Wileyfox Swift 2 X review
X-tra resolution, but X-tra money too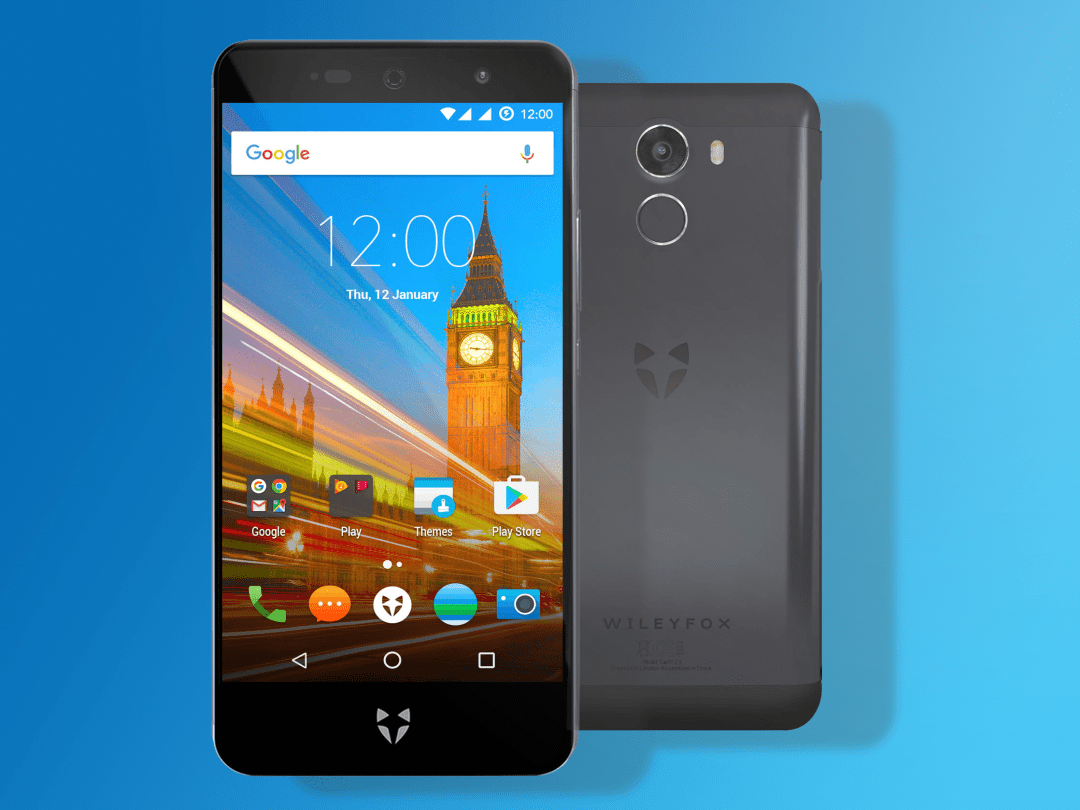 The 720p smartphone is rapidly going the way of the Tamagotchi, Pogs and smallpox.
They were all big, once, but now they're pretty much dead and buried. Apart from the odd one or two still hidden in attics, under beds, and deep in US and Russian weapons labs. Allegedly.
If your phone doesn't have a Full HD screen in 2017, you're doing something wrong. Which is how we've ended up with the Swift 2 X.
Wileyfox was onto a winner with the Swift 2 and Swift 2 Plus, two affordable phones with metal bodies and decent enough specs, but with lowly 720p screens, they weren't as good as they could have been.
Now, just a few months after those phones launched, we've got an upgraded version, complete with 1080p display and a bigger battery to boot. What's not to like?
Wilyfox Swift 2 X design: lots to like
Budget phones aren't plastic fantastic any more; the Swift 2 X follows its cheaper siblings with an all-metal built that punches well above its weight.
It's very easy on the eyes in black brushed metal, too. The 5.2in screen means it fits comfortably in even smaller hands, and at a glance you'd be hard pushed to pick it out as an lower mid-range phone.
That's a slight bump over the Swift 2 Plus, which only had a 5in screen, but the phone itself isn't that much bigger once you pick it up.
The slightly curved rear that's perfectly shaped for a firm grip? That's pure HTC 10. The 2.5D glass that slightly curves at the edges is another winner, even if it isn't quite as pronounced here as it is on the iPhone 7.
The unibody design means keeping a pin handy for popping out the SIM card tray. It'll hold two SIM cards, or a SIM and a microSD card in case you want to add to the 32GB of on-board storage.
It's not super skinny, but at 8.8mm isn't a heavyweight either. You'll have no trouble slipping it into a jeans pocket. There's room at the bottom for a USB-C port and what looks like twin speaker grilles, but there's only a single driver inside actually pumping out sound. Fair enough for a £219 phone.
Wilyfox Swift 2 X display: Devil in the detail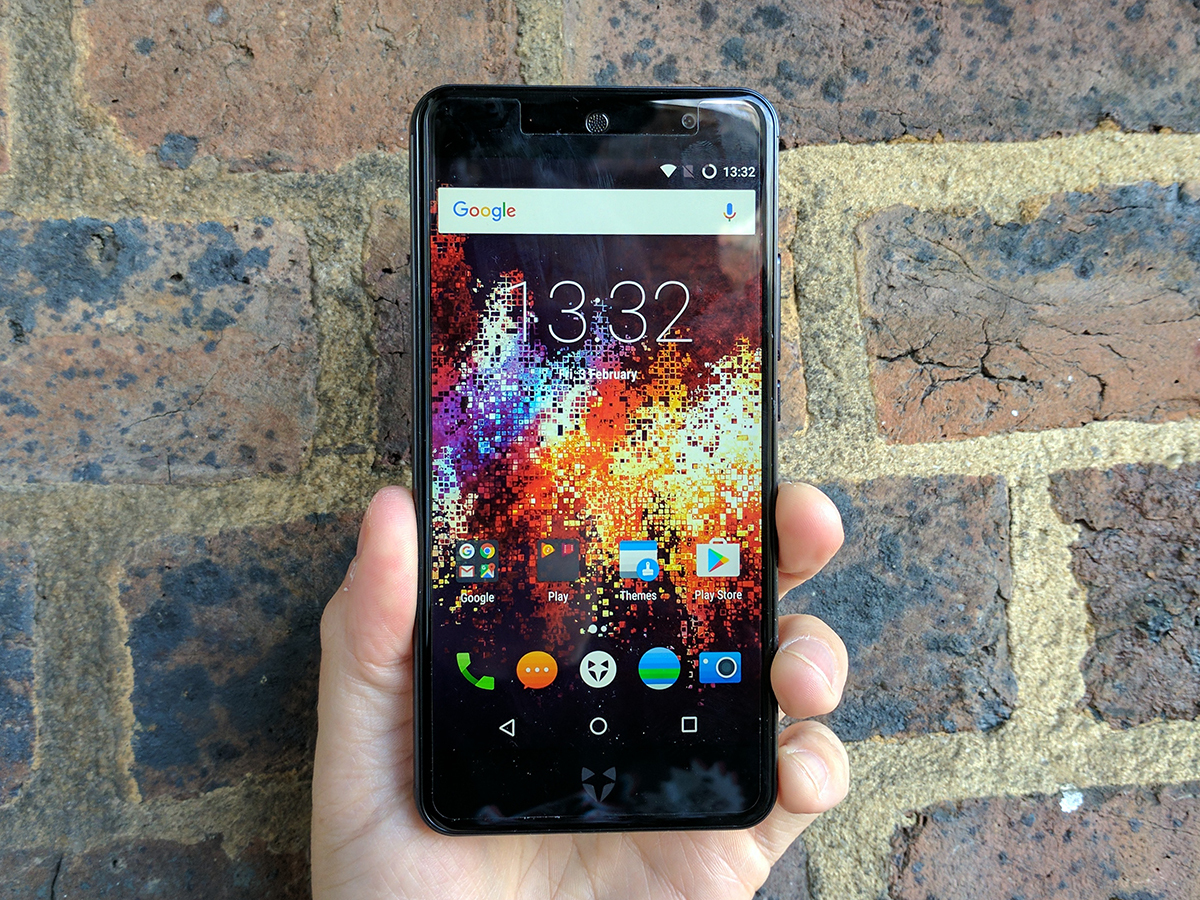 In our Swift 2 Plus review, we called the 720p screen its weakest link. Thankfully Wileyfox seems to agree, and has graced the Swift 2 X with a 1080p panel.
Stick both phones side-by-side and you can spot the difference. it's subtle, but the X is clearly sharper. It makes photos and videos look that much more crisp and detailed, even if it's not mindblowingly different.
You still get excellent contrast for an LCD screen, and no visible air gap between glass and display, although colours look a little under-saturated for my liking. The glossy finish helps a bit here, and viewing angles are great for a low-cost phone.
The upgrade will definitely help soothe comparisons with Motorola's Moto G4 Plus, with its 5.5in, Full HD screen – making picking a budget winner that little bit trickier.
The built-in speaker is a decent companion, producing loud enough audio for watching YouTube without headphones.
Wilyfox Swift 2 X Performance: On the money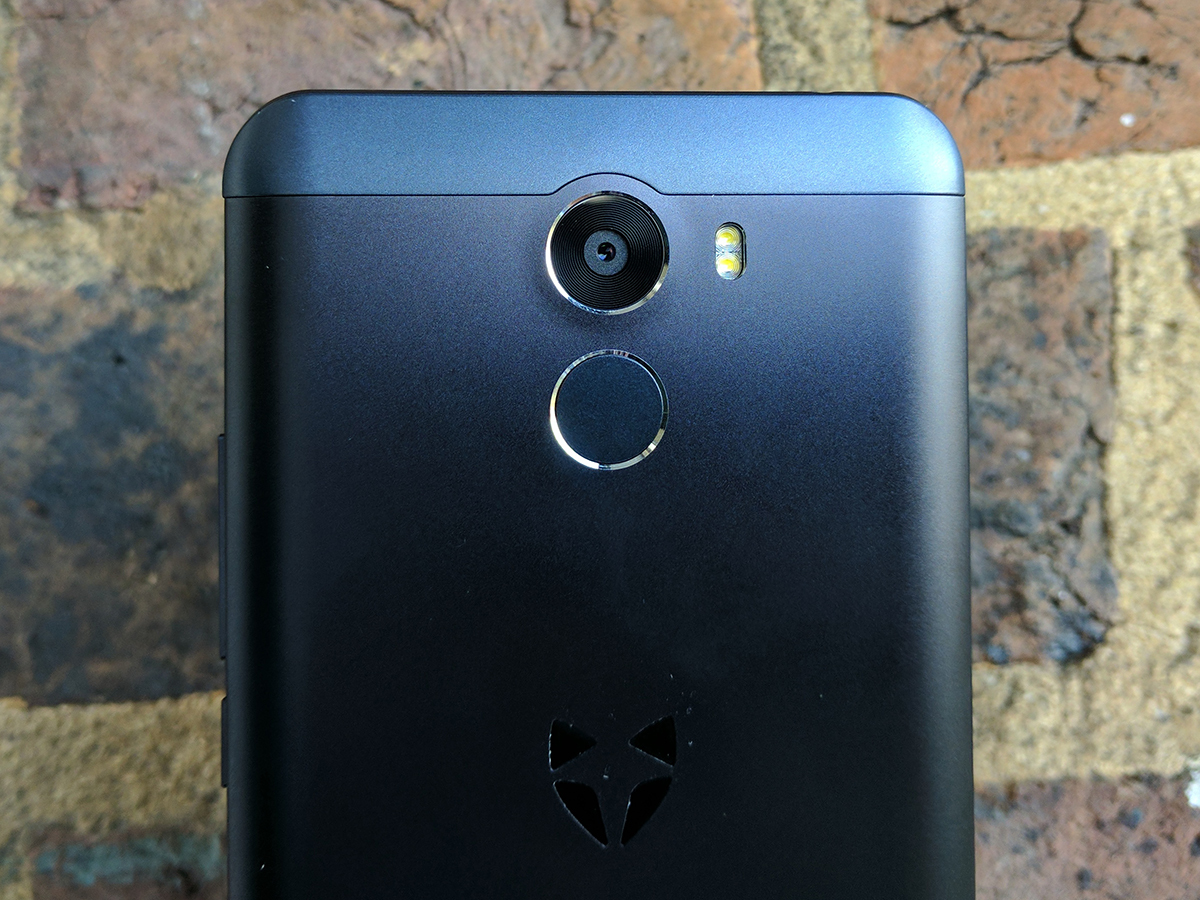 The X is the new bid bad of the Swift 2 range, so there are no prizes for guessing which of the two previous models it borrows its internals from.
With the same octa-core Snapdragon 430 CPU and 3GB of RAM as the Swift 2 Plus, the X performs nigh-on identically, which for the money, isn't too shabby at all.
Android runs smoothly enough, loading apps in a respectable time and not suffering when you try to multitask. I spotted a few dips and stutters, but nothing major. Artificial benchmarks like AnTuTu put it on par with the Moto G4 Plus, which is bang on for the money.
Games play at a reasonable frame rate too, courtesy of the Adreno 505 GPU, but only if you're realistic with detail settings (when the apps support them).
It's also worth mentioning the fingerprint reader when talking about speed. It's not exactly rapid, but does the job.
You should be able to squeeze a lot more life out of the Swift 2 X than the 2 Plus, as it's got a bigger 3010mAh battery. That helped it get through an entire day of heavy use, and if you're sensible you can stretch it to two days without too much difficulty.
The reversible USB-C connector supports Qualcomm's QuickCharge 3.0, which can get you back up to full power in less than an hour and a half – but only if you've got a compatible plug, as Wileyfox doesn't include one in the box.
Wileyfox Swift 2 X Camera: MORE OF THE SAME
Everything we liked about the 16MP Samsung-supplied camera sensor on the Swift 2 Plus makes an appearance here, so it should come as no surprise that image quality is essentially identical.
There are full manual controls if you want them, but the Auto mode does a decent enough job in well-lit scenes. You get plenty of detail in each shot, with a pretty realistic colour palette, although zooming in still reveals a fair amount of noise. Your pics will be fine for Facebook, but you won't want to print them out poster-size.
Unfortunately, using the same sensor means everything we hated about the Swift 2 Plus camera has stuck around here too, like a bad smell no amount of air freshener can remove.
Poor lighting conditions still show up some major limitations, focusing on close-up subjects is far more hit-and-miss than I'd like, and there's still some noticeable lag when moving the camera around before taking a shot.
Low-light shots are unsurprisingly grainy, but the dual-LED flash does a pretty good job of lighting up faces in dimly lit pubs. You get a good range of features and effects to play with, too – even if ones you'll use regularly, like HDR, are annoyingly buried in the menus.
It has its weaknesses, then, but for the money, it takes reasonable pictures. It'll record Full HD video, too, but again, don't expect stellar quality for £219.
Wilyfox Swift 2 X software: sayonara Cyanogen
My Swift 2 X review sample shipped with the same Cyanogen OS as the Swift 2 Plus, but in the few months between both phones launching, Cyanogen has imploded. It is no more. It has ceased to be.
That's a real shame, as Cyanogen had plenty of great features, even if it was based on Android 6.0.1 instead of the latest version.
Good job Wileyfox has a plan in place, then. The Swift 2 X will be getting an over-the-air update in the future that'll remove all traces of Cyanogen and replacing it with stock Android 7.0 Nougat – plus a few little tweaks that'll keep Cyanogen users happy.
The biggest change? No more built-in themes, and the AudioFX sound EQ app will be gone.
Honestly, these aren't big losses – you can add a third party launcher in seconds if you don't like the stock looks, and you'll get better sound quality by buying some better headphones, rather than trying to bodge it with software EQ settings.
Until the update arrives, I can't make a call on how it performs, but I'll update this review once it does.
Wilyfox Swift 2 X verdict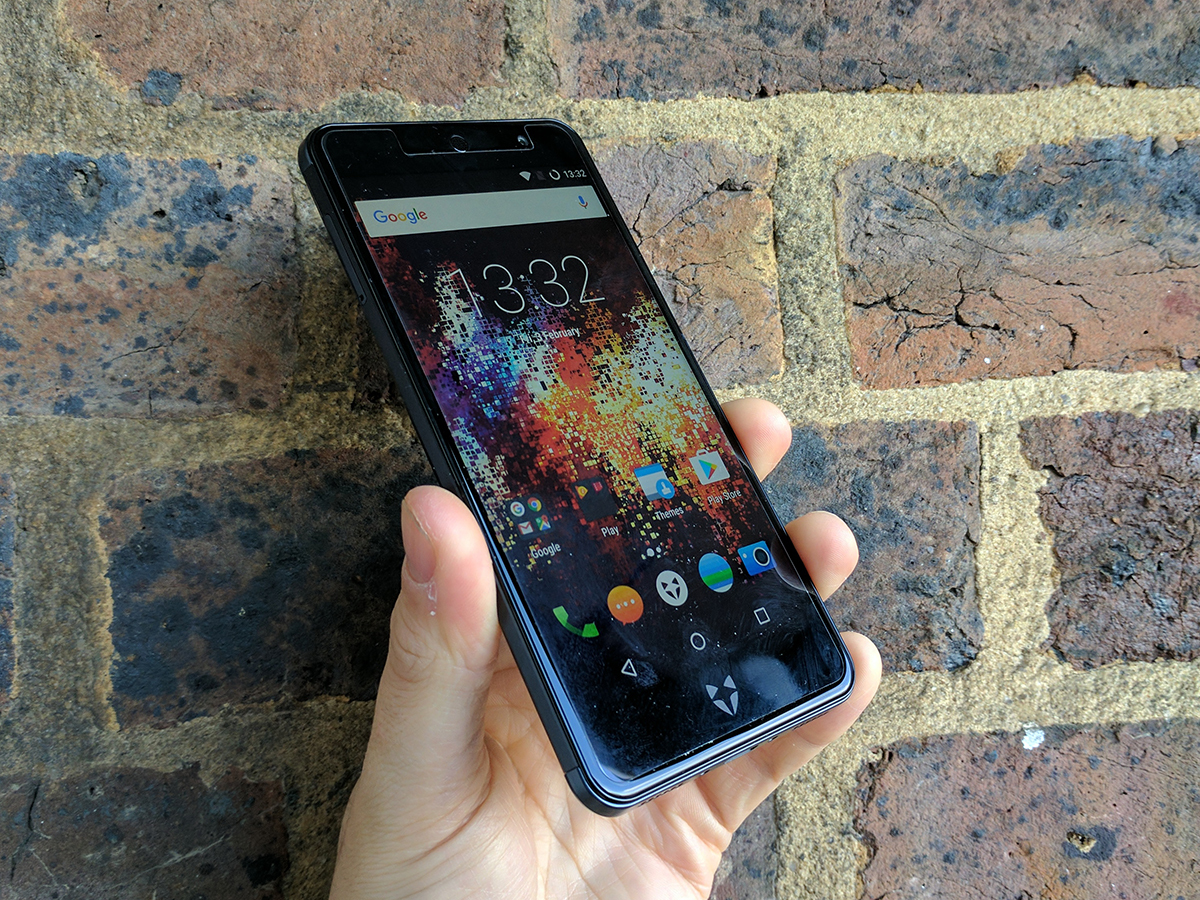 Is the Swift 2 X a massive leap forward from the (admittedly very good) Swift 2 Plus? Nah, not really.
Still, if you won't be seen dead with anything less than a 1080p screen on your smartphone, it fits the bill. Splashing out an extra £30 will probably be worth it if you spend a lot of time watching videos or playing games. The extra battery life is a bonus, too.
Now that OnePlus has jacked up the price of the OnePlus 3T to £400, it's well out of reach of the mid-range, and we're still waiting for Motorola to fire back with an updated Moto G. That leaves the Swift 2 X in a great position – but only if 720p is a deal-breaker.
For everyone else, you can get the same well-designed phone, same decent camera and same solid performance from the Swift 2 Plus – and save yourself some cash while you're at it.
Buy the Wileyfox Swift 2 X here from Amazon
Tech specs
| | |
| --- | --- |
| SCREEN | 5.2in, 1920×1080 LCD |
| CPU | Qualcomm Snapdragon 430 octa-core |
| MEMORY | 3GB RAM |
| CAMERA | 16MP, f/2.0 rear, 8MP front |
| STORAGE | 32GB on-board, microSD card expansion |
| BATTERY | 3010mAh w/ Qualcomm QuckCharge 3.0 |
| OPERATING SYSTEM | Android 6.0.1 |
| DIMENSIONS | 72x144x8.8mm, 155g |
Stuff Says…
1080p and a bigger battery make this the Wileyfox phone to go for, and even though the price has been bumped, it's still a great value mid-ranger
Good Stuff
Finally, a Full HD screen!
Bigger battery easily gets you through the day
Design and features you'd expect for the cash
Bad Stuff
Performance ain't all that
Camera hasn't improved
Notification LED is blindingly bright