Sony Xperia XZ1 Compact review
Android on a small scale has never looked better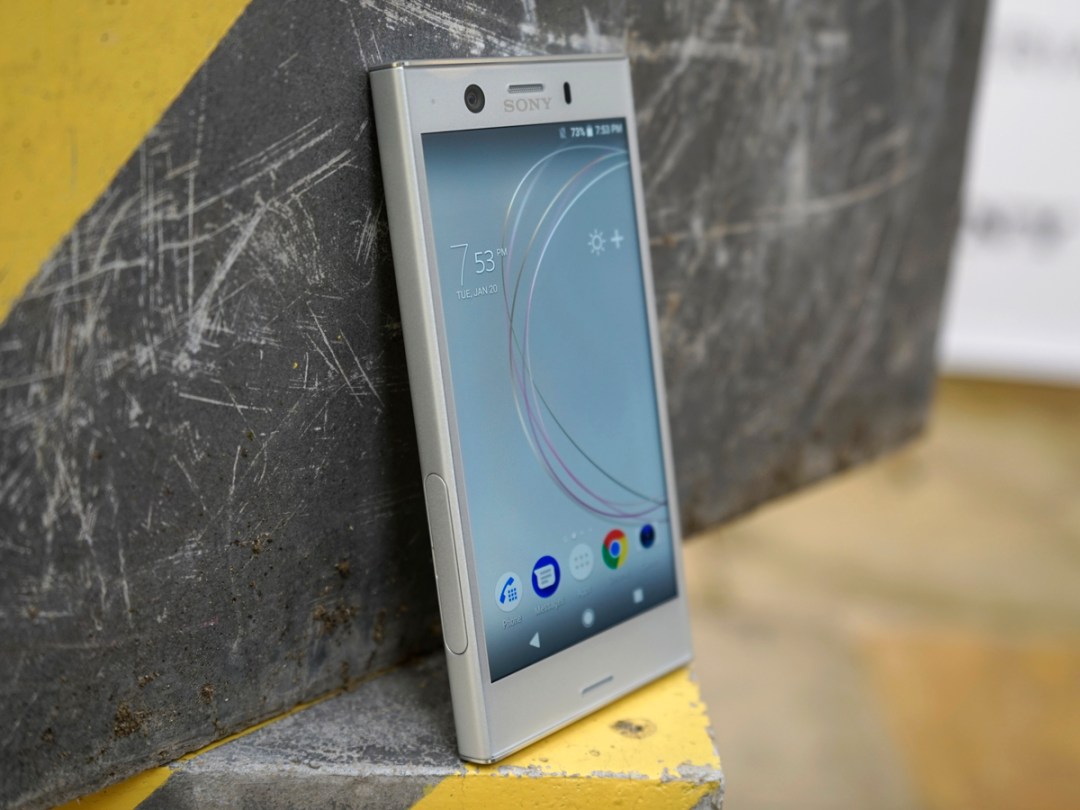 Good things really do come in small packages: Kittens. Mini skirts. The KFC mini fillet burger.
Why, then, is it so hard to find a decent Android phone that doesn't require the palms of a giant to hold comfortably?
Handsets have been getting progressively bigger for years, and no-one seems to be bucking the trend. No-one, that is, apart from Sony.
With similar specs to the big hitters, only squeezed into a much smaller frame, the Xperia Compact range has long been everything you could want in a phone, just on a much smaller scale. And this latest iteration might be the best yet.
The XZ1 Compact takes almost every aspect of the larger XZ1, shrinks it down to a pocket-friendly 4.6in, and slashes the price while it's at it.
It's not perfect, but if you're forever chasing a small Android phone, your search might soon be over.
DESIGN AND BUILD: TEENY TINY TELE
No, you're not looking at an XZ1 from far away – the Compact really is that small. Whereas the bigger phone is milled out of a single block of aluminium, though, the Compact goes for something a little different.
It's made from glass fibre-woven plastic, which sounds more like something you'd find on an F1 race car than a smartphone. Essentially it's supposed to be more resistant to bending and twisting, meaning it won't go crunch if you sit down with one in your pocket.
Add in diamond cut edges with a metallic finish, and IP65/IP68 dust and water resistance, and you've got an uncompromised design that doesn't really take any shortcuts to shrink down the size. There's still a fingerprint reader built into the power button on the side, and even the physical camera shutter button makes the cut.
It feels great in the hand, with a firm frame and grippy matte finish on the back that doesn't show up fingerprints.
Unfortunately, that design isn't exactly much different from the rest of the Xperia line-up, which has been desperately in need of a refresh for a year or two now. There are still chunky bezels above and below the screen, and the angular shape isn't anywhere near as slick as the smooth, rounded phones you'll find from other manufacturers.
Unless you've been paying very (very) close attention to Sony's recent output, you'll struggle to see how it looks any different to last year's model – which doesn't bode well when the rest of the smartphone world is mixing things up with new shapes, materials and bezel-free screens.
Still, it's small enough for even tiny hands to use. And that's kind of the point, right?
SCREEN AND SOUND: LAST IN THE RESOLUTION RACE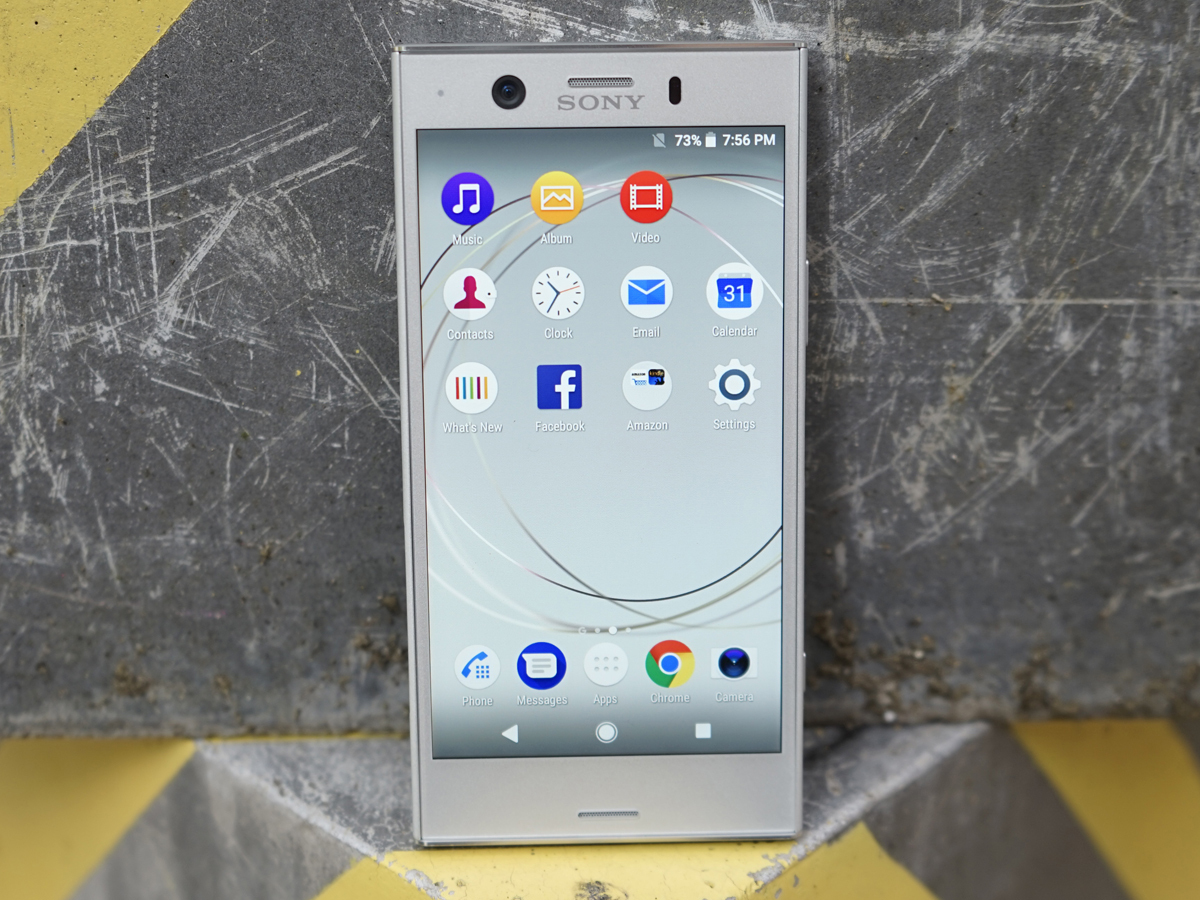 Every compact Xperia up to now has made do with a 720p screen, and Sony hasn't seen fit to make any changes for 2017.
It's hardly a tragedy, as stretched over a mere 4.6 inches you really can't see the individual pixels, but it's not exactly desirable, either – the larger competition have pretty much all made the jump to 1080p, if not 2K.
Your photos and videos only have so much visible detail, though, and the pixel grid effect that makes text and icons look blocky was already pretty minimal. Sony hasn't added HDR support here – you'll need to splash out on the full-size XZ1 if you want your Netflix and Amazon Prime streams to look their best.
Colours are on point, if a little on the cool side in Sony's "Professional" display mode, and brightness is high enough to step outside and still see what's on-screen without squinting. Contrast is really good, too, even if it can't match the dark blacks of an OLED display.
Videos will look decent enough, then, but they'll sound better: the Compact's stereo speakers really pack a punch. Sony reckons they're 50% louder than last year's Xperia X Compact, and it's easy to believe. Music, podcasts and streaming videos are all a joy to listen to – without having to plug in headphones first.
If you do have a pair of cans, though, the Compact will play nicely with Hi-Res audio. It naturally supports Sony's high quality LDAC wireless protocol if you've got a set of compatible Bluetooth headphones too.
As far as audio goes, you'd have to step up to a quad-DAC packing LG V30 to get something better – and that'll set you back a whole lot more money.
CAMERA:
In case you hadn't noticed a pattern yet, here's another thing the XZ1 Compact shares with the full-size XZ1.
You get the same 19MP rear camera, with the same predictive capture abilities and same ridiculously slow 960fps slo-mo video capture. This pretty much puts it in a class of its own when it comes to small yet capable phones – or it would if it wasn't so prone to over-processing your pics.
Images to generally look crisper than they do on the similarly-priced OnePlus 5, packing plenty of detail into food, foliage and facial features. So all the Fs, basically.
Colours are seriously vivid, not always lining up with reality, and experimenting with manual mode doesn't make much difference either. Over-sharpening can lead to losing some finer detail, too. Low-light shots lean towards the noisy side, as well.
Still, extras like predictive capture and smile detection should make it that little bit easier for camera novices to get shots they're happy with, without having to risk diving into the manual mode.
Give the dedicated shutter button a squeeze and it'll rattle off a series of shots, letting you pick the best one – including from before you even pressed the shutter.
Burst mode gets tracking autofocus this year, too. Hold down the shutter for up to ten seconds and you'll get 10fps shooting, where your subject is kept in focus the whole time. These are all great additions, and you can expect to see them crop up in all future Xperia flagship phones.
PERFORMANCE & BATTERY LIFE: LONG LASTING
If the XZ Compact was down in power last year, Sony seems to be making up for it in 2017: the XZ1 Compact is packing a Snapdragon 835 CPU.
Qualcomm's silicon is practically a requirement for any flagship phone right now, and to show up with anything less would have been crazy, so Sony has definitely made the right move here – even if it inevitably pushes the price up a bit.
Paired with 4GB of RAM, the XZ1 Compact can handle just about everything you could throw at it. Apps load smoothly, multitasking works well without any hitches, and games tick along at a healthy frame rate too. The Snapdragon 835 usually has to render games at 2K resolution, so 1080p here is practically a walk in the park.
The 2700mAh battery should be plenty, as well – the small screen doesn't drain as much juice as the larger XZ1.
For pure video playback, it manages about four hours more than its bigger brother, topping out at 16 hours. That means you'll comfortably last an entire day of general use away from the mains, with enough spare to last you most of the next morning.
USB-C and fast charging are on board, too, so you're not waiting around when it's time to refuel.
SOFTWARE & 3D SCANNING: OREO, PLUS GIMMICKS
The XZ1 Compact arrives with Android Oreo out of the box, instantly giving it an edge over the competition, which is pretty much all still languishing on previous-gen Nougat.
Sony's spin on Google's OS has been getting progressively simpler over the past few years, too, so it doesn't feel like you're getting a second class experience once you get the Compact in your hands.
Sure, there are still a few custom icons, a rearranged Settings Menu and a redesigned notification tray, along with a handful of Sony's own apps pre-installed for good measure, but it won't take long to adjust to if you're coming from a different company's view of what Android should look like.
32GB of on-board storage is maybe a little on the small side, especially when the bigger XZ1 gets 64GB, but at least there's a microSD card slot for adding more space later should you run low.
The one thing that sticks out is Sony's new 3D Creator app, which scans faces to create 3D models s for sharing online or turning into physical replicas with a 3D printer.
Sure, the tech works well, and is impressively fast considering it's all being done in real time, on a smartphone, but it just feels like a big gimmick right now. Unless there's a niche appeal in sharing funky 3D scans of your mates on their Facebook feeds, this is one app I was happy to bury away in a forgotten folder.
SONY XPERIA XZ1 COMPACT VERDICT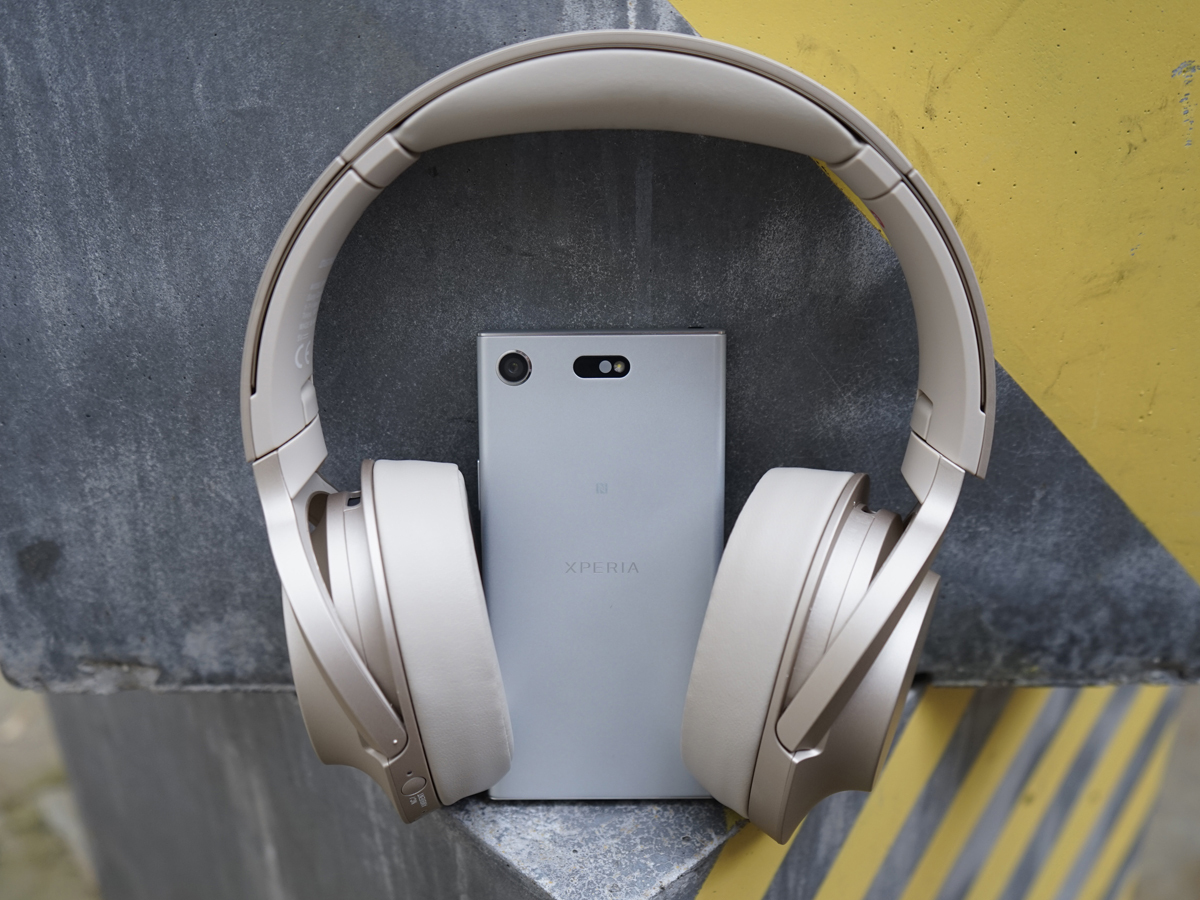 3D scanning and some overly aggressive camera processing aside, the XZ1 Compact gets a lot of things right.
The potent CPU and premium build make for a very tasty combination in a handset no bigger than Apple's iPhone SE – which is quickly beginning to show its age. It's the most obvious small screen alternative for anyone jumping ship from iOS.
At £500, the Compact clocks in at £100 less than the full-size XZ1, and goes up against the likes of the OnePlus 5 and Nokia 8 – both much larger phones. If you're after something small, the XZ1 Compact is the obvious choice – even if it loses out to the similarly-priced competition in some areas.
Sure, you don't get the same HDR-ready screen as the XZ1, but that just means battery life won't take a beating whenever you stream a bit of Netflix – and the trouser-friendly size means you won't have to hunt down jeans with giant pockets, either.
Tech specs
| | |
| --- | --- |
| SCREEN | 4.6in, 1280×720 LCD |
| CPU | Quad-core Qualcomm Snapdragon 835 |
| MEMORY | 4GB RAM |
| CAMERA | 19MP rear, 8MP front |
| STORAGE | 32gb on-board, microSD expansion |
| OPERATING SYSTEM | Android Oreo w/ Xperia UI |
| BATTERY | 2700mAh non-removable |
| DIMENSIONS | TBC |
Stuff Says…
This bantamweight champion of Android phones might pulls a few punches, but there's nothing better for its size
Good Stuff
Plenty of power
Android Oreo out of the box
The only small-size flagship Android worth your time
Bad Stuff
Screen is still only 720p
Camera has processing problems
Bezels are on the big side