Samsung Galaxy Watch 6 hands-on review: familiar yet different
Next-gen wearable sticks to what Samsung does best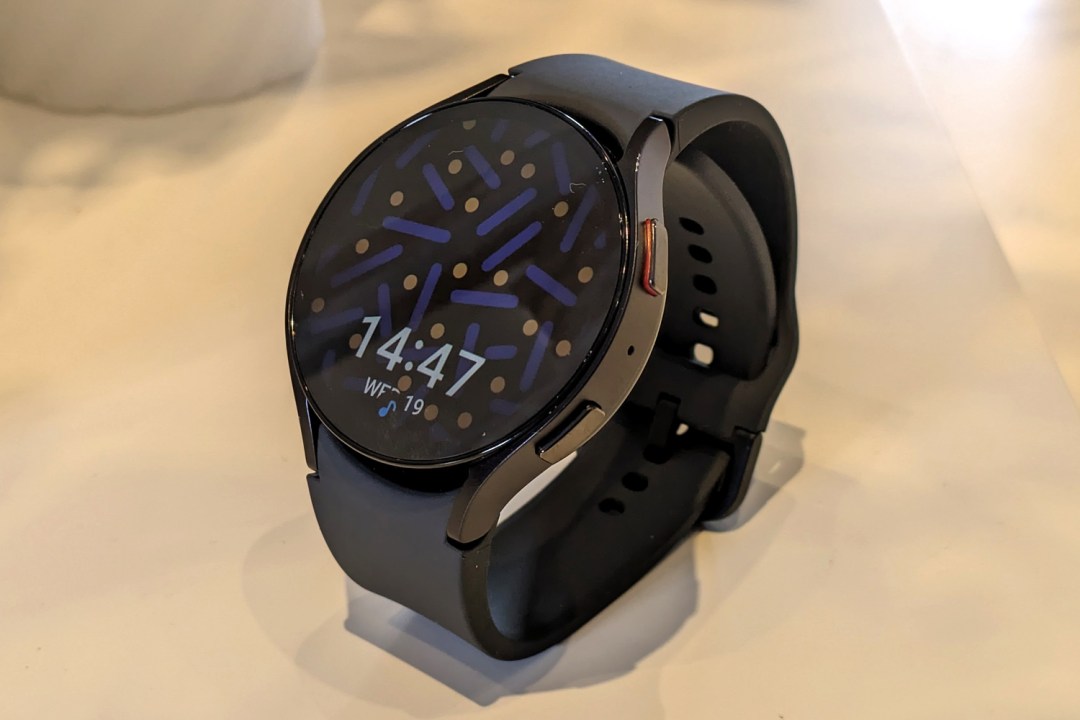 At first glance it might seem like Samsung's new-gen smartwatch isn't all that different from the last one. But look past the similar styling and the Galaxy Watch 6 is shaping up to be quite the upgrade, with new internals and bigger batteries. And that's before you spot the larger display, or the fact it's one of the first wearables to run WearOS 4. It basically makes what was one of the best smartwatches around even better – what could possibly go wrong?
Well, the Watch 6 lands alongside its more style-focused bigger brother, y'see. The Watch 6 Classic returns after a generation-long absence, and with an almost identical feature set. Is there enough here to earn a spot on your wrist, or has it been pushed into second place? We stuck one on our wrist ahead of the official reveal to find out.
Design & build: love what you've done with the face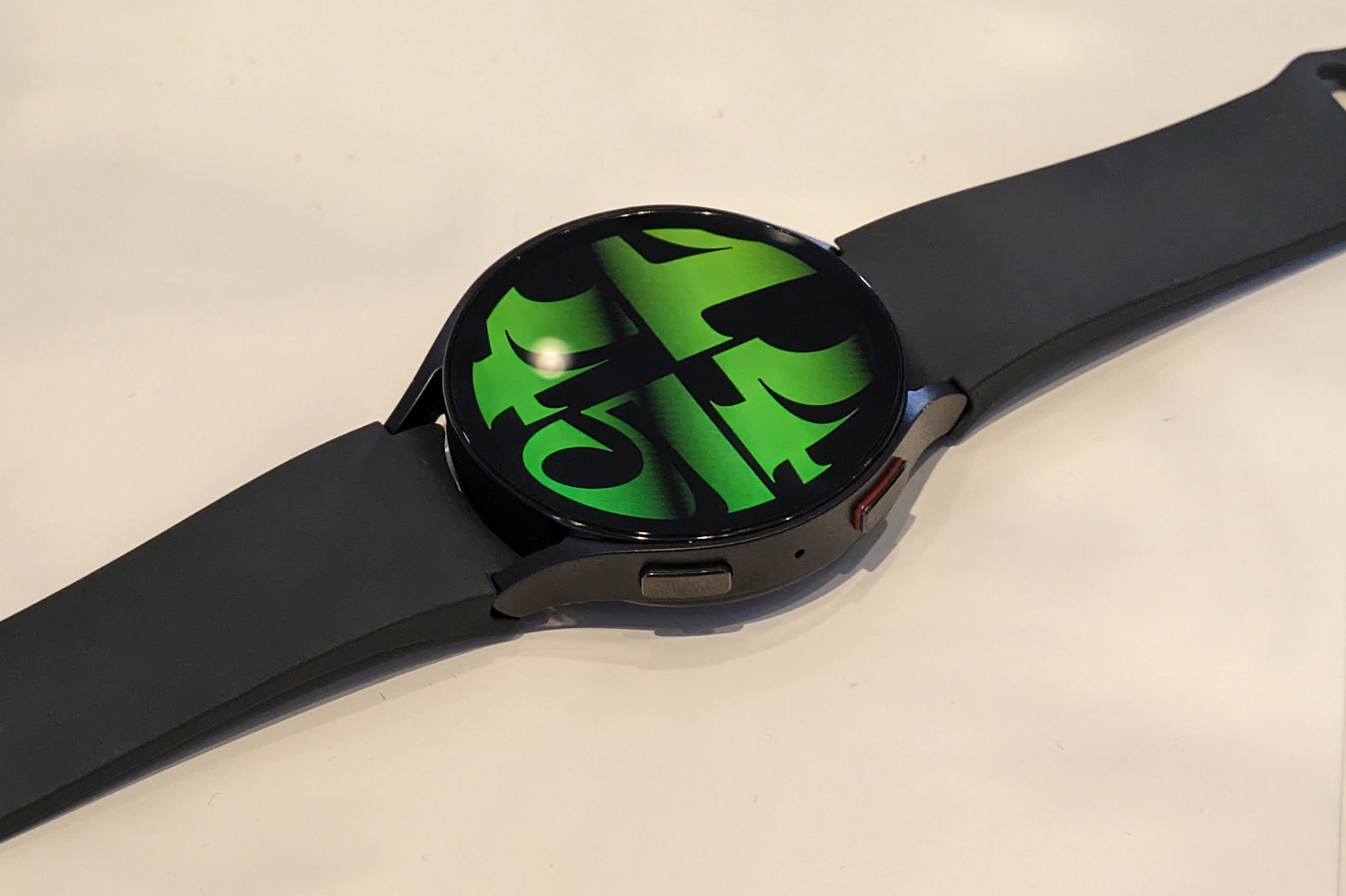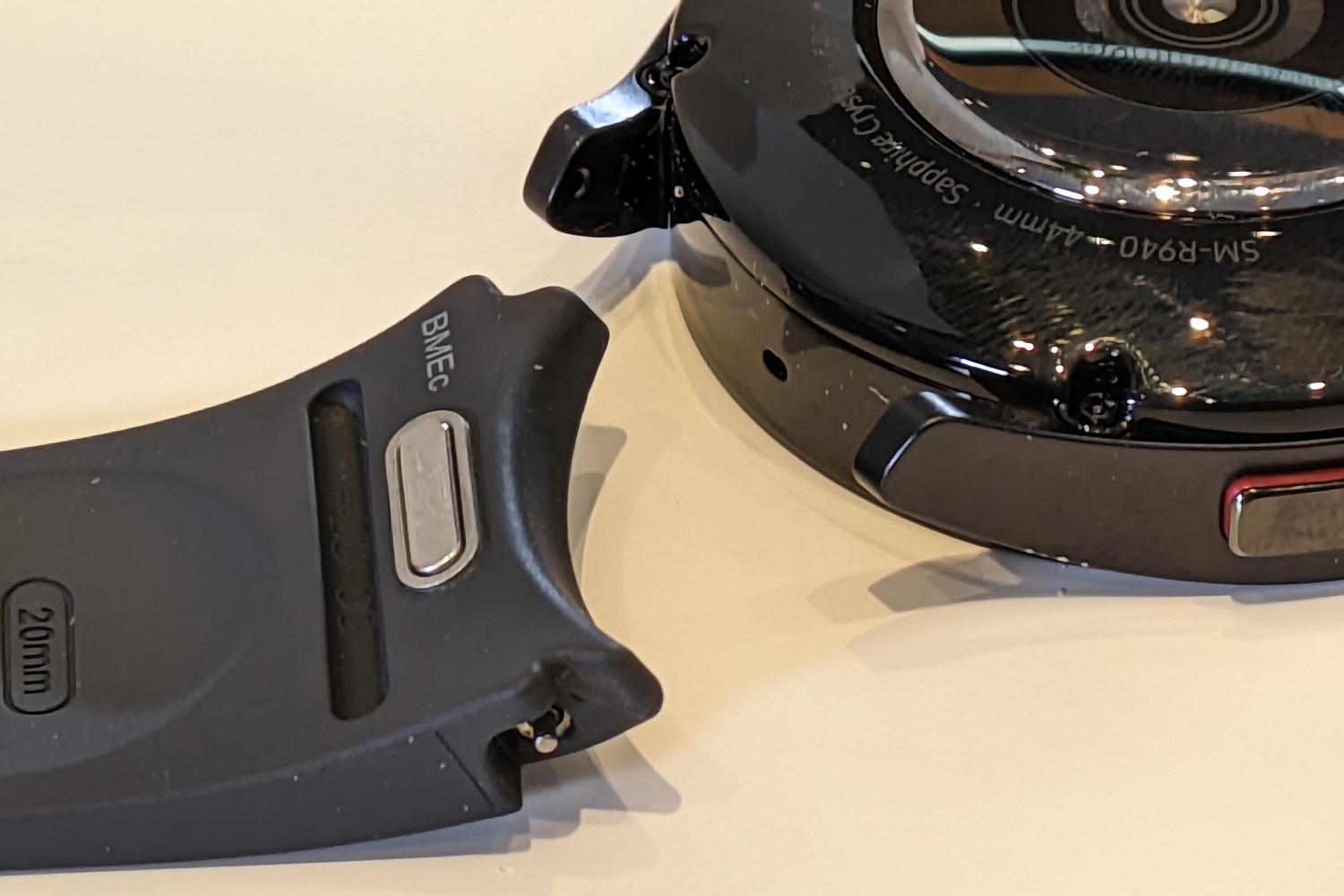 Stop us if you've heard this one before. The Galaxy Watch 6 lands in 40mm and 44mm sizes, with black and silver colour options; the watch body is machined from aluminium and the Sport Band strap is made from synthetic rubber. Why yes, just like the Galaxy Watch 5 did last year.
Samsung has taken the "it's not broken, so don't fix it" approach to design, too, with the circular screen covering the entire front face of the watch and sitting almost flush to the case. Except that screen is actually a whole lot bigger now. By slimming the bezel by a significant 30%, what were previously 1.2in and 1.4in screens are now 1.3in and 1.5in ones, without taking up any extra room on your wrist. The result is a sleek-looking smartwatch that'll feel familiar to Samsung fans, but different enough that they'll still consider an upgrade.
The Galaxy Watch 6 is both IP68 and 5ATM rated, with a MIL-STD toughness rating thrown in for good measure. From showering to the swimming pool to the open water, it should be able to take the strain.
One of the bigger changes is found on the underside: a new quick release mechanism for the watch strap, which unlocks the 20mm lugs with a single squeeze of a button. It's a lot less fiddly than the old model's tiny pins, and should mean you're more likely to swap straps on a whim.
Screen & sound: size it up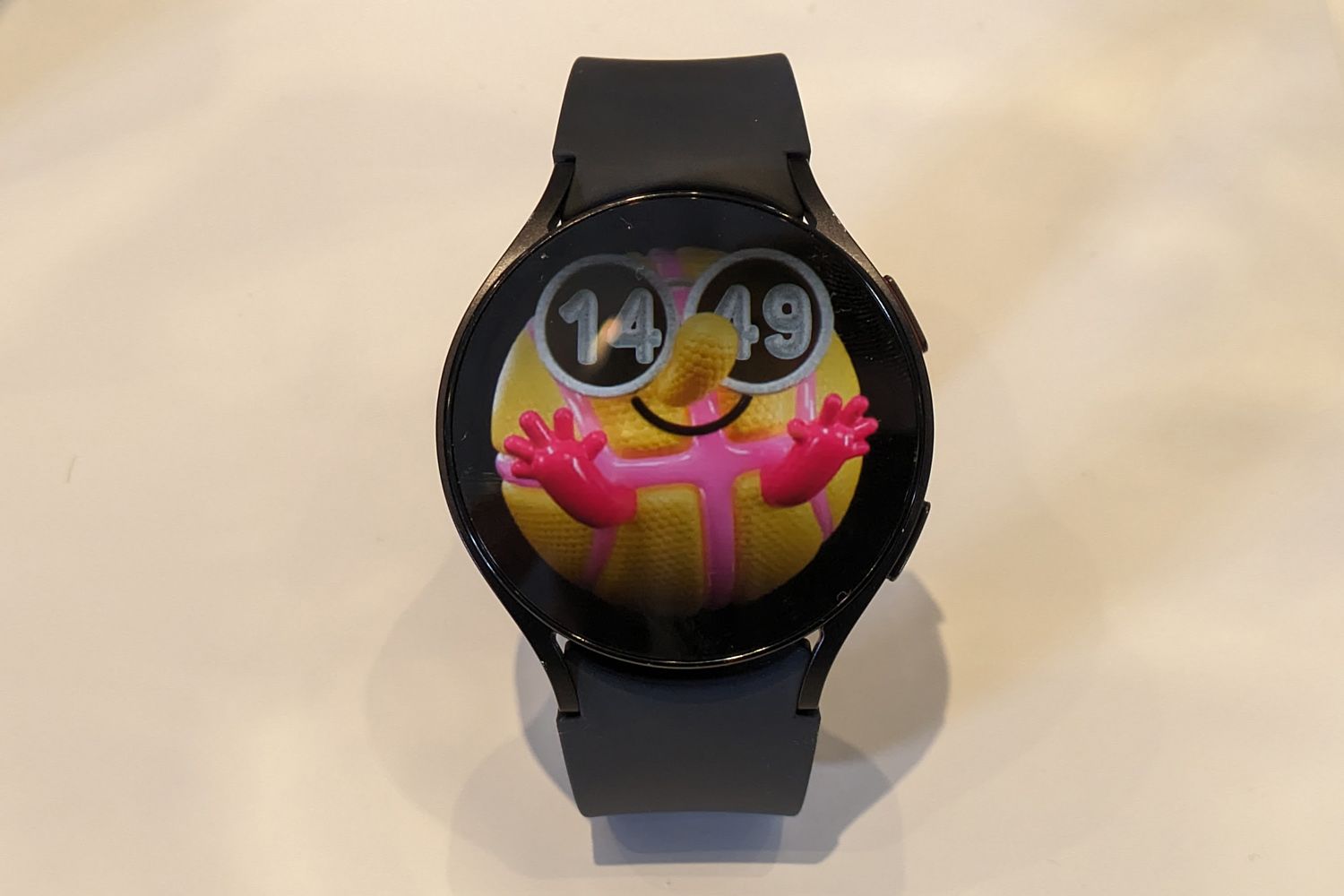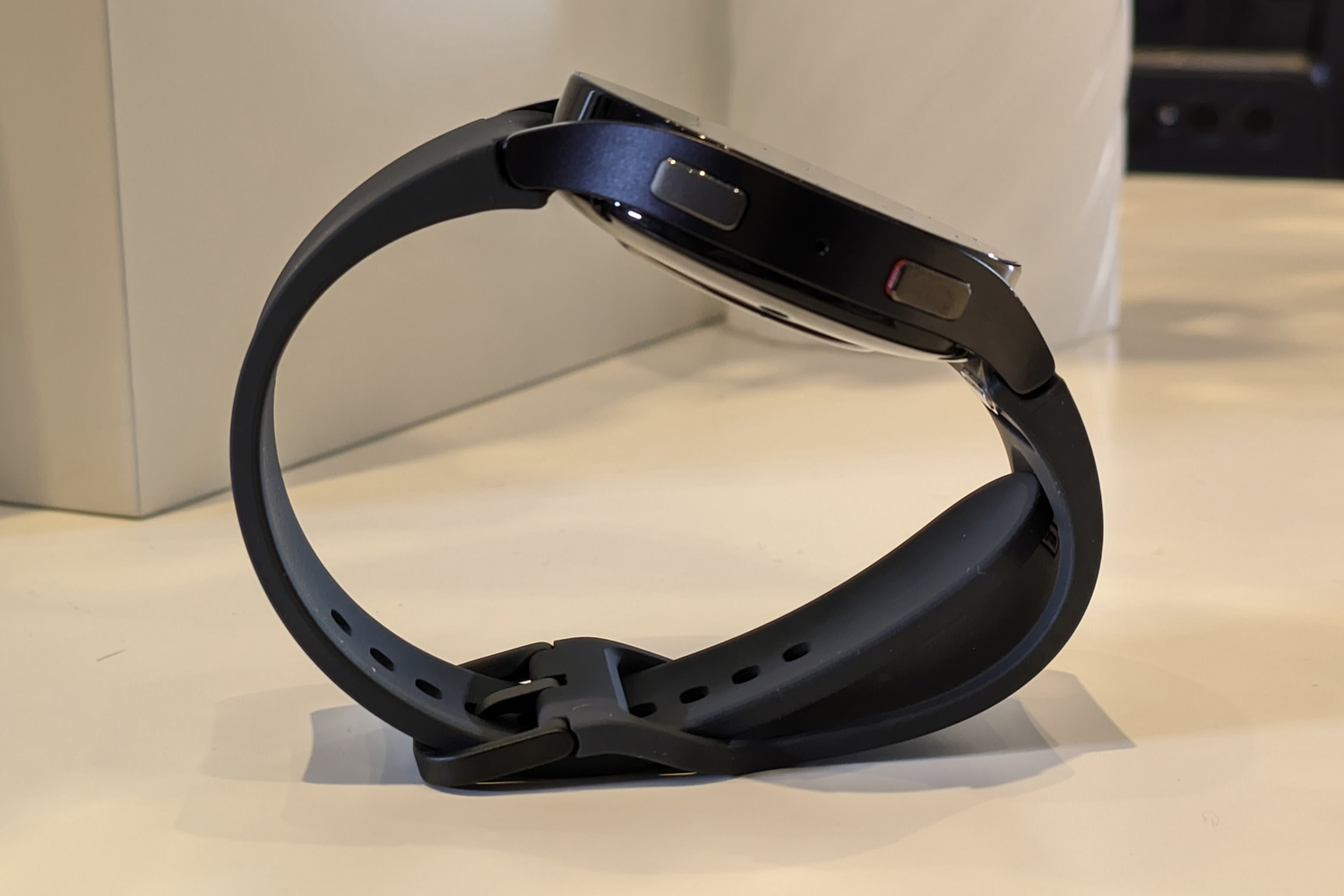 The skinnier bezels mean the Watch 6's AMOLED panel fills that little bit more of the watch face. The edgeless design means there's no way to hide it completely, unlike on the Watch 6 Classic, but it's leagues ahead of the Pixel Watch. We avoided using full-colour watch faces on Google's wearable, but would be happy to use them here.
That's partly because Samsung's OLEDs are brilliantly bright and deliver properly punchy colours. We don't yet know how the Watch 5 will hold up under bright sunshine (our limited demo session being held entirely indoors) but the always-on display option was well judged for visibility in a well-lit room. The ambient light sensor was also quick to dim things back, so it shouldn't cause any eye strain at night.
Everything looked suitably sharp at arms' length, whether we had the 40mm or 44mm on our wrist. The former has a 432×432 resolution, while the latter steps up to 480×480. Both had stellar viewing angles.
Whichever size you go for, the screen will be protected by sapphire crystal glass. That's the sort you'd find in a traditional timepiece, and is far more scratch-resistant than regular glass. That's handy, given the edge-free design means it'll be easier to bash accidentally than other wearables.
Software experience: you Wear it well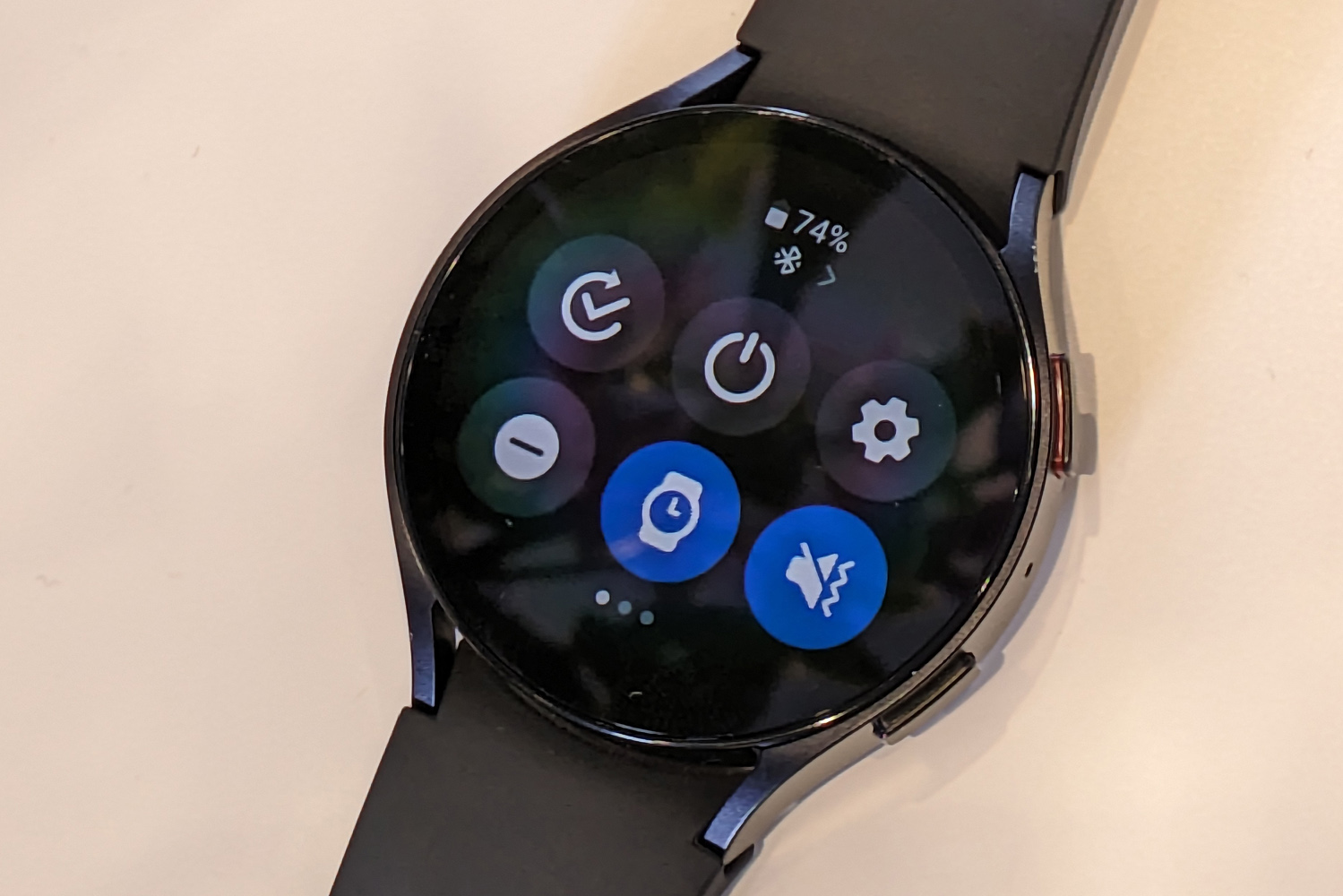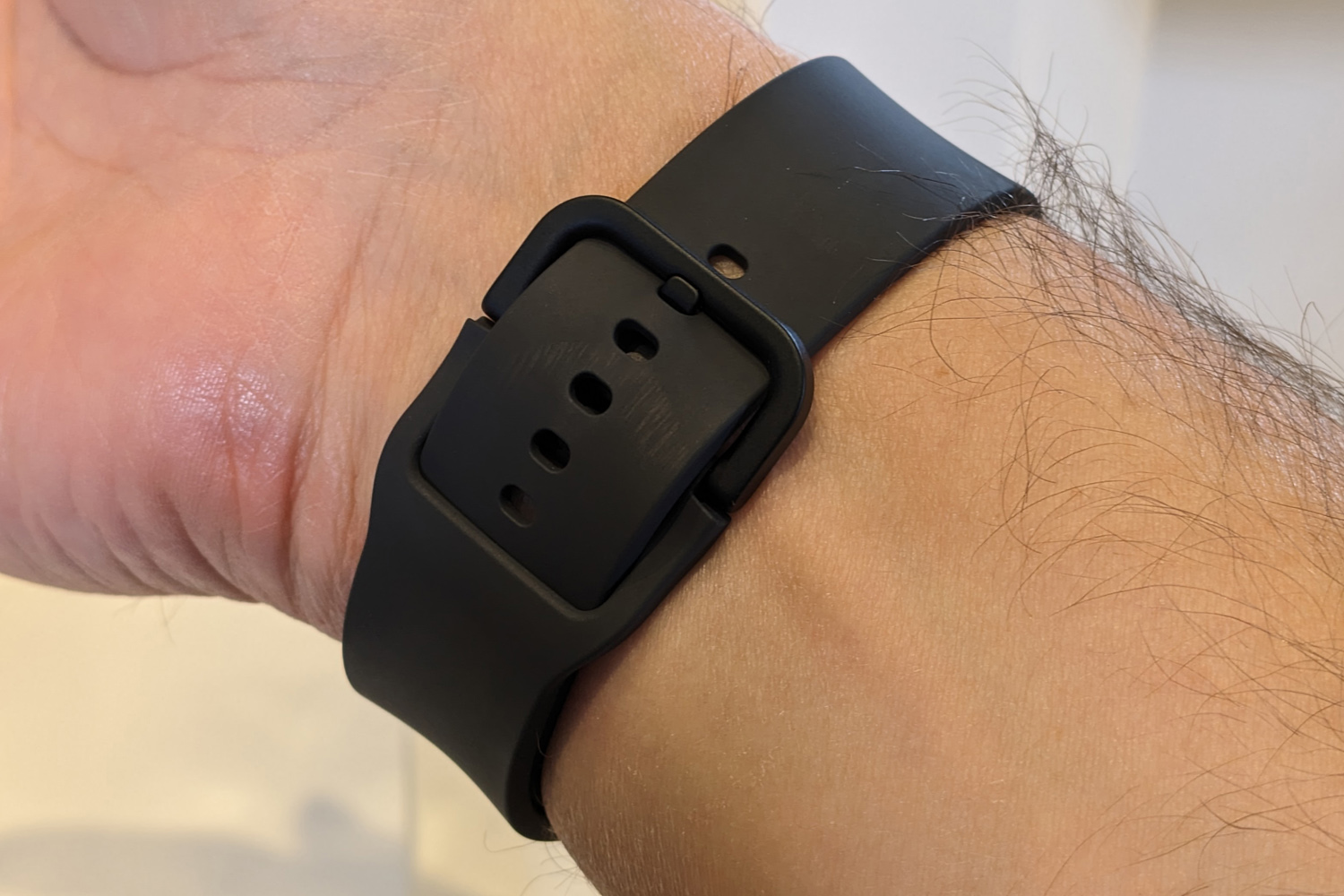 We were surprised to hear the Galaxy Watch 6 was launching with WearOS 4, as the interface looks almost identical to the one seen on last year's models. That's because the firm's OneUI 5 Watch skin sits on top, giving it a distinctly different feel from other WearOS watches and making long-time Samsung owners feel right at home.
With clean icons, contrasting colours, straightforward menus and useful shortcuts, the UI is a breeze to navigate. Swiping left and right on the watch face cycles through widgets, with two physical buttons at the side for navigating without tapping the touchscreen. There's a bunch of watch faces to choose from, and no shortage of Samsung's own apps either.
That includes Samsung Health, for pooling all your fitness info from the optical and electrical heart rate sensors. It'll track ECG, blood oxygen, skin temperature, heart rate and even blood pressure, as long as you've got access to a third-party monitor to calibrate it first. There's an option to set personalised heart rate zones now, to help you stay in fat-burning or cardio zones while exercising, and a dedicated track running mode. We won't know how accurate the fitness tracking data is until we get one in for review, but previous Samsung efforts have been pretty good on that front.
Other Samsung-specific apps include Find my Phone, which has added a new map view to make it easier to locate your other Samsung gadgets, and Samsung Wallet for contactless payments and the like. Of course, with the Google Play Store on-board, you can always download alternatives later.
Performance & battery life: steady step up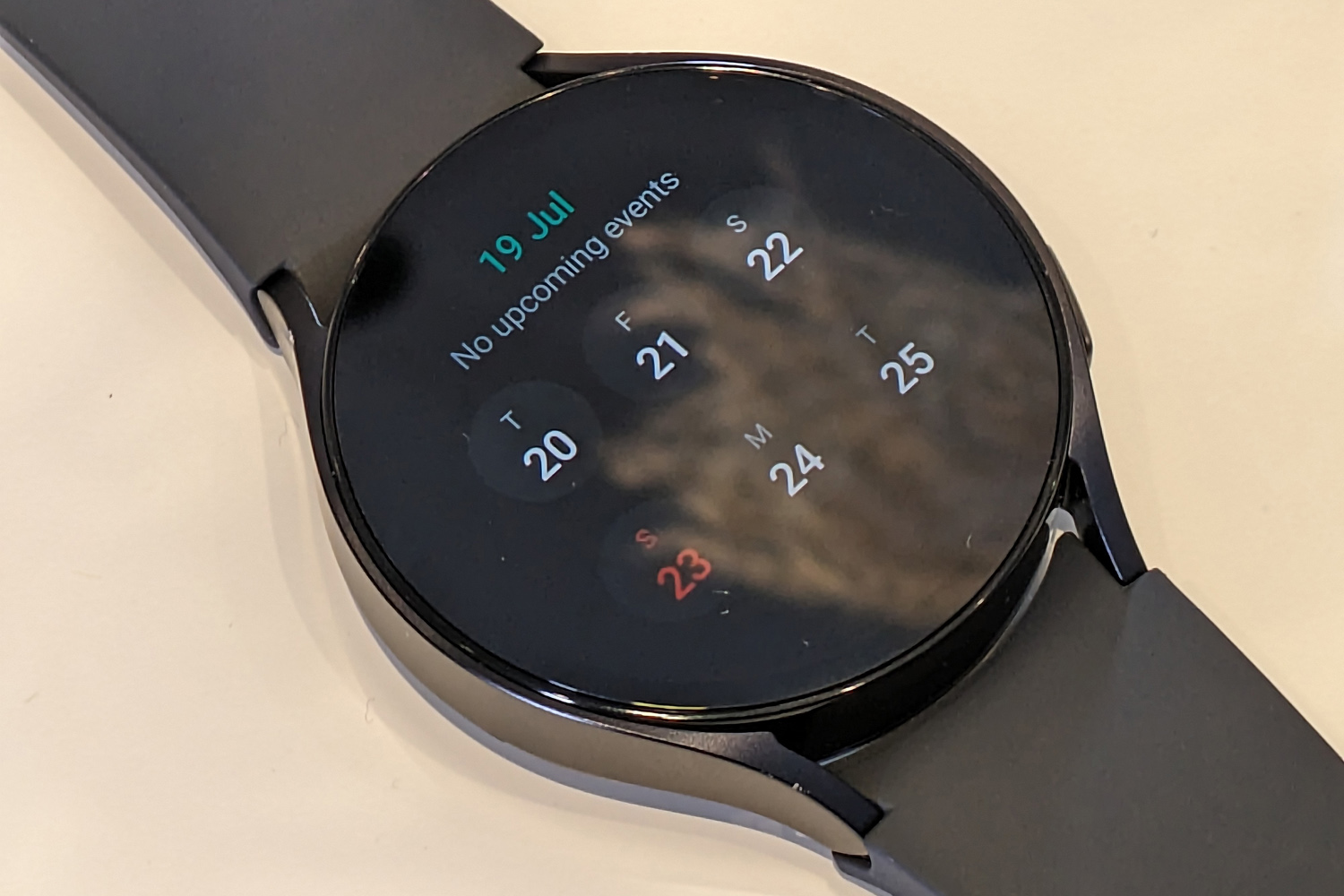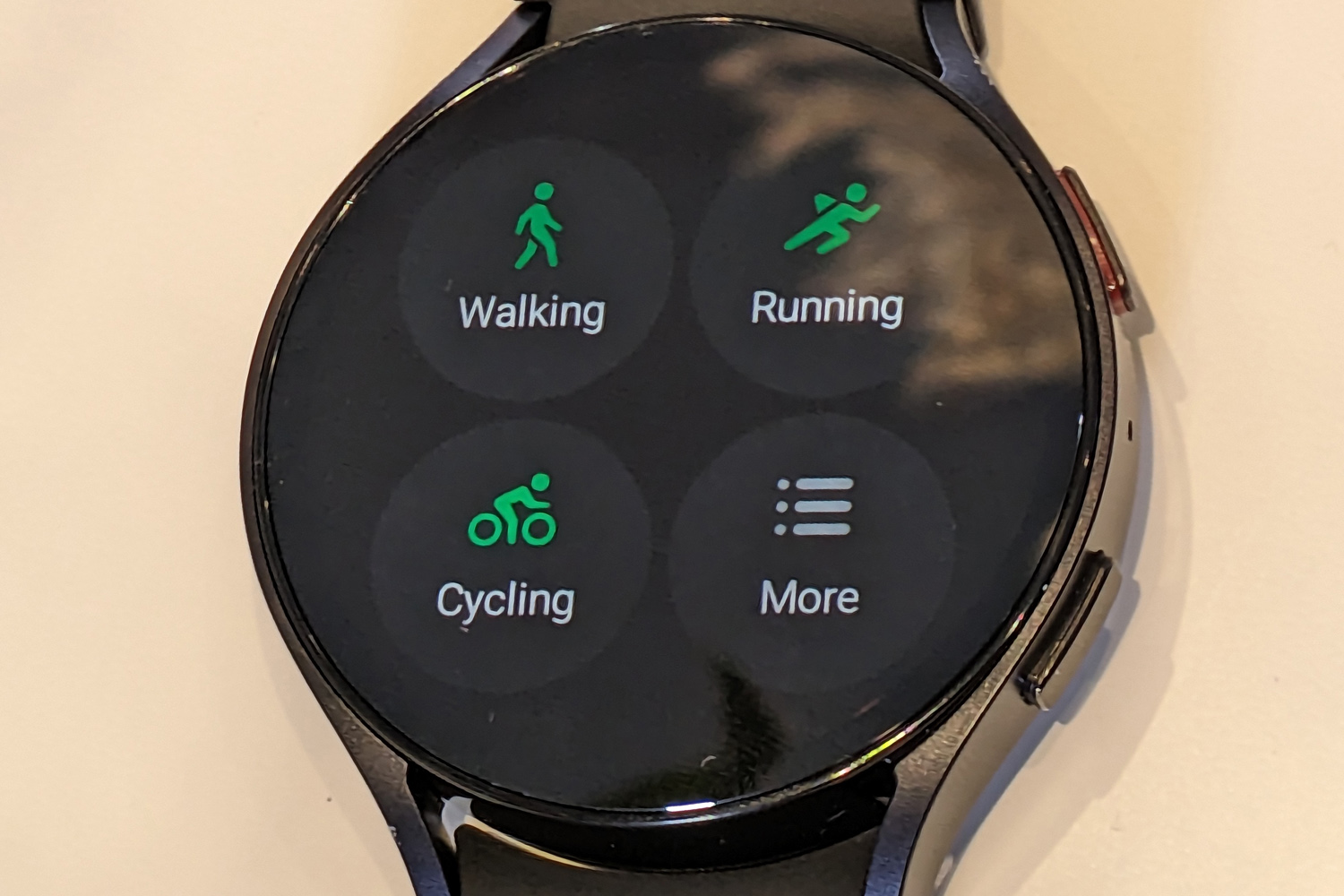 Even with Samsung's customisations, WearOS 4 felt buttery smooth in action. That's largely down to the new Exynos W930 CPU, which runs at a higher clock speed than the previous generation chip and should be a bit more power efficient to boot. Samsung has also added more RAM, with 2GB on tap instead of 1.5GB. There are plenty of Play Store apps that feel sluggish on lesser hardware – we'll be sure to check those out when we get a Watch 6 in for review to see if it fares better.
Last year's Galaxy Watch was hardly sluggish though, so we're more interested to see whether battery life has improved. Samsung says both models should be able to reach 30 hours with the always-on display turned on, or stretch to 40 with it disabled, depending on the number of incoming notifications or how many workouts you record. That should comfortably put it ahead of the Google Pixel Watch, which struggles to make it through a single day, but behind the clever dual-screen Ticwatch Pro 5.
Battery capacity has been boosted a little, which should make all the difference. The 40mm Watch 6 has a 300mAh cell, up from 284mAh on the outgoing Watch 5, while the 44mm version has a 425mah battery, up from 410mAh.
Samsung Galaxy Watch 6 initial verdict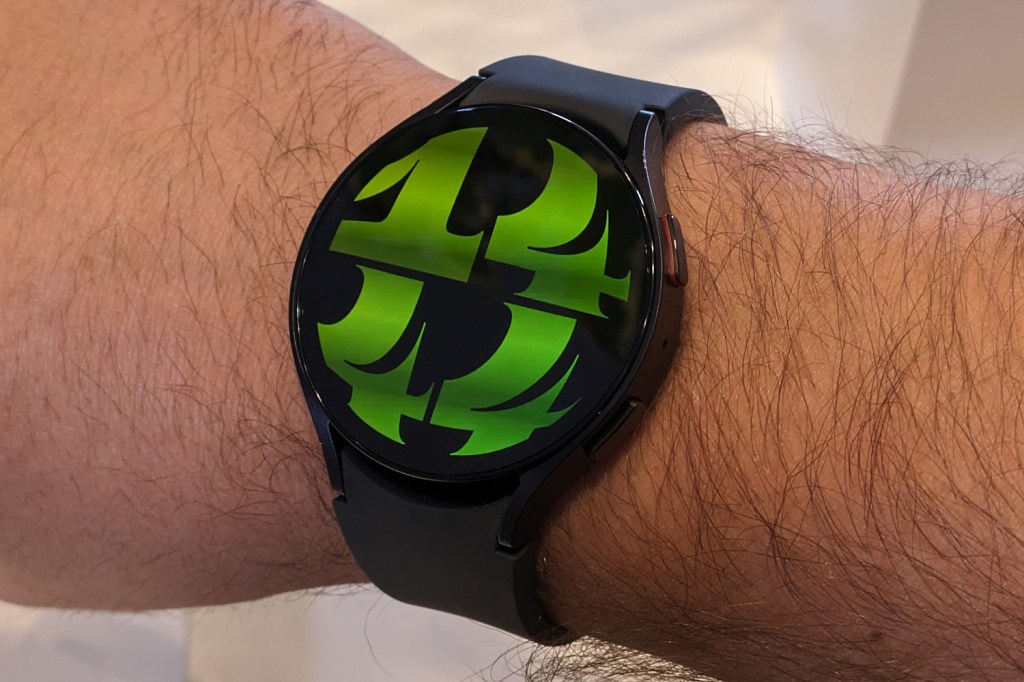 As much as we're happy to see the Watch 6 Classic bring back the rotating bezel, the regular Watch 6 is by no means the lesser option. With identical internals and matching software, they should perform the same, and the improved AMOLED screens are just as easy on the eye.
Questions remain over battery life and fitness tracking, which will have to wait for a full review. But on first impressions, Samsung has taken an already excellent smartwatch and streamlined it just that little bit further.
Samsung Galaxy Watch 6 technical specifications
Screen
1.3in, 432×432 AMOLED (40mm)
1.5in, 480×480 AMOLED (44mm)
CPU
Exynos W930 dual-core
Memory
2GB RAM
Storage
16GB on-board
Operating system
WearOS 4 w/ One UI 5 Watch
Battery
300mAh (40mm)
425mAh (44mm)
Connectivity
Bluetooth 5.3, Wi-Fi, NFC, GPS (4 bands), LTE
Durability
IP68, 5ATM, MIL-STD-810H
Dimensions
38.8×40.4×9.0mm, 28.7g (40mm)
42.8×44.4×9.0mm, 33.3g (44mm)