Rock Jaw Avant Air review
When they're good, they're very, very good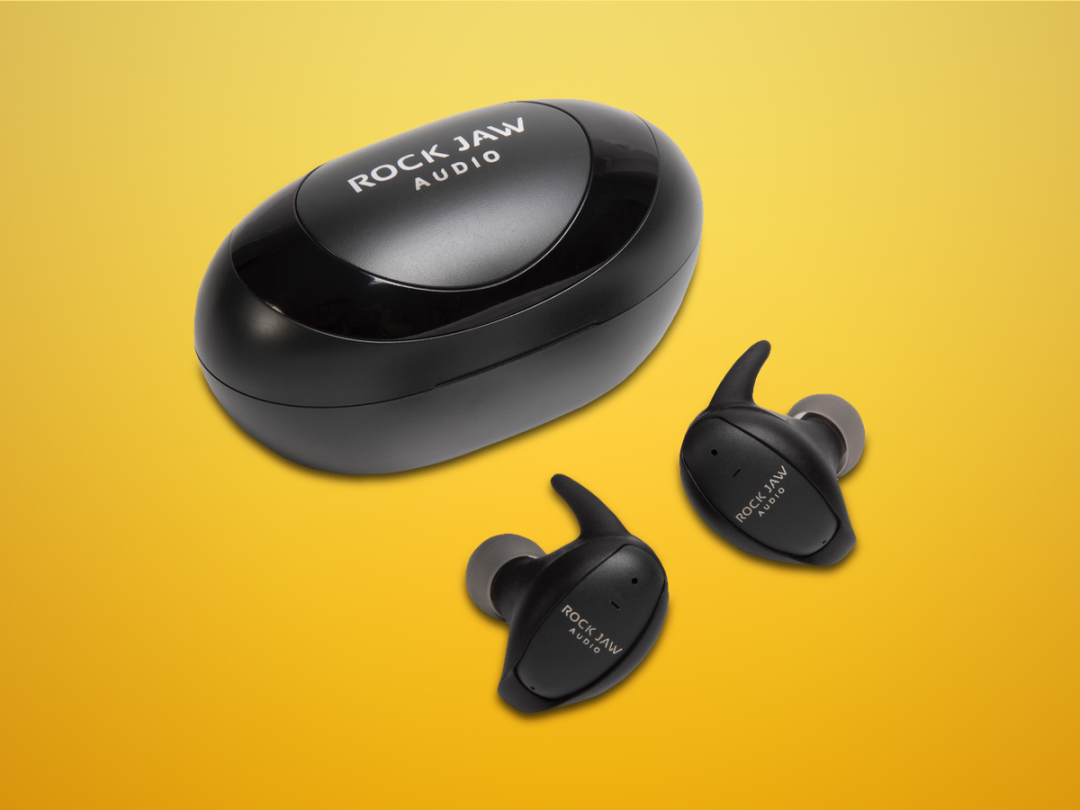 When someone says "with all due respect," you can normally be almost certain they're about to say something disrespectful. But when we say "with all due respect to Rock Jaw", we really mean it.
Because it's hard enough to enter the true wireless in-ears market even if you're an established brand with a significant reputation. The scene is just so congested, it's extremely difficult to stand out. So what on Earth are you meant to do if you're not a known name?
With all due respect to Rock Jaw, then, we reckon the sensible thing for brands like this to do is concentrate on the Holy Trinity of true wireless in
-ear headphone requirements: audio performance, battery life and ergonomics. And then keep your fingers crossed.
Design and build: harder than you think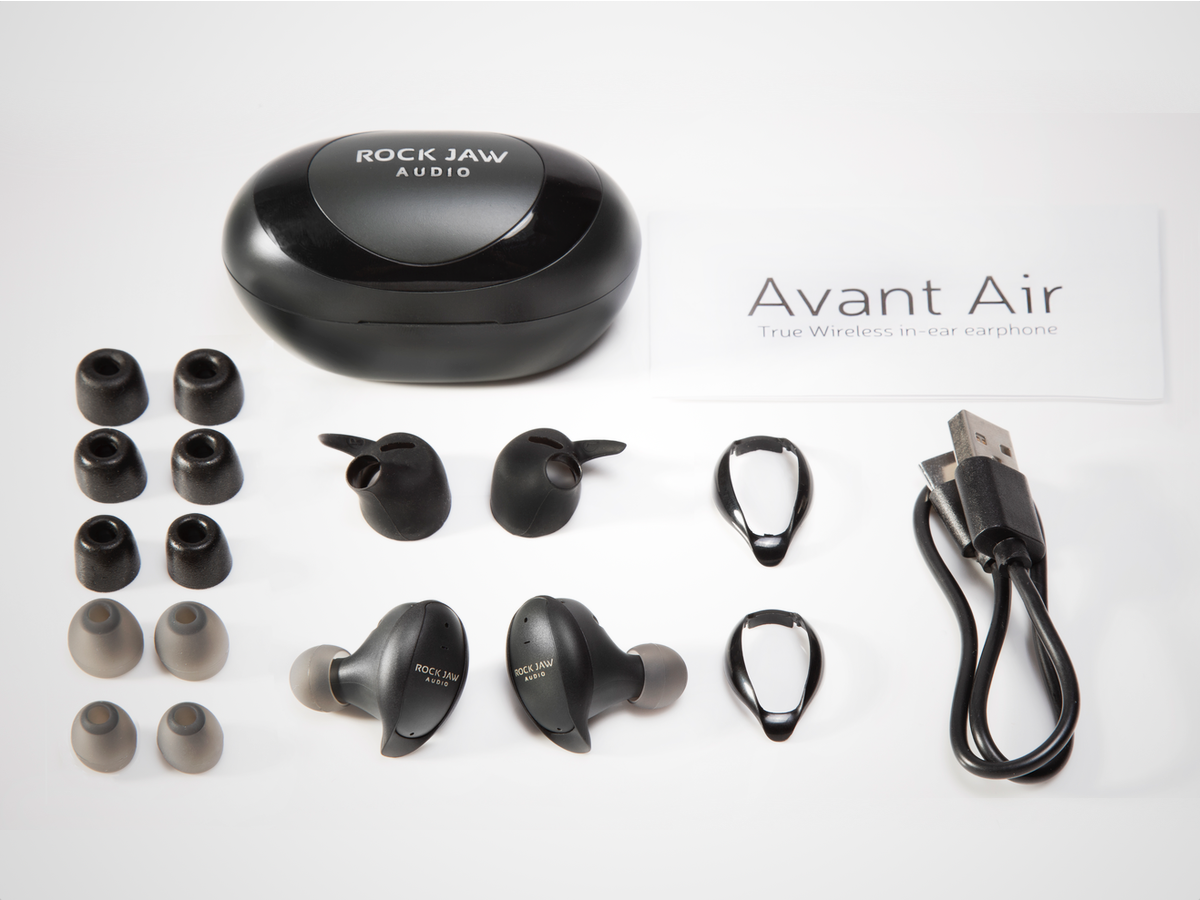 For a product with little scope for individuality where design is concerned, the Avant Air in-ears do at least manage to be mildly interesting. They're of the 'vaguely lozenge' shape rather than the 'dangly stem' alternative adopted by the likes of Apple's AirPods.
There's an angled drop-down at the end of each enclosure to help with security of fit, which can be augmented using the soft, detachable silicone surround that's provided in the box. So your Avant Air can, in theory, become hard-to-dislodge sports earbuds quite easily. In addition, Rock Jaw provides a detachable 'border' ring to assist in getting the sort of look you require. And, of course, there's a wide selection of eartips, too. In terms of finding a satisfactory fit, the Avant Air have no lessons to learn from any nominal rival.
As far as build quality goes, though, we're on slightly shakier ground. There's very little wrong with the way the Avant Air are put together, but the perceived value of the earbuds (and especially the charging case) could easily be higher. The plastics used in the construction of the earbuds feel a little hard and inexpensive – and that's before you get your hands on the charging case. We thought plastics this and hard to the touch had fallen from fashion some time ago. Apparently not.
Features: where it counts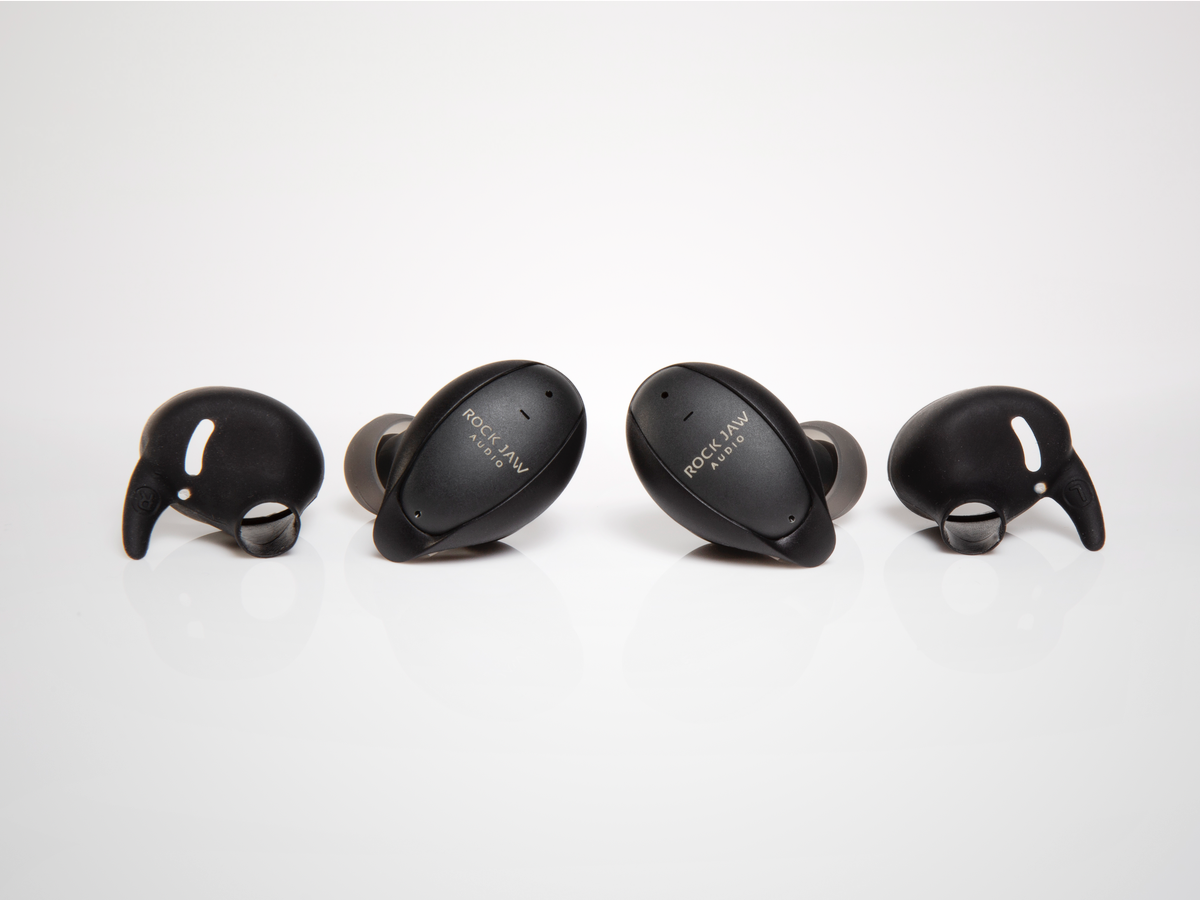 No doubt, the Avant Air in-ears present themselves much more agreeably on the page than they do to your fingertips. For the money, their specification is pretty impressive.
Wireless connectivity comes courtesy of Bluetooth 5.2, which is currently about as good as it gets. Support for SBC and AAC codecs is augmented by QualComm aptX, which promises plenty where sound quality is concerned. And that's a suggestion which only gets stronger when you find that the Rock Jaws serve up sound via a couple of 6mm full-range beryllium-coated transducers.
Current can be delivered by a Qi-certified pad or USB-C cable (the latter is bundled in) but the indicator lights are hidden inside the charging case, so the lid needs to be opened if you want to know what's what. Still, battery life is an extremely competitive 12 hours from the 'buds themselves, plus another 40-ish when boosted by the case – so you shouldn't have to check on cell status all that often.
All of which makes the physical poverty of the charging case a little bit more forgivable. Rock Jaw is operating on a budget, after all, and the spec sheet suggests it's prioritised its spending in the right way.
Interface: touch and tell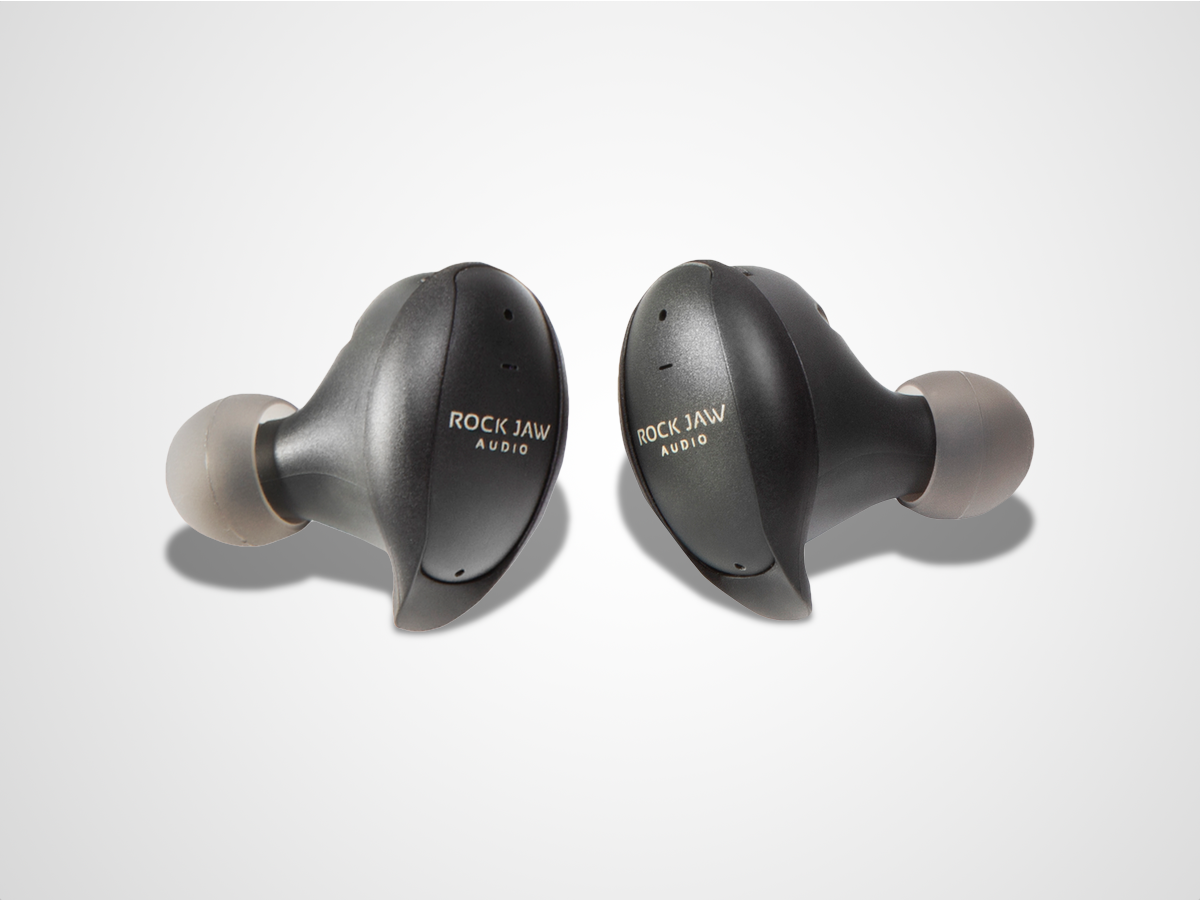 Getting what you want from the Avant Air is pretty simple. Each earbud features quite a large capacitive touch-surface, and the fundamentals of 'play/pause', 'skip forwards/backwards', 'answer/end/reject call', 'volume up/down' and 'summon voice assistant' are easily accessed. In fact, the hair-trigger responsiveness can sometimes make it a little too easy.
There are a couple of mics to take care of calls and voice assistant interaction, and they prove more than up to the job. Bixby, Google Assistant and Siri are all on hand, and they have no problem understanding and acting on instructions.
Well, full disclosure: Google Assistant and Siri definitely have no problems, but I didn't test Bixby because a) I didn't have a Samsung device to hand and b) I'm not a weirdo.
Performance: the whole story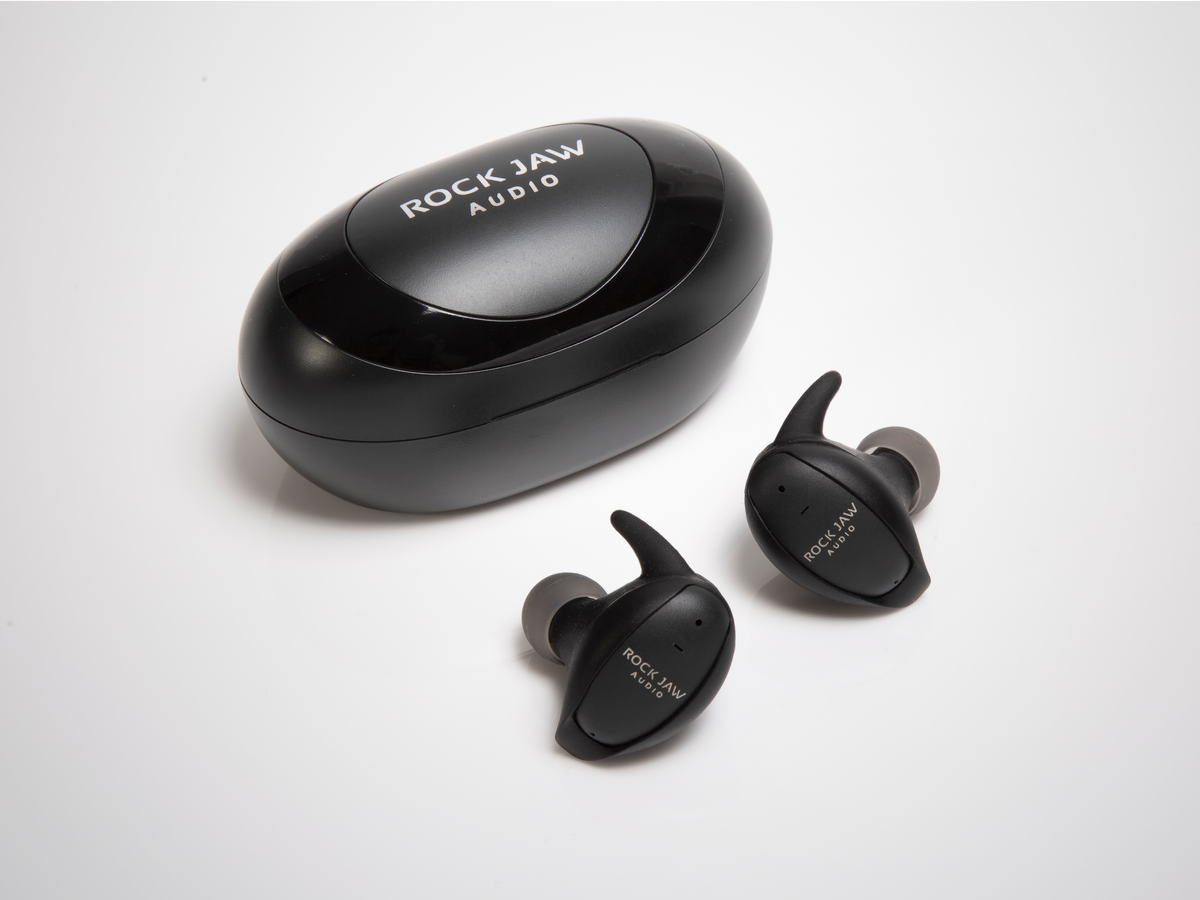 As there's no control app, there's no EQ adjustment available for the Rock Jaw Avant Air – so there's very little fiddling about to be done before the listening can begin.
Unsurprisingly, the Avant Air sound their best when given the best stuff to work with. A Tidal Masters file of Lorde's Stoned at the Nail Salon sounds full and immediate. The in-ears offer proper stereo separation and focus, but manage to integrate each understated strand of the recording into a unified whole. The presentation is wide and detailed, with each individual element secure in a little area of space in which to express itself.
Low frequencies are textured and varied, and the Avant Air control the attack and decay of bass sounds well. While there's body to the bottom end, it never sounds bloated or overwhelming. The opposite end is played fractionally safe, which – while not absolutely ideal – is infinitely preferable to being overconfident. It means treble sounds shine, but don't get too bitey, even at significant volume.
In between, the midrange is equally well balanced. Voices are delivered with plenty of detail and, subsequently, character – and they're allowed to project forwards and remain easy to follow. 514 376-9230 by Essaie Pas is a distinct and straight-edged example of the Avant Air's ability to communicate in the most unequivocal way.
Tonality is well judged, which is just as well given the lack of EQ adjustment here. In absolute terms, it's on the warm side of neutral – but it crosses that line only fractionally. At the price, the Rock Jaw Avant Air are as musical a listen as anything else around.
Downsides are remarkably few, but quite significant. Dynamically, the Avant Air aren't the most adept. For all their poise, they tend to let recordings exist at one level of intensity. And when you're listening to The Bug's Poison Dart, that's not absolutely ideal. More concerning, though, is the periodically flaky nature of their wireless connectivity. It's not unknown for one or other of the earbuds to announce they've lost their connection to your source player. It happens extremely rarely, sure, but it does happen more often than with virtually every price-comparable alternative.
Rock Jaw Avant Air Verdict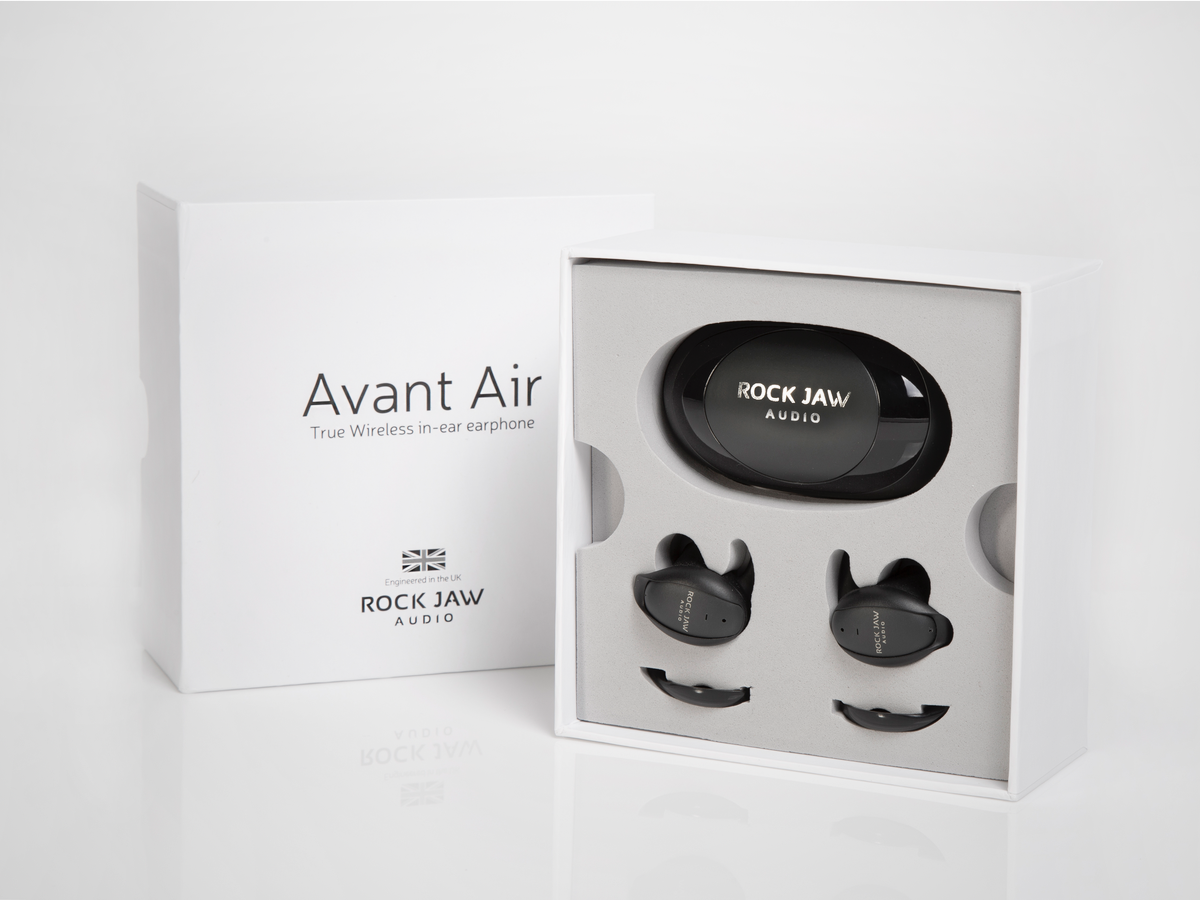 The path less-travelled is always a diverting option – and even more so when it's as competitively priced as this.
There are compromises that come with Rock Jaw Avant Air ownership: tactility is at a premium, and every so often you'll find yourself having to re-pair the buds.
But the trade-offs are several. You get battery life to comfortably rival Cambridge Audio's Melomania 1 (some of our favourite true wireless in-ears). You also get a lot of flexibility when it comes to fit. And you get full, eloquent and information-packed audio reproduction – which, let's face it, is what we're really after.
Tech specs
| | |
| --- | --- |
| Battery life | 12 hours |
| Case battery life | 39 hours |
| Codec support | Apt-X, AAC, SBC |
| Wireless charging | Yes |
| Connectivity | USB-C, Bluetooth 5.2 |
| Water resistance | IPX5 |
| Earbud weight | 6.5g each |
| Charging case weight | 52g |
Stuff Says…
Impressive sound at the price, undermined just a little by some cheap-feeling plastics and very occasional connectivity issues
Good Stuff
Open, detailed and coherent sound
Plenty of flexibility with fit
Excellent battery life
Bad Stuff
Plastics don't feel all that pleasant
No EQ adjustment
Infrequent connectivity issues