OnePlus 3 review
In Graphite or Soft Gold, it's still a case of third time…. lucky as ever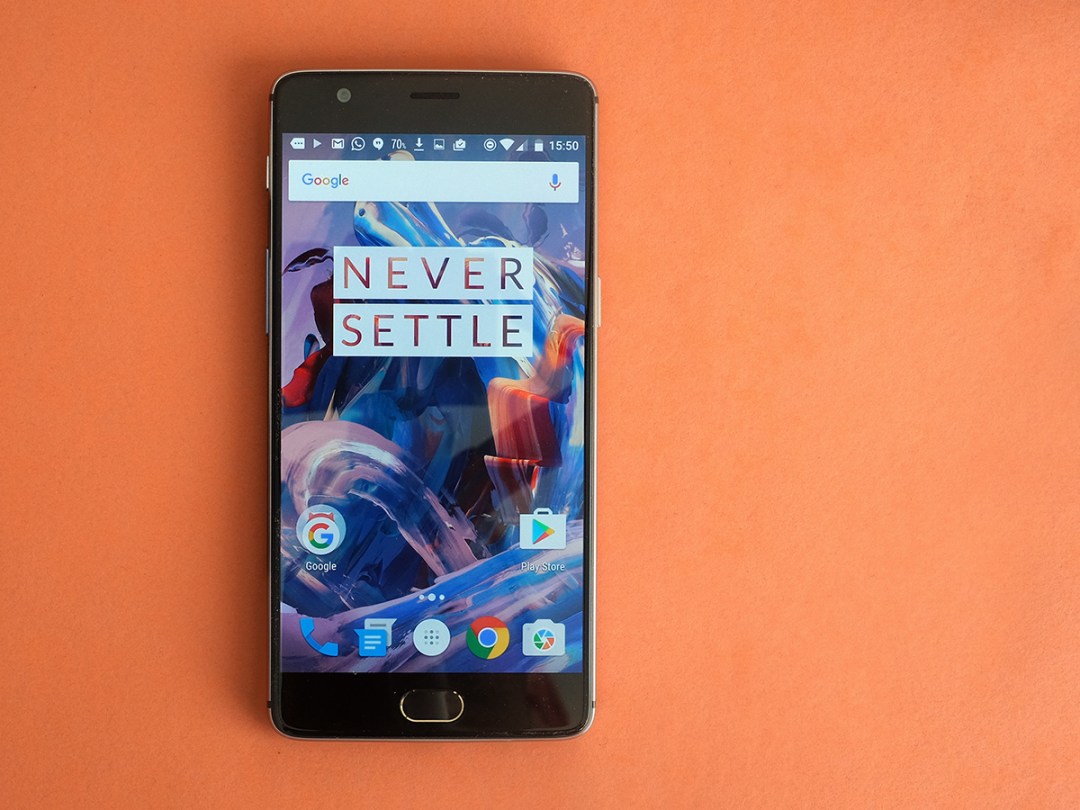 OnePlus phones are spun out of viral marketing. Without all the social media posts and clickybaity claims, OnePlus would be nowhere.
As the result of a million bits of hyperbole compressed into a brick of phone, the OnePlus 3 should be rubbish. It should be annoying. It should be the 'sponsored' Facebook link you feel bad for clicking on. However, it's not.
The OnePlus 3 is the best phone buy in the world right now, and deserves to be at the top of your list if you want a great smartphone, but can't quite afford those flagship prices. At £309, this phone deserved to cost Samsung and Apple at least a few million sales. Even an extra £20 Brexit tax can't dampen our enthusiasm for this phone – there's nothing else out there that comes close for the price.
OnePlus 3 design: A shiny new suit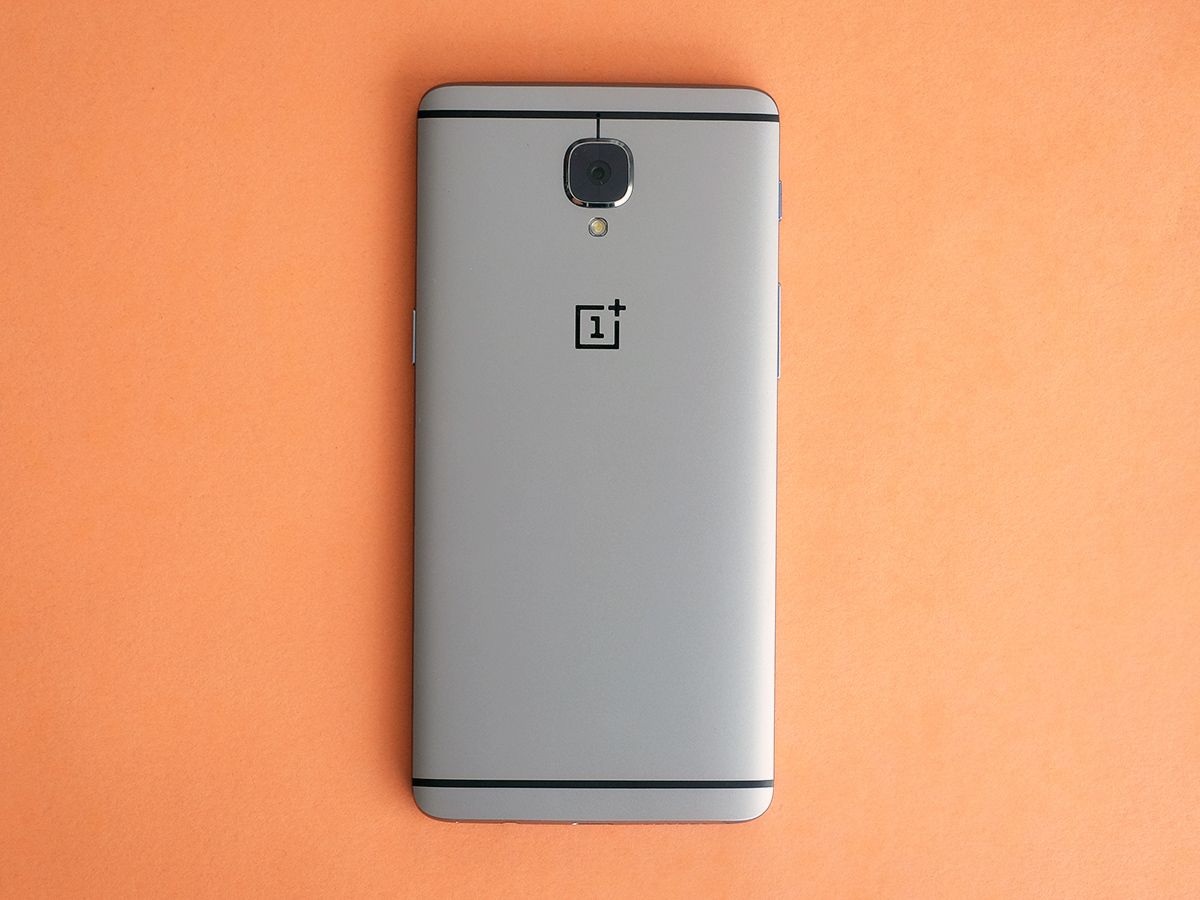 One of the biggest changes for the third-gen OnePlus flagship is confidence. The OnePlus 3 doesn't try so hard to look different. The OnePlus One and OnePlus 2 attempted, and succeeded, to stand out with a 'sandstone' finish that feels akin to very soft sandpaper. Like a lobster shedding its old skin, the OnePlus 3 has a new look. And it's fresh, but familiar.
The OnePlus 3's shell is made from anodised aluminium, looking a lot like the HTC 10 but perhaps even a bit simpler and more attractive. Shock horror, right? Previous OnePlus phones were never the most beautiful phones in the universe, but they didn't need to be. The OnePlus 3 still doesn't need that glam-factor at £309, but has it anyway.
OnePlus has provision in place for those sandstone lovers and people who think plain metal is boring. When you buy a OnePlus 3 online you can stock up on ultra-slim cases that alter the finish while only adding to the thickness a tiny bit. A sandstone cover will cost you £15.99, while various woods and carbon fibre-style ones are £20. This phone is a bargain, but OnePlus doesn't half give you the chance to spend a bit more if you want to.
In your hand or sat on a table, the OnePlus 3 seems just as fancy as a Samsung Galaxy S7 Edge or iPhone 6s Plus. The curves and ultra-slim 7.4mm thickness make it a bit easier to handle than the OnePlus 2, too.
Back to functional bits, the OnePlus 3's finger scanner is quite a lot like last year's one. It's great. It sits below the screen, and while it's not a clicky button it can act as a Home soft key if you want it to, is super-quick and can be used when the screen is off too.
A Touch of Spandau Ballet
OnePlus 3 storage: Custom paint jobs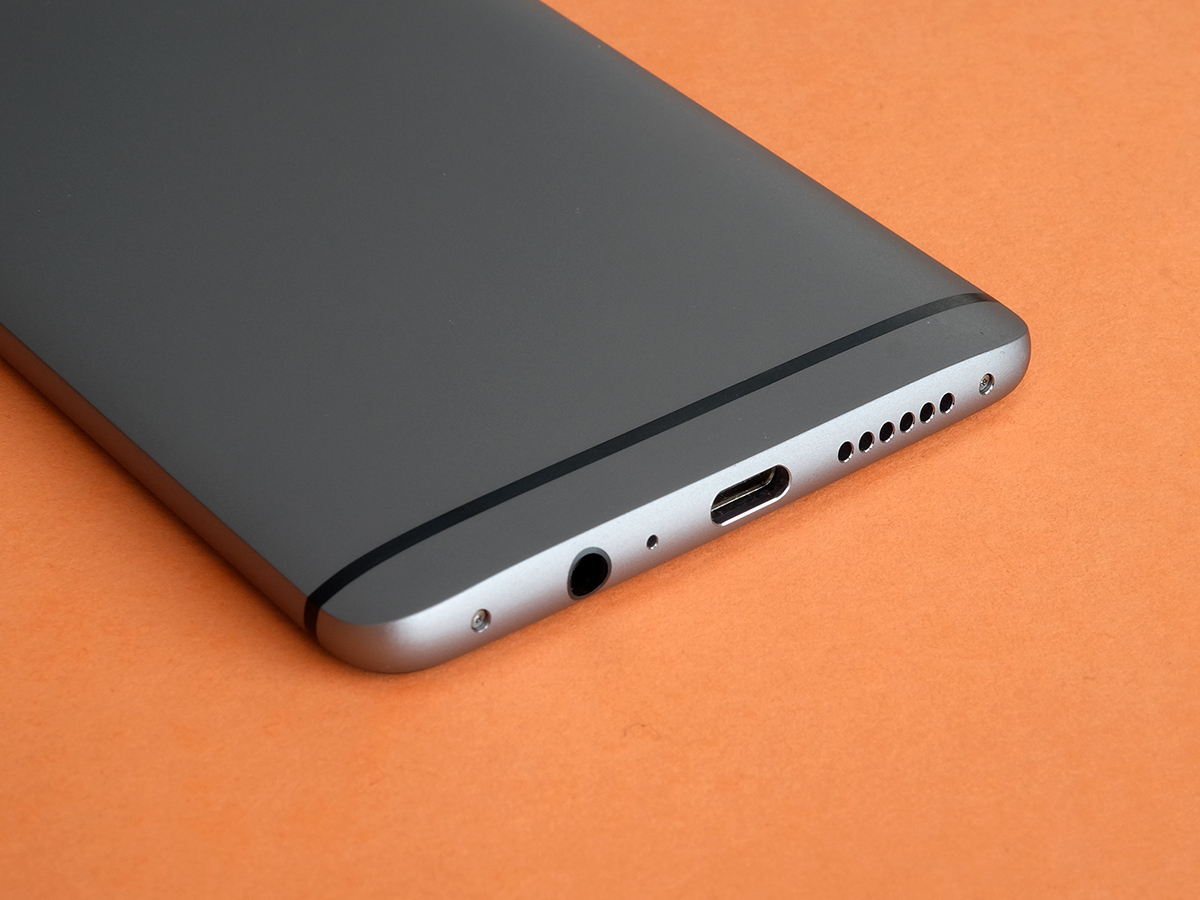 This time around there are no choices about the basic spec, though. All OnePlus 3s have 64GB storage, which is loads. And, lest we never forget, four times the amount you'll get from an entry-level iPhone 6s. However, there's no microSD slot.
In the past I've accused phone-makers of digging out card slots to make us want to buy a more expensive version with more memory. But here, well, there isn't one. OnePlus's Carl Pei says it's because that kind of memory card use, where the storage gets sucked into main memory, doesn't get you a good experience.
With 64GB to play with, I don't care about the lack of microSD. But if you're one of the five people hot-swapping 128GB microSD cards in your phone, think twice about the OnePlus 3. At least NFC has finally been added, though.
OnePlus 3 screen: A new kind of OLED?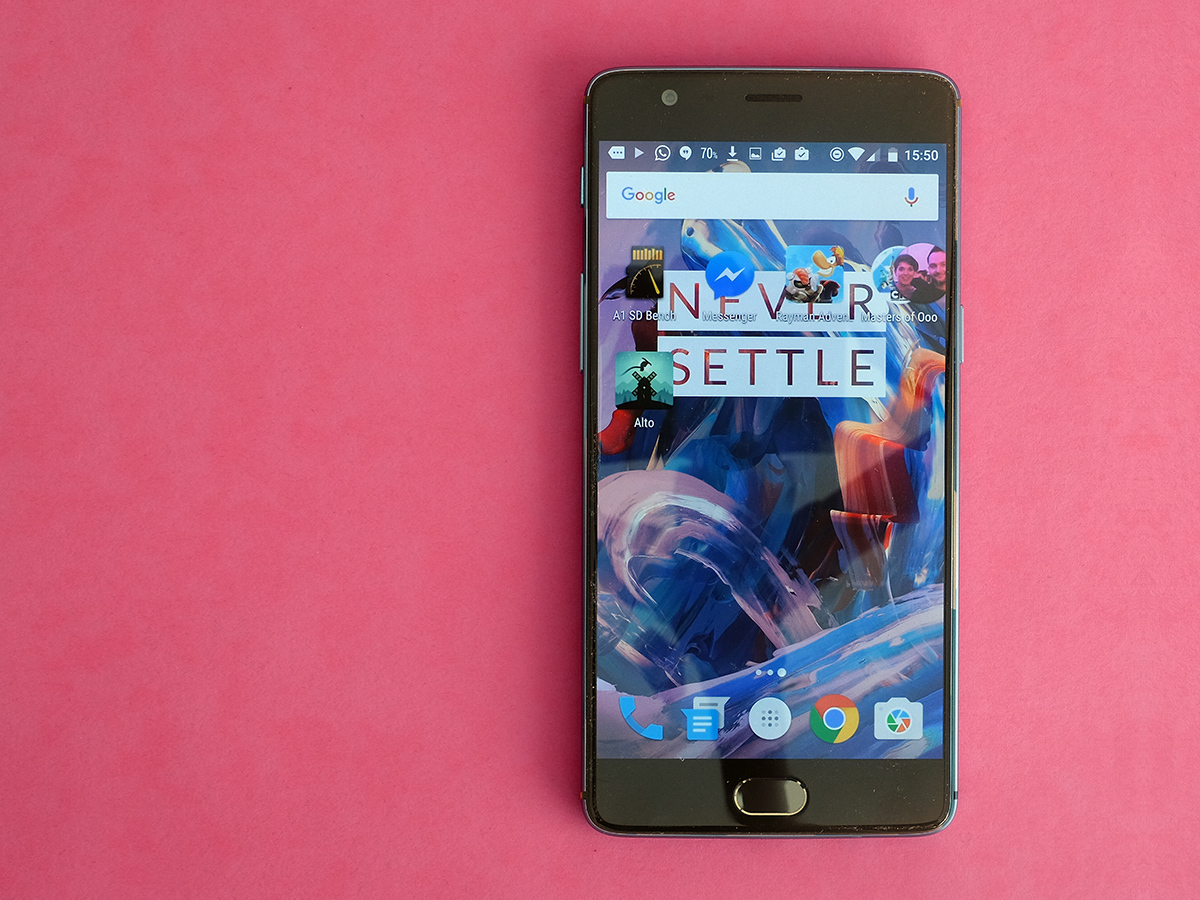 Some of the same people might be tempted to turn their nose up at the screen a bit too. The OnePlus 3 has a 1080p screen instead of an ultra-high density QHD one, but the perceptible difference isn't vast and only the Vodafone Smart Platinum 7 offers a higher-res screen in a new phone at the price.
It uses an OLED panel as well, meaning contrast and black levels are fantastic. It'll do the job as a late night bed-bound mini cinema. This is the first 'flagship' OnePlus phone to use an OLED too, after the OnePlus X adopted the tech last year.
Like that phone, colour reproduction is not exactly chilled out and natural, though. While not as overblown as the OnePlus X, colours still appear significantly lighter/brighter than they should be. Next to my calibrated MacBook screen and the Samsung Galaxy S7 (set to the most accurate Basic mode), the Google Chrome app looks different, the red bit almost flopping over into orange territory.
The OnePlus 3 has no way to change saturation levels either. You can change the temperature a bit, though, giving the phone a slight blue or orange tint. Besides, most high-end phones have slightly oversaturated colours these days. I don't find this screen a huge change from the OnePlus 2 day-to-day, but unless you're after a super-chilled screen, that's no big issue.
OnePlus 3 software: Blast of Oxygen
The OnePlus 3 software hasn't changed much either. It runs Android 6.0.1 with OxygenOS 3.1.2. That's the OnePlus-fiddled-with interface for Android.
It's one of the least offensive custom UIs around, because on the surface it looks just like normal Android, a clever trick to pull off. You get a vertical apps menu scroll just like standard Android Marshmallow, normal-looking home screens and a 100 percent familiar Settings menu.
There are loads of little tweaks you can use, like Dark Mode, which turns the white bits in the apps and Settings areas black. It's a bit gothy, maybe a bit moody teenager, but could actually help to improve battery life as the phone has an OLED screen. It doesn't actually light-up its dark areas, unlike an LCD.
The one obvious extra part of OxygenOS is Shelf, an extra home screen that sits to the left of your normal one where you can drop post-it memos for the day and widgets. Shelf was introduced with the OnePlus 2, and I still don't get it. I'm still not convinced, but I can accept that it could be pretty useful as an easy-access place to store quick reminders.
Extra customisation will earn the OnePlus 3 some nerd points, but I just like that without fiddling with anything it looks just like Android Marshmallow, which is exactly how I'd keep the phone.
OnePlus 3 performance: No American Muscle cars please
Like the OnePlus 2, general performance is great. The phone is quick and there are no silly altered screen transition animations to slow things down or make it seem so.
That on a fundamental level the OnePlus 3 feels quite similar to use to the OnePlus 2 is a bit of an issue for potential upgraders, but it's an industry-wide issue. How much power do we need?
Nevertheless, the OnePlus 3 gets you a whole lot of grunt for the cash with a Snapdragon 820, a top-end quad-core CPU with super-powered Kyro cores. This gets you 5122 points in Geekbench 3, which isn't loads more than either the Snapdragon 810 or the new mid-range Snapdragon 625, but it's the upgraded efficiency of this setup that lets the OnePlus 3 get away with a skinny metal body.
I've been pleasantly surprised by how cool it keeps. 20 minutes of Adventure Time Ski Safari? Still cool. A full race in Asphalt 8? Just a little bit of warmth at the top of the OnePlus 3's back, and you'll only notice that if you're not using a case.
The Snapdragon 810 was a bit of a dud (the OnePlus 2 used serious CPU throttling to avoid overheating), an out-of-place American muscle car to the Tesla X of the Snapdragon 820. This phone also has crazy 6GB RAM. That's more than most laptops you'll find at this price.
Does the OnePlus 3 need it? I'm honestly not sure. Whenever I've checked out the OnePlus 3's resource page it seems there's masses of the stuff just sitting unused, but who's complaining when a most phones at this price have 2/3GB?
OnePlus 3 camera: Twice as nice
OnePlus has always been able to ladle on the high-end hardware as though it's Tesco Value baked beans, and its latest smartphone is no different. The OnePlus 3 has a 16-megapixel rear camera, the Sony IMX298 already used in a bunch of phones including the latest Moto X phones and the Huawei Mate 8.
This means the OnePlus 3 has one of the best phone cameras at the price, for a bunch of reasons. First, it's simply good hardware. It has lots of megapixels, and a big 1/2.8-inch sensor offsets the resolution. That's larger than some dedicated compact camera sensors.
Unlike the OnePlus 2 (at launch), it is fast to shoot too. Shutter lag amounts to a fraction of a second, and there's no big tax for HDR, which slows things down in the arch rival Vodafone Smart Platinum 7.
There's a lot to love about image quality too. Colour scales from good to gorgeous in daylight, dynamic range is great and the quality of the HDR mode blows previous OnePlus phones out of the water. The OnePlus 3 has an 'Auto HDR' mode that applies the effect when needed, and I'd advise just using that 24/7. It's great. As you'd hope from a 16-megapixel sensor, detail is excellent too. Out on a sunny day the OnePlus will get you landscape-style shots to rival those of a 'proper' camera.
The OnePlus 3 also has a very important feature that is far from guaranteed at this price. It has optical image stabilisation to ensure fewer blurry night pics, and the ability to use the manual mode to slow down the shutter to get much better low-light shots.
I've taken pin-sharp photos with the shutter as slow as 1/4 of second. My hands aren't that steady. There have been some complaints about the OnePlus 3 taking blurring images, but I've only had that a couple of times when the autofocus got the wrong end of the stick.
OnePlus 3 camera #2: Insta success?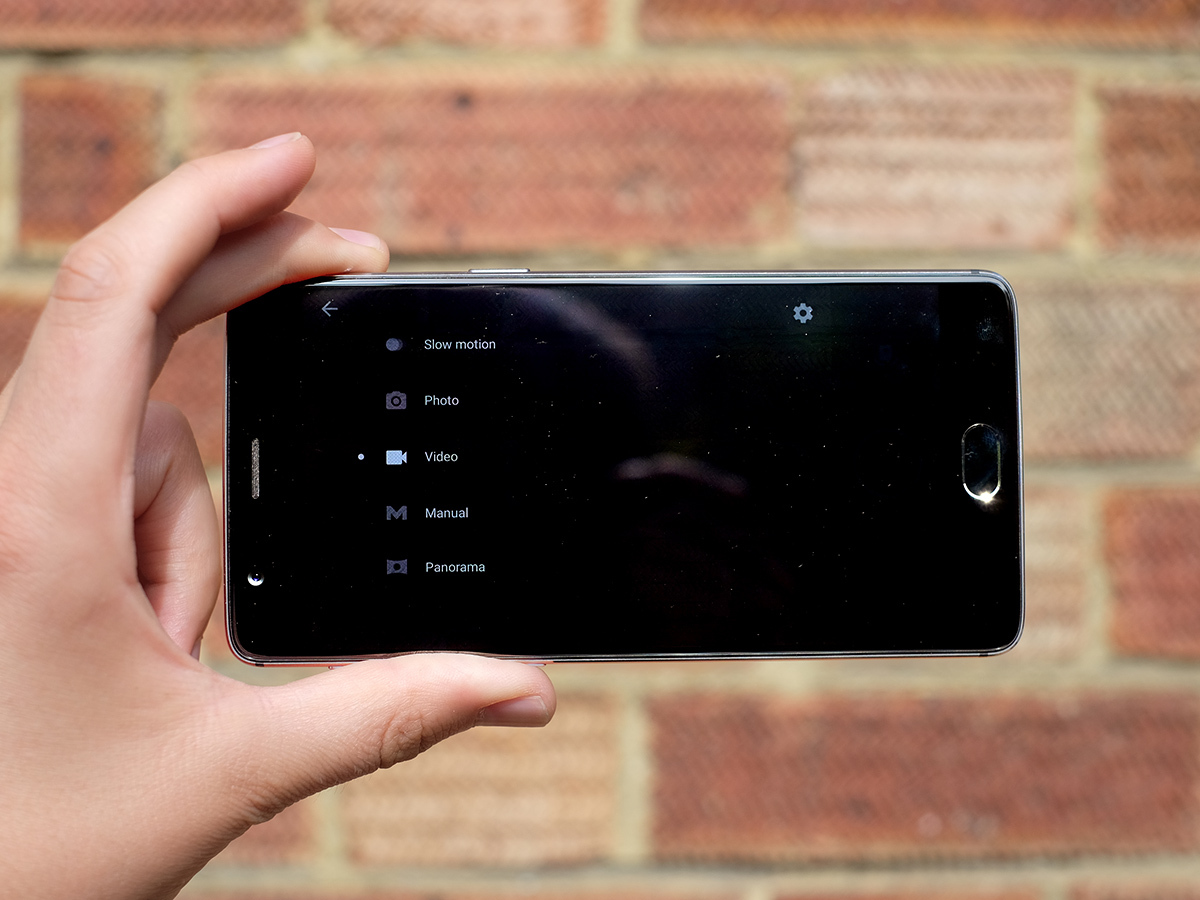 There are a few bits I don't like about the OnePlus 3's camera, though. Unless you use the manual mode, the camera is way too happy to just crank up the ISO sensitivity instead of slowing the shutter speed. The OIS is clearly good, so why doesn't the camera use it a bit more?
Conversely, the OnePlus is also very keen on image processing. Even in very bright conditions, the images look pretty tweaked right down at pixel level. It's rarely ugly, though. How many phone snappers are pixel-peepers these days, anyway?
As part of a £300 phone, there's very little to complain about. But, yes, the Samsung Galaxy S7 Edge is significantly better.
The OnePlus 3 selfie camera is a true top performer too, because it has a sensor used previously as a 'main' camera, the Sony IMX179. This was what the classic Nexus 5 had, and it's a classic OnePlus move to think outside the box a bit and use something a bit older like this because it's the best choice available.
Indoor selfies have a bit of fine grain, but detail and general image quality is very good even among 8MP selfie cams. Only the Nexus 6P stands out among phones that don't have a mad obsession with selfies (we're looking at you, Oppo F1 Plus).
OnePlus 3 battery life: One-day only
Finishing off with something more ordinary: the OnePlus 3's battery. It's a 3000mAh unit, which is a little smaller than that of the OnePlus 2, but then the CPU is more efficient too.
Stamina varies. Like a top Samsung, the OnePlus 3 lasts a small eternity when left to play video on loop, over 16 hours. However, out on the street with phone in pocket, WhatsApps dribbling in and perhaps a few hours of streamed audio a day and you'll still have to charge each day. It can use very little power, but generally doesn't.
Even OnePlus only claims one-day use, though. The consolation prize is that Dash charger, which comes with the OnePlus 3 as standard. It takes just over an hour to get from 0 per cent to 100, and from 0 to 90 in about 40 minutes. It's speedy, and while you may order one of these phones from the OnePlus website rather than, I dunno, PC World, you do get a UK charger.
OnePlus 3 Verdict
"Business as usual" has never been so good. Once again, OnePlus has swanned in with a £300-ish phone that offers a true alternative to phones costing about twice the price.
The tech is as aggressively packed-in as ever, but this is also the best-looking, most expensive-feeling OnePlus phone to date. If an extra £300 is nothing to you, there are slightly better screens and cameras available. But last time we checked, most of our readers like a good deal. This is an unbeatable one – even now that Brexit-related price hikes have bumped that cost up a bit.
Tech specs
| | |
| --- | --- |
| DISPLAY | 5.5in, 1920×1080 AMOLED |
| CPU | Quad-core Snapdragon 820 |
| MEMORY | 6GB RAM |
| CAMERA | 16 MP rear w/ f/2.0 lens, phase detection autofocus, OIS & LED flash, 8MP, f/2.0 front |
| STORAGE | 64GB onboard |
| BATTERY | 3000mAh |
| DIMENSIONS | 15375×7.4mm, 158g |
Stuff Says…
The OnePlus 3 is a big brilliant bargain of a phone that looks and feels as good as a £600 mobile, but costs half the price
Good Stuff
Fantastic value
Gorgeous design
Good camera
Loads of storage
Bad Stuff
Non-expandable memory
Camera bested by, well, the best