Nvidia Shield TV (2017) review
A must-have streamer for PC gamers with an HDR TV. Everyone else, though? It's complicated...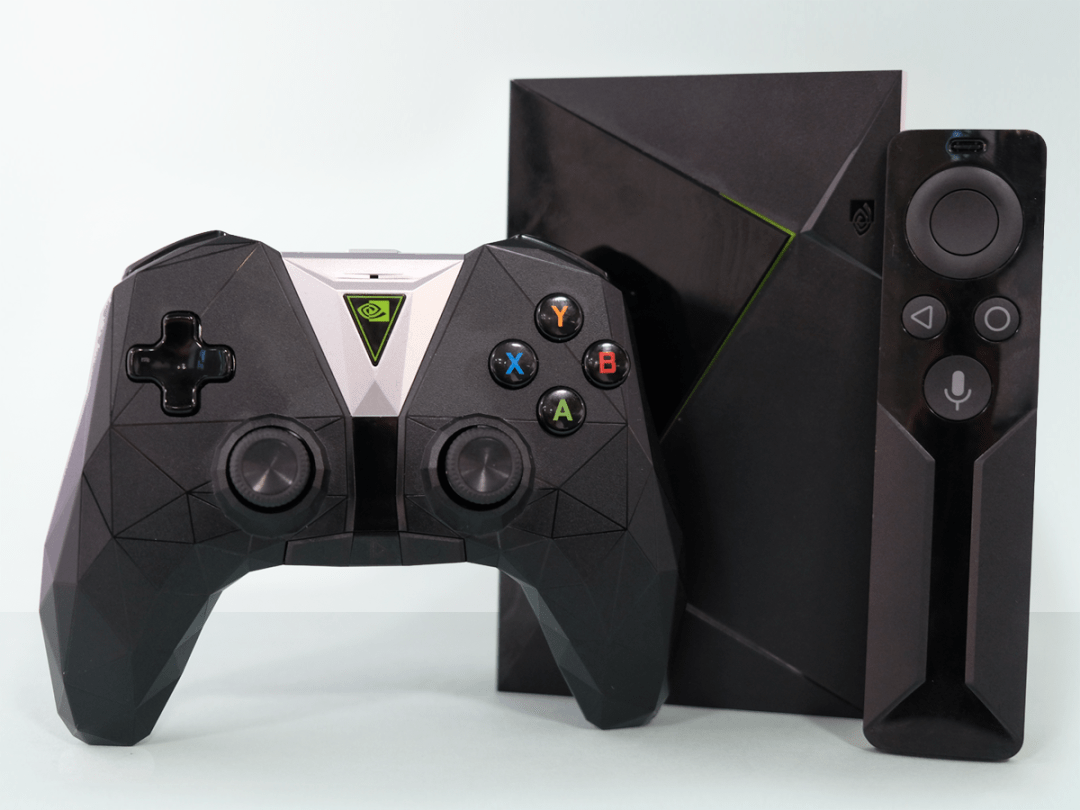 We're now in a world where even supermarket special TVs come bundled with a suite of built-in streaming apps – so why would you need a dedicated media player?
That's especially true of the £190 Nvidia Shield, given you can get the Amazon Fire TV stick or Google Chromecast for less than £35. Here's why: it's an excellent media streamer on its own, but has gaming features that make it worth the premium price. Particularly if you're a PC gamer looking to play on your 4K, HDR-ready TV.
Let's clear the air for anyone with an original, 2015-vintage Shield sat under their telly right now: this new console might be a lot smaller, and come bundled with a redesigned controller and remote in the box that'll play nicely with the Google Assistant in a future update, but this is mostly a cosmetic upgrade, not a technical one.
With innards that are almost identical, owners of the previous box can just download a software update instead of splashing out on more hardware. It's a win-win for everyone: the Shield is still plenty powerful for games, the user base doesn't get split, and everyone gets to play with the latest features.
So while it's not really worth upgrading from the previous Shield if you already have one, is it worth buying a Shield today? Let's find out.
Boxing Day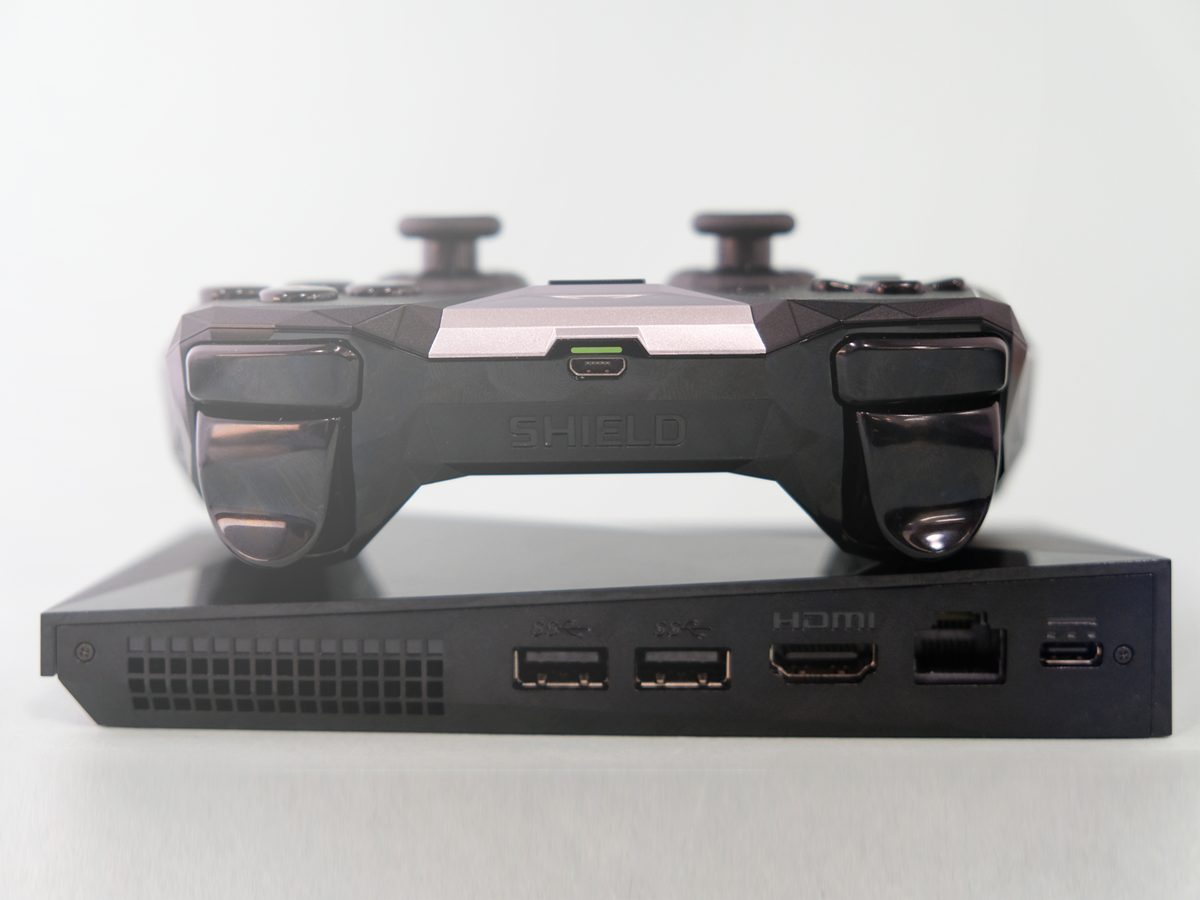 The 2017 Shield is one sleek set-top box, housing the same internal tech as the 2015 original but in a body that's about 40 per cent more compact. You even get the same ports around the back – mostly.
Media hoarders can use the two USB3 ports to connect a usb flash drive or external hard disk, and streamers can use the network port for buffer-free 4K video from Amazon and Netflix. If your connection can keep up, anyway. There's built-in 802.11ac Wi-Fi too, but we'd still recommend going the wired route to cut out as much latency as possible when gaming.
The USB ports can also charge the bundled controller, which has had a redesign and is now much slicker than its predecessor. There's still a clear Xbox influence, and even if it doesn't feel quite as premium as the Xbox One controller – the triggers just feel too cheap and plasticky – it still feels great for games and has a ridiculous 60-hour battery life.
There's a built-in microphone this time around, one that will work with Google's Assistant, once the console gets a firmware update to support it.
You can still give player two an old wired Xbox 360 controller, if you've got one lying around – handy if you want to avoid the ridiculous £60 asking price for an extra official Shield controller.
A media remote also comes bundled in the box now, and has a microphone of its own. This used to be an optional extra, so it's great to see it included for gratis.
The Shield still plugs into the wall via a compact power adaptor and connects to your TV using HDMI, but there's no cable in the box.
Home Alone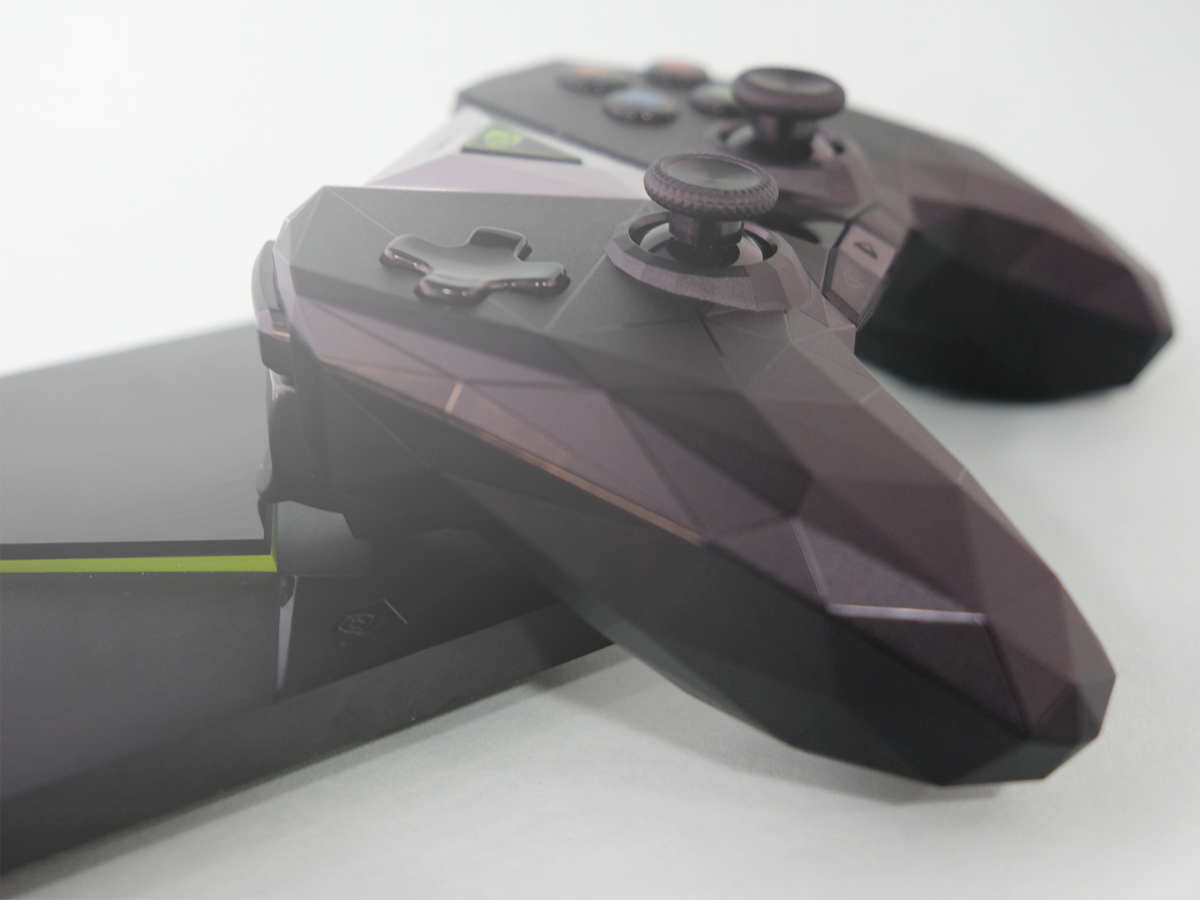 This is the first Android TV box we've seen running Nougat, the latest version of Google's OS. This adds improvements like multitasking, letting you quickly snap between apps you've already opened, and picture-in-picture, so you can continue watching something while accessing the main menu. On the apps side, this is also the first Android TV device to support Amazon video, which will be a big deal for Prime subscribers.
Google Assistant is one feature of Android Nougat that's not yet available, but Nvidia is working with Google to get it onto Shield TV at some point in the future. This will essentially turn the Shield into a Google Home device which you can use to control Smart Home devices like Philips Hue lights, Nest thermostats and Samsung SmartThings.
Given Google Home isn't even available in the UK at the time of writing, this makes the Shield an attractive device for those who want to add voice control to their smart home. While we weren't able to review this feature for launch, we were certainly impressed with what we saw at CES 2017.
Nvidia's controller has a 60-hour battery life, and by default will always listen for the command "OK, Google". You can set up a routine so that if you say "OK Google, I'm home", the Assistant will turn on your lights and adjust the temperature up on your thermostat.
There will also deep Google Assistant integration into apps such as Netflix. So you can say "OK Google, show me drama TV shows", and it will list shows across the various apps, and then you can drill down further by saying "only recent". If you see a show you like, you can say something like "Play Stranger Things" and the box goes straight into correct app and starts the show.
You can also say things like "OK, Google, play me the song that goes "I'm Waking Up I Feel It In My Bones"" and it will be smart enough to find "Radioactive" by Imagine Dragons on YouTube. In fact, we tried this on the current version of the software, and it was smart enough to do this already.
It's in the game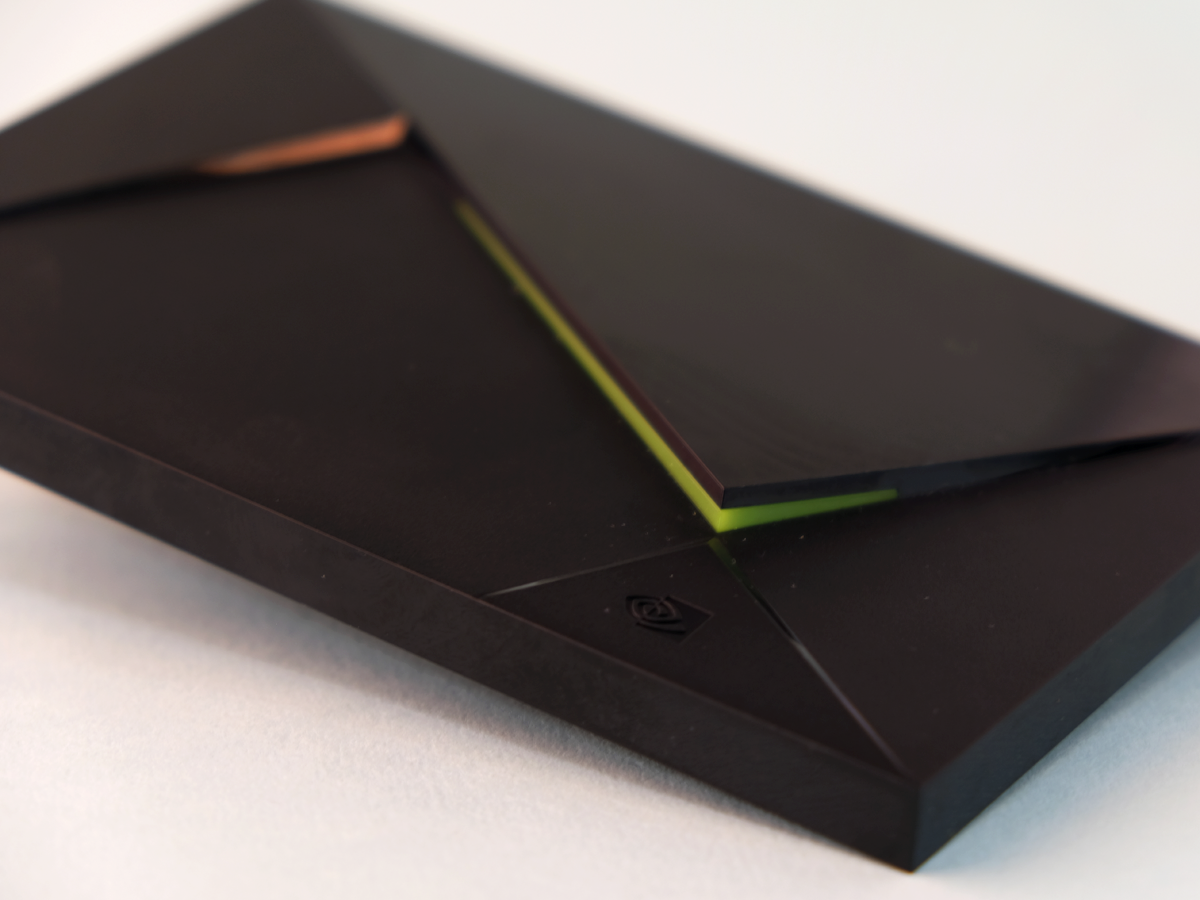 Nvidia has also smartened up the gaming interface to make it easier to find your way around.
Before, games were sorted by service, so if you wanted to play Portal, you had to remember if it was an Android game, on your local PC, or on Nvidia's cloud-based GeForce Now service. Now, they're all grouped in an "Nvidia Games" app by title, so you can play them without having to think about where they're coming from. Recent games are then kept on the home screen for you to quickly access again in future.
There are plenty of ways to play games on Nvidia Shield. There are free Android games like Crossy Road that have optional in-game purchases. There are premium Android games like Doom and Half-Life, which take advantage of the K1 processor and the Shield controller. You can also use GeForce Now, Nvidia's cloud gaming service, either to buy games outright or subscribe for £7.49 a month for access to a library of older games like Tomb Raider and Saints Row 4.
As long as you've got a decent internet connection, GeForce Now works pretty well, just as it has since launch. It was flawless here at the Stuff office, but at home with two other people using the internet it was more patchy, which unfortunately is crippling when it comes to games.
The biggest gaming improvement comes to GameStream, which is when you stream games across your network from your Nvidia-powered PC. Nvidia has improved GameStream performance so that you can now stream your games in 4K HDR. There are some pretty big catches though.
First of all, there are only two PC games that I could find that support HDR right now: Shadow Warrior 2 and Obduction. Second of all, you'll need an expensive graphics card to run games in 4K — I'd recommend at least a GTX 1080 if not a GTX Titan. Finally, you're going to need an ethernet connection between your PC and the Shield — I tried Powerline and Wi-Fi, and neither of them were fast enough for 1080p gaming, let alone 4K.
Stream on me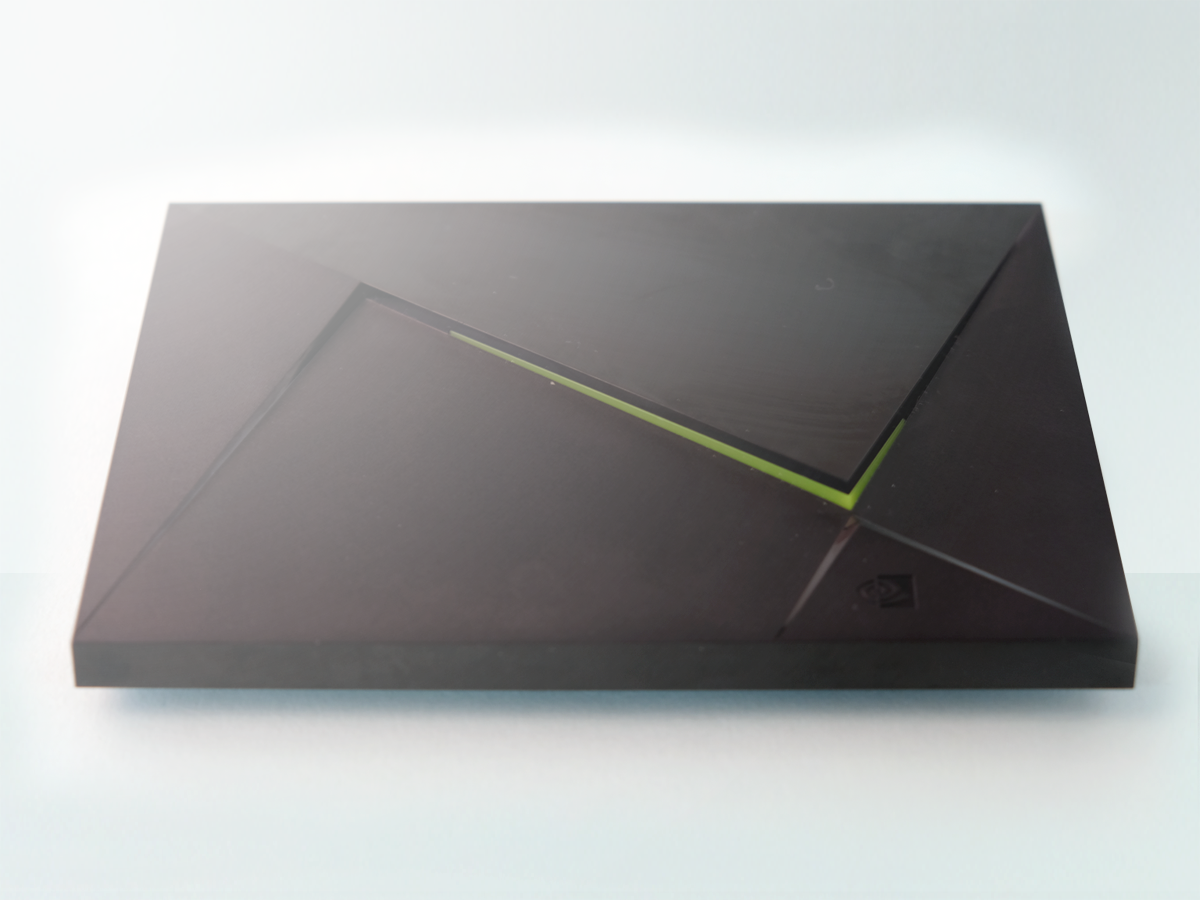 TV junkies might be disappointed there aren't apps for ITV Hub, All 4 or My5, but the Shield is otherwise jam-packed with catch-up and on-demand services, including Amazon Video and Netflix, BBC iPlayer, Twitch, Kodi and Plex. Plus, if you've got an iOS or Android smartphone, you can easily cast from them to the Shield anyway.
Casting is one of the best features of the Shield in general, as you can easily send photos, music and YouTube videos to your TV directly from your mobile.
Anyone with a vast media collection on their PC or Network Attached Storage (NAS) device can access it all through the Shield, either directly through Kodi or through the fancy Plex interface. Last year, Nvidia updated the Shield to work as a Plex Server, meaning the Tegra X1 processor can also take your media files and spit them out to other devices.
Why would you want to do this? Well, if you want to watch a 1080p video file on your phone over a 4G connection when you're out of the house, Plex can re-encode it into a smaller file and spit it out across the internet. It's pretty cool.
The Shield's home cinema chops are also worth mentioning, as they go way beyond most media players. Aside from outputting at 4K and HDR video, there's pass-through support for Dolby Atmos, TrueHD, Dolby 7.1, DTS-X and DTS-HD Master Audio, as well as High Resolution audio playback up to 24-bit/192KHz. In other words, if you've got a decent amp and speakers, your movies and music are going to sound incredible.
Nvidia Shield (2017) Verdict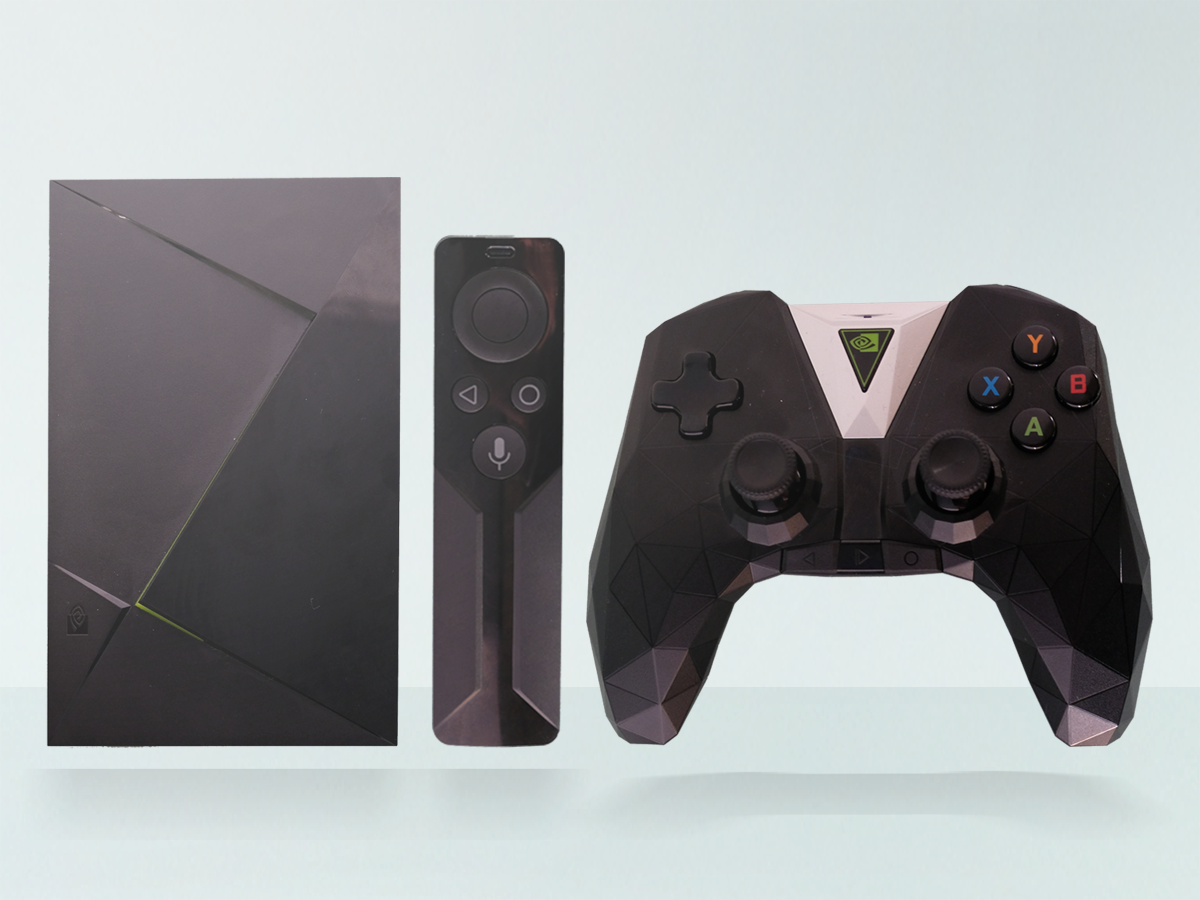 The Shield always was a premium streamer in a world filled with cheaper boxes and sticks. If you're just after something to scratch that Netflix itch, and for some reason don't already have it built into your TV, save yourself a packet and buy a Chromecast or Amazon Fire TV Stick.
Even if you're looking for something to play games on , you're still better off with a PS4 or Xbox One – which both happen to have loads of media apps as well.
Instead, the Shield is meant for those who live on the cutting edge, with a high-end gaming PC in their office and the latest TV in their lounge. It'll do loads of cool stuff, but you're only going to get the most out of it if you pair it with a beefy Nvidia graphics card, and a top-of-the-line TV.
Don't have either of those just yet? The Shield is still a great standalone media player now, is as future-proof as they come thanks to 4K and HDR support, and will only get better once Google Assistant shows up later down the line.
Stuff Says…
Still the most powerful media streamer out there, only now in a smaller package. The gaming features are still great, and home automation could make all the difference when it turns up later in the year
Good Stuff
4K and HDR streaming apps aplenty
Loads of ways to get your game on
Google Assistant coming soon
Bad Stuff
Costly if you're just after a media streamer
No significant hardware update over the two year-old original
Plasticky triggers on the controller