Nokia 7.2 review
The best new budget phone of 2019?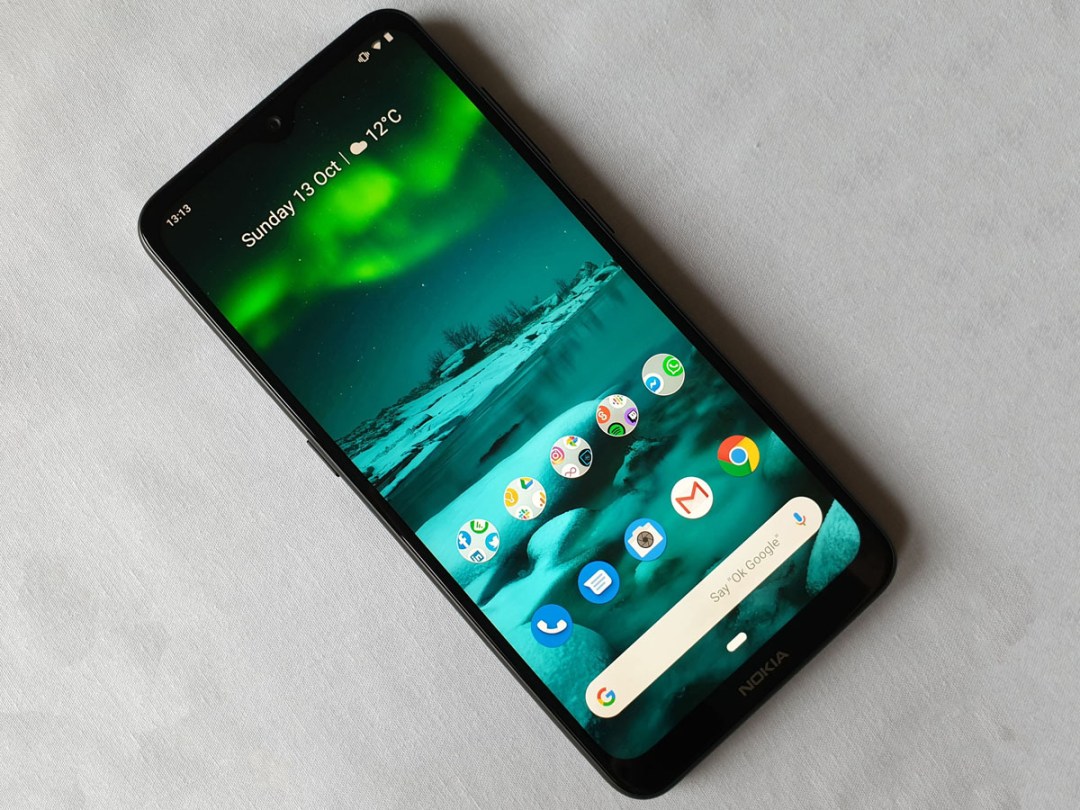 It takes something special to take top honours at the budget end of the smartphone spectrum right now.
Motorola has been happily ruling the roost when it comes to sheer value, and now Google's Pixel 3a is the go-to handset for anyone that puts photography first.
Nokia is hoping to upset that balance with the 7.2, an updated and upgraded version of last year's Nokia 7.1. Quad cameras, better build quality and a near-stock version of Android all look promising, with a price that majorly undercuts Google's effort.
Surely some corners have been cut to hit a £250 target?
Get this phone for just £11 a month
We just featured the Nokia 7.2 in our list of best contract deals for under £20!
DESIGN & FEATURES: MATTE'S THE WAY TO DO IT
Get one in your hand and you'd have no idea the 7.2 is a sub-£300 phone. The smooth, matte glass finish on the back is almost on par with the iPhone 11 Pro's fancy new look, and it's brilliantly grippy.
The display bezels are refreshingly skinny, with only a slight chin at the bottom, and the teardrop notch doesn't eat into it too dramatically.The glass curves ever-so-slightly into the frame, which is made from a tough plastic polymer and doesn't feel cheap at all.
A fingerprint sensor is sensibly placed in the middle of the rear, right where you'd naturally rest your index finger, but far enough from the camera module that you aren't constantly smearing the lenses with fingerprints. That module does stick out, so you'll want to be careful when putting the phone down on its back, but it does a good job of disguising the four individual lenses.
One neat touch is the LED notification light built into the power button on the side. It's subtle during the day, easy to spot with the phone sat on a desk or sofa, and isn't so blindingly bright it gets distracting at night.
There's a dedicated Google Assistant button on the other side, which is a more convenient way to wake it than saying a trigger word. It doesn't get in the way while you're holding the phone, so isn't easily triggered accidentally.
DISPLAY & SOUND: NOTCH TOO BAD AT ALL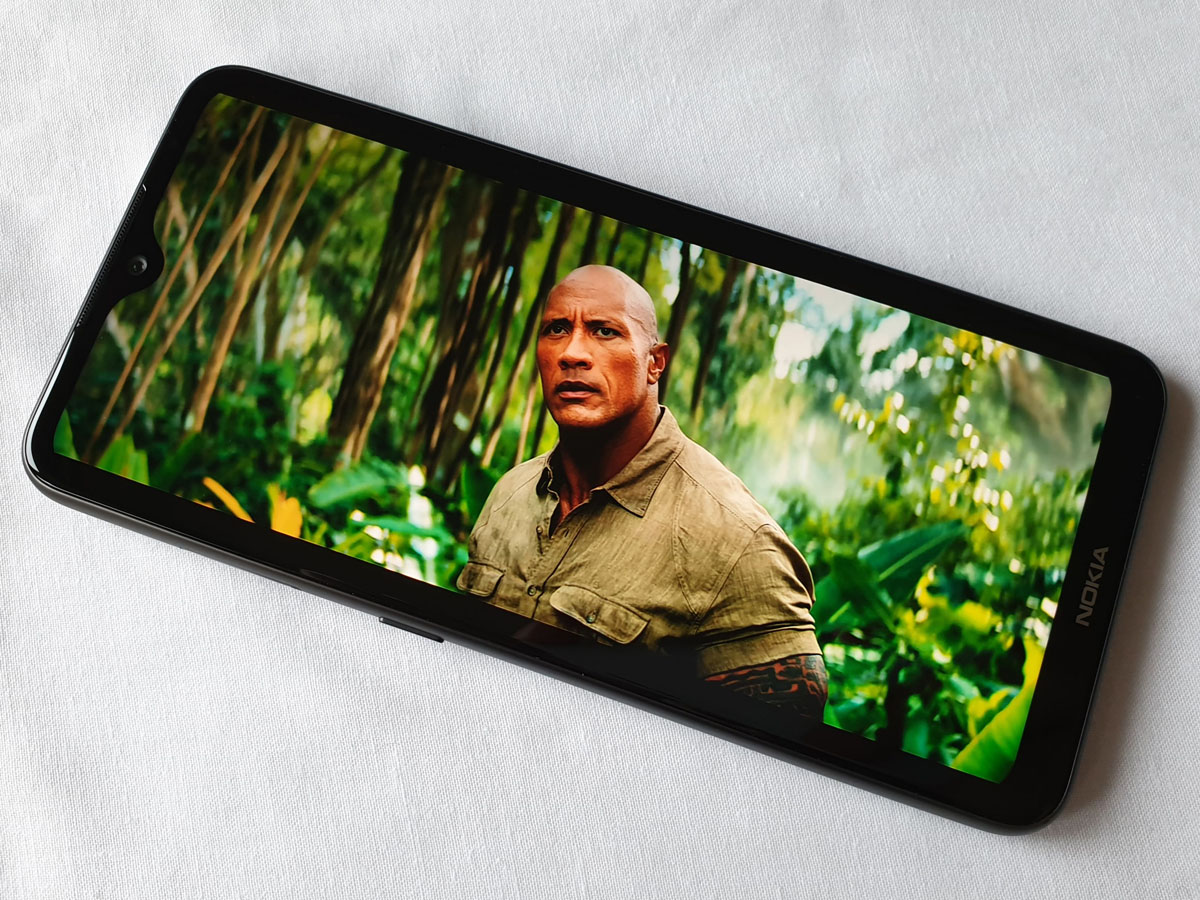 Look at the spec sheet and you'll spot the 7.2 is rocking an LCD screen – but don't go thinking that makes it a second class citizen to the Pixel's OLED panel. It might not be able to compete in terms of contrast, or match OLED for deep, inky blacks, but still delivers punchy colours that impress in a budget phone.
HDR content has even more pop, with visibly brighter highlights, and Nokia's PureDisplay upscaling gives SDR video a bit more clarity too, although it won't be shaming flagship phones any time soon.
You get a 2280×1080 resolution, the same as last year's Nokia 7.1, but here it's stretched over a slightly larger 6.3in panel.
Images and text still look perfectly sharp and detailed, even with your nose pressed against the glass.
Brightness is spot on for indoor use, and viewing angles are top notch, but on particularly bright days it can be a bit of a challenge to see things clearly once you step outside.
CAMERA: CAPABLE, INCONSISTENT
While Google is happy to stick with 12 megapixels and let software to most of the heavy lifting, Nokia is the latest phonemaker to brute force image quality with a high pixel count.
The 7.2's main snapper is a huge 48MP, with an ultra-wide 8MP acting as back-up and 5MP dedicated depth-sensor on hand for bokeh blur. It also promises Zeiss optics, along with a 20MP front-facing selfie cam.
That huge pixel count is a bit misleading, as the camera actually uses pixel binning to snap 12MP images. Feed it plenty of light and you'll get well-exposed and detailed images, but they have a habit of appearing overly-vibrant, with saturation pushed to unnatural levels. Details are heavily sharpened, too.
Overall, it takes pictures that are slightly above average for the price, but a long way off a Pixel 3a.
That's also true of the built-in Night mode, which takes its sweet time to take a low-light picture, and can't retain the kind of detail you'd find in a pricier handset. Shots taken with the ultra-wide lens can often end up with a dramatically different colour balance to the main camera, with a noticeable drop in quality and a general softness to each shot that will mean it's best saved for those moments you have no space left to move, but still can't quite fit everything in the frame at once.
The camera app is also sluggish to switch between the main and wide angle lenses. There are plenty of options to play with in the Portrait mode, which uses the 5MP sensor to calculate depth, but the effects can be rather aggressive – and with no live preview, you've got to snap, review, tweak and snap again if you don't like the result. It's no better at spotting fine details than a purely software-based setup, so it feels like an unnecessary inclusion in a budget phone.
PERFORMANCE: GET WHAT YOU PAY FOR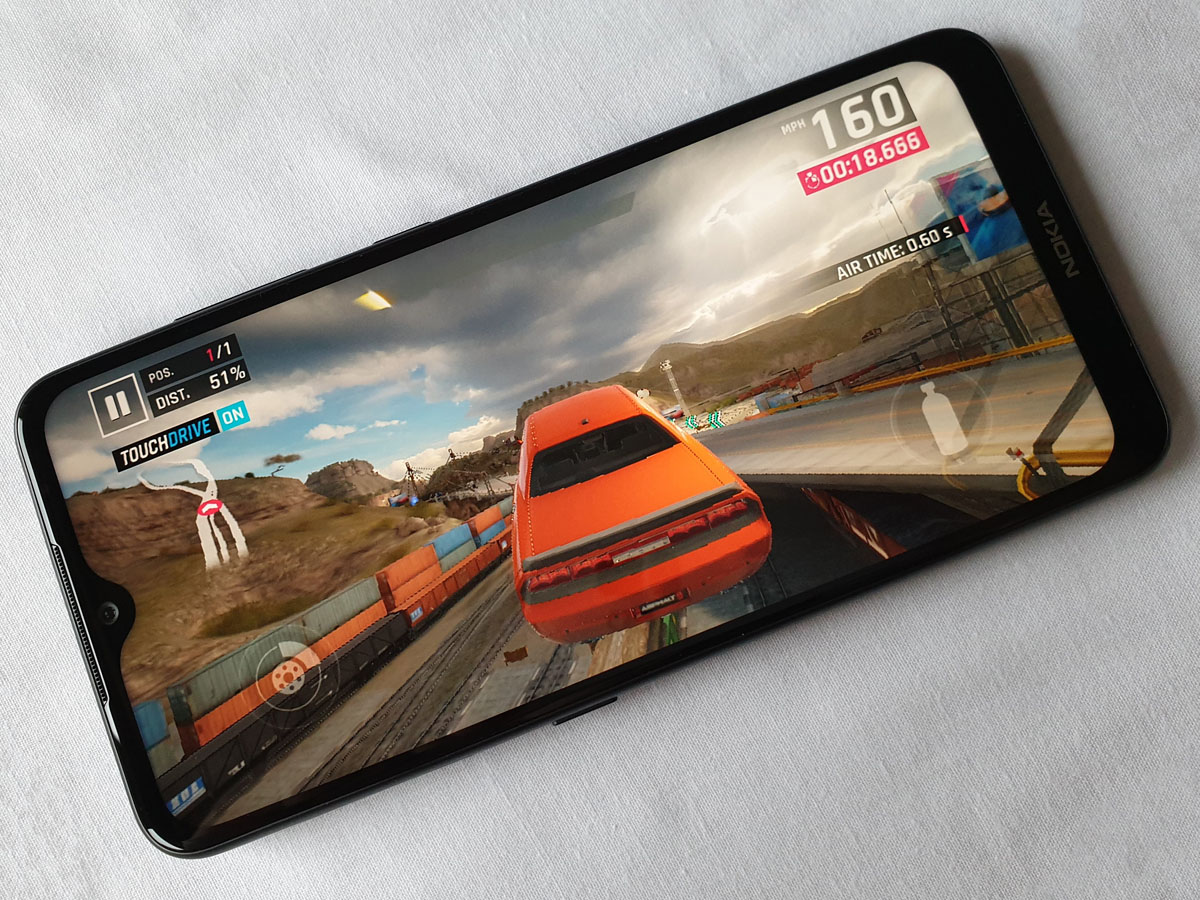 Don't expect flagship-level grunt from a phone costing a quarter of the price and you'll get on fine with the Nokia 7.2.
The Qualcomm 600 CPU and 4GB of RAM inside is more than enough for the kinds of apps you'll spend most of your time using. Swap YouTube and Twitter for something more demanding, though, and you'll hit the limitations of the budget chipset.
Load times are that little bit longer here than they might be on a mid-range phone, and apps will need to reload if you try much multitasking.
It's not enough to make the phone feel underpowered, and the stripped-back version of Android helps keep things flowing smoothly. It'll even play the latest 3D games, albeit with detail settings slashed to maintain playable frame rates.
There's still the odd stutter here, so don't think you'll be able to crank up the quality.
OS & SOFTWARE: SIMPLE IS BEST
Now that Nokia has doubled down on Android One, you know what you're getting with the 7.2: a practically stock version of Google's OS, with only the bare minimum of baked-in apps.
The launcher, settings screen and even the one-button navigation pill are essentially identical to a Pixel phone, with Google Assistant just a swipe (or button press) away.
Only Nokia's PureDisplay screen customisations really stand out as unique, and if you don't want 'em it has no impact on how you use the phone.
No superfluous extras mean more storage is available out of the box, too. Android takes up around 10GB, leaving more than 50GB for your apps, media and games – and that's before you slap in a microSD card to add extra room, something you can't do on a Pixel phone.
BATTERY LIFE: DAYS AT A TIME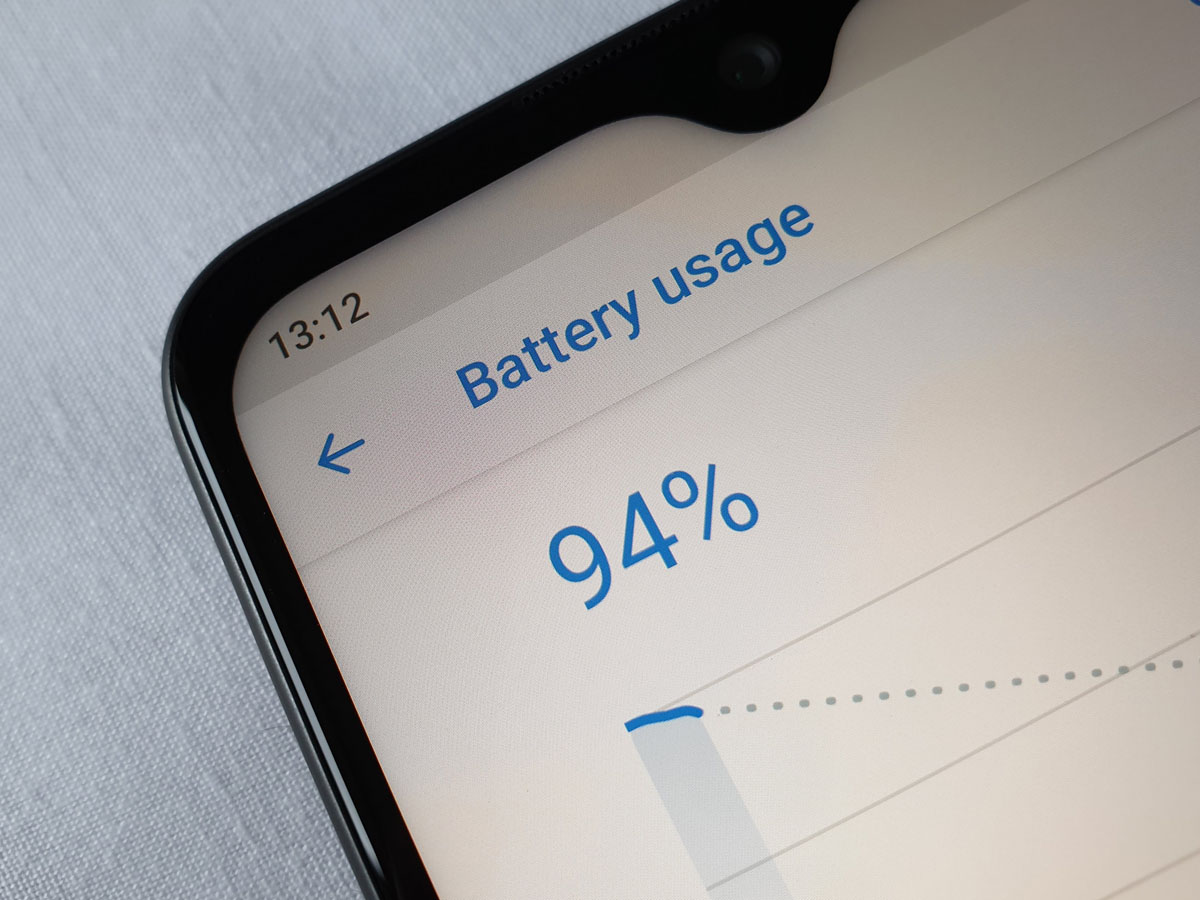 A bigger screen has helped Nokia squeeze a larger battery inside the 7.2, meaning 3500mAh to get you through the day rather than the 3000mAh found in last year's Nokia 7.1. And get it through the day it does, managing to last from breakfast to bedtime without much stress. That's with plenty of music streaming, some YouTube videos, social scrolling and a handful of photo sessions, so you shouldn't feel the need to cut back just to make it to the end of the evening.
Video playback is the Nokia's biggest enemy, particularly if you insist on HDR content and the boosted brightness it requires, but you'd need to be watching full-length films to drain it in a single session.
There's no wireless charging for cable-free top-ups, and isn't super-quick when you do plug in, either. Expect close to two hours to get back up to full using the bundled charger.
NOKIA 7.2 VERDICT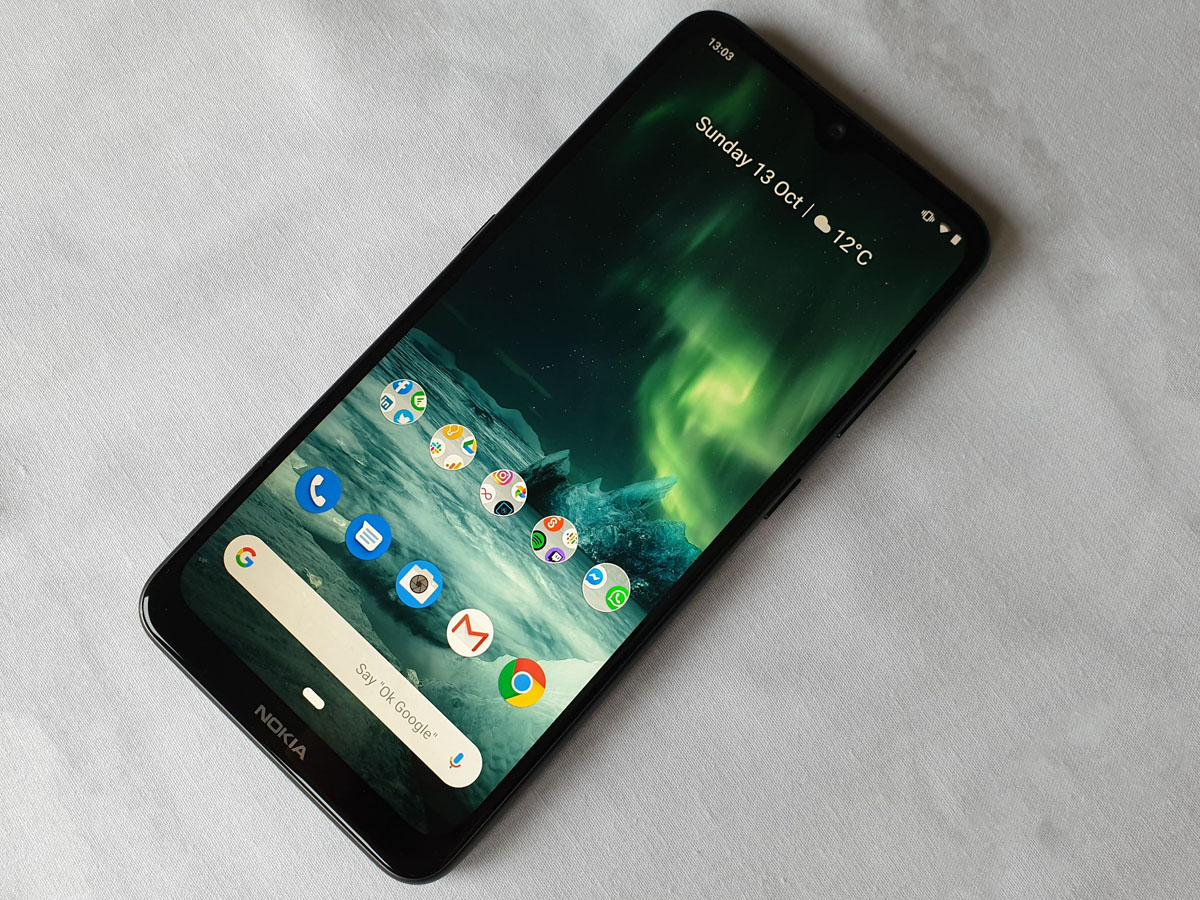 Had your fingers crossed for a cut-price Pixel 3a alternative? The Nokia 7.2 gets tantalisingly close. It looks the part, runs a clean version of Android (with the latest version set to follow swiftly) and has a battery that should last all day.
The camera can't match Google's algorithmic image quality, and performance is only OK, but at £250 here in the UK, the bargain price makes up for it.
Motorola's Moto G7 is even cheaper still, but Nokia has a slightly better track record when it come to rolling out updates.
If getting the freshest version of Android is important to you, good luck finding more phone for less cash.
Tempted? Get yours for just £11 a month
We just featured the Nokia 7.2 in our list of best contract deals for under £20!