iPad Pro (2021) review
Apple's flagship tablet is now even more of a powerhouse with an M1 chip and mini-LED display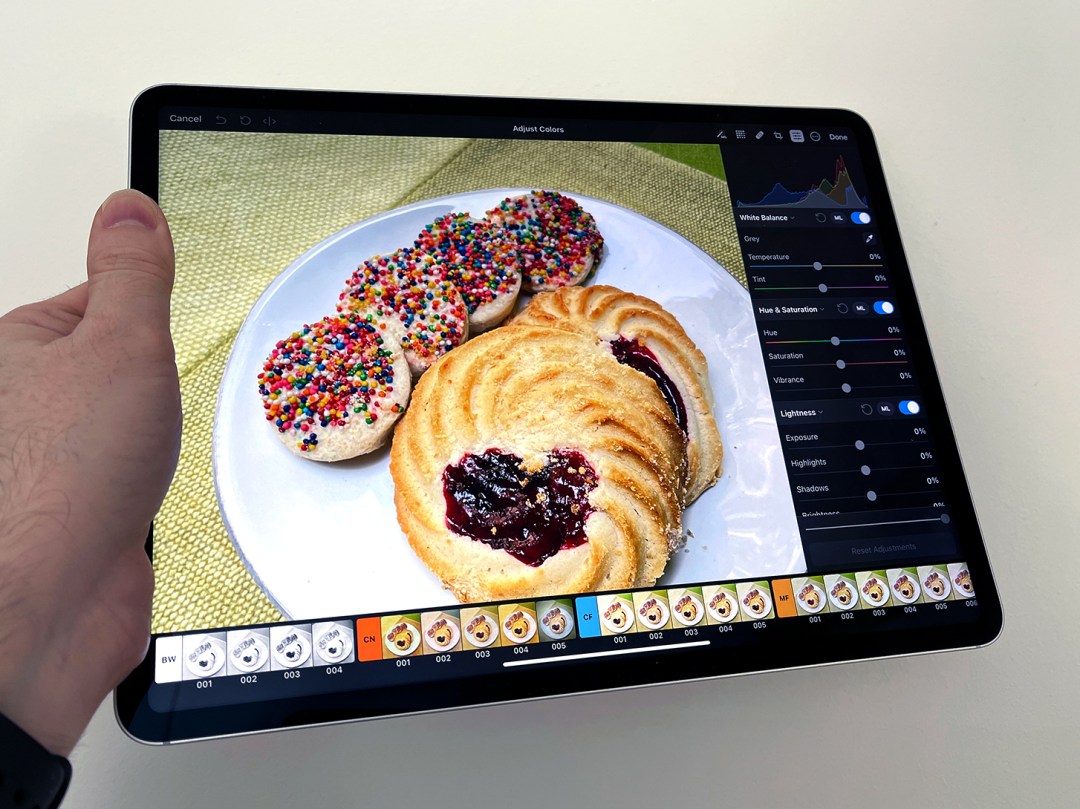 The 2018 iPad Pro made good on Apple's promise of an all-screen device that 'becomes' whatever app is running. 2020's model improved things further, with a better camera set-up, LiDAR and the Magic Keyboard. This year's update looks identical, but is a bigger change than you first realise.
From a pure design perspective, it remains a premium and sleek – if slightly weighty – slate that's comfortable in the hand. But what we're interested in is new things it brings to the table that might tempt existing iPad Pro users to upgrade.
Display: colour us impressed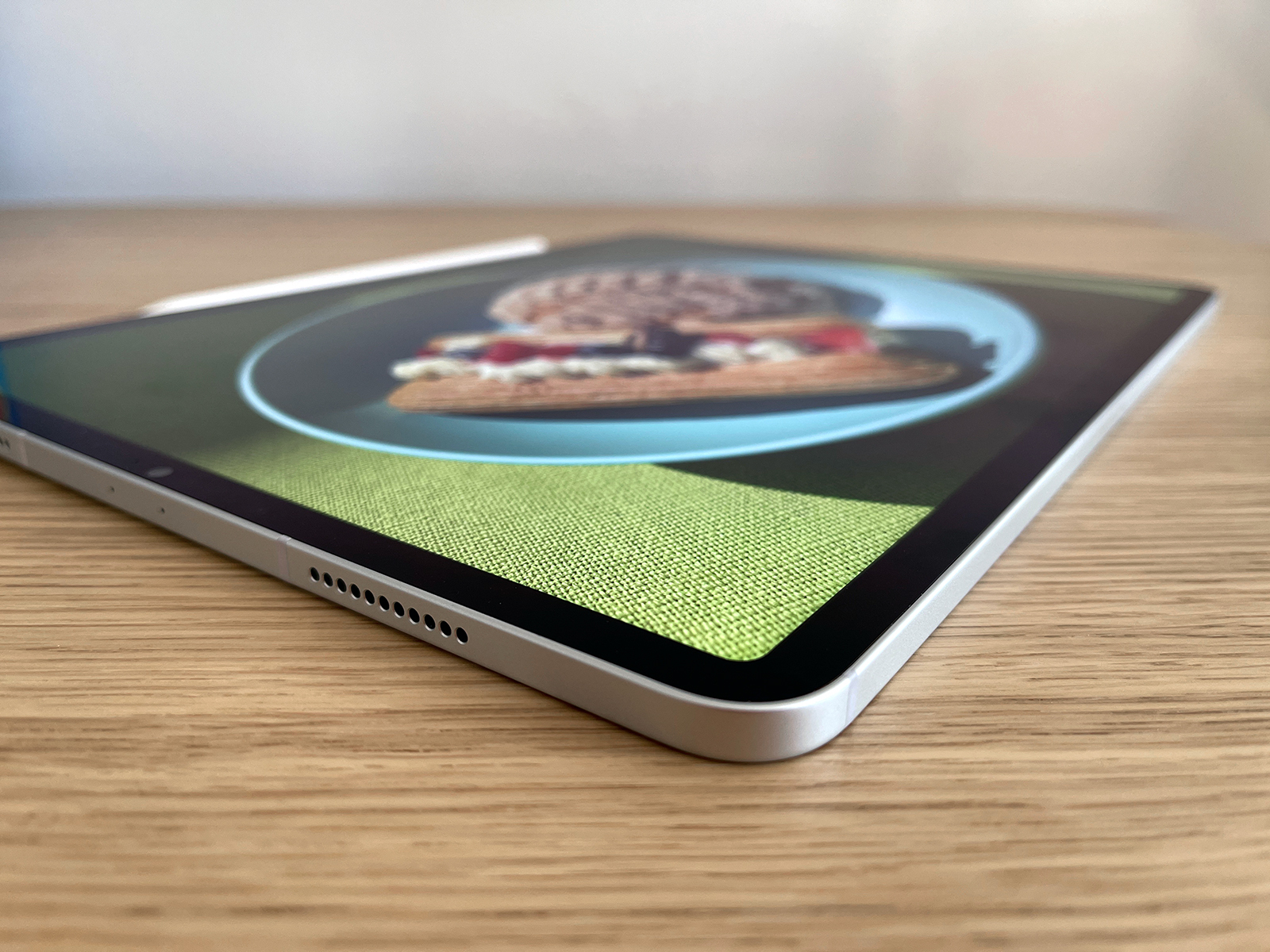 Reel off a specs list and the 12.9in display echos previous models: 2732×2048px at 264ppi. ProMotion (120Hz), wide colour (P3) and True Tone. Anti-reflective. Fire it up, though, and it's something else. Everything looks richer than on the previous iPad Pros: deeper blacks; intense highlights; more vibrant colour.
This is down to the new mini-LED set-up, which utilises over 10,000 of the things (versus 72 LEDs in last year's model). You get 1000 nits full-screen brightness – peaking to 1600 nits to bring out highlights. It'll ruin you for other iPad displays – especially when digging into HDR content. The catch: the 11in iPad Pro doesn't get this upgrade. (But then it does get a 20-quid price cut; the 12.9in model is up £30. Well, at least until you get to the 1TB+ models, which have had a price hike, presumably due to extra RAM.)
Performance: blazing up the M1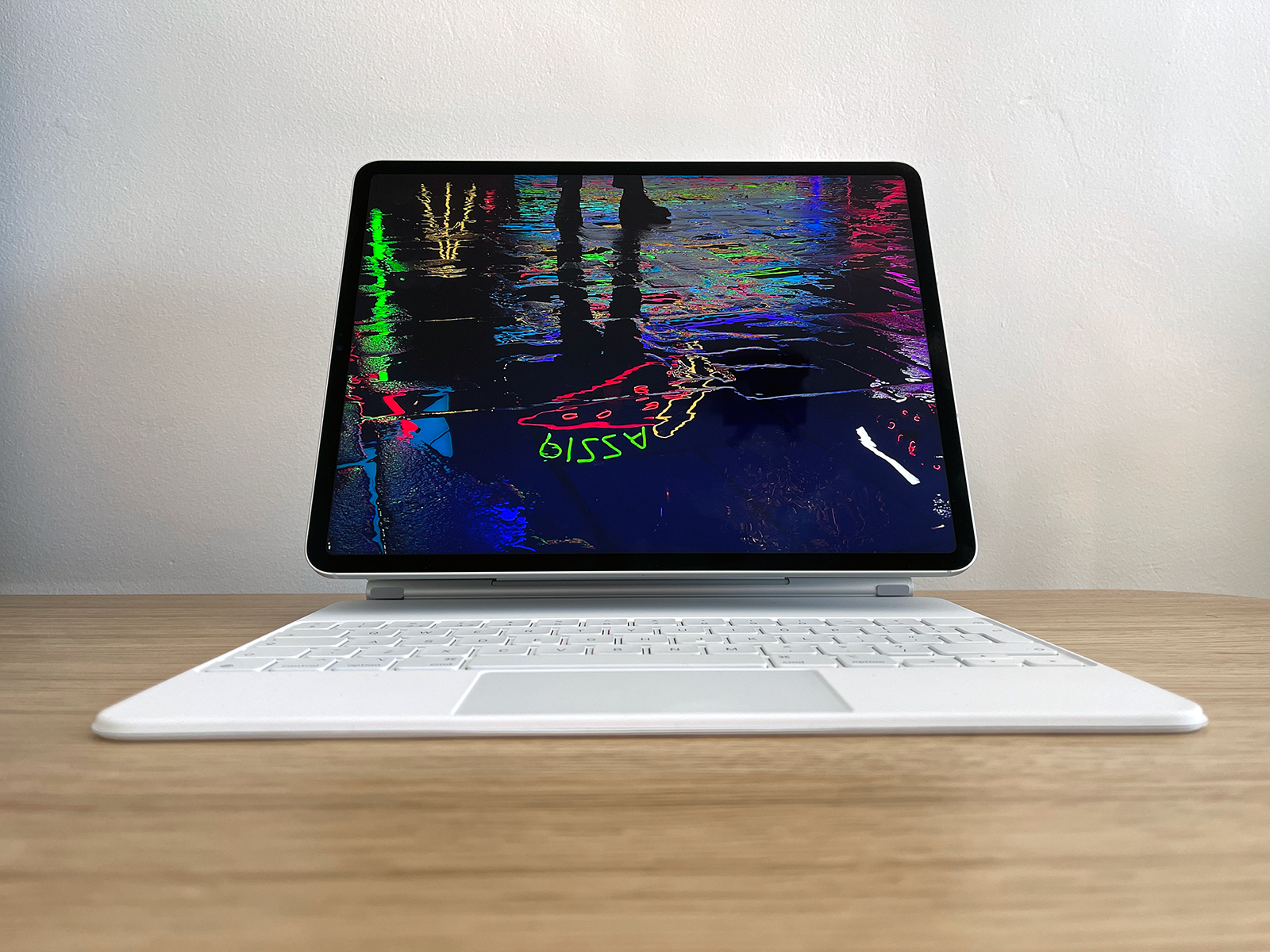 We never felt constrained by any iPad Pro. Stuffing an M1 inside smacks of overkill, so why bother? Ambition and headroom. Pro users never tire of more oomph. Apps that demand power will excel on this hardware, such as when switching between multiple 4K video feeds in LumaFusion to quickly put together an edit, or tracking tennis games in SwingVision.
During testing, the iPad deftly dealt with everything we threw at it: video edits; software sequencers; complex image edits; console-grade games. When we could mimic Mac benchmarks and tests, performance was similar to the M1 MacBook Pro and 8-core iMac. In some cases, software pushed the iPad ahead, such as with Pixelmator Photo's speedy ML enhance. In short: it's impressive.
Cameras: right on track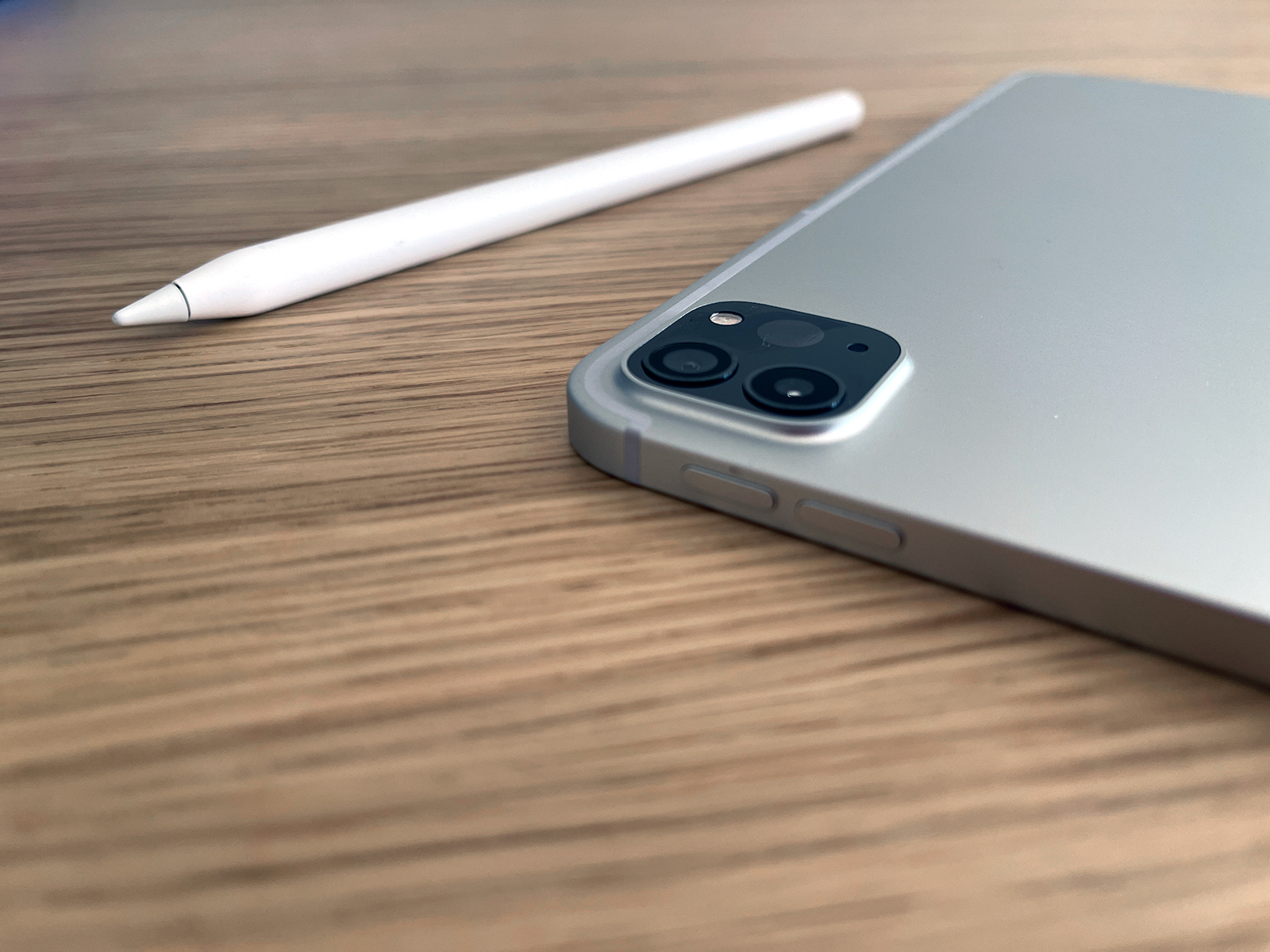 On the iPad Pro's rear, the two-camera/LiDAR set-up remains intact. Interestingly, developers like Lux are now treating it seriously. But this year's iPad Pro is all about the TrueDepth camera, which is now a 12MP Ultra Wide with a 122-degree field of view.
When on video calls, a tracking system called Center Stage comes into play, keeping you in frame. It's odd at first, watching smooth, regular adjustments on-screen while the iPad remains motionless. But it works – and Center Stage is intelligent enough to adjust for when additional people arrive and stay in frame, ignoring those who quickly move through it.
Two minor negatives: the system doesn't (yet) appear to work when recording footage, and it might trigger people with vestibular disorders/motion sickness. However, the feature can be disabled in Settings on a per-app basis.
Connectivity: a bolt from the blue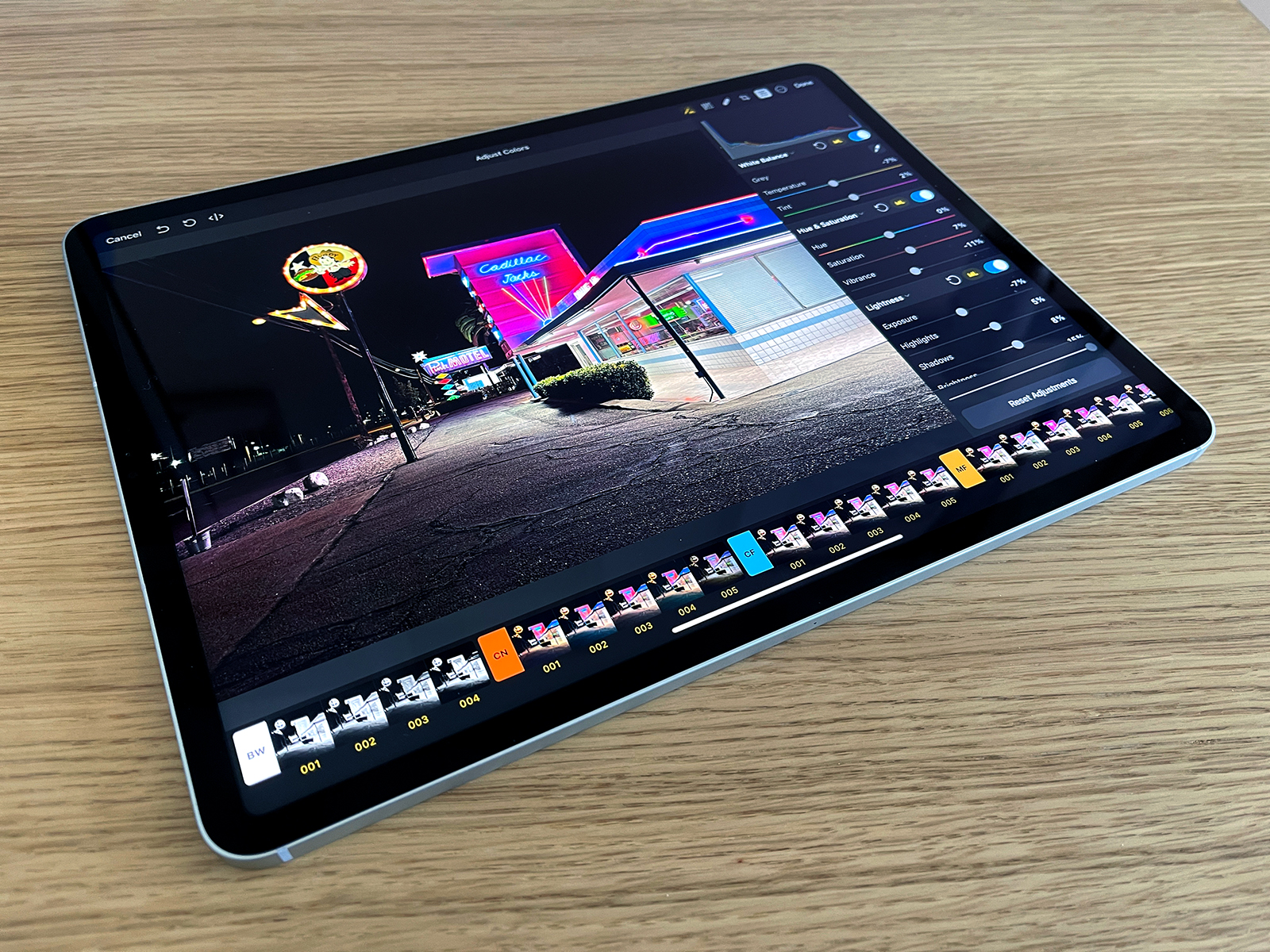 Apple's penchant for minimalism means the iPad Pro sticks with the one port, but the USB-C connector now supports Thunderbolt and USB 4. This makes for fast connectivity – plug in an external drive and you can move high-res footage and snaps to your iPad at blazing speeds.
In theory, Thunderbolt unlocks support for larger external displays too – up to Apple's own 6K Pro Display XDR. In practice, most apps only mirror the iPad's display, leaving black bars left and right. This feels increasingly absurd, like Apple's hobbling its flagship tablet to nudge people towards also buying a Mac. Now the iPad Pro's equipped with Thunderbolt, there's no excuse to omit full widescreen external display support. Perhaps we'll finally get that in iPadOS 15 at WWDC 2021.
Software: it's not you, it's OS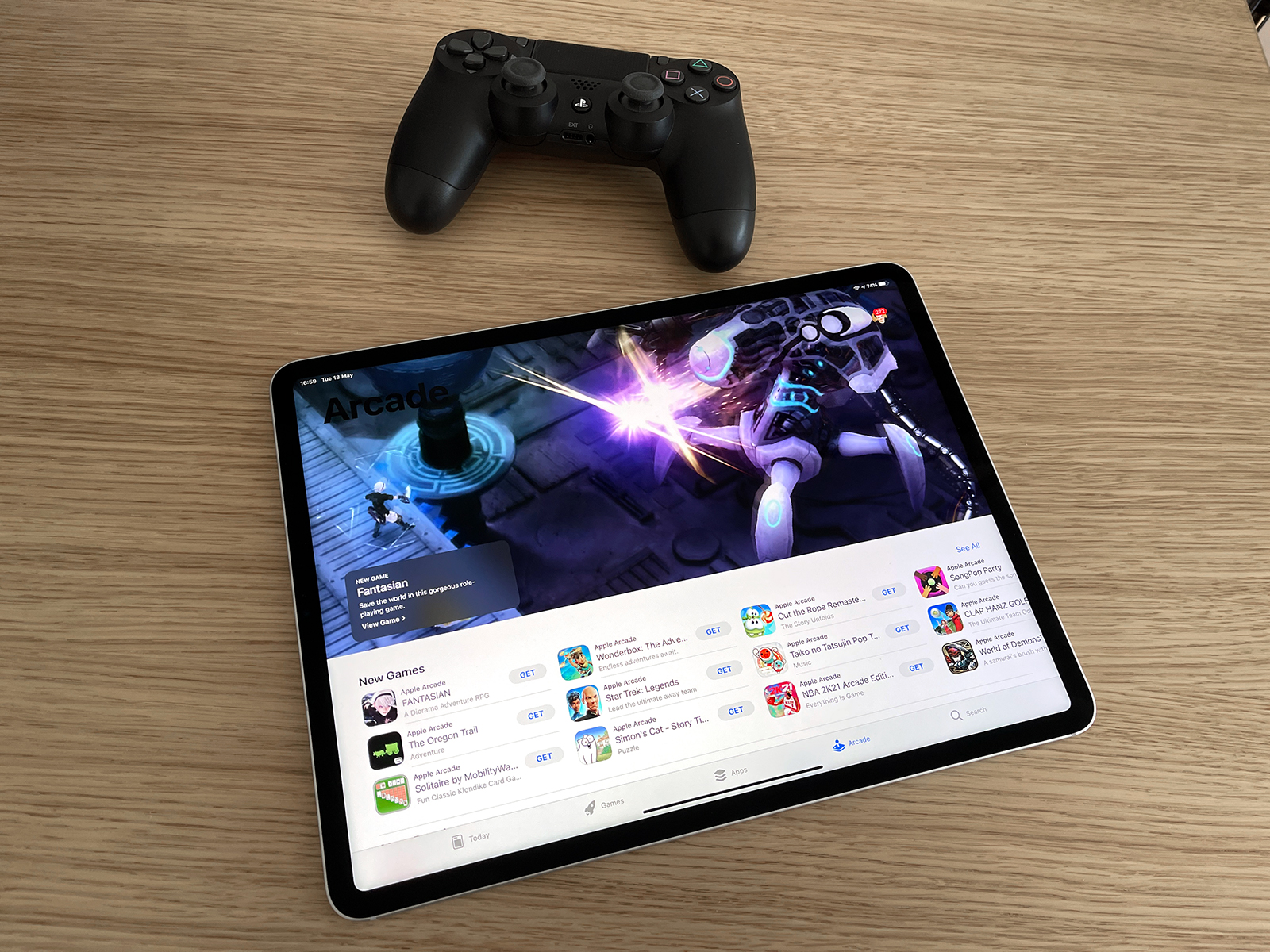 The "you can't do real work on an iPad" brigade is having to fall back on increasingly niche concerns to 'win' that argument. The platform remains poor for coding, but other high-end tasks are supported by superb pro-grade apps, including video editing, music production, photographic and illustration work, creative writing, and boring office stuff. For games and entertainment, the iPad is strong too.
The device's modularity ensures you can quickly switch between using the tablet as-is, sketching with an Apple Pencil, typing using an Apple Magic Keyboard or Brydge 12.9 MAX+ with its gigantic trackpad. The iPad Pro being a great tablet and a great sketching tool and a pretty great laptop makes it very versatile. Where things fall short is iPadOS itself. It lags behind iOS in key areas (widgets; App Library) and macOS in others (Files being like a Fisher-Price Finder; external display support). Apple must up its game at WWDC 2021, or it alone will be responsible for holding its tablet back in these areas.
Random observations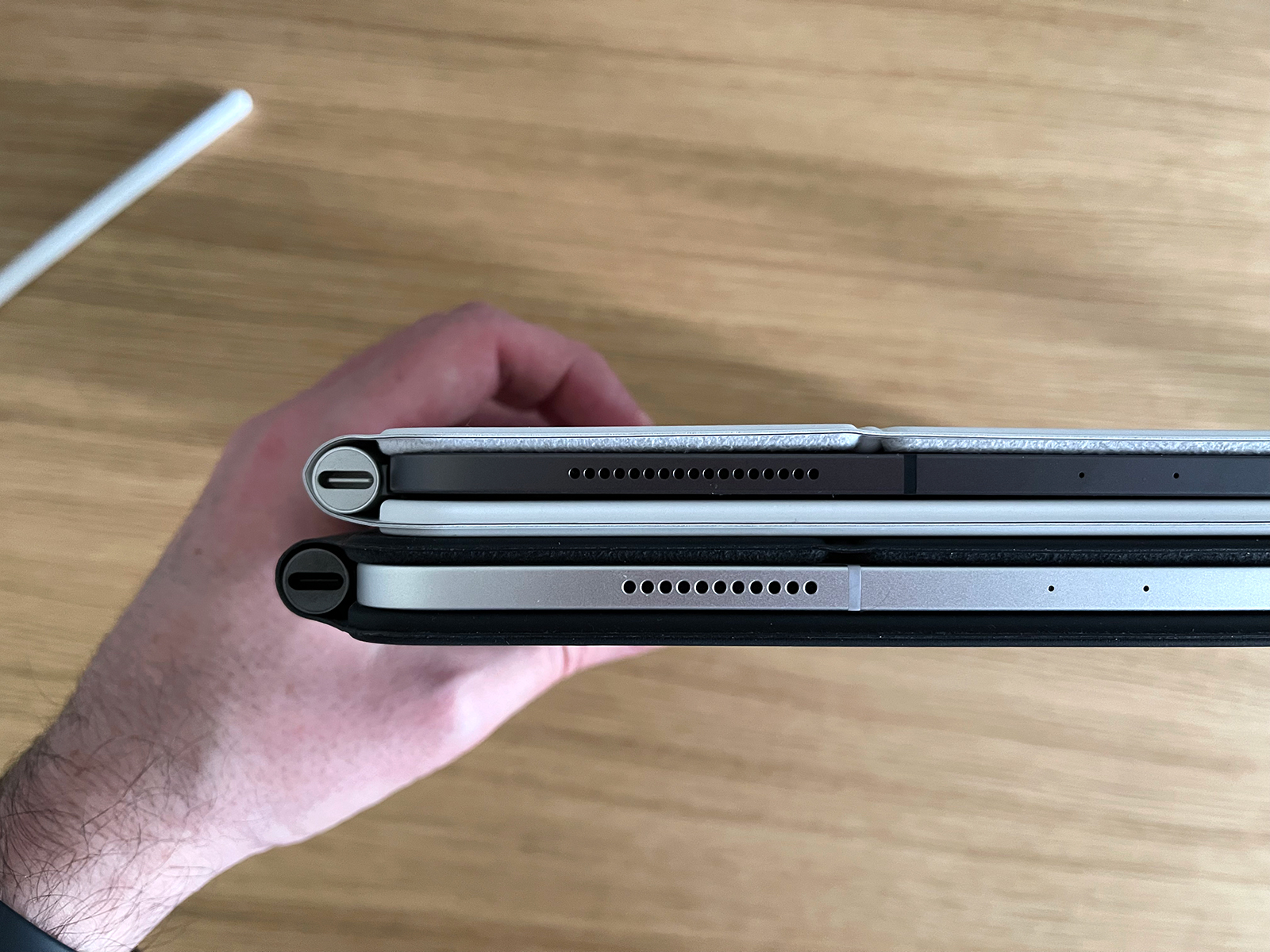 Apple doesn't recommend using this iPad with last year's Magic Keyboard, but we found it fits fine.
A new Magic keyboard with last year's iPad Pro is less snug when shut, because last year's iPad was a smidgeon thinner.
The new white Magic Keyboard looks great and is easy on the eye in use. Our concern is how the colour will weather.
Cellular models now support 5G, providing for ludicrously fast download speeds if you're in the right spot.
The 1TB/2TB models have 16GB of RAM. The others have 8GB. Be mindful of this if you need extra headroom for pro workflows.
The Home indicator remains horribly intrusive and desperately needs an off switch.
The four-speaker system sounds identical to last year's model, which is far better than what you get on any other iPad.
Apple reckons you'll get up to 10 hours of battery life with light use. That'll be cut back with demanding apps/games, a lot of 5G, or if you have the audacity to use Zoom.
Verdict: iPad Pro 12.9in (2021)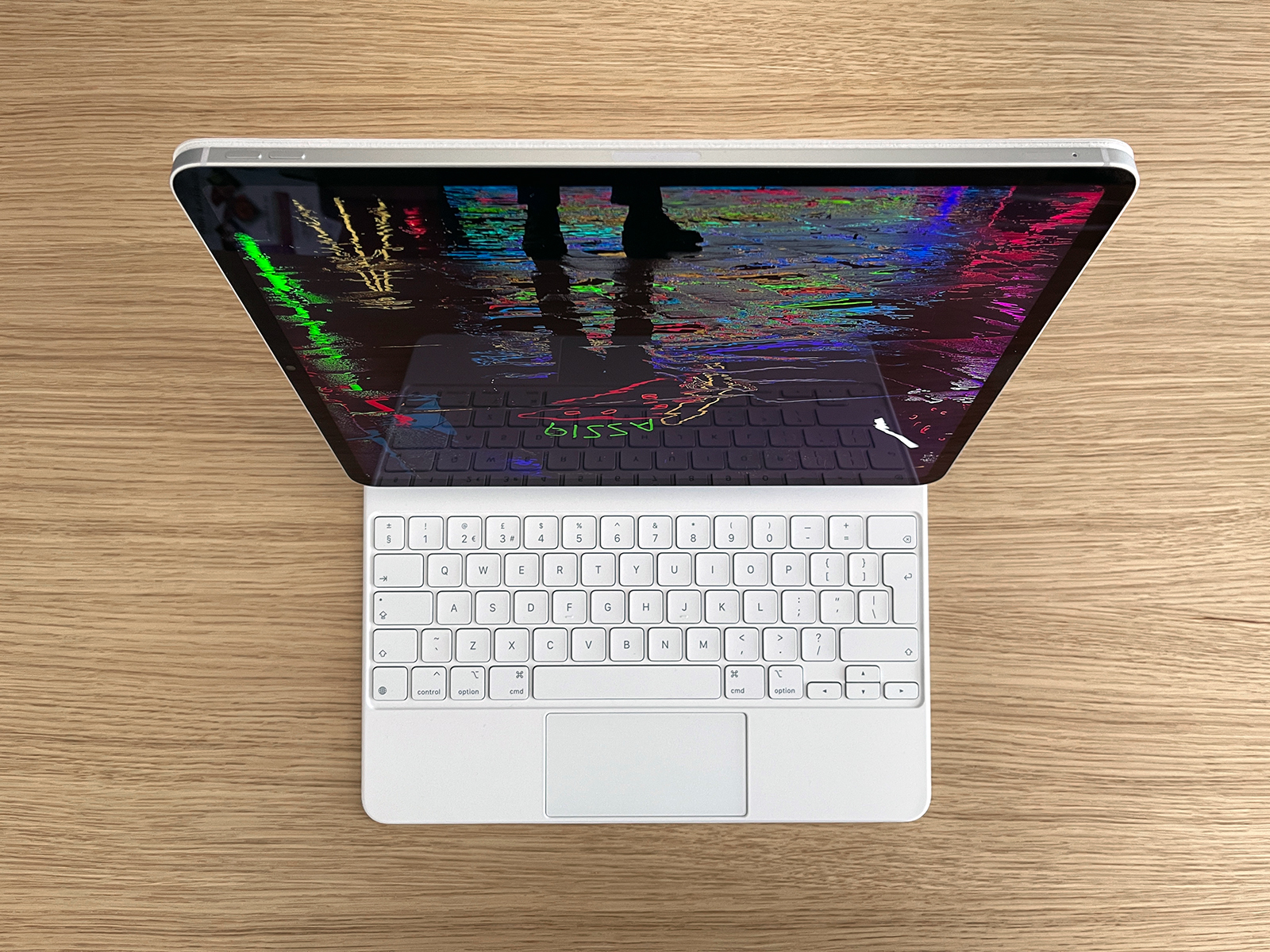 On the surface, this update recalls last year's MacBooks and Mac mini, with Apple updating the innards but not the design. Then again, what more can you do with a featureless rounded rectangle?
But what Apple has updated is meaningful – more so than in 2020. The new display is wonderful. The M1 is powerful – and doesn't appear to compromise battery life. Center Stage is fun and useful. Only Apple itself holds things back on the OS front, with shortcomings we hope will be addressed at WWDC 2021
For newcomers wanting the very best tablet – one that marries immediacy, performance and versatility – we've no hesitation in recommending this iPad. If you've a pre-2018 iPad Pro, now's the time to upgrade. If you've last year's model, hang on for another year, unless you've money to burn, live at the bleeding edge, or hanker after that revamped display. Best avoid looking at the last of those, though, otherwise you will want one.
Tech specs
| | |
| --- | --- |
| Screen | Liquid Retina XDR 12.9in 2732×2048 mini-LCD with ProMotion, P3 and True Tone |
| CPU | Apple M1 |
| RAM | 16GB (8GB on 128GB/256GB/512GB) |
| Storage | 128GB/256GB/512GB/1TB/2TB |
| Camera | 12MP wide, ƒ/1.8 + 10MP ultra wide, ƒ/2.4 with quad-LED flash/7MP / 12MP ultra wide, ƒ/2.4 TrueDepth |
| Operating system | Apple iPadOS 14.5.1 |
| Battery | Up to 10 hours web/music/video on Wi-Fi |
| Dimensions/weight | 280.6×214.9×6.4mm/685g (862g for Wi-Fi) |
Stuff Says…
The best tablet around, bar none. You pay for the privilege – but will love what you get.
Good Stuff
Powerful, fluid and responsive
Eye-poppingly great display
Center Stage is fun and useful
Unrivalled app and accessories ecosystem
Bad Stuff
Weak external display support
iPadOS shortcomings starting to grate
Can rapidly get expensive
12.9in model a touch unwieldy