HTC U23 Pro review: blast from the past
Takes us on a trip down memory lane, but fails to recapture HTC's glory days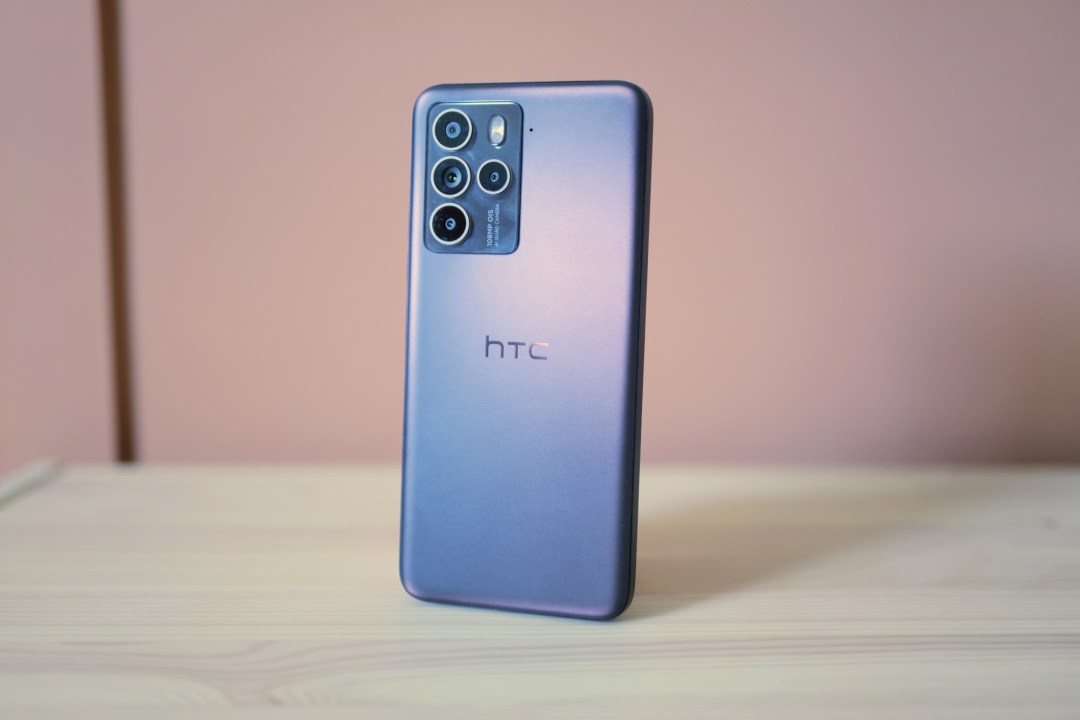 Stuff Verdict
The U23 Pro gets a lot of things right on paper, with an impressive 120Hz display, high spec, and stock software. But the competition at this price point is strong, and there are better options out th
Pros
Lots of power and spec
Large, 120Hz display
Reverse charging
Cons
Poor camera effort
Rivals offer a better experience for the same (or less) money
Despite its 'Pro' moniker, the HTC U23 Pro is a solid mid-range phone -which in some respects is a little disappointing. It wasn't too long ago that HTC was renowned for making some of the best smartphones around, setting the bar for build quality, speakers and cameras.
The firm seems to be more focused on VR headsets these days, but the brand has at least returned to producing reliable (if a little boring) Android smartphones. The HTC U23 Pro is the most recent, and on paper this $499/£500 mid-ranger looks like a flagship beater. You get a large battery, 108MP camera, wireless charging, and a 120Hz refresh rate display. Is that enough to make HTC's latest smartphone a solid contender for your pocket?
Design & build: simply understated
Far from the flashy, premium aluminium designs of past HTC smartphones, the U23 Pro looks relatively understated. Its large, flat, plastic design belies its cost-cutting nature. That's not to say this phone feels cheap; the case feels like it could withstand a fall from a desk and the plastic has a soft, satin texture to it.
You can pick the U23 Pro up in Coffee Black or Snow White. The black model that we tested has a subtle brown hue to it, which looks elegant and luxurious, in our eyes.
The phone's edge is furnished with a USB-C port, speaker and SIM tray at the base, a power button/fingerprint scanner combo and a volume rocker on the right side. On the top of the U23 Pro is a headphone jack – a welcome inclusion for fans of wired headphones.
The phone feels easy to hold thanks to its flat frame, however, it's on the chunky side at 8.9mm thick. It's also relatively heavy, weighing in at 205g. The Motorola Edge 40, for comparison, is 7.6mm thick and weighs 167g.
Like many smartphone brands, HTC has opted to slim down the packaging. That means you don't get a charger in the box – just a cable, phone and instruction manual.
Screen & sound: highly refreshing
The top and bottom bezels are slightly larger than the slim (though not invisible) side ones, but that doesn't take away from the HTC U23 Pro's attention-grabbing 6.7in display. Neither does the subtle punch-hole at the top for the front-facing camera.
OLED display tech means you get endless, inky blacks and popping colours synonymous with this kind of panel. Three colour modes (Natural, Boosted, and Adaptive) provide some fine-tuning. We kept it on Natural most of the time, preferring a more muted, unstated display.
The U23 Pro gets decently bright in most situations and can easily be read on a sunny day, even if it falls far behind most top-end smartphones. The 2400×1080 resolution is also pretty typical of similarly-priced rivals.
A 120Hz refresh rate gives HTC a lead over the Google Pixel 7a, which maxes out at 90Hz, but there a few issues with this. Firstly there's no adaptive refresh mode to balance smoothness with power consumption – just static 60Hz, 90Hz and 120Hz options. Some games we tested wouldn't even use 120Hz, falling back to 90 or even 60Hz, which will be disappointing for dedicated gamers.
Ultimately though, watching movies and scrolling through Instagram is still a pleasure on the HTC U23 Pro's display.
Cameras: slightly over-exposed
On paper, the HTC U23 Pro's camera setup sounds pretty impressive. You get a high-resolution 108MP, f/1.7 main snapper, flanked by an 8MP ultrawide cam, 5MP macro cam, and 2MP depth sensor. HTC has gone after quantity rather than quality, however, as none will knock your socks off.
Shots from the main camera in good lighting are fine, with natural colours and an okay level of detail. There's a decent amount of contrast, although poor dynamic range can often lead to images looking very washed out. Fine details like brickwork and foliage often look muddled and lost, though. The 108MP sensor uses pixel-binning to produce 12MP shots by default, but don't expect the high-resolution setting to produce billboard-ready snaps – the lack of detail still present, only now your file sizes are also huge.
In low light, things go from bad to worse, images are often blurred from movement and the shadows are crushed and grainy.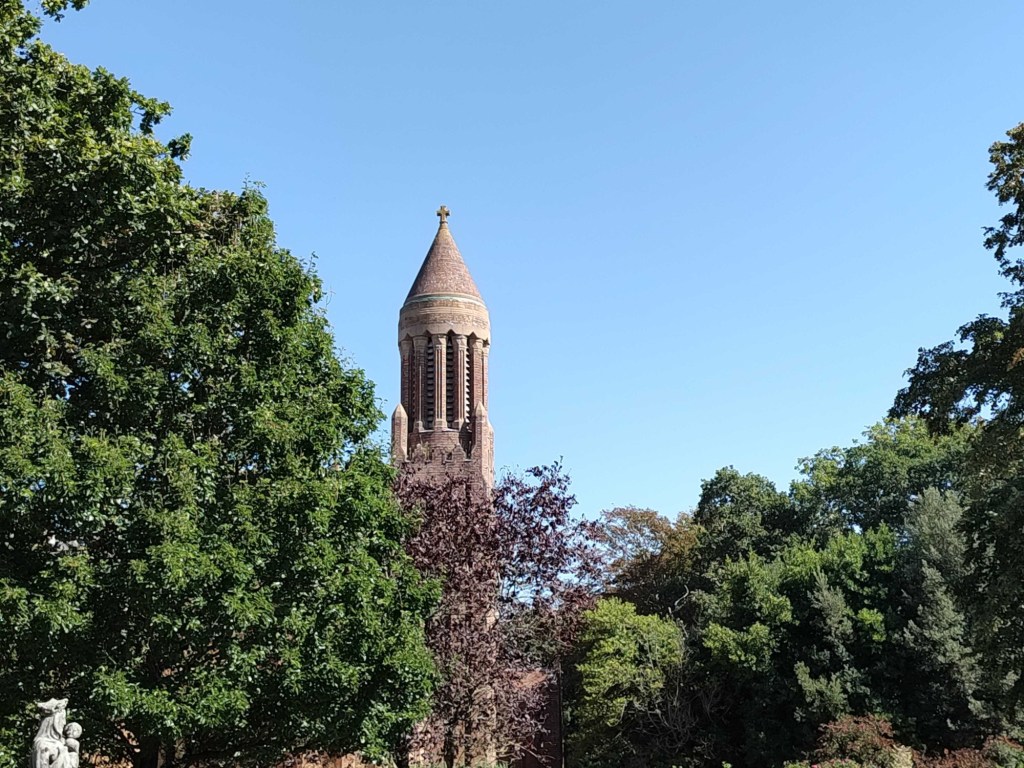 There's no dedicated telephoto lens on the U23 Pro, instead, you get a crop of the main 108MP sensor. That means all of the issues around detail and dynamic range are still present.
The U23 Pro's 8MP ultra-wide camera is a nice addition in theory, but the reality is that it's even worse than the main camera. Images are soft, overexposed, and there's a weird reddish tint to the highlights.
The 5MP macro camera actually does a decent job at taking images. Macro shots are detailed with accurate colours, but, unfortunately, you probably won't be using this camera too often unless you're really into small things.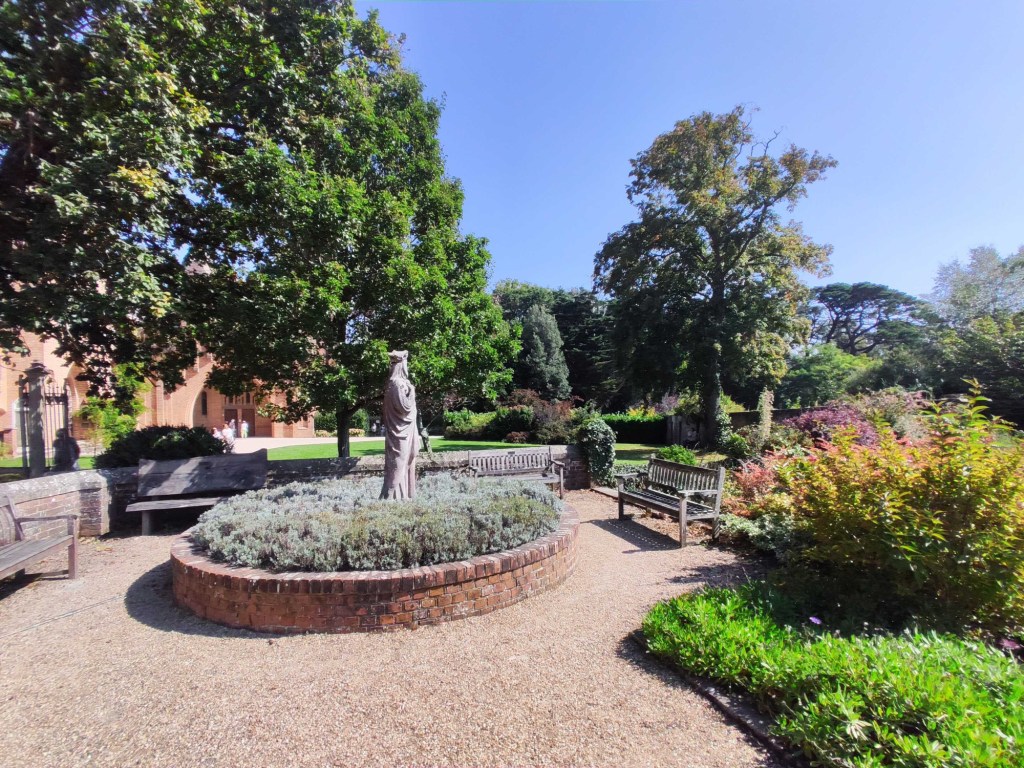 The 8MP front-facing camera takes flattering photos with decent colours. It's acceptable, but, just like the rear-facing camera, but won't blow your socks off. Ultimately, if you want a mid-range smartphone that can take great pictures, you'll be better off with a Google Pixel 7 or Pixel 7a.
The U23 Pro is at least capable of recording 4K video. You get a really good level of detail in the video, although colours tend to be a little washed out and the dynamic range could be better.
One final thing we'll say about the camera is that, while the app is logically laid out and quick to use, we experienced several instances where we'd take pictures but the camera app wouldn't save them (despite acting like it did). Hopefully, this can be fixed with a software update.
Performance & Software: portable powerhouse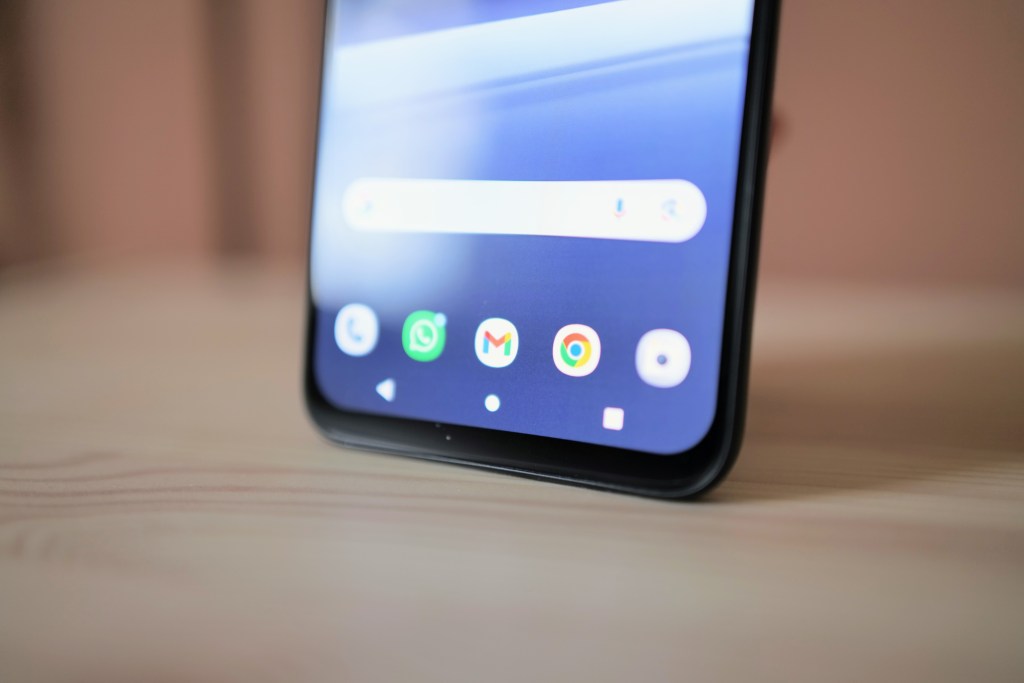 The HTC U23 Pro runs Android 13 and is as close to stock Android as you can get (outside of a Google Pixel phone, that is). Everything, from icons to menus, has seemingly not been touched by HTC, which is a very good thing in our eyes. There are a few weird decisions, such as enabling (now retro) navigation buttons by default rather than gestures, and the inclusion of some annoying HTC Vive apps (including a crypto wallet), but these can be changed/deleted where necessary.
HTC's software runs quickly and smoothly thanks to the Snapdragon 7 Gen 1 chipset. There's plenty of power on tap and it's paired with 256GB storage and either 8GB or 12GB RAM so we rarely experienced issues with performance. That 256GB of storage is expandable too, which is a rare inclusion these days.
Games play smoothly on the HTC U23, which is unsurprising given the Geekbench 6 score of 933 single-core and 2351 multi-core. Now, that's not quite as good as the likes of the Pixel 7a, but it beats the likes of similarly-priced Honor 90 and Motorola Edge 40.
With a 4600mAh battery and Qualcomm's reasonably efficient Snapdragon 7 Gen 1, we got a comfortable day out of the HTC U23 Pro.
As mentioned previously, the HTC isn't shipped with a charger and the brand isn't overly clear on what charging protocols the phone supports. After trying several charging brinks I have lying around the house, I found that wired speeds cap out at 30W. That means when matched with a compatible charger, 15 minutes gives you 33 per cent charge, half an hour fills the phone up by around 60 per cent, and it takes around 80 minutes to charge up fully.
The U23 Pro does have 15W wireless charging on board and 5W reverse wireless charging, which is usually a feature reserved for more premium phones.
HTC U23 Pro verdict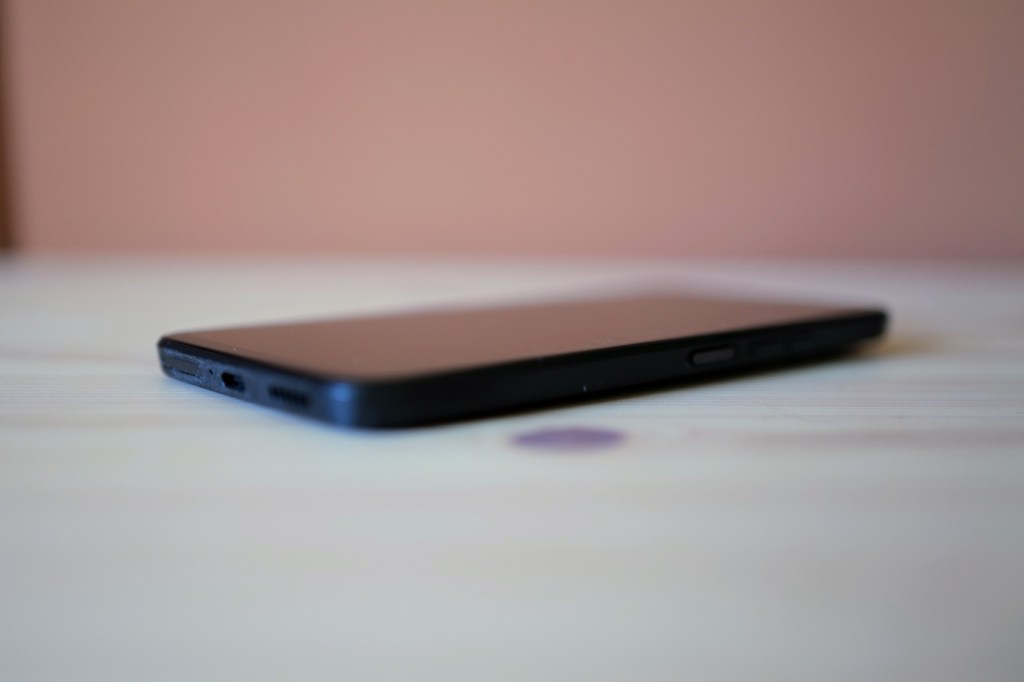 The HTC U23 Pro is a very competent mid-range smartphone. It gets a lot of things right, from the large, high-refresh rate display, to the stock software and high level of performance. But this smartphone is far from perfect, we think the design could be a little more exciting, and crucially, the camera needs to be much better.
With that in mind, we don't think the HTC U23 Pro is a bad option per se, you could buy it and be very happy with it, but there is an awful lot of competition at this price range (around $500/£500). For example, the same money will get you a Samsung Galaxy A54 or Google Pixel 7a, which are much more rounded smartphone experiences.
Stuff Says…
The U23 Pro gets a lot of things right on paper, with an impressive 120Hz display, high spec, and stock software. But the competition at this price point is strong, and there are better options out there.
Pros
Lots of power and spec
Large, 120Hz display
Reverse charging
Cons
Poor camera effort
Rivals offer a better experience for the same (or less) money
HTC U23 Pro technical specifications
Screen
6.7in, 1080 x 2400, OLED w/120Hz
CPU
Qualcomm Snapdragon 7 Gen 1
Memory
8/12GB RAM
Cameras
108MP, f/1.7 + 8MP, f/2.4 ultrawide + 5MP, f/2.2 macro + 2MP depth rear
32MP, f/2.5 front
Storage
256GB (expandable)
Operating system
Android 13
Battery
4600mAh w/ 30W wired, 15W wireless, 5W reverse wireless charging
Dimensions
167x77x8.9mm, 205 g