Bowers & Wilkins PX8 review: scaling new heights
Unashamedly premium headphones deliver on just about all fronts
B&W knows a thing or two about top-tier headphones. So when we heard it was working on a "no holds barred, reference level" pair, you can bet our ears started to twitch. The Bowers & Wilkins PX8 are exactly that: properly luxurious active noise cancelling cans, built using premium materials and promising stellar sound quality.
They take pride of place in the line-up above the PX7 S2 (hardly a middle-of-the-road pair of 'phones, given the full five-star score and high placing on our list of best ANC headphones) and take tech inspiration from the firm's uncompromising 700 Series loudspeakers.
Carbon dome drivers and cast aluminium are unquestionably high-end, but the design might look a little familiar. Is there more here than a luxury finish and an equally luxurious price?
Design & build: no compromise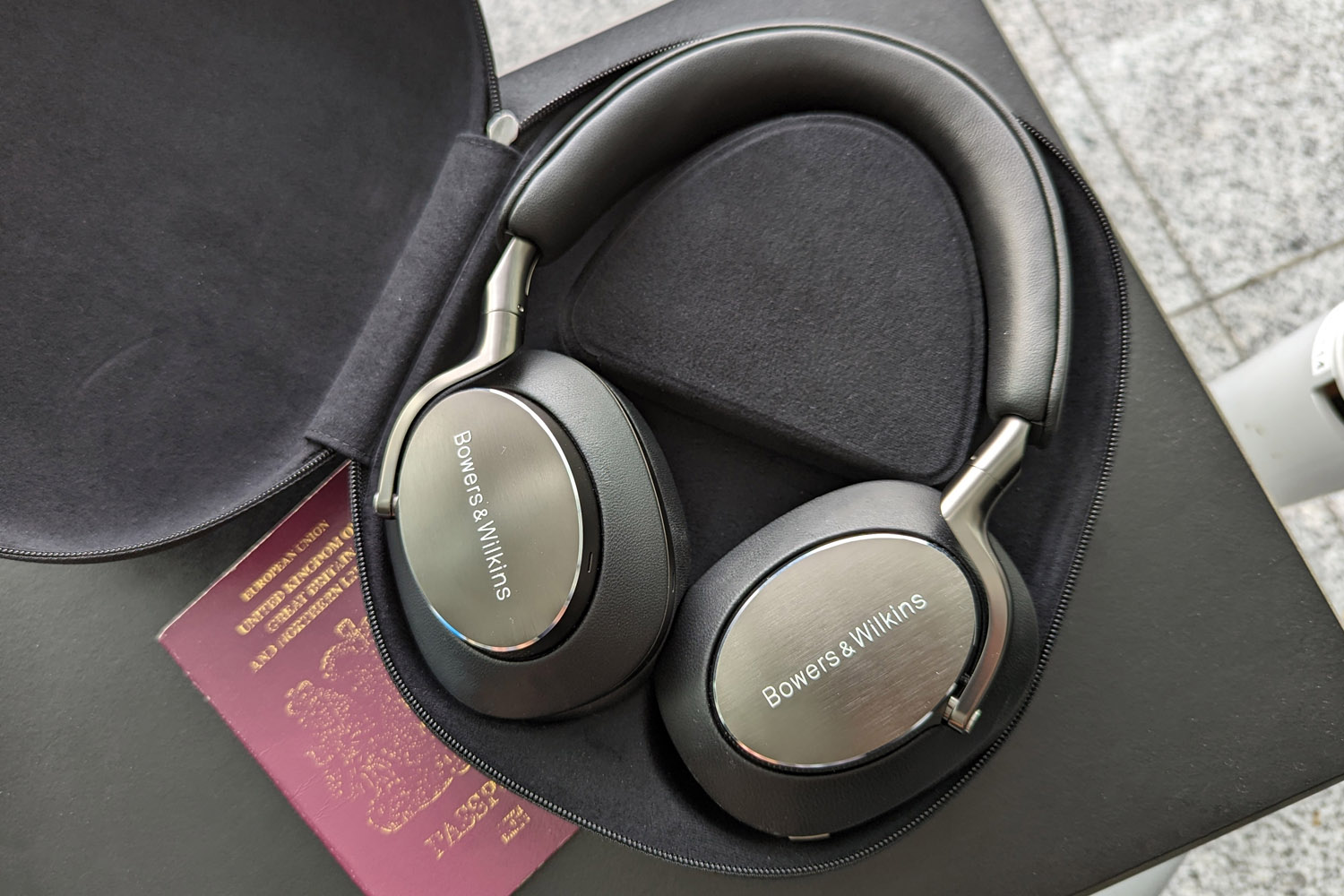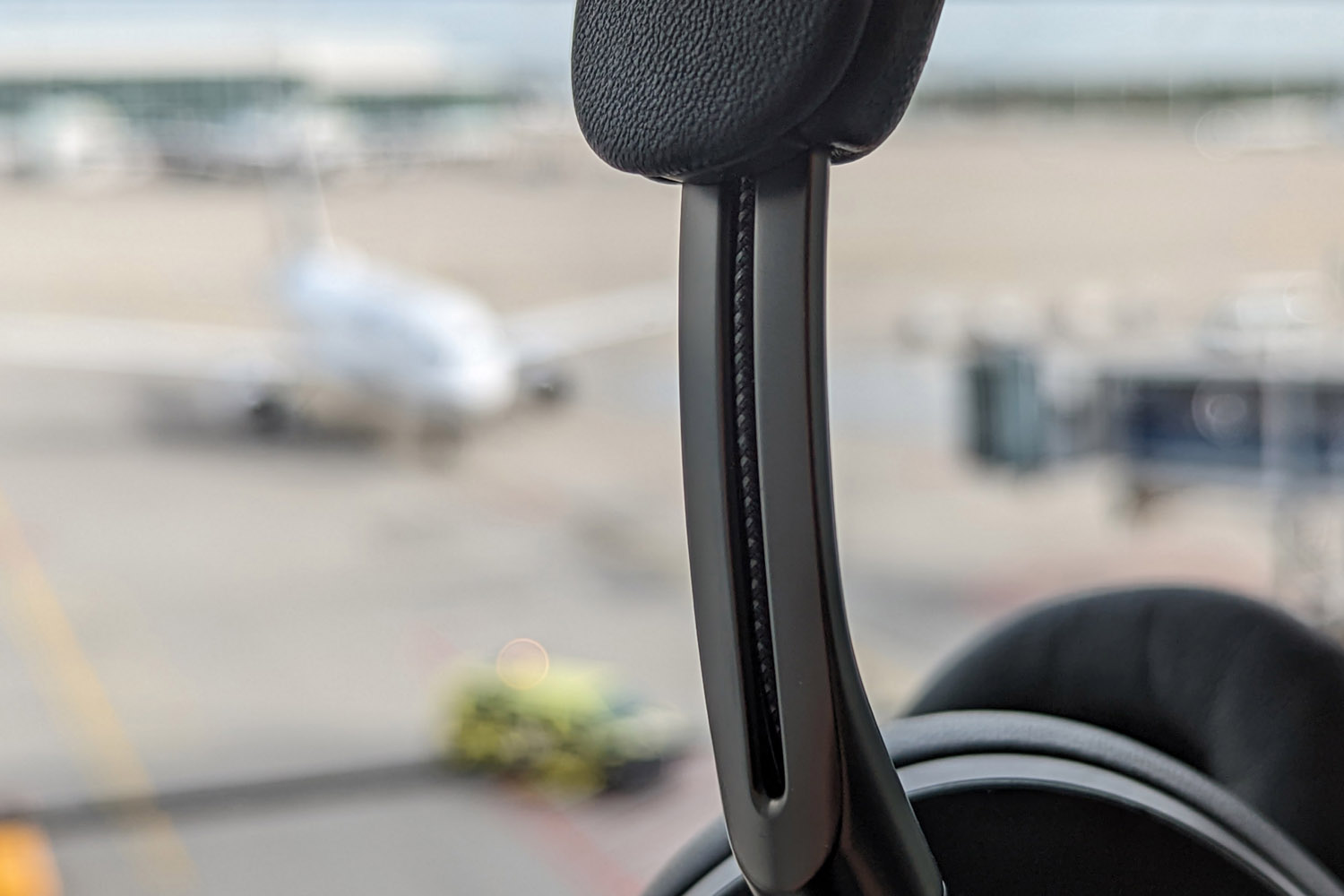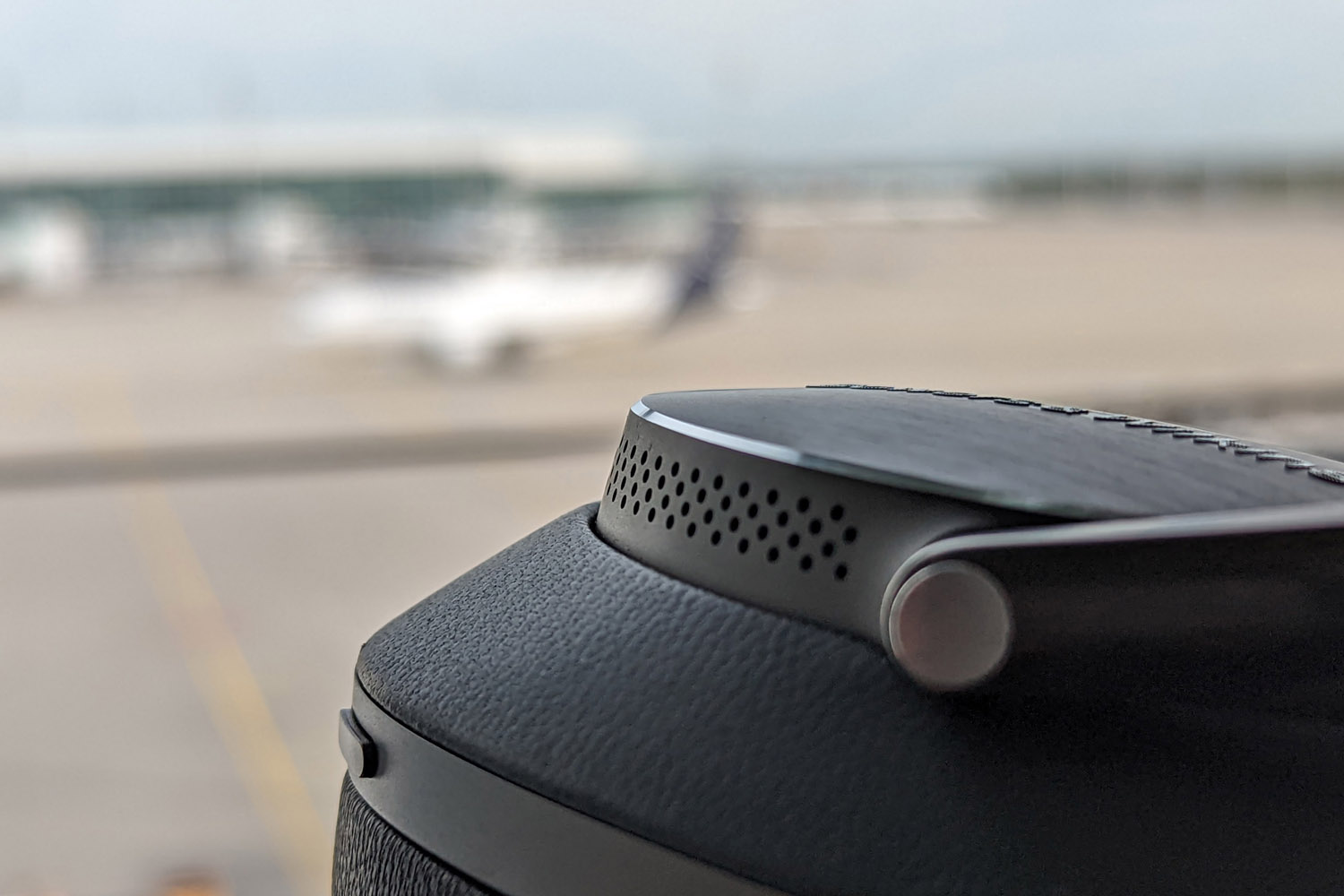 The PX7 S2 was already something of a stunner in the looks department, so it's no surprise B&W has kept things familiar for the PX8. It has the same general shape, only the materials have been upgraded across the board. Fabric has been replaced with Nappa leather pretty much everywhere (even on the carry case's zip puller), the logo plates on each ear cup are now diamond-cut, and the arms holding them in place are cast aluminium.
These headphones simply ooze luxury as soon as you get them in your hands, whether you go for tan leather or the black version we tested. The machined metal buttons on each ear cup feel satisfyingly crisp every time you press one, and the textured finish on the multifuction playback control makes it easy to find by touch alone.
The ear cushions and headband are stuffed with memory foam, which makes for a comfortable fit. That's a necessity, given the PX8 isn't especially light at 320 – a full 70g more than Sony's WH-1000XM5. While the ear cups have plenty of swivel, they apply quite a bit of pressure on your head. This creates a good seal for passive noise isolation but can lead to slight listening fatigue after a few hours.
Inside, the carbon dome drivers are angled for a consistent distance to your ears, which B&W says guarantees an accurate soundstage. It worked a charm on the PX7 S2, so we're happy to see the design return here.
Features & battery life: built to last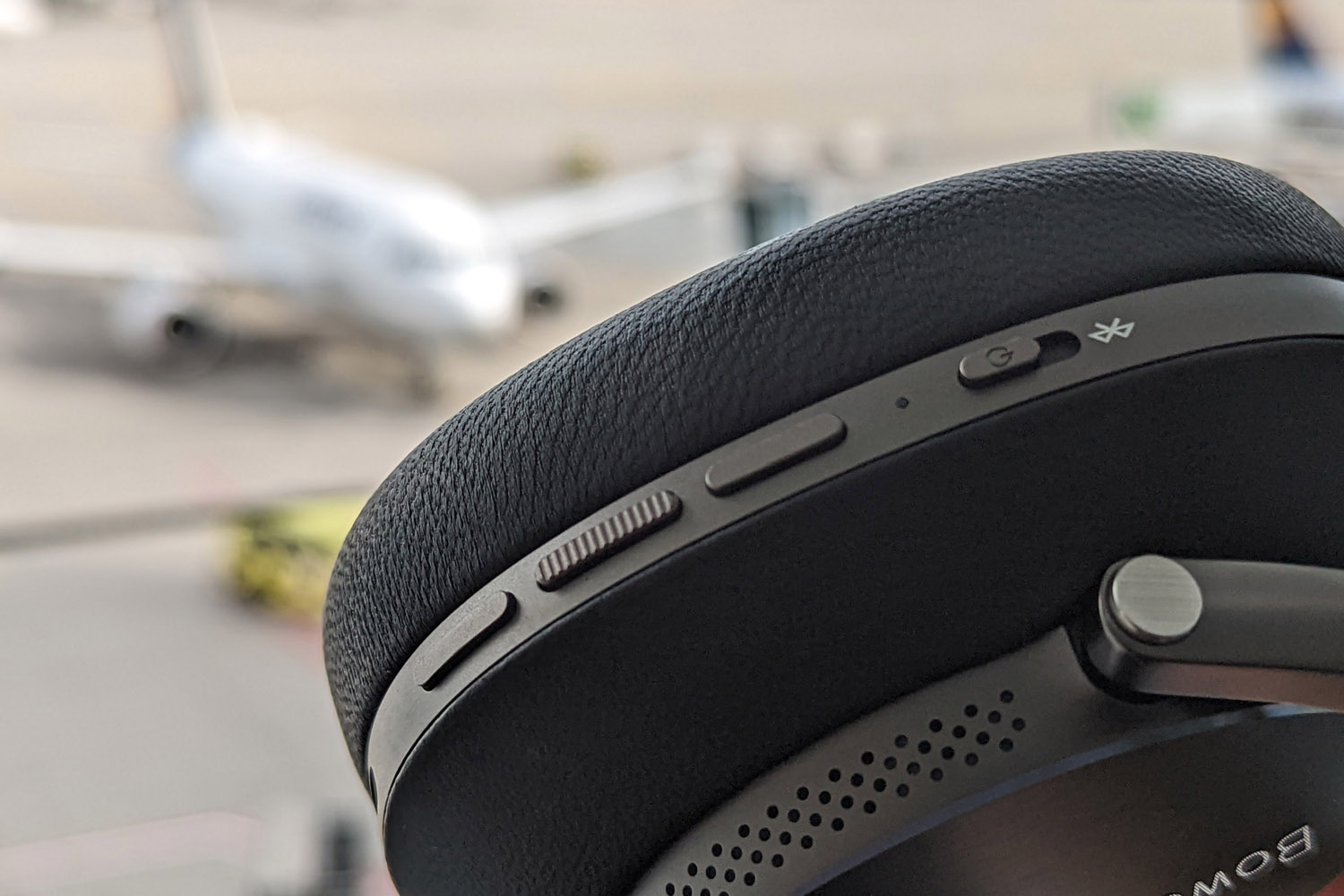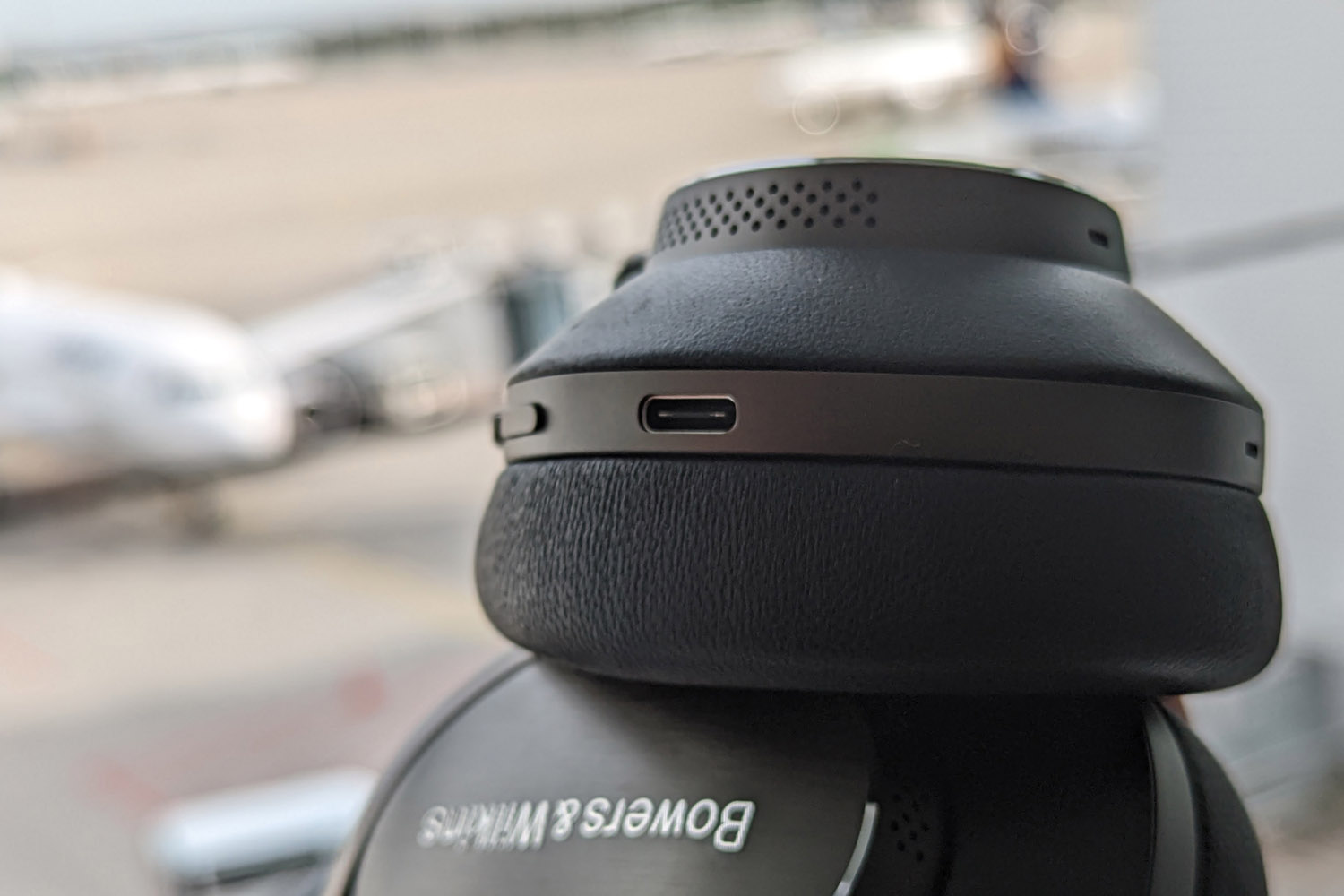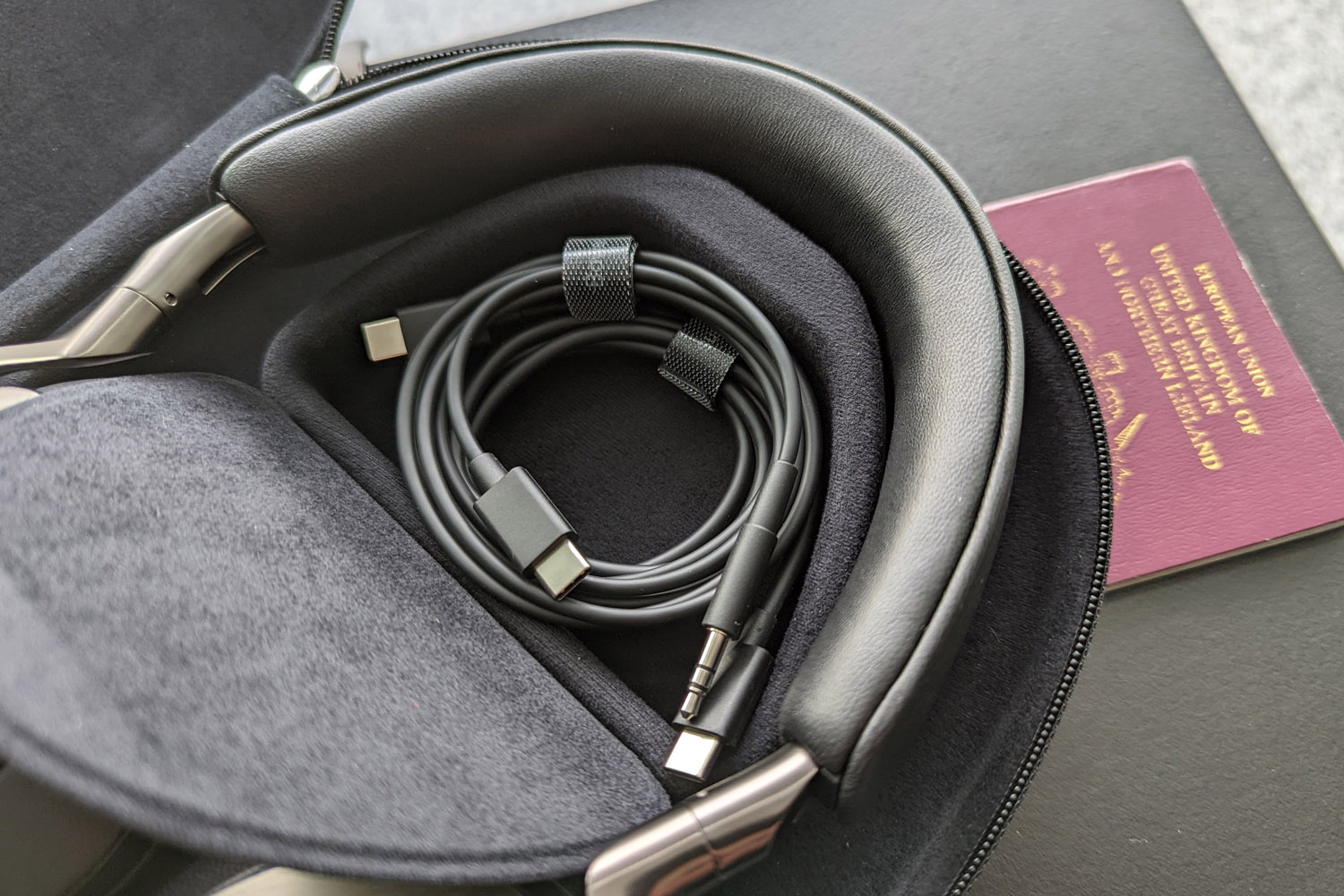 Pretty much all the physical controls are contained on the right ear cup, with just a single button on the left one for swapping between noise cancelling modes. The power switch doubles up for Bluetooth pairing, there are individual volume keys and the play/pause button's double-tap functions can be customised through B&W's extensive smartphone companion app.
Music by Bowers & Wilkins also runs you through the pairing process, although Google Fast Pair takes a lot of the hassle out for Android phone owners. It lets you adjust the treble and bass (no custom EQ, though) and set how sensitive the wear sensor is. Glasses wearers will quickly find that even the low setting can result in accidental pauses while walking around, yet we had no problems at all once we swapped to contact lenses. Perhaps skinnier glasses frames won't be quite as prone to this: YMMV.
The biggest new addition is being able to play music from certain streaming services directly through the app, and quickly swap between the headphones and any other B&W kit you might own. Deezer, Qobuz and Tidal make the cut right now, with the latter two offering Hi-Res playback.
As with the PX7 S2, Qualcomm's aptX Lossless codec wasn't ready for prime time while the PX8 was in development – but it still supports aptX Adaptive for 24-bit playback from supported devices. Bluetooth 5.2 also does the standard SBC and AAC codecs. We had no stutters or dropouts from a week of listening, even while walking through places with heavy foot traffic like train stations and airport terminals.
There's no 3.5mm port (something that was also absent on the PX7 S2), but a USB-C to 3.5mm cable is stashed neatly in the hard shell carry case, along with a charging cable. Just keep in mind wired listening is a no-go if the PX8 runs out of battery. The headphones themselves don't fold to fit inside: only the ear cups twist flat for stowing, so it'll still take up a fair bit of space in your travel bag.
Battery life is on par with Sony's best and ahead of the Apple AirPods Max at up to 30 hours between charges with ANC enabled, but a step behind the Sennheiser Momentum 4. Charging is satisfyingly speedy, though, with a 15 minute top-up good for around seven hours of listening time. You've got to check the app to see exactly how much juice you have remaining: there's no audible report when you power the headphones on, just a chime that kicks in when you're dipping into the red.
Sound quality & noise cancelling: carbon viber
Under the skin, the PX8 goes above and beyond the PX7 S2 in a few key areas. It uses carbon dome drivers, rather than biocellulose ones, and has a 20mm voice coil instead of a 15mm one. Carbon fibre adds stiffness and reduces harmonic distortion at the top end of the frequency range, which should result in better overall resolution and exceptional sound detail.
Guess what? It absolutely does. The PX8 are a delight to listen to, with superb clarity and a balanced tone that rewards critical listening. There's no musical genre that isn't done justice: even our back catalogue of early naughties bassline house is suitably energetic, with a deep low end that doesn't sacrifice definition in pursuit of impact.
All parts of the frequency range flow blend neatly together, with none of the noticeable dips, peaks or gaps in the upper-mids found on lesser headphones. Complicated arrangements and multi-layered tracks are given room to breathe, with an expansive soundstage and impeccable detail.
It's not like there's a night and day difference between this and the PX7 S2, but the extra level of precision does explain at least some of the PX8's higher asking price.
ANC is unchanged from the PX7 S2, with six microphones (three in each ear cup) delivering subtle cancellation designed to reduce background distractions, instead of muting the entire outside world. Think the low-frequency rumble of an air conditioner or a plane's engines during a flight, rather than passing traffic or chattering colleagues.
Sony and Bose remain our top choice for commuters, as they cope better with higher frequency distractions. The focus here is very much on the music, with ANC adding very little colouration to the sound and letting you concentrate on the details without needing to crank up the volume.
Bowers & Wilkins PX8 verdict
Was there ever any doubt the PX8 would deliver on B&W's top-tier promise? These headphones are absolutely a step up from the PX7 S2 on the materials front, and also have the edge sonically – although we're talking very small gains.
For many prospective buyers, those gains just aren't going to justify the hefty price premium over the PX7 S2, which sets a stonkingly good baseline.
We can't blame B&W for getting in on the trend for beautifully constructed wireless headphones that cost a small fortune. Point the finger at Apple and the AirPods Max instead, for starting it in the first place. The PX8 is a wonderfully crafted alternative that well-heeled listeners are sure to love – but PX7 S2 owners shouldn't feel like they're massively missing out.
Stuff Says…
Hands down the best B&W wireless headphones – but the PX8 carries a considerable premium over the already excellent PX7 S2, for fairly minor gains.
Good Stuff
Sublime build quality and materials
Nuanced sound with exceptional detail
Long-lasting battery and quick charging
Bad Stuff
Not a huge step up from the PX7 S2
Can't listen with a flat battery
Carries a hefty price premium
Bowers & Wilkins PX8 technical specifications
| | |
| --- | --- |
| Drivers | 40mm dynamic, carbon dome |
| Active noise cancellation | Yes |
| Battery | 30 hours |
| Bluetooth version | Bluetooth 5.2 |
| Codecs supported | SBC, AAX, aptX Adaptive |
| Dimensions | 189x63x233mm, 320g |