Apple iPad Mini (6th generation, 2021) review
Air we go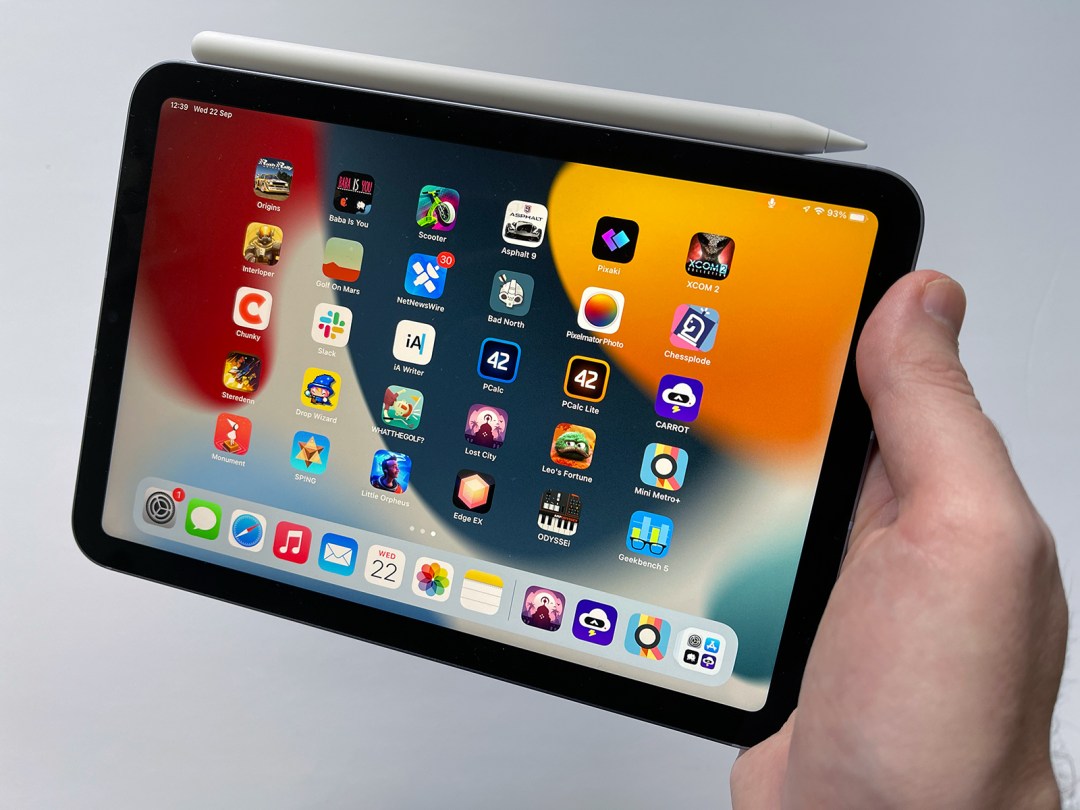 The 2012 iPad Mini was Apple's initial foray into mini tablets, responding to increasing Android competition. But in terms of power and ambitious apps, Apple's tablet always had the lead – and that continues with the latest iteration.
The short version is with iPad Mini you get the full iPad experience, broadly without compromise, in the smallest of form factors. But does it hold up as a device on its own, and has Apple made the right decision in shifting it from entry-level to resolutely mid-range?
Design: Bezel than ever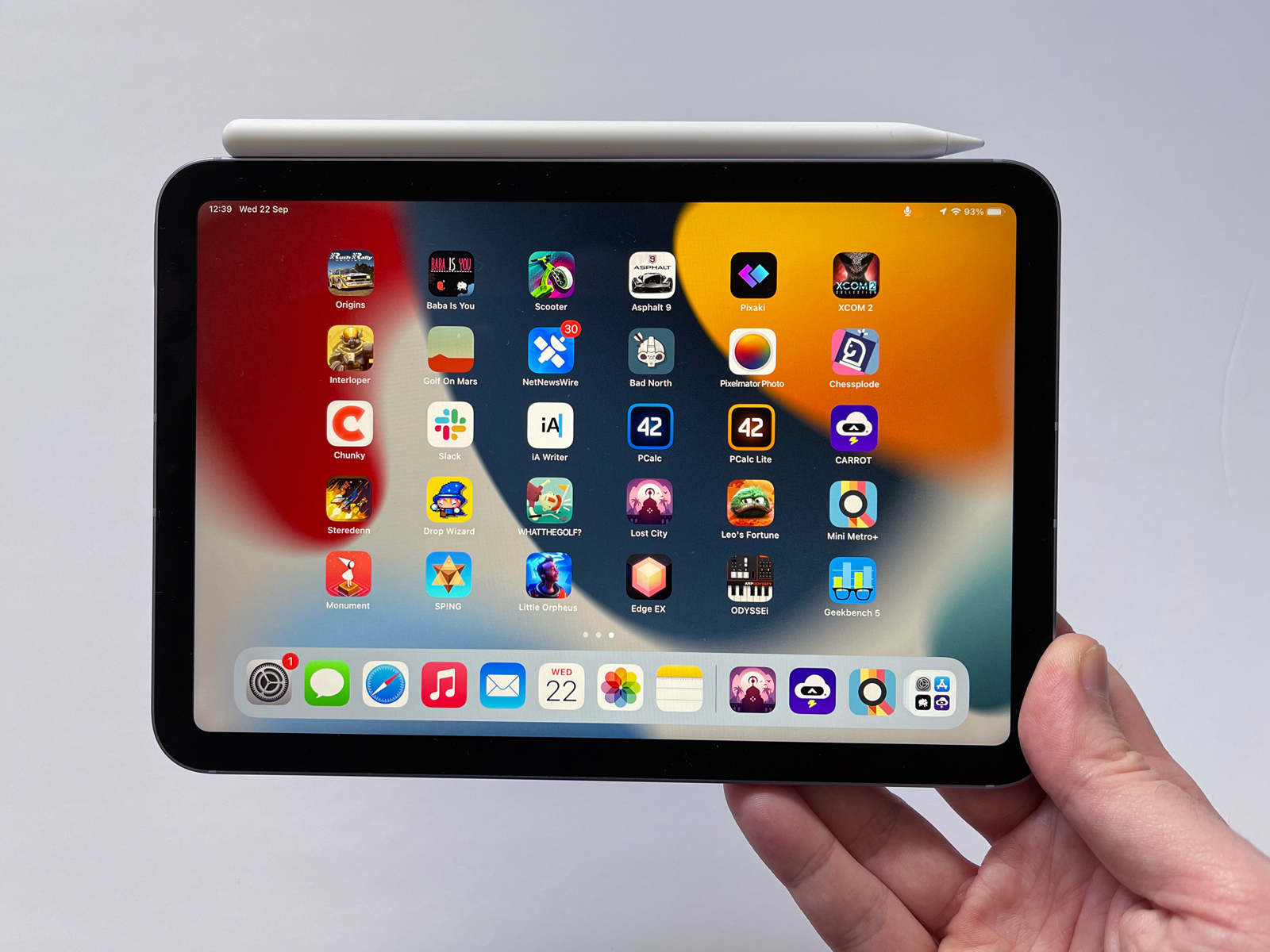 Rather than aping the traditional iPad, the new Mini looks like an iPad Air that shrank in the wash. The Home button's gone, leaving you with a blank canvas surrounded by a sizeable but unobtrusive black bezel.
It looks great and feels good in the hand – properly premium. And at a smidgeon under 300g, it's barely heavier than a large smartphone cocooned in a case, but has better weight distribution. The smaller-than-A5 dimensions should allow it to fit into bags, folders and even suitably roomy pockets.
Features: Walking on Air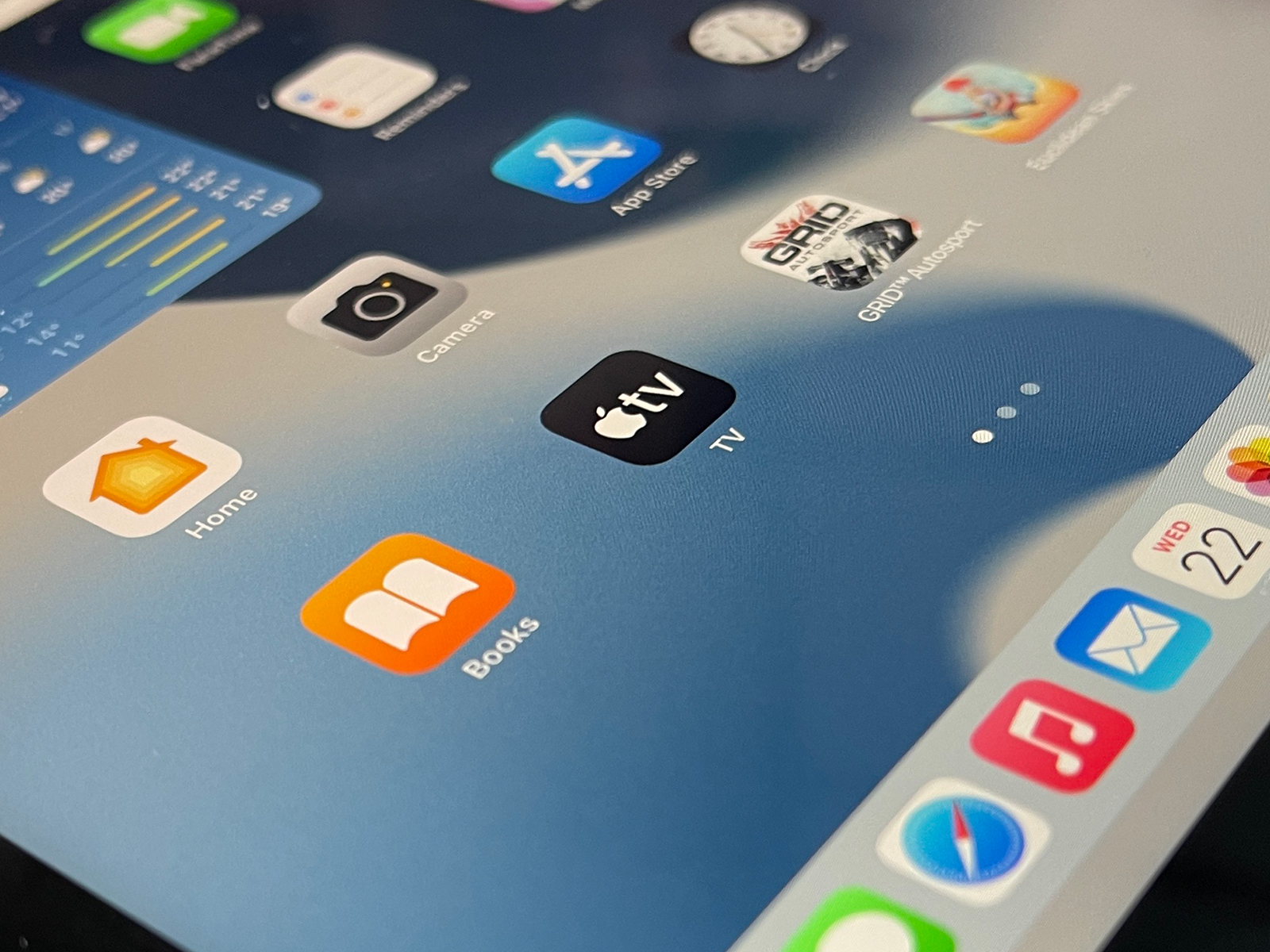 Having nabbed the Air's looks, the Mini steals its specs – and goes further: Touch ID in the power button; USB-C connectivity; a laminated anti-reflective True Tone/wide colour display that ramps up to 500 nits brightness.
This iPad's screen is sharper than any other at 326ppi – necessary, rather than extravagant, since you hold it closer to your face. It looks great, although it lacks the 120Hz ProMotion from Apple's Pro devices. The A15 chip matches the latest iPhones, though, and proves zippy with even the most demanding apps and games.
The new landscape stereo speaker set-up has surprising oomph too, and stereo image issues in portrait are less pronounced than when using the iPad Air.
Ecosystem: Imperfect ratio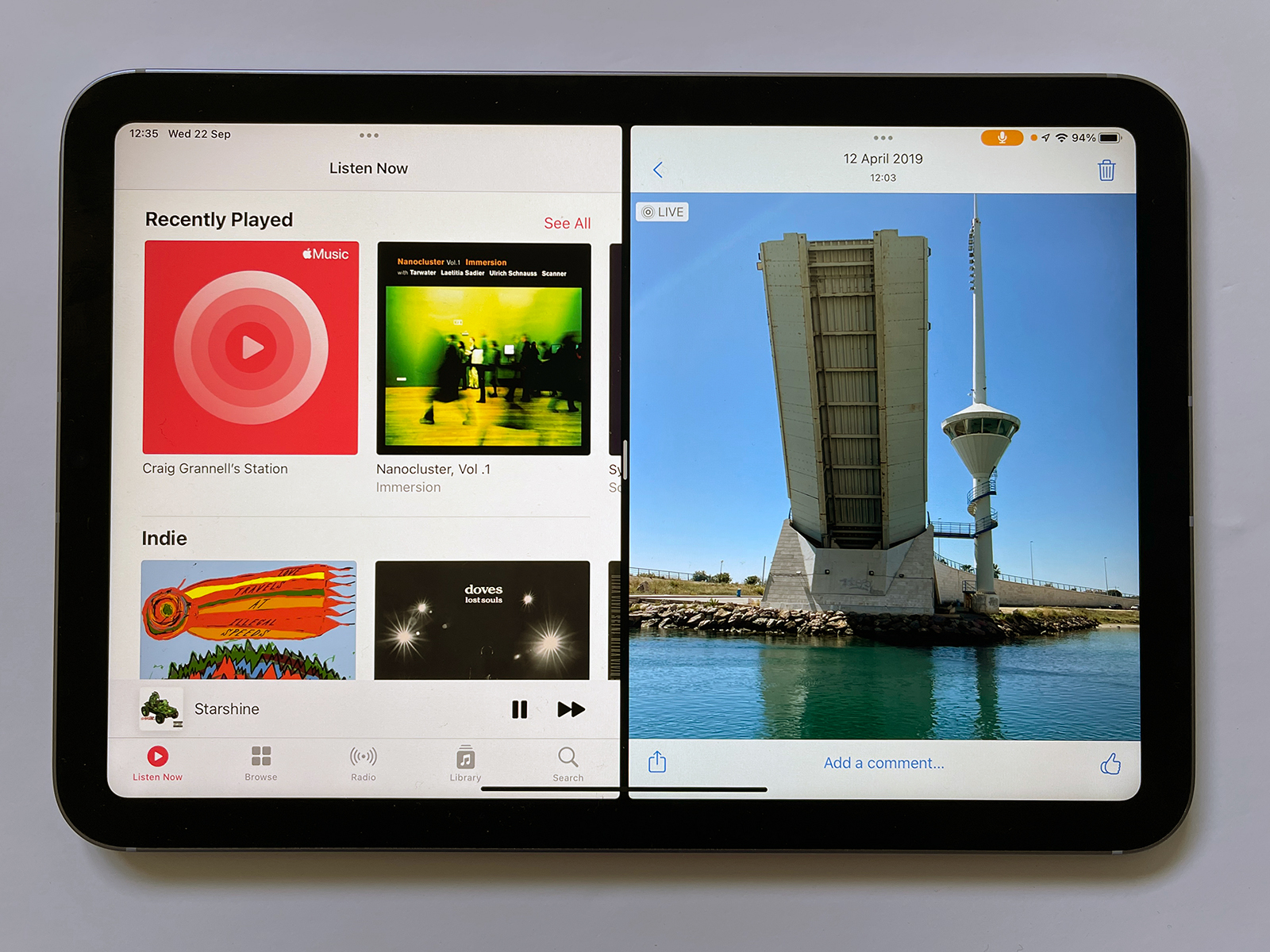 Hardware-wise, USB-C increases scope for accessories, not least fast external storage. More essential is second-generation Apple Pencil support, Apple's scribbling stick working wonderfully with iPadOS 15's Quick Notes and neatly snapping to the device to charge.
There are no limits regarding iPadOS, although Split View feels comical on an 8.3in screen. A bigger concern is how many games and apps don't yet fill the entire display, presumably due to the new 14:9 aspect ratio.
That should fade over time with updates, but it feels like something's more broadly amiss here, since Android doesn't have such problems. Also, notably, many games and apps have never been updated for iPad Pro – but that tablet's relative screen acres make a loss of space less problematic.
Cameras: Front and Centre (Stage)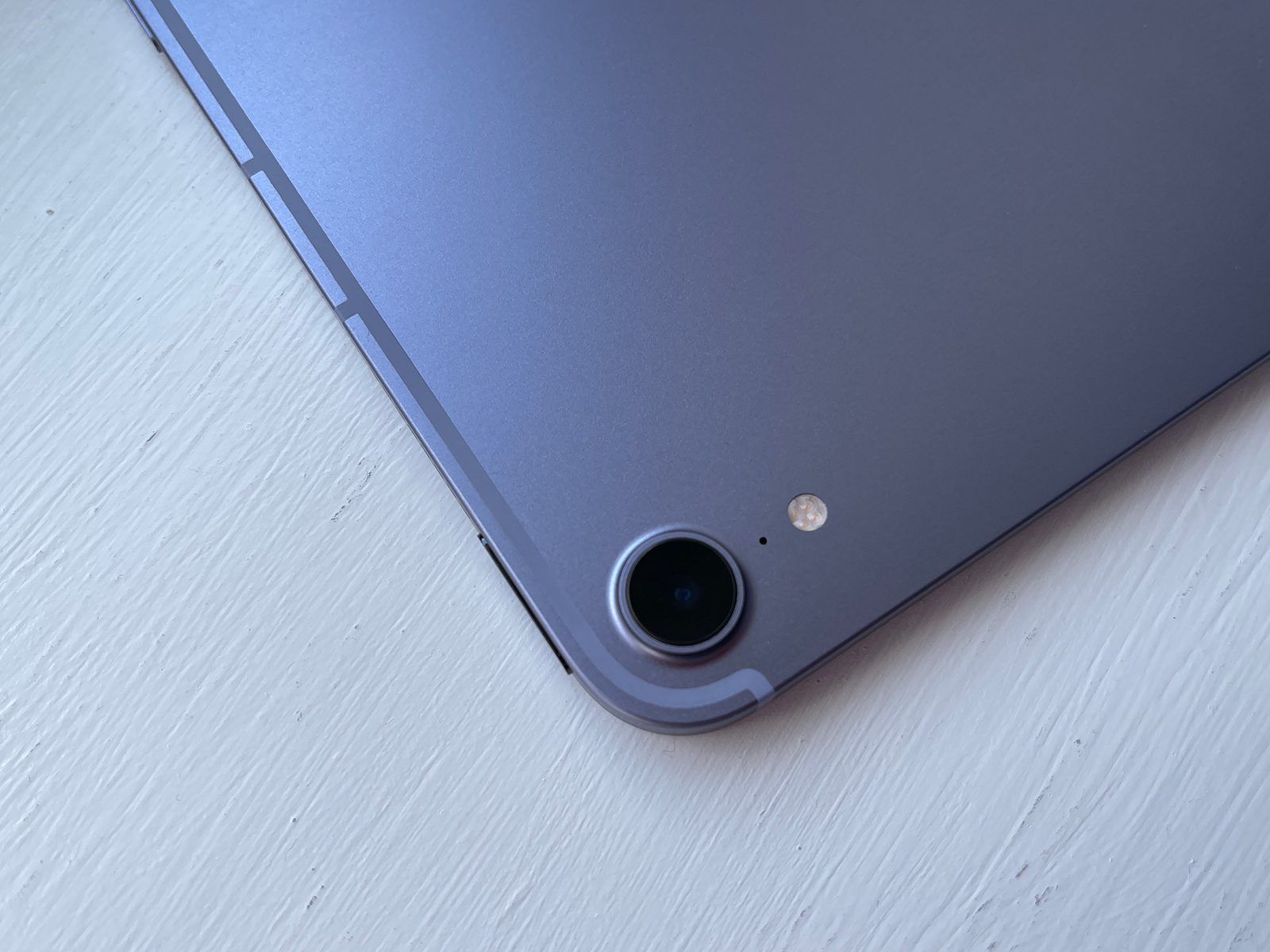 Not keen on being one of those folks who use tablets like gigantic cameras? The iPad Mini's smaller dimensions at least make you feel less absurd while shooting pics. This tablet still won't be your primary snapper, but the rear camera's upgrade from 8MP in the previous gen to 12MP is welcome. Results are broadly comparable with iPhone 11 or the 4th-gen iPad Air – although you get an LED True Tone flash over the latter.
The bigger story, though, is the front camera, which is the same 12MP ultra wide now found in all iPads bar last year's Air. It noticeably improves image quality in video chats and, with its 122° field of view, can follow you around the room by way of the Centre Stage feature.
Usability: Give Apple a hand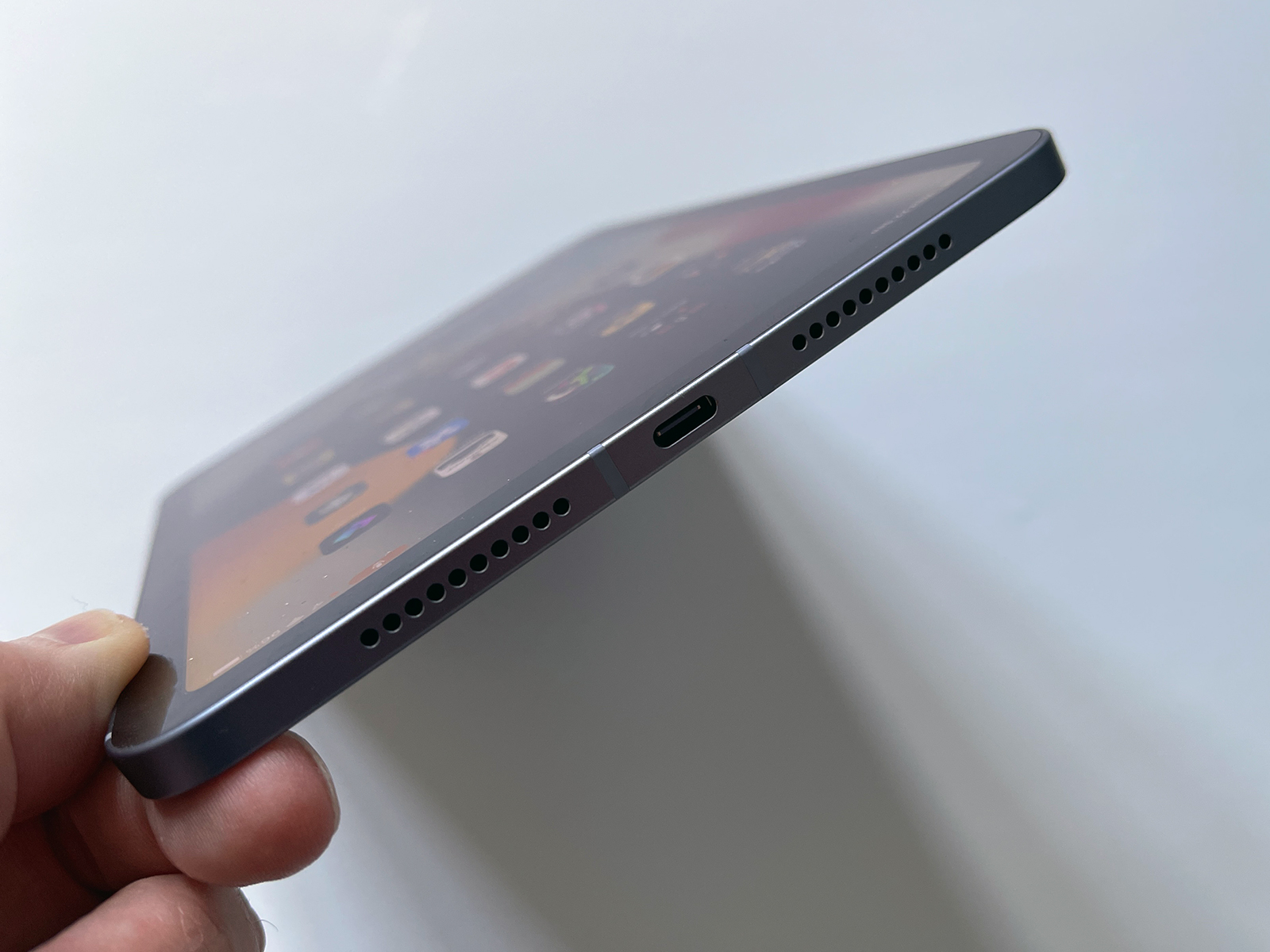 The Mini's size suggests certain use cases more than others – and that's evident when it's in your mitts. The interface can be fiddly, notably when typing, but we had no problems digging into photo editors and music creation apps – at least those that weren't littered with desktop-style panels.
Apple Pencil further helps with input, and is borderline essential for drawing, mark-up and fine-detail in apps like MindNode. For games, the device is light to hold and it's easy to reach virtual controls, although we imagine the experience would be improved with a stretchy gamepad.
Whether this could be your only iPad will be down to how much you need to input text. We'll also throw in our long-standing gripe. Apple clearly doesn't want you to use one device for everything, but instead seamlessly move between several. Yet if this powerful USB-C-equipped iPad had full external display support, there's no reason that, with an external display, trackpad and keyboard, it couldn't be your only computer, let alone your only iPad.
Competition: Apples and oranges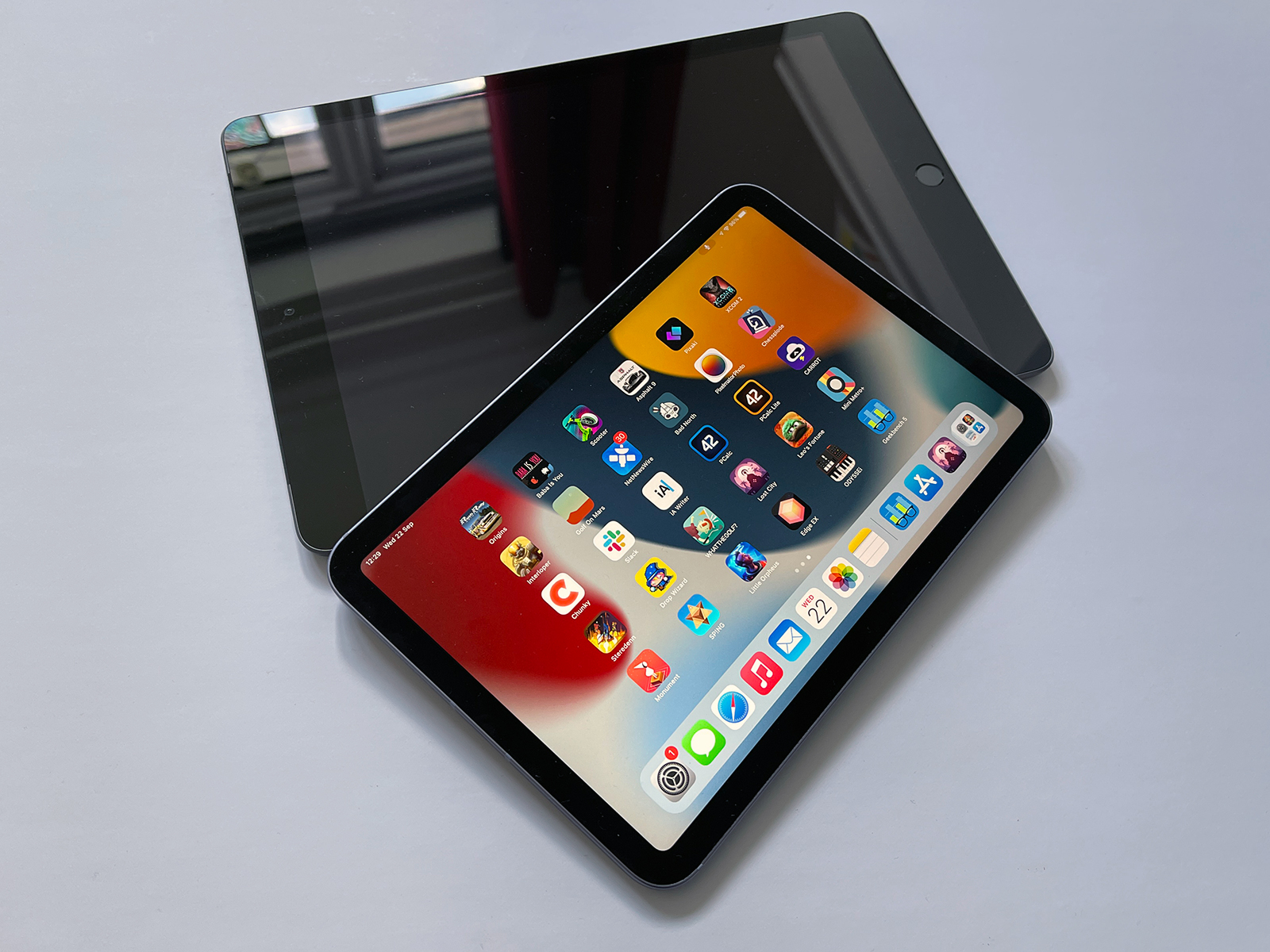 At £479 and up, it's clear Apple's not in a scrap with lower-end Android tablets. If all you care for is Netflix, web browsing and basic games, you want an Amazon Fire HD. Instead, Apple's again packed a full-fat iPad experience into a diminutive form factor, paired with a million fully optimised apps (rather than blown up phone ones).
This scale and ambition is beyond its rivals and competition therefore comes from Apple itself. Want a bigger display? The iPad Air is £100 extra – although the inferior front camera and no 5G might complicate things, depending on your needs. The standard iPad is a step down regarding power, longevity and the display. But as a relatively budget-priced iPad, it's now your only option – because the Mini has headed somewhere else entirely.
Random observations
The volume buttons have moved to the same side as the power button, but switch action based on device orientation – a nice touch.
It's annoyingly easy to muffle the speakers while playing games. We found having the volume buttons at the top-right helped.
The cellular version of this iPad comes with 5G capabilities, for super-fast downloads – if you're lucky enough to be in a 5G area.
There is no Magic Keyboard for the Mini – nor, indeed, any Apple external keyboard. We hope third parties like Brydge will plug that gap.
Verdict: Apple iPad Mini (2021)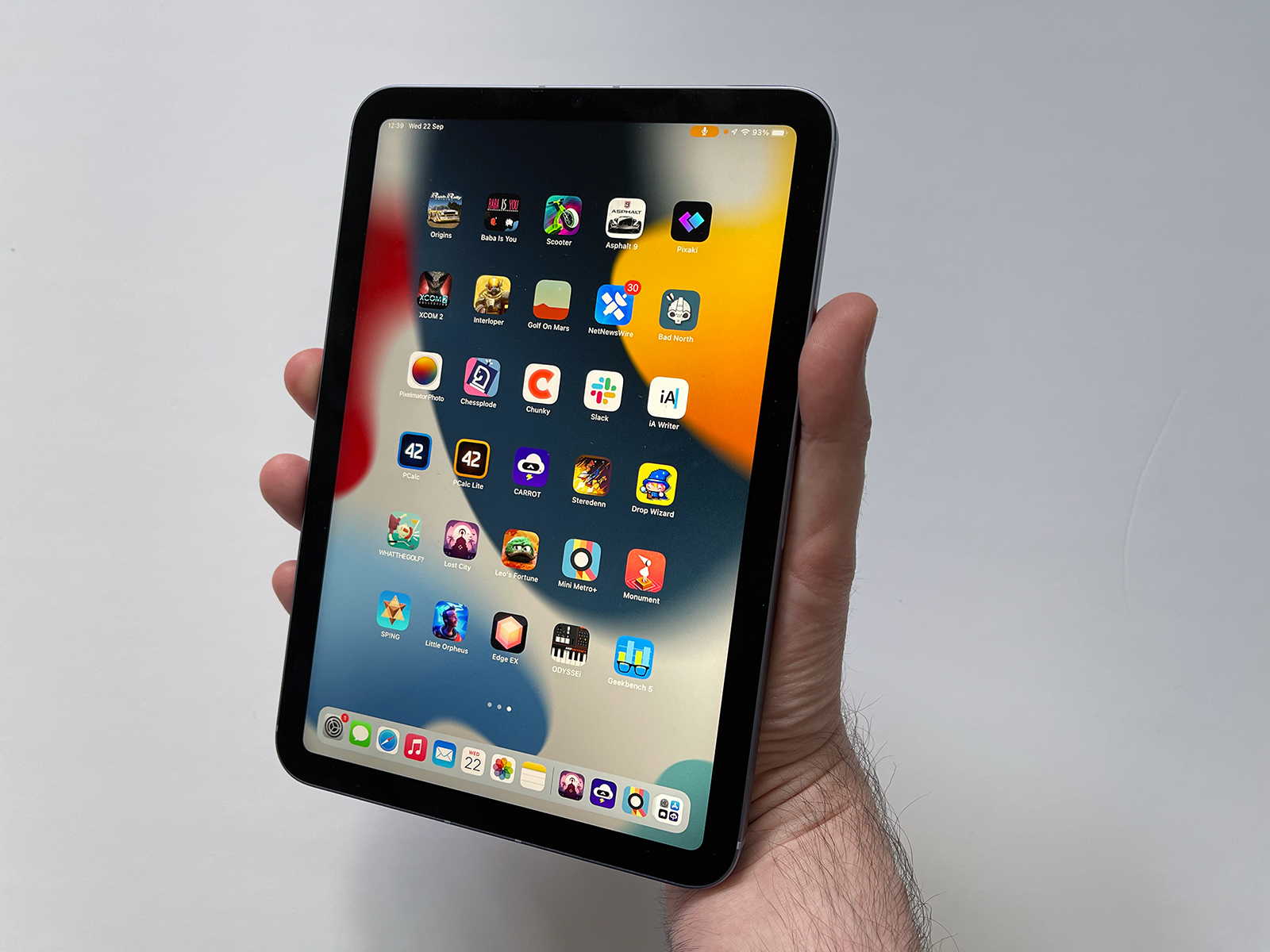 Post-Apple's recent event, the company faced criticism for a raft of ostensibly incremental updates, rather than offering anything revolutionary. And, arguably, the iPad Mini is following what went before, namely the iPad Pro redesign and last year's iPad Air.
What's important is whether new and changed features are meaningful, and for iPad Mini this latest update is transformative, whether considering the design, display, connectivity or raw power. All that needs to be balanced against a sizeable price hike and your personal needs. But if you prize portability, don't need traditional keyboard input for your main iPad use cases, and have the eyes for a smaller, sharper display, the new iPad Mini is an excellent package.
Tech specs
| | |
| --- | --- |
| CPU | A15 Bionic with 5-core GPU |
| Display | 8.3in 2266×1488 resolution at 326ppi, True Tone, wide colour (P3) |
| Connectivity | USB-C |
| Storage | 64GB/256GB |
| RAM | 4GB |
| Cameras | 12MP wide, ƒ/1.8 aperture rear; 12MP ultra wide, ƒ/2.4 aperture front |
| Operating system | Apple iPadOS 15 |
| Battery | Up to ten hours |
| Colours | Space grey, pink, purple, starlight |
| Dimensions/weight | 195.4×134.8×6.3mm; 293g (cellular 297g) |
Stuff Says…
Arguably a somewhat niche product – even more so given the price rise – but iPad mini with this update cements its position as the best small tablet around.
Good Stuff
Much improved design
Packed with high-end tech
Perfectly portable
Ecosystem embarrasses rivals
Bad Stuff
No Apple hardware keyboard
It's had quite a price hike
Easy-to-muffle speakers
Loads of bordered apps/games