Apple iPad mini (2019) review
It turns out the iPad's mini-me is good for more than just a bit of gaming and Netflix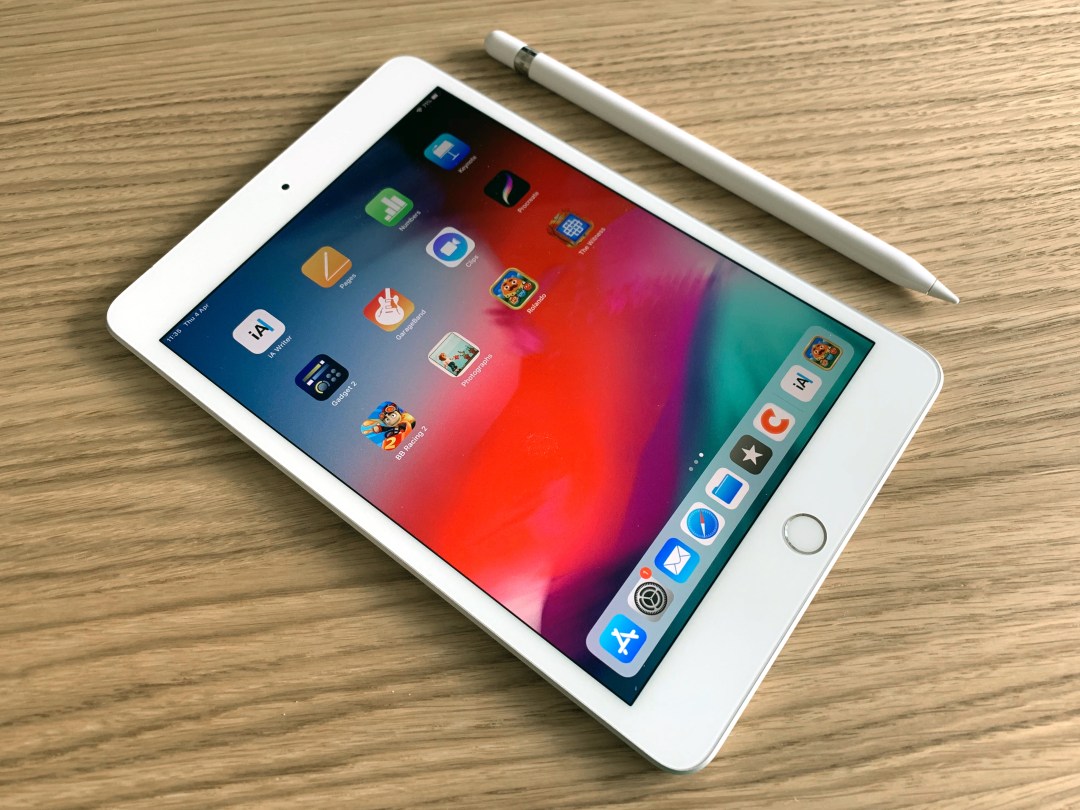 I've never agreed with the argument that iPad is a consumption device. From day one, it was apparent you could do actual work on Apple's tablet. Apps like Ulysses, Procreate, Affinity Designer, and Korg Gadget subsequently obliterated any notion tablets – at least Apple ones – were merely for watching videos and playing the odd game. The iPad mini, though, remained in that ballpark – primarily because of its diminutive nature.
It was with this in mind that I approached the latest iteration of Apple's smallest iPad, thinking it would be a lesser experience regarding the wider ecosystem. I expected it to simply not be capable of much more than tablet basics. Yet although there are issues regarding edge cases – mostly down to the mini's size – it surprising what I could get done on one.
Design: a mini-mum of effort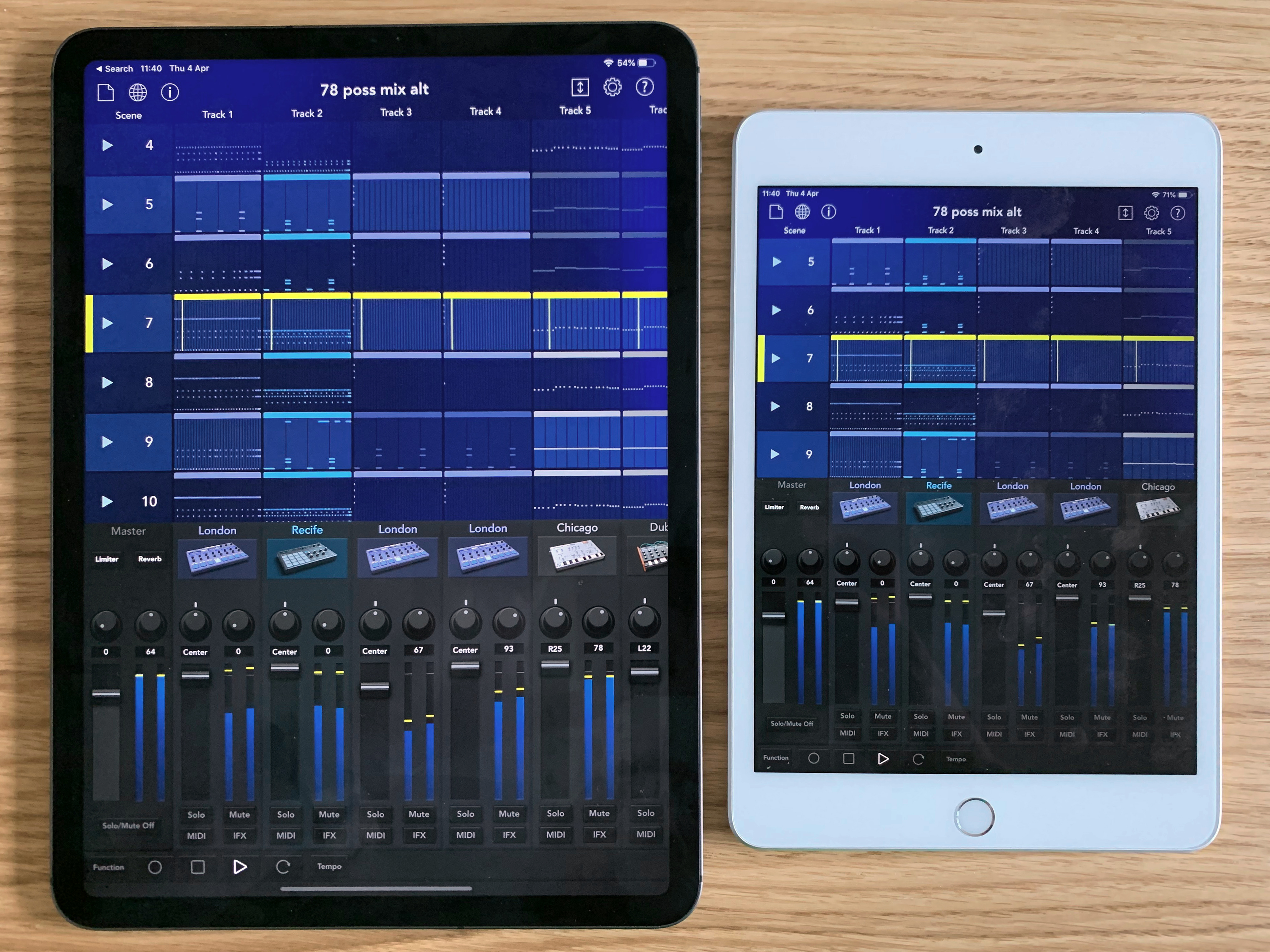 Let's get one thing out of the way: this is no revolution in industrial design. The new iPad mini echoes its predecessor, using a frame that looked old-hat years ago. Chunky bezels dominate a little too much, especially in models that use a white frame. Next to an iPad Pro, it looks positively archaic.
It remains rooted in the past in other areas, too. You get Touch ID rather than Face ID. There's Pencil compatibility (yay!) but with the first-gen model, which you comically plug into the Lightning port to charge (boo). And, as you may have noticed from that previous sentence, this iPad still rocks Apple's proprietary charging connector rather than embracing USB-C.
On the plus side, Apple's famous swig of 'courage' has yet to reach iPad mini land. In other words, this tiniest of iPads still has a headphone jack. Hurrah!
Tech: specs-ial edition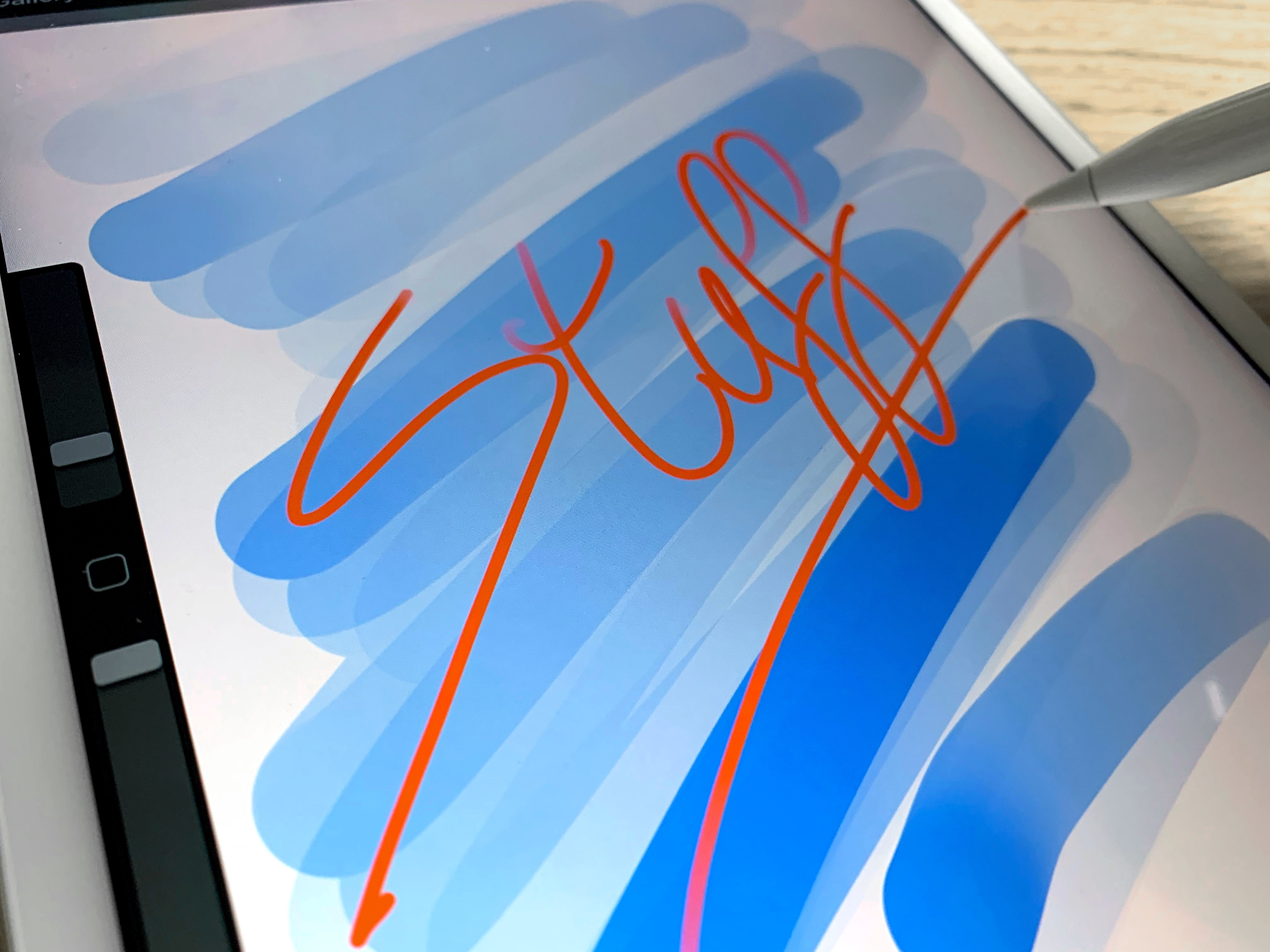 The previous iPad mini had become relatively underpowered and overpriced, lurking awkwardly in Apple's line-up, waiting for its inevitable demise. This revision, though, is deeply impressive. The display lacks ProMotion from the priciest iPads, but gains True Tone and is now laminated. This improves usability in a range of conditions, and ensures the thing doesn't become a mirror in brightly lit environments.
The powerful A12 chip – the same one used in Apple's high-end iPhones, and up from the relatively weedy A8 in the previous mini – ably deals with anything you throw at it: games; video; high-end creative apps. With 3GB of RAM stuffed inside as well, you won't be limited by this tiny tablet's raw power. In an industry where most small tablets tend to be cheap, throwaway fare, barely capable of running Netflix, iPad mini is aiming for something more.
If there are shortcomings, they're mostly noticeable if you've spent time with Apple's most expensive iPads. The stereo speakers are easy to muffle and can't hope to compare with the four-speaker system found on the iPad Pro. The cameras are merely adequate – although the rear one being flush with the device at least means the mini doesn't wobble when flat on a table.
Usability: surprisingly appy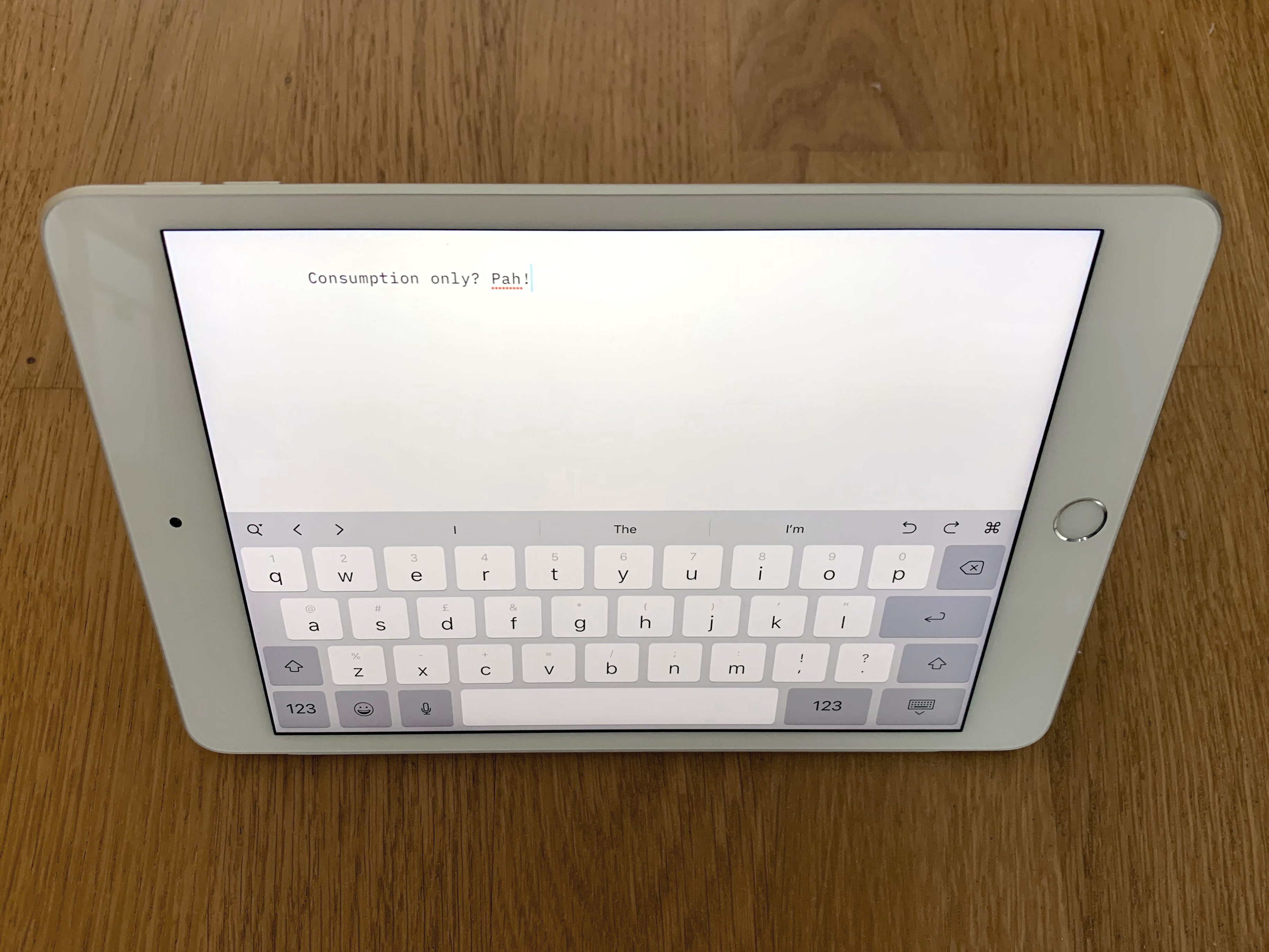 So it's an iPad. It's tiny. But it's powerful. How is it when you actually want to, you know, do things? I was expecting a mixed bag – and it is. What I didn't expect was only a tiny number of disgusting raisin Revels in a bag otherwise packed with orange joy. (Fight me.)
The screen is small, but I'm not old enough (yet) that this means I can't read on it. Notably, the iPad's resolution helps – 326ppi beats even the iPad Pro's 264ppi. So things are smaller but sharper. It works very well for prose books, is reasonable for comics and telly, and is great for quick sketches in the likes of Procreate if you've an Apple Pencil handy.
Touch targets are occasionally a problem in apps that assume a larger display – notably feature-packed creative fare like video editors and music apps. A few games suffer, although most actually benefit from the smaller screen, given that you don't need banana thumbs to reach the virtual controls. Split View works, but is comical. And, of course, the app ecosystem in general is leagues ahead of Android's, which alone adds to the value of Apple's device.
The write stuff: this is a great iPad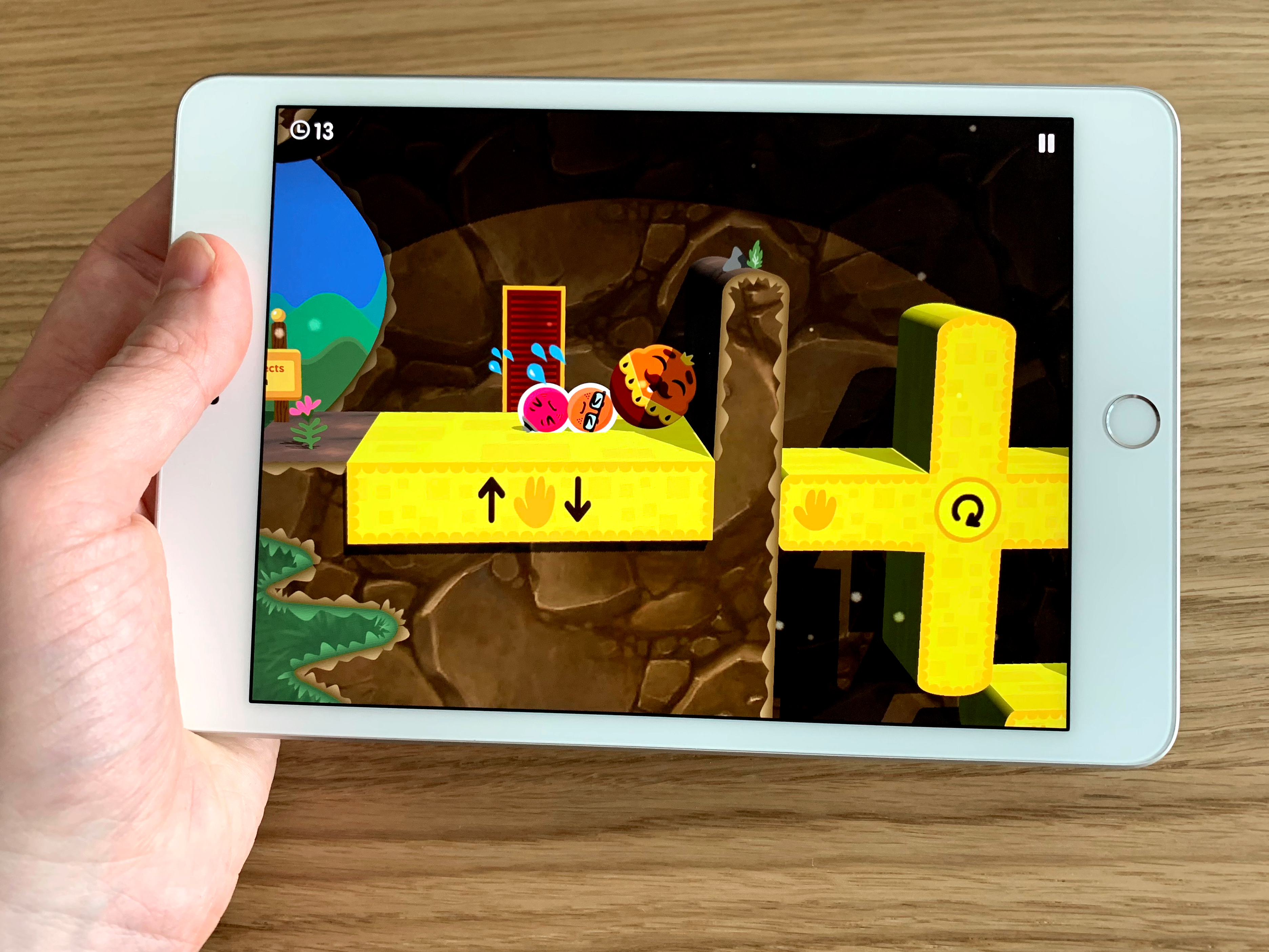 Even writing on the iPad mini proves doable. I certainly wouldn't want to pen a novel on one, but in portrait mode, I could thumb-type like a champ. Combined with Apple's autocorrect, I found myself happily smashing words into shape in iA Writer faster than on a full-size iPad using the virtual keyboard – although obviously not at the same pace as when using a physical keyboard.
So should you buy this iPad yourself?
If you know you love the form factor, get one right now. Apple held back updating iPad mini for years. There's no telling when it'll happen again, and the Wi-Fi version in particular feels like decent value for money. If you want something for games, telly, and a bit of reading, it's a solid bet, too.
If you need something more, you might be surprised at how capable this tiny device is, although the Air or Pro line remain smarter investments for being productive. That said, if you're flush with cash and want an additional iPad that's very pocketable, powerful, and good for on the move, this update instantly shifts the mini from 'miss' to 'hit' – even if it looks like it beamed in from 2015.
Tech specs
| | |
| --- | --- |
| Screen | 7.9in 2048×1536 LCD with P3 and True Tone |
| CPU | A12 Bionic 8-core with Neural Engine |
| RAM | 3GB |
| Storage | 64GB/256GB |
| Camera | 8MP, ƒ/2.4 rear/7MP, ƒ/2.2 front |
| Operating system | Apple iOS 12 |
| Connections | Lightning port, headphone jack |
| Battery | Up to 10 hours web/music/video on Wi-Fi |
| Dimensions/weight | 203.2×134.8×6.1mm/300.5g (308.2g for cellular model) |
Stuff Says…
Dated design aside, the best small tablet money can buy, with an excellent mix of portability, power and apps.
Good Stuff
Light and portable
Powerful and fast
Display is excellent
Surprisingly versatile
Bad Stuff
Design feels dated
Cameras aren't amazing…
… and neither are the speakers
Uses the older Apple Pencil