Drop everything and download: Affinity Designer for iPad
Get your vectors on with this full-fat design app squeezed into your Apple tablet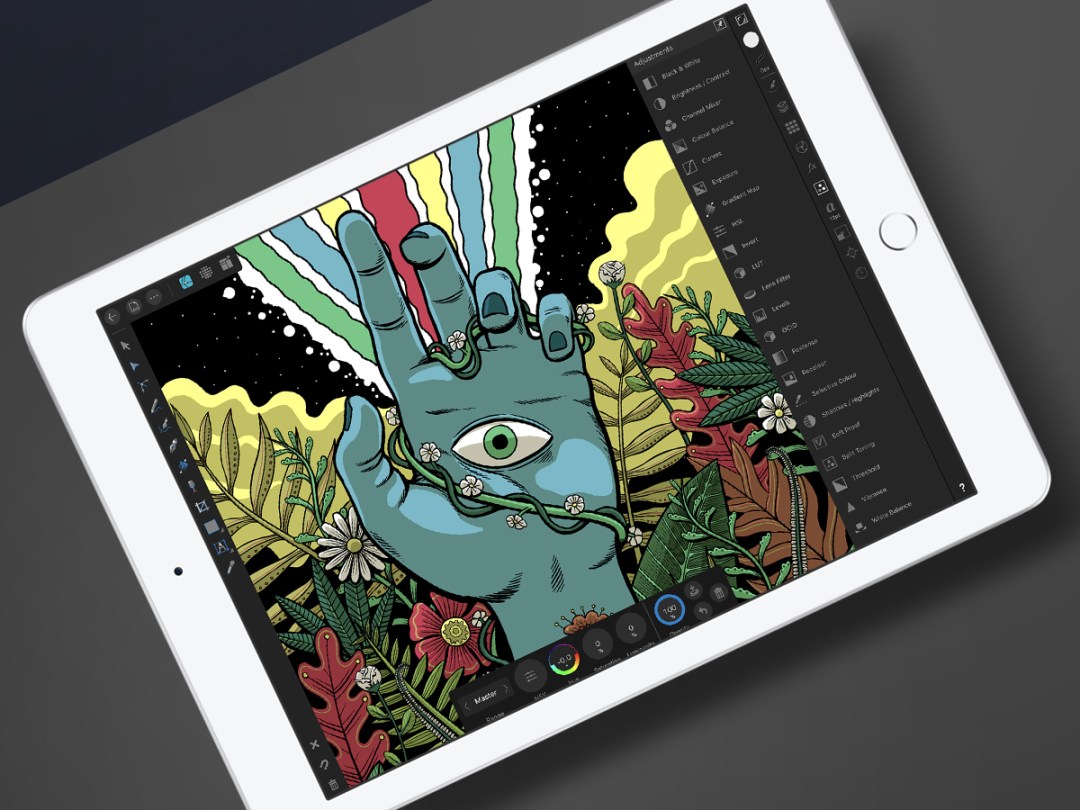 Creativity is often about being in the moment, putting yourself in new spaces, and getting inspired by the world around you. Not ideal if when settling down to do some cool concept art you end up sitting in a boring room, staring at the glowing screen of a PC.
Affinity Designer for iPad wants to free you from such constraints, by way of being desktop-grade vector design software you can use anywhere – and that works in buttery smooth fashion beneath your mitts, or a flurry of scribbling from an Apple Pencil.
What does it do?
It's essentially Affinity Designer for desktop (a rival to Adobe Illustrator) shoved into your iPad and optimised for the touchscreen. In short, it's all about drawing with vectors.
Vectors remain pin sharp when zoomed in to a ludicrous degree (and Affinity Designer for iPad has bonkers zooming capabilities), hence them often being used for logos and interface design. But many illustrators and artists prefer them, too, because every line or object you draw always remains individually editable.
With Affinity Designer for iPad, you get a full suite of vector tools, raster brushes for textures, symbols, and smart shapes, all rethought for multitouch on-the-go iPad shenanigans.
Any downsides?
It's not the most immediate of apps. Affinity Designer for iPad offers an embarrassment of riches, but this means some complexity. There are lots of buttons and panels to master, and many tools lurk within fly-out menus.
For some people, it's going to overwhelm. And even for jobbing designers there's a learning curve if they've come from other products.
But whether you're a pro or a relative newcomer to vector artwork, there's nothing this feature-rich anywhere else on mobile. Considering the price, what you get in terms of scope and power is a bargain.