Apple iPad (9th generation, 2021) review
More power inside, same on the outside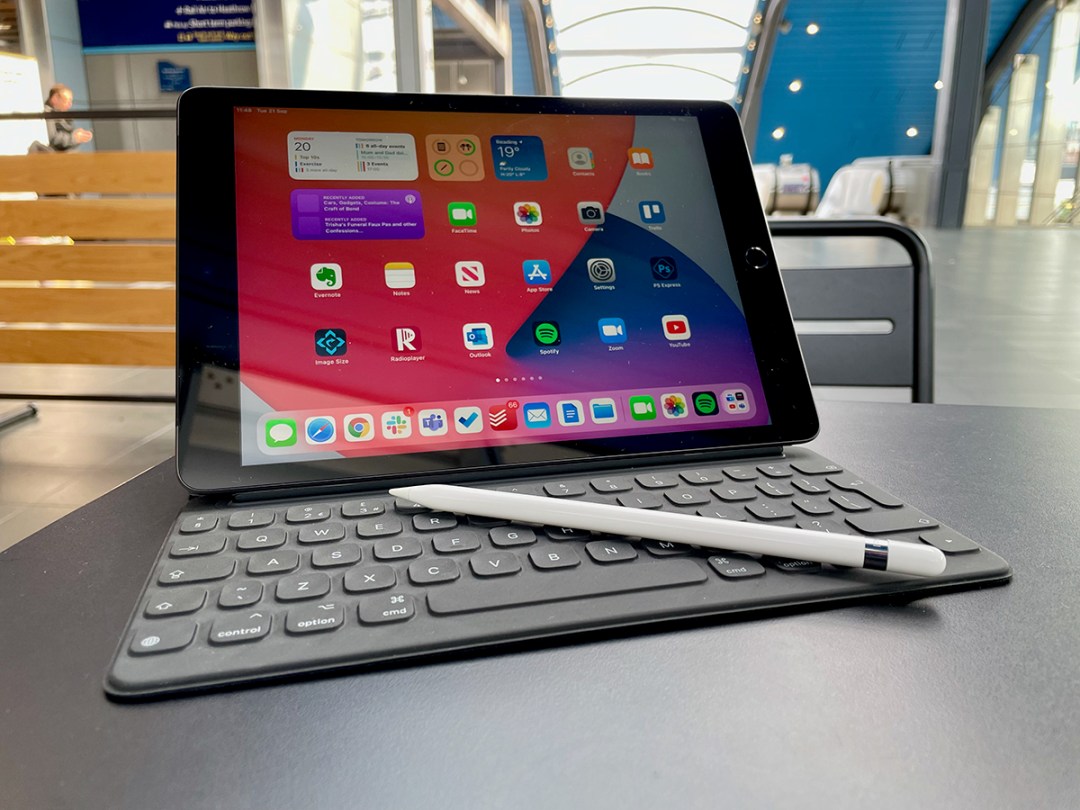 Apple's entry-level iPad remains one of the best tablets around, but an ever-stronger lineup of sibling iPads have put it in a somewhat odd position. This new 9th generation device is more powerful than ever, yet it's clear that Apple will have to refresh its design over the next couple of years.
The 2020 iPad Air and also-new 2021 iPad Mini binned the traditional Home button for a Touch ID sensor on the sleep/wake button and this arrangement will surely come to the entry-level device, too. It's just a matter of when.
So does the 2021 version of the entry-level iPad still make sense to buy? For many, it certainly does – we'll get to that – so let's firstly consider the design of the latest-gen tablet.
Design and build: Familiar for sure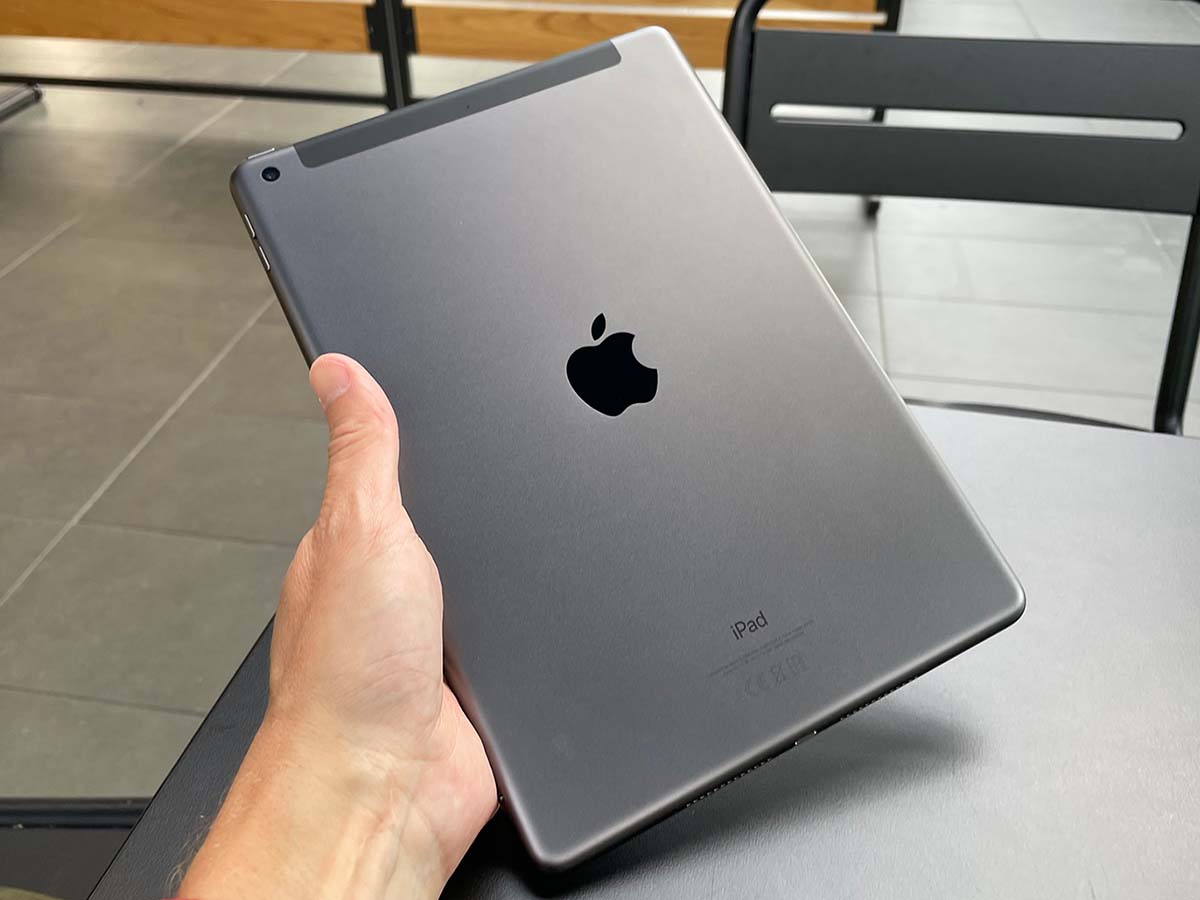 Whereas the new 2021 iPad Mini and the 2020 iPad Air were given a complete design refresh, that's not the case here and as we said, we think that will happen next year. As such this iPad is more of the same in terms of design, with the same measurements (though the Wi-Fi only model is slightly lighter), aluminium frame design, cameras and display. Once again, the cellular models have a black panel across the top like our review model.
This year, the gold version has gone so there's just silver and space grey available. Our review model is the darker space grey. If you're not sure which to choose, we've found in the past that silver iPads tend to show up a lot of marks. So unless you're going to put it in a case, we prefer the space grey.
Features: All many will need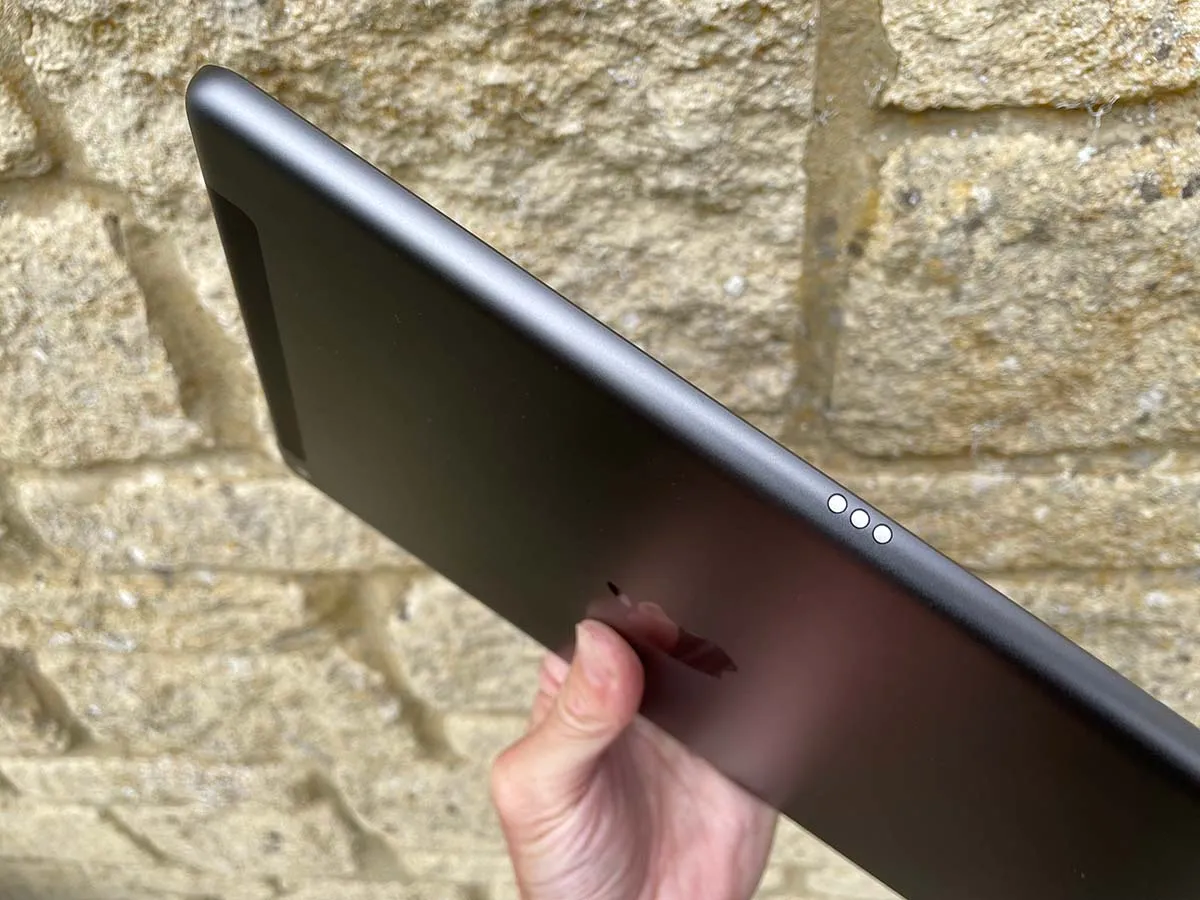 The iPad has had a larger 10.2in 2,160 x 1,620 display for the last couple of years and when it replaced the older 9.7in version it gave the entry-level iPad new impetus. There's now finally support for Apple's TrueTone tech that reacts to ambient light to adjust the display. This isn't new – it's been in iPhones since the iPhone 8 and the iPad Pro since 2016, but it is a welcome addition here regardless.
Nowadays it has compatibility with Apple Pencil (1st generation, sadly not the magnetically attached 2nd generation) and the Apple Smart Keyboard and as such it's much more of a productivity tool these days and software-wise it's highly capable. iPadOS 15 features more multitasking features, too, though there are still elements – such as the average Files app – that aren't a patch on the equivalents for the Mac. Remember too, that adding the keyboard and Apple Pencil will mean a significant outlay.
The entry-level iPad is now the sole hold-out in the iPad range for Lightning over USB-C, something that makes it ever more bizarre that the iPhone 11/12/13 Pro and Pro Max still have Lightning. At this price point, however, it makes a lot of sense, though we expect any redesigned entry-level iPad to have USB-C instead. There's a headphone jack too – probably the last iPad to have this.
Performance: No slouch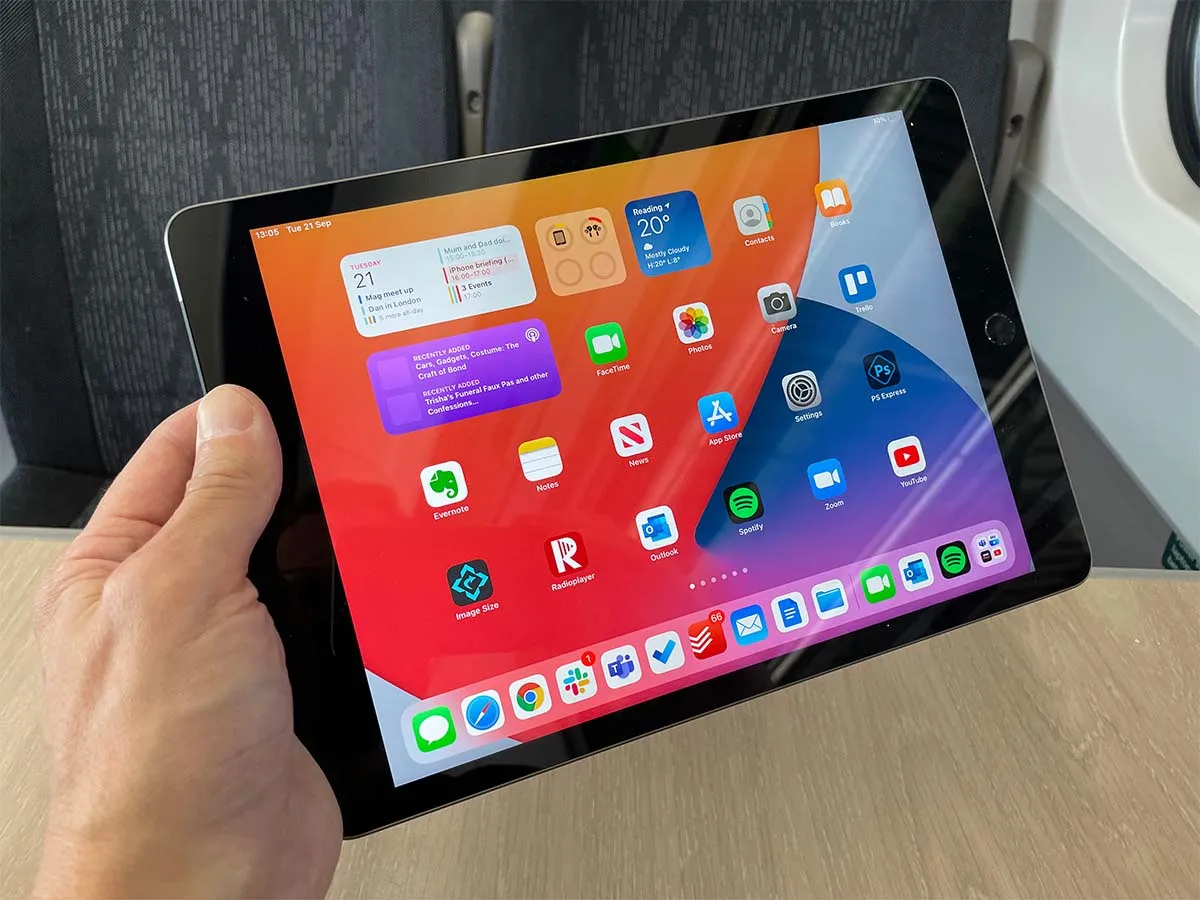 This new iPad has upgraded hardware to the A13 – the SoC (System on Chip) from the iPhone 11 series. As such it's a good compromise for the price point and is a clear point of differentiation between the entry-level model and the more powerful iPad Air with the A14 and iPad Mini with the brand new A15. In general use, there's barely any difference between this iPad and the iPad Air or iPad Mini, though obviously that changes with more pro-level apps.
As well as the new chipset, this new iPad also doubles the amount of storage on offer, a welcome change. So instead of 32 and 128GB options last year, you get 64 and 256GB options.
10 hours of battery life is cited and, as with previous iPads, you can get a decent number of hours out of the tablet. With irregular use, you're going to be charging this every few days. Of course, if you work on it for a few hours, you're looking at needing to charge it daily.
In terms of cellular performance, this iPad sticks with 4G which is perfectly reasonable for now.
Cameras: FaceTime improvements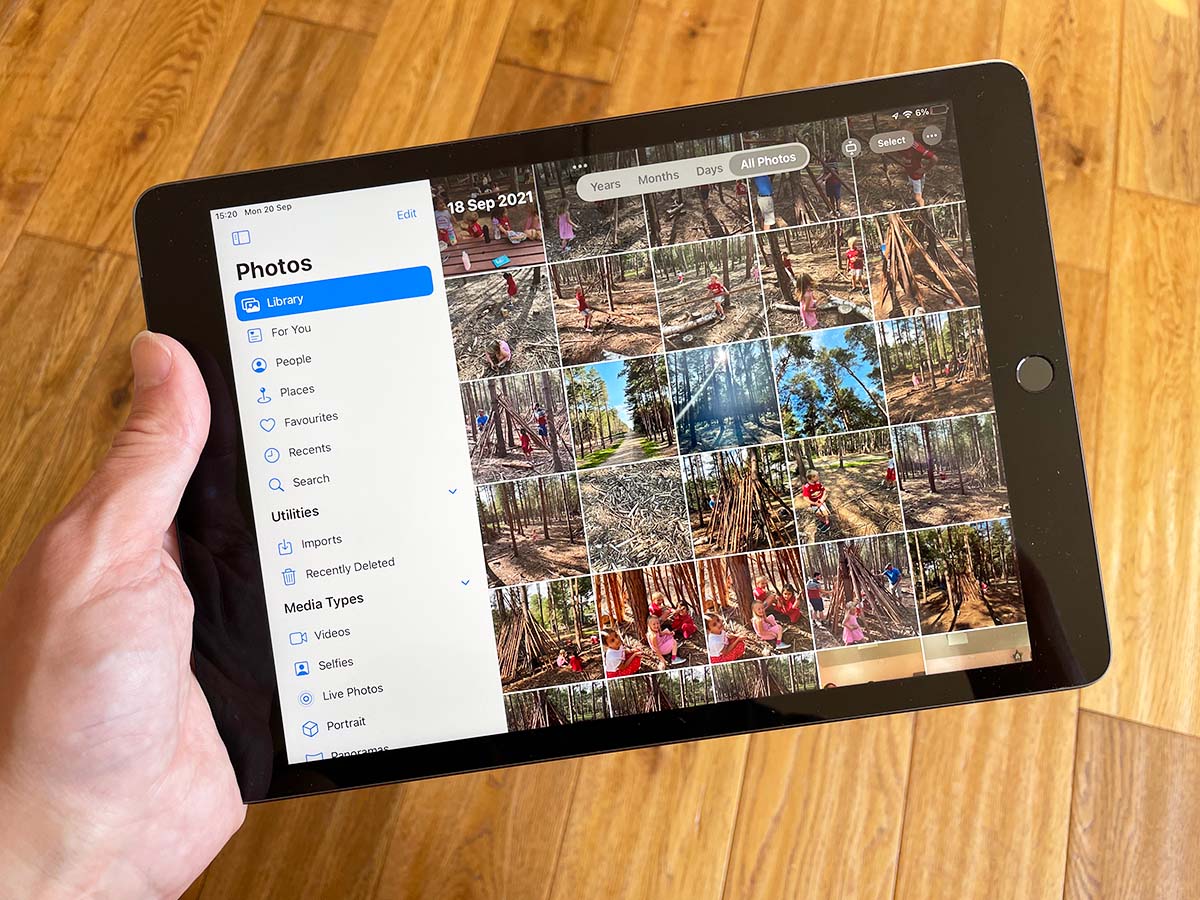 The rear 8 megapixel rear camera (f/2.4 with 5x digital zoom) remains the same as the previous generation. While it's not up to the 12 megapixel unit on the iPad Mini or Air, you can get some pretty serviceable images out of it in good light. Low light situations are another matter, but you'll always have your phone on you then.
One key area the latest iPad has improved over the previous model is in the 12 megapixel front camera – the fact it's better than the rear camera shows you how far video calling has come. The new camera enables you to use Centre Stage. This feature – previously available on the iPad Pro – enables the camera to follow you around the room when you're on a video call. You can enable or disable it in FaceTime settings, but it works extremely well and is similar to the features we've seen previously in this vein on Facebook's Portal devices as well as the latest Amazon Echo Show 8.
Competition: The rivals within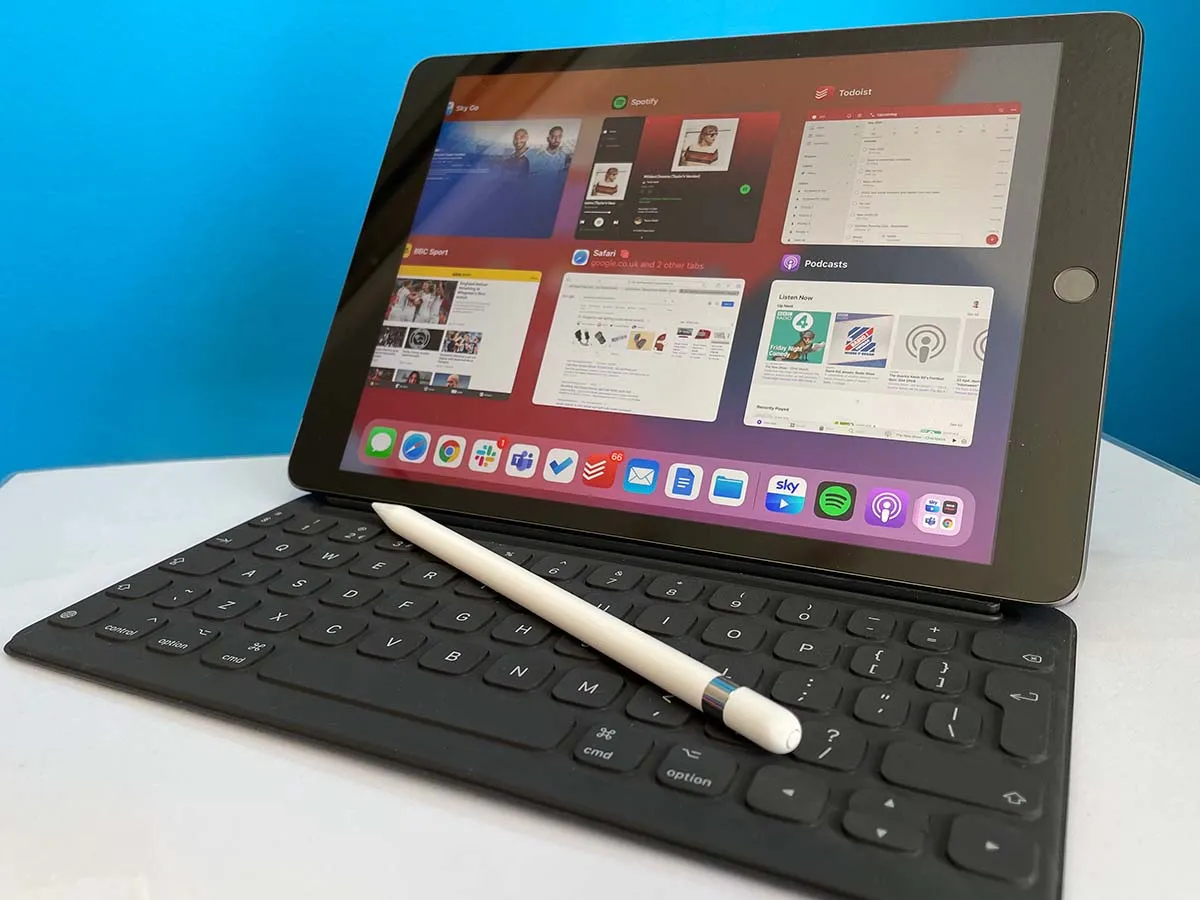 Of course, there are several competitors to the entry-level iPad on the market – the pick of which is probably the Samsung Galaxy Tab S6 Lite which is similar in specification to Apple's entry-level tablet. However, if you're looking at an iPad you've probably made up your mind to choose an Apple tablet and indeed, the main competition for the entry-level iPad comes from the iPad range itself and particularly the iPad Air.
Certainly, if you're going to be using it with the Apple Pencil and can run to the iPad Air, we would recommend opting for that – the convenience of the magnetic pencil is really worth having, not to mention the bigger screen and more powerful insides.
Verdict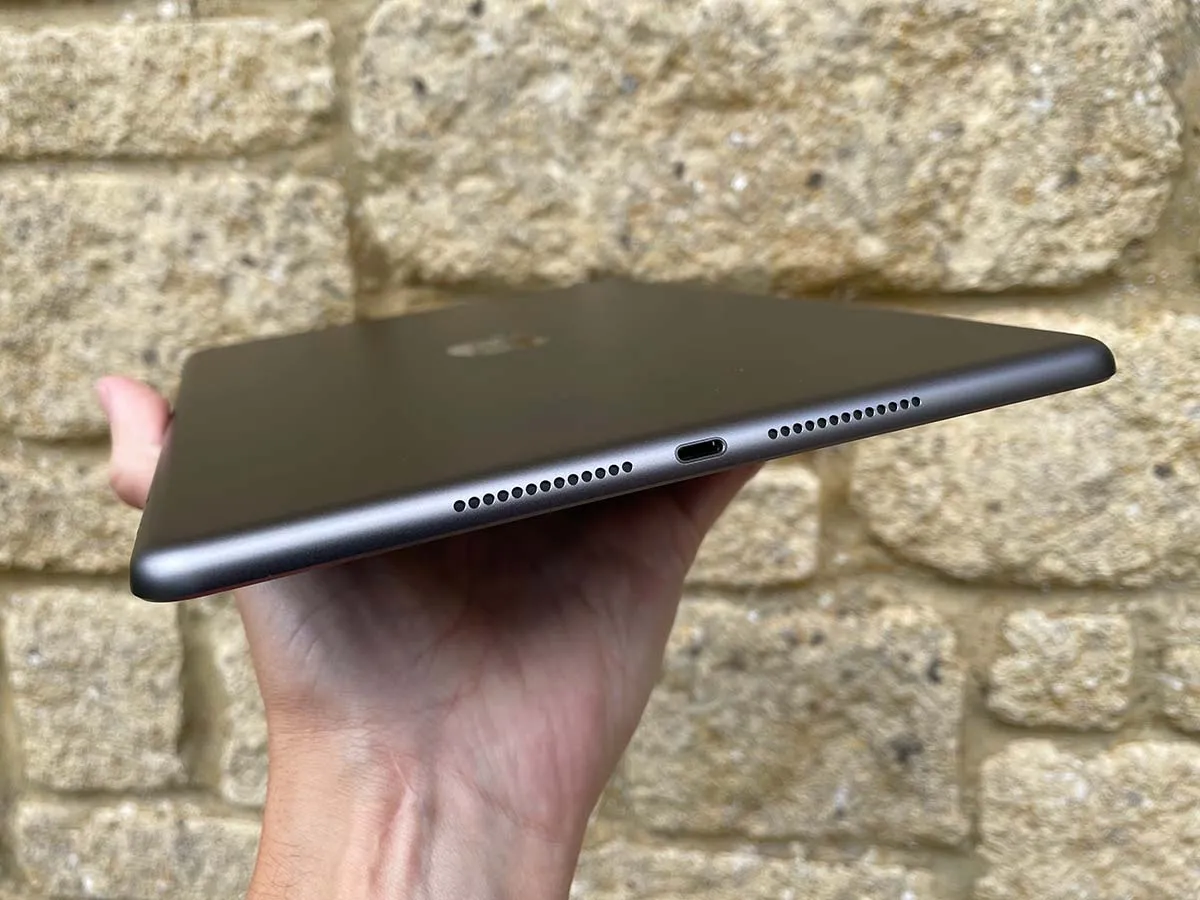 Despite our reservations over the ageing design, there's a lot of reasons to recommend the entry-level 9th generation iPad. There are enough improvements here with True Tone support, faster processor, more storage and much improved front camera for clearer FaceTime calls and Centre Stage.
Together, those reasons are more than enough to compel someone to upgrade from a pre-2019 iPad, though if they have a more recent model there isn't the need to make the leap.
As we mentioned above, if you're looking for an iPad specifically with the intention of using the Apple Pencil all the time, we'd recommend the iPad Air or iPad Mini that can use the 2nd generation pencil with its magnetic attachment.
Tech specs
| | |
| --- | --- |
| Hardware | Apple A13 Bionic |
| Display | 10.2-inch IPS LED 2160 x1620 display, TrueTone |
| Connectivity | Wi-Fi or Wi-Fi and cellular (4G), 3.5mm headphone jack, Lightning, Smart connector |
| Storage | 64, 256GB |
| Cameras | Rear: 8 megapixel f/2.4, Front: 12 megapixel f/2.4, 1080p video |
| Colours | Silver, space grey |
| Dimensions | 251 x 174 x 7.5mm, 487g |
Stuff Says…
It might have a dated design, but there's so much here for the price. For many, this is all the iPad they'll need.
Good Stuff
More powerful than ever
Double the memory this time around
TrueTone very welcome
A lot of bang for buck
Bad Stuff
Design needs refreshing
Accessories add expense
No 5G
Apple Pencil 1st gen doesn't magnetically attach