Vertu breaks new ground with HP-1V headphones
Vertu has taken a break from making absurdly expensive telephones to making slightly-less-absurdly expensive ear goggles – Stuff goes ears-on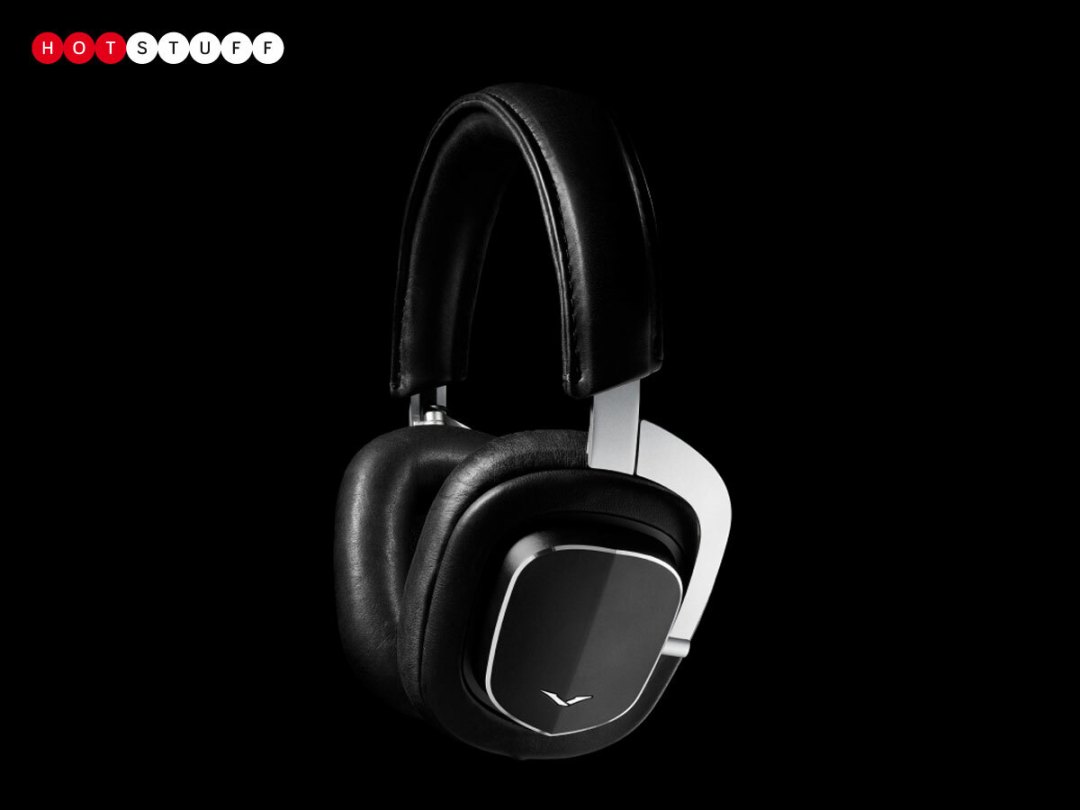 Vertu? That's the company that makes the £6,000 smartphones with dedicated concierge buttons and exclusive access to members' clubs, right?
Correct. But now it's branching into audio with these HP-1V on-ear headphones.
Do they cost £6,000, becau–
Let me stop you there, pal. These are £490 which – while hardly pocket-change – isn't out of this world pricey. Especially as they're made in conjunction with none other than Danish mavens of tasteful audiovisual brilliance Bang & Olufsen.
B&O, eh? So they sound good?
Well, they do sound better than a lot of headphones – but at the same time you can doubtless get superior performance from cheaper cans. B&O's involvement adds some audiophile cachet – though dedicated vinyl-botherers will doubtless grumble about "paying for design". Vertu used their own design team (B&O only collaborated on the audio), but these do look really, really nice.
So, not like Vertu's phones then?
Well, we'd rather be seen wearing these than waltzing around town talking on a Vertu Constellation wrapped in blue lizard skin. There's aircraft-grade aluminium and lamb's leather in the band, while the cups are made from a comfortable memory foam covered in soft, hand-stitched lamb's leather. They're a lot more understated and stylish than some of Vertu's previous handsets, in other words. And they're made in England, so you'd be supporting local business by buying them over some cheaper cans made in, say, Shenzhen.
They do look a bit bulky, though
They're actually surprisingly light: just 230g. And they come in a lovely quilted magnetic carrying pouch, so you can put them in your bag without having to worry about a stray set of keys scratching them up.
Are they phone compatible?
Of course, Vertu being first and foremost a phone manufacturer. Two cables are supplied – you can choose between audio only or audio with volume controls and in-line microphone.
And is there a button on the cable that calls a concierge for me?
Now you're just being daft. If you fancy shelling out for a pair, you can buy them from a Vertu boutique (find your nearest one here).
Hands-on with the HP-1V
Vertu's new cans look expensive, in an understated way; a hefty arc of aluminium, with anodized black earpieces and buttery-soft lamb's leather cushions to cosset your lugholes. They even smell pricey, too; like a leather armchair or the interior of a sports car. Pop them on your head and they have a satisfyingly weighty feel; the memory foam cushions are comfy and block outside noise effectively, though the band is quite tricky to adjust when they're on your head.
But how do they sound? Perfectly good, actually. Noise isolation is effective, the bass is punchy – but not overwhelming – and there's plenty of crisp detail in the mid-range. There is a catch, though; they don't sound £200 better than premium on-ears from other manufacturers like B&O. Sure, you're probably not looking at these for audio quality alone; and the build quality of the cans is certainly impressive. Though the flimsy-feeling plastic 3-button remote lets the side down, rather; if you're not planning to use it for calls, probably best to pop off the magnetic ear cushion and swap it out for a standard cable.