Uncharted 4 trailer doesn't disappoint – unless you hate spoilers
UPDATE: Why is Assassin's Creed artwork in this Uncharted trailer?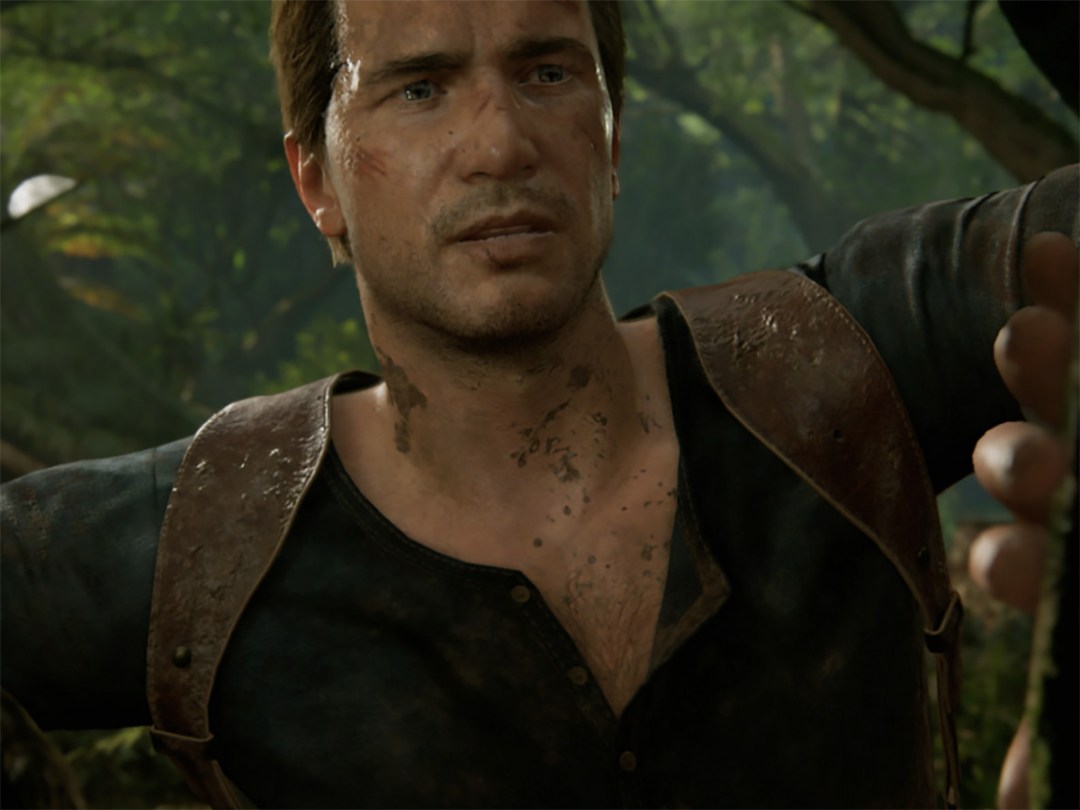 UPDATE 2: Naughty Dog has apologised for the oversight, claiming they "didn't thoroughly vet the the artwork used for an in-game painting." An updated trailer with different artwork has been uploaded, but no specific artist was called out for stealing or misusing Ubisoft's artwork.
"We hold all artistry in high regard and take full responsibility for having allowed this to happen," reads an official blog post. "We want to sincerely apologize to everyone at Ubisoft, the Assassin's Creed team, the original artist, and our fans."
UPDATE 1: Some surprising drama has erupted over the amazing trailer embedded below, and it's a real head-scratcher. There's a scene in which we see a painting of a beautiful beach setting, but it seems the artwork was lifted from Ubisoft's Assassin's Creed IV: Black Flag.
It's far too obvious and identical to simply be a coincidence, and some Ubisoft employees are making a fuss about it on Twitter (some in good fun, some seemingly not so much). It seems possible that an artist stole the concept art and passed it off as his/her own, which is how this potentially messy situation came to be. Ubisoft declined comment to Kotaku, and as far as we know, Sony hasn't said anything just yet. It's still pretty fresh.
So unless this is a pretty neat way to tease a crossover between Uncharted and Assassin's Creed, we imagine there are some issues to resolve between Sony/Naughty Dog and Ubisoft. We'll let you know as we hear more.
ORIGINAL STORY: In case you'd forgotten that Uncharted 4: A Thief's End was just two months away, this latest trailer is guaranteed to grab your attention.
The clip, which focuses on the story mode rather than the supernatural-inspired multiplayer mode, looks absolutely stunning, and really shows what developer Naughty Dog has managed to pull off with the PS4 hardware.
Now that we're so close to launch, it can be tricky to avoid plot spoilers, so we've been as vague as possible in case you're trying to go in completely blind.
Taking place a few years after Uncharted 3, series hero Nathan Drake is trying to enjoy retirement. His brother Sam (played by prolific voice actor Troy Baker) has other ideas, pulling him back into action in order to track down some pirate treasure.
For everyone else Naughty Dog is calling it the best trailer they've ever made for an Uncharted game – so what are you waiting for? The trailer's embedded below.
The trailer is packed full of action sequences and cut scenes that haven't been shown before, so there's plenty to pore over if you're trying to squeeze every bit of info ahead of launch.
Naughty Dog has already said this will be the last game to make Drake the star, and while Uncharted may live on, it won't be without the charismatic adventurer voiced by Nolan North.
If the trailer has whetted your appetite, you've not got too long to wait: Uncharted 4 will arrive on PS4 on the 26th of April.
[source: PlayStation blog]