Unboxed – Sony Ericsson W995
It's been a joy watching the Walkman phones grow. Since the orange-and-creme W800 arrived over three years ago they've slowly but surely improved thei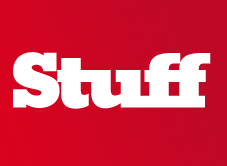 It's been a joy watching the Walkman phones grow. Since the orange-and-creme W800 arrived over three years ago they've slowly but surely improved their feature arsenals, and now the W995 is preparing to bring two big headline firsts for the range – an 8MP camera and, finally, a 3.5mm headphone jack.
While it shys away from the snazzy touchscreen and XMB interface of the Cyber-shot flagship Idou, the W995's more straight-laced approach makes it very easy to use – the slide action is firm and smooth, its 2.6in screen is crisp and there are three lit music playback buttons on the side.
Internal memory is only 118MB, but there's a Memory Stick Micro slot on the side which will gladly accept 8GB cards (there's one in the box, but you can pick them up for £35). Connectivity is also strong with stereo Bluetooth, Wi-Fi and a-GPS with support for Google Maps, and there's naturally a link to Sony Ericsson's Play Now download service in the menus.
And the camera? Well, the autofocus seems quick to lock-on and there's little shutter lag, but the flash is only LED rather than Xenon. We'll have a full review very soon – while you're waiting, why not check out our Top 10 Music phones?     
Nokia N96 (left) vs Sony Ericsson W995 (right)
Nokia N96 (left) vs Sony Ericsson W995 (right)