Twitter axes support for third-party clients in latest change
One bird only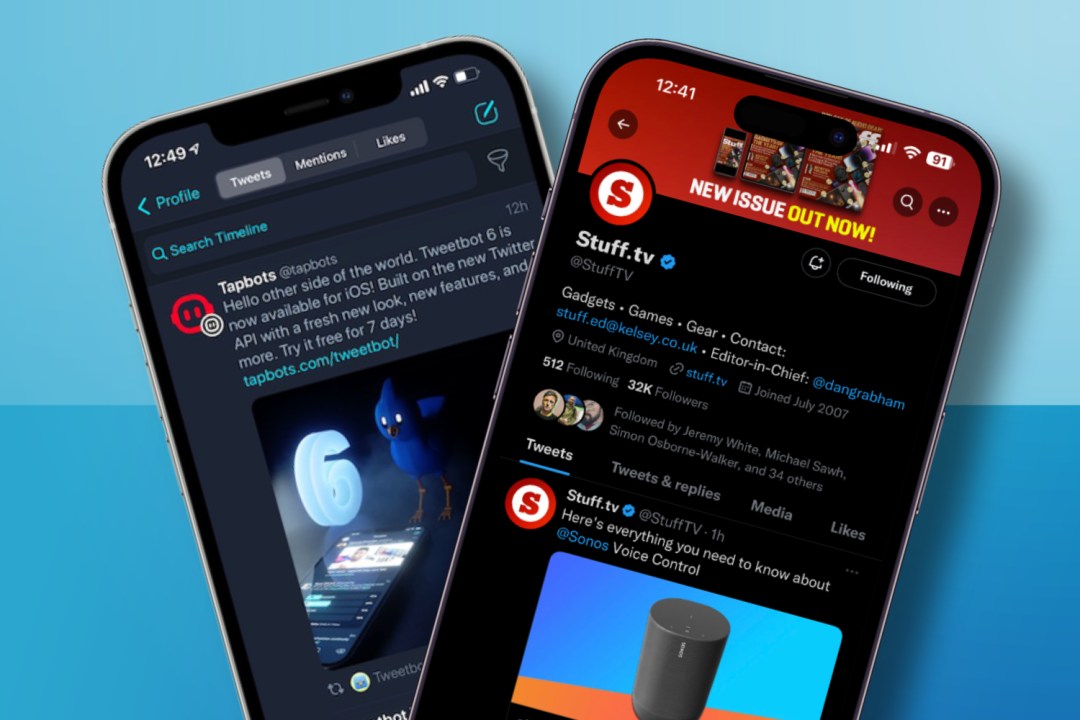 Whether you're a fan of Musk's Twitter takeover or not, there's no denying that over the past few months the bird app has had its fair share of changes. Most of them rather controversial, too. But the latest change straight out of San Francisco is ruffling a few feathers, and changing how people access the platform.
On 13 January (a Friday no less), Twitter users began sharing that they could no longer access third-party clients, such as Tweetbot and Twitterific. There was no word from the bird's nest, and it was unclear if this move was deliberate or things starting to break. We saw some reports of allegedly leaked conversations from Twitter staff, explaining the shutdown was deliberate – but still nothing from Twitter. Until 17 January, with a short tweet explaining the enforcement of API rules meant some apps weren't working.
It's official – Twitter has axed support for third-party clients. It's unclear exactly which API rules the platform reckons it's enforcing here, however. Regardless, users are not happy. The move drastically reduces the number of ways tweeters can access the platform. While the official Twitter app has received some welcome updates recently, third-party clients are feature rich and more customisable.
As for why Twitter culled third-party clients, we can only assume it's to stop users avoiding ads. The platform heavily relies on ads for revenue, but third-party clients cut these out. While perhaps a good bank-balance decision, it's certainly not a good one for user experience. Making platform access less convenient is no way to get in users' good books. This move is definitely a swing and a miss.