Tivoli Model Three BT: the sexiest clock radio you've ever seen
Tivoli's latest airwave-guzzling timekeeper oozes class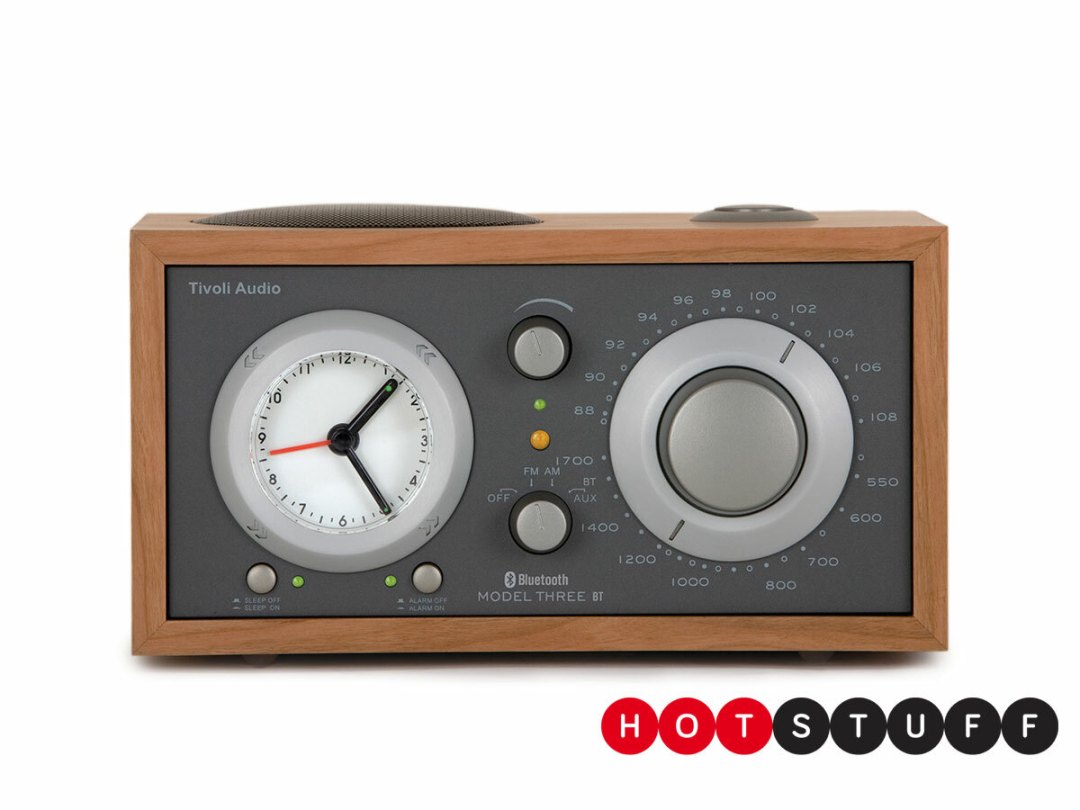 Wow. That's a lot of numbers
It sure is, observant friend. It sure is. Any idea what they mean?
Is… is it a clock?
Very good. Have a sweet. But it's more than just a clock. Obviously.
A clock radio?
You're on fire, you are.
Yes, this is Tivoli's latest clock radio, and it's called the Model Three BT. But don't let the name put you off – its a sexy slab of design, where form dances with function to create beautiful tech art.
What's it got that my Angry Birds alarm clock hasn't?
Well, taste, for one thing. Just look at it. Its hand-crafted furniture-grade wooden case is just asking to be caressed. Its chunky metallic dials and knobs are begging to be turned and twiddled. It's a masterclass in simple, elegant design.
Twiddled?
Yes. Twiddled.
It's more than a pretty face too. Beneath its minuscule shell lies an 8cm driver and bass port, creating room-filling sound with clear spoken word, deep bass and sweet highs.
You can also bolster your selection of AM/FM stations by steaming your own tunes via Bluetooth or the in-built 3.5mm audio jack too.
I'm going to have to sell my car, aren't I?
Not quite. While it's not exactly cheap at £250, Tivoli has stopped the price from creeping even higher by not including a DAB tuner. Instead, you can stream digital stations via your smartphone or tablet to get your digital fix.
It's available from Tivoli Audio in a choice of four finishes, if you fancy spoiling yourself today.
READ MORE: All the Hottest Stuff, in one scorching page