Tiny1 lets you explore the galaxy from your garden
This 'GoPro for stargazers' aims to bring shooting stars to the masses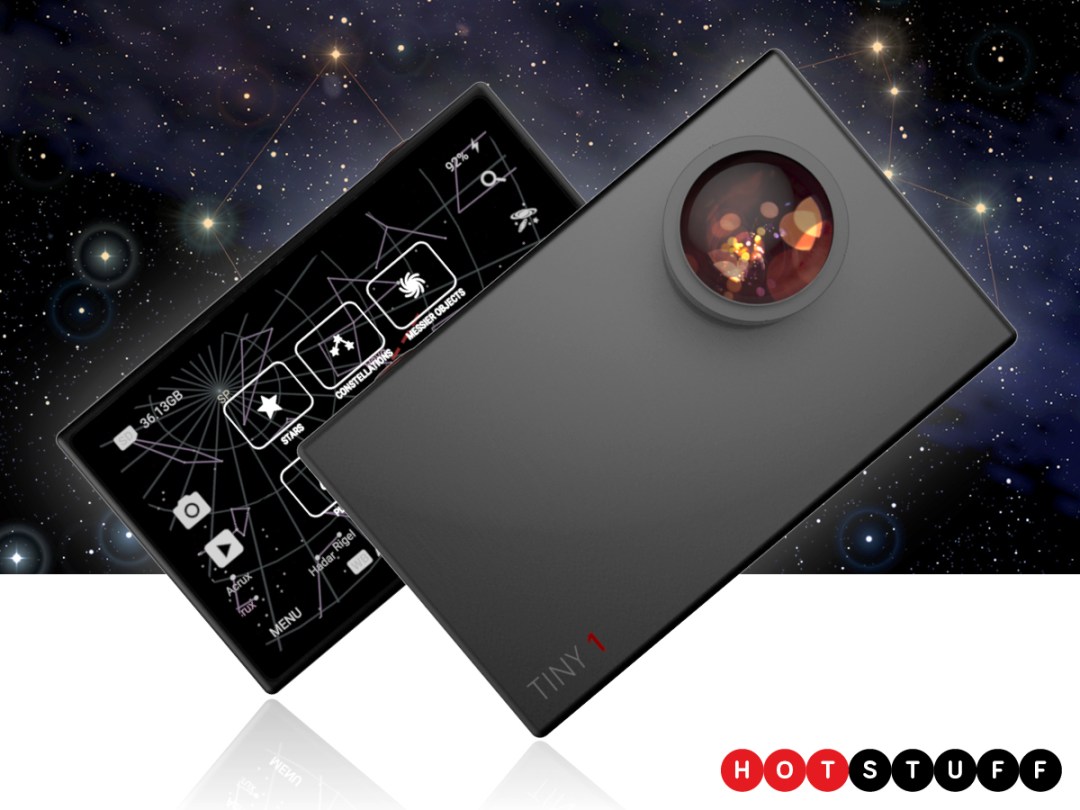 A point-and-click camera? What is this, 2003?
The idea isn't to cart around the Tiny1 everywhere. It's a focussed unit meant to help you capture the stars. And we're pretty much betting that if you're about to say you have a camera on your smartphone, it's not great at night photography. If it's an iPhone, it might even break down in tears at the prospect.
Fair point. So how does it work?
The Tiny1's not trying to do anything wildly mad for a camera. It really is a case of point-and-click, but there are some helpers built in to bolster your chances of getting decent shots. There are presets to help you snap particular night skies, an augmented reality search view, so you can find the celestial body of your choice, and Wi-Fi control via your smartphone so you don't mess everything up with camera shake.
What are the specs? I don't get out of bed for less than a billion MP!
The unit itself has some clout; it's powered by a quad-core Qualcomm Snapdragon processor running at 1.8GHz, and boasts 4 GB of RAM. There's USB, Bluetooth 4.1, and AC Wi-Fi. Plus you can insert up to 256GB MicroSD cards. The touchscreen is 4.3 inches across, there's a compass, a gyro, and—
And I notice you've still not mentioned the sensor or image specs.
OK, so you get 2.5K Ultra HD video at up to 60 FPS, which is squirted out as H.264 MPEG/AVI. It appears stills in RAW, TIFF or JPEG are grabbed at the same resolution.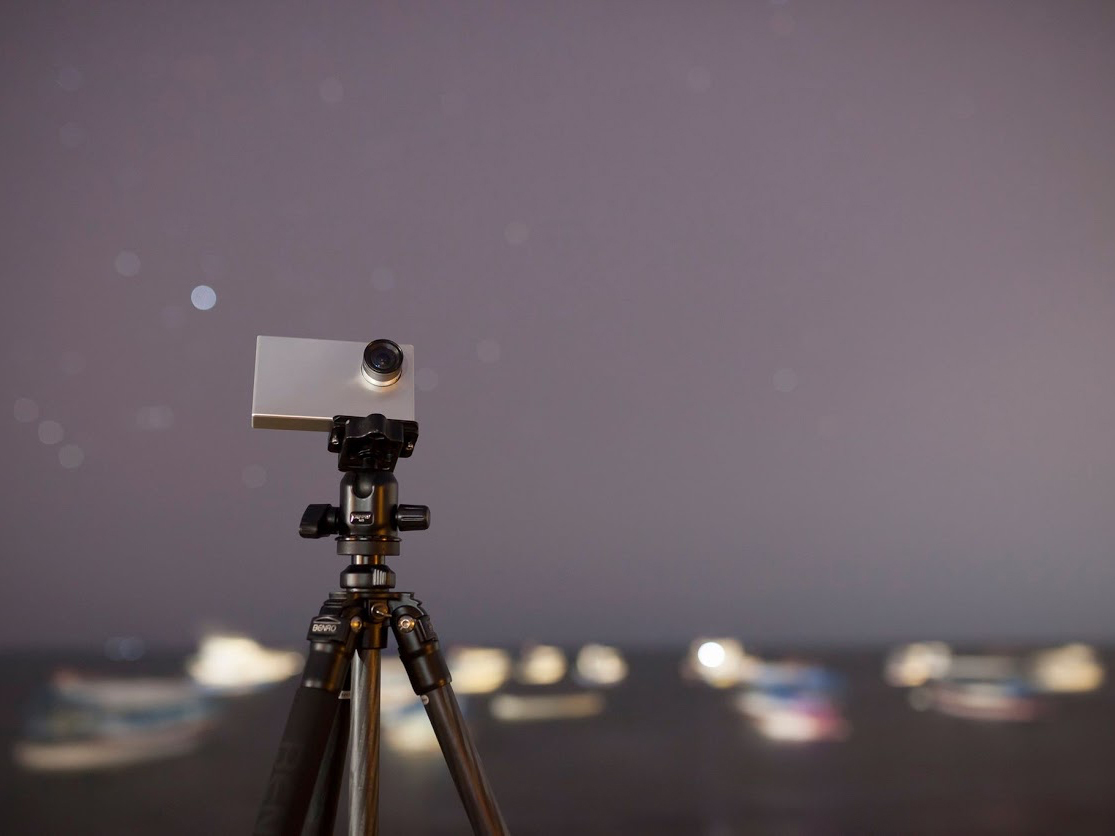 That's, what, 4MP? It really is 2003!
That's a bit harsh. The thing is, this is all about night shooting, and the creators claim with 16 MP and the like, you're essentially zooming into noise, wasting storage, and it's no better for capturing the night sky. Also, the Tiny1 isn't trying to be a DSLR (even if it works with DSLR lenses and even telescopes, which might scupper the ultra-portable angle a touch) — it's about bringing simple stargazing photography to the masses.
But what about selfies? An amazing time-lapse of the Milky way is fine, but I'm not happy unless at least 75 per cent of my photos include my beautiful visage.
Oh, good grief. Yes, you can use it for that, too. There's a day mode switch that cuts the IR filter and allows natural colour. Fortunately for you, there's not an ego off switch on the Tiny1 – or anywhere else.
Hurrah! Where can I buy one?
On Indiegogo. $399 gets you the camera, a wide-angle kit lens, and your name on the creator's custom star map. Happy now?
You could say I'm OVER THE MOON!
Sigh.