The best Lego Black Friday deals 2023: from Star Wars to succulents
Lego sets that won't set you back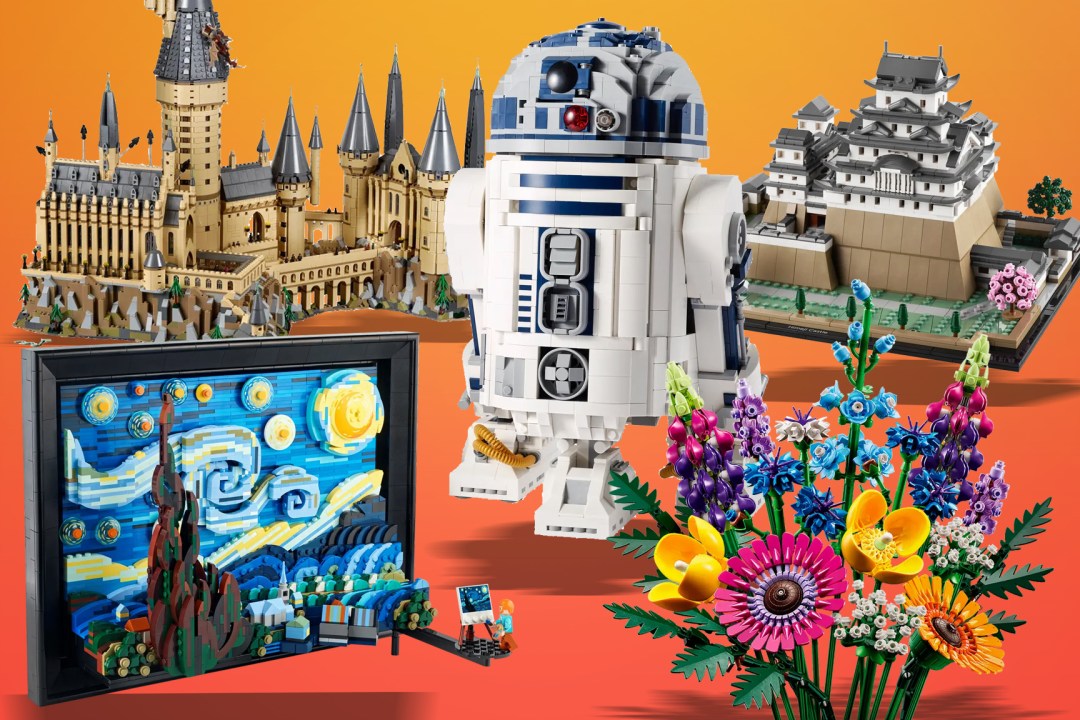 Lego may be loved the world over, but you'll need some deep pockets to get your hands on the latest sets. Thankfully, there are savings to be made around the Black Friday shopping season. The official Lego web shop will be hosting its own discounts from the 24th to the 27th of November. But other retailers have already gotten in on the action.
Amazon and Very currently lead the way in the UK, with big savings a selection of sets from the Lego Icons, Lego Ideas and Lego Architecture range. There are discounts on some iconic Star Wars characters recreated in brick form, and Lego Harry Potter fans are in for a treat, too.
First up, if you're looking for a few brick-based succulents that won't need watering, there's 25% off the LEGO Icons flowers collection. Priced vary depending on whether you're after the Orchid (£30 instead of £45 from Very.co.uk) or Wildflower Bouquet (£35 instead of £55 from Amazon). Each is sure to brighten up your room, with minimal maintenance – once you've built them, that is.
Star Wars Lego deals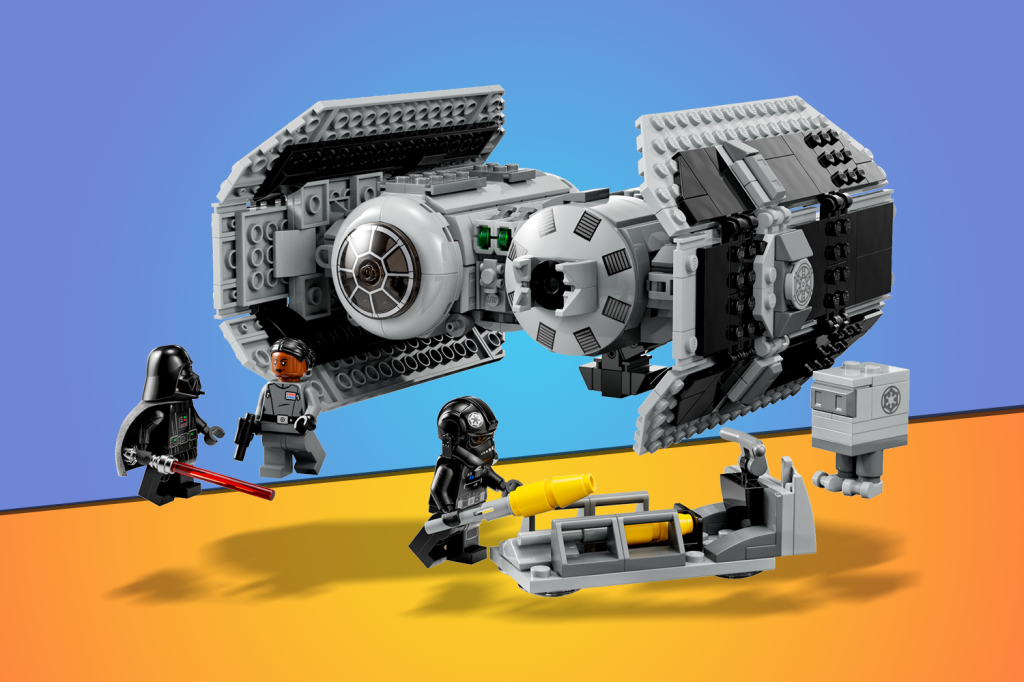 Star Wars fans should check out the very enjoyable TIE Bomber set is available for £43, down from £60. This 625-piece set depicts (in miniature form) the Star Wars: The Empire Strikes Back titular scenes, and includes minifigures of Darth Vader, Vice Admiral Sloane and a TIE Bomber Pilot, plus a Gonk Droid. You can even shoot tiny torpedoes. Or you can create a helmet collection with reductions on Captain Rex (£43 from Very, save £16), Clone Commander Cody (£40 from Very, save £20) and the Mandalorian (£45 from Very, save £10).
Other Lego Star Wars deals
Marvel Lego deals
If comic books are more your thing, there's a very decent 25% off the 590-piece Infinity Gauntlet set (now £60). There's a substantial £35 off the Guardians of the Galaxy spaceship (£105 from Very, down from £140). Plus a whopping £55 off the Dr Strange Sanctum Santorum (£155 from Very, down from £215).
Other Lego Marvel deals
Harry Potter Lego deals
For seriously dedicated fans of the wizarding world, the huge Lego Hogwarts Castle set is on sale at Amazon for £325 – a 21% discount on the usual £410 asking price. This massive 6000-piece set includes buildable stained glass windows, house banners, benches, flaming torches and tables for the Great Hall, Hagrid's hut, the Whomping Willow tree (complete with flying Ford Anglia) and enough accessories to stock a Room of Requirement.
Other Lego Harry Potter deals
Lego Icons and Ideas deals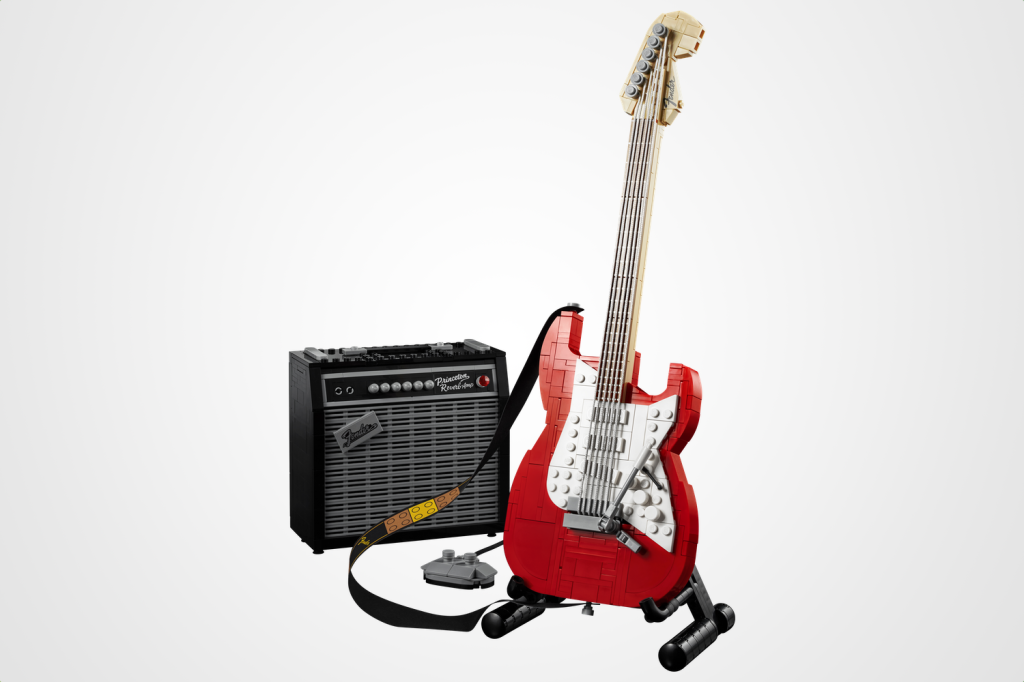 If you're looking for something a little more…let's say, upmarket, then try the £120 Himeji Castle (via Very, save £20), a brick-based recreation of one of Japan's most iconic historical buildings. We're also big fans of the Lego Ideas Fender Stratocaster, which comes with a '65 Princeton Reverb Amplifier to complete the classic rock look. This set usually costs £105, but can be had for £89 right now – that's 15% off.
We're long past Halloween now, but that's no excuse for not picking up the fantastic Lego Icons Ghostbusters ECTO-1 car kit. This 2000-piece set is based on the more recent Ghostbusters Afterlife film, with swivel-out proton pack gunner seat, working steering, trapdoor with ghost trap and rotating 'ghost sniffer'. Usually you'd pay £210 for the kit, but during Black Friday it's just £142 – that's a 32% saving.
Maybe you prefer a more relaxed pace of life? The Icons Vespa model should suit; this classic moped includes an accessories basked filled with a flower bouquet, a helmet (safety first, people) and a classic 60's Italian license plate. There's working steering and a functional kickstand, too. There's 30% off the usual £90 asking price for Black Friday, meaning you can add one to your Lego garage for £63.
Other great Lego Black Friday deals
Lord of the Rings superfans have to check out the Lego Icons The Lord of the Rings: Rivendell. This enormous set has over 6000 pieces and includes 15 different minifigures, recreating the Elven city in brick form. It would usually set you back £430, but is currently 9% off, meaning you pay £390.
Black Friday 2023 is here and all month long we'll be covering the best deals across the web. Whether you're looking for a new phone, laptop, or stick vac, we'll be highlighting the biggest savings around.
Check out the best Black Friday deals (US) and the best Black Friday deals (UK)