The Stuff IFA awards 2019
Where's the gadget haul? This way!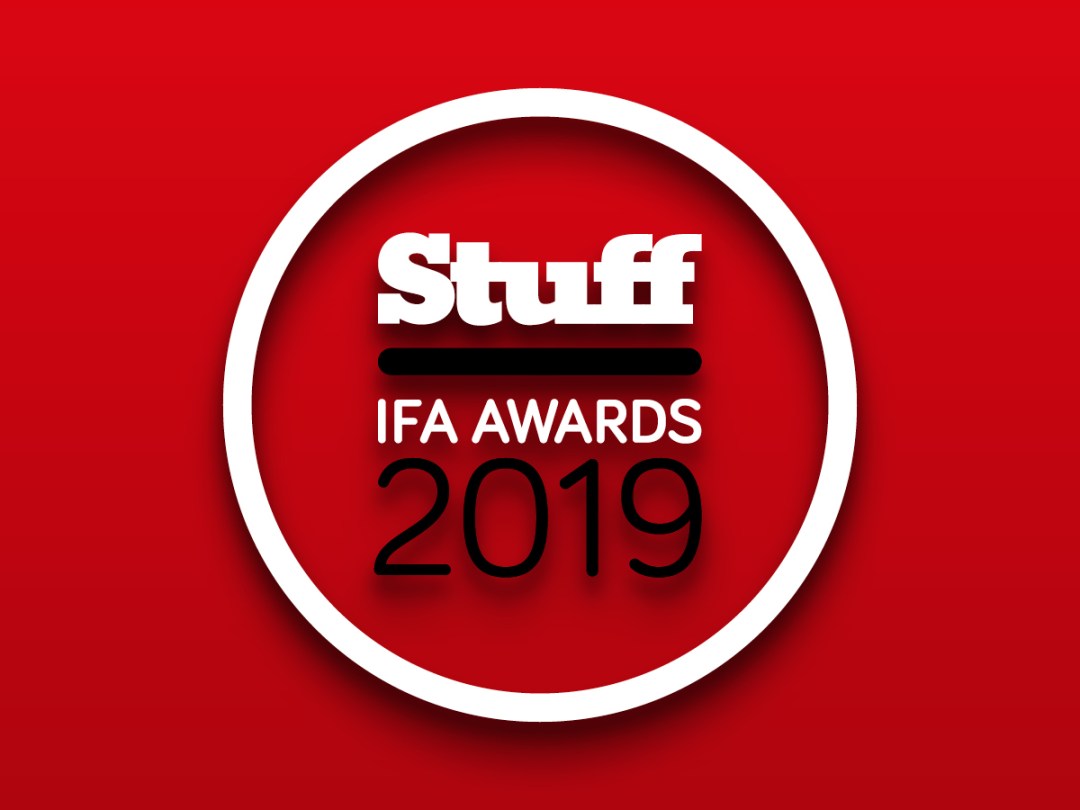 IFA sadly has nothing to do with FIFA. For those that don't know (anyone who doesn't consider them a full-time nerd), it's a huge tech expo in the Messe exhibition centre in Berlin that dates back to 1929 – and it leaves many breathless.  
This year was as mind-bending and overwhelming as any previous year and every company was vying for attention with the latest TVs, phones, projectors, music players, headphones, smart technology, oh and there was also a batmobile on show. Just because.
We covered all the news here if you want to know all the Hot Stuff that dropped over this Messe weekend. 
Thing is, here at Stuff only the most discerning of tech gets our full attention, and that's why we've compiled this list of 10 winners, worthy of yours.
Whether it's being the first, being the best, trying something new, reminding us of something old, ticking all the boxes – each winner inspired us in some way, so let us roll out the red carpet for this bunch. 
Sonos Move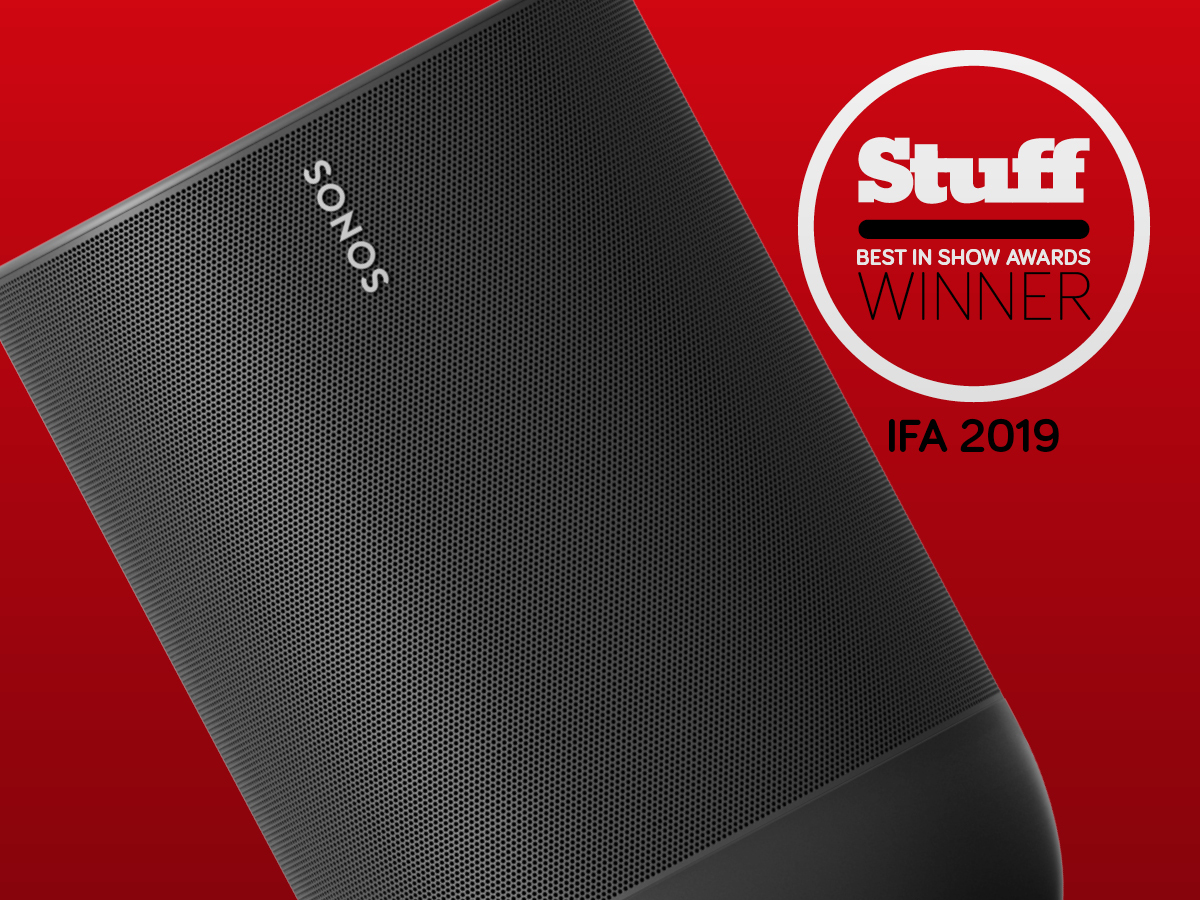 Sonos is going in the right direction, and that's outdoors as the US company announced its first-ever water-resistant portable speaker. It's heavy, it's big, sounds brilliant and just because it's outdoors, it's no outsider with the option to connect via WiFi to the Sonos family, extending the party onto the patio. But now Sonos can also roam wherever you do, behaving like any Bluetooth speaker. Don't worry about switching between the two connectivity modes either, because it's clever enough to recall the last device it was tethered to. Welcome to the great outdoors you big weirdo!
Words: Natalya Paul
Philips OLED+984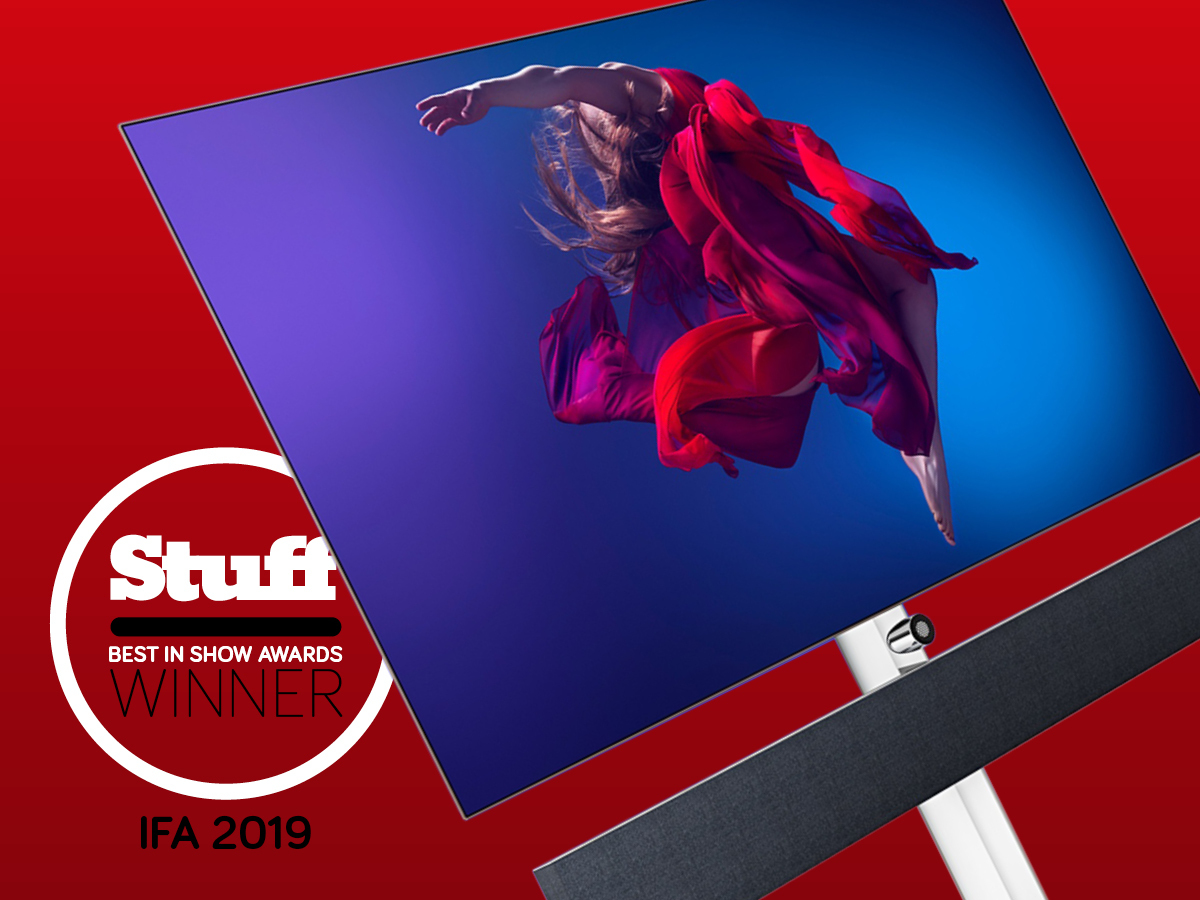 Philips' partnership with high-end audio expert Bowers & Wilkins produced our favourite telly of last year. But that could soon be knocked off its perch by the OLED+984. A multi-driver sound system sits below the 65in 4K OLED panel, and between the two is a centrally mounted 'tweeter-on-top' that is separated from the cabinet to produce a cleaner sound. Philips' excellent P5 picture processing engine has been upgraded for 2019, so when paired with four-sided Ambilight everything on the screen looks sensational, and at £4,500, we'd cry if it didn't.
Words: Matt Tate
Nebula Soundbar Fire TV Edition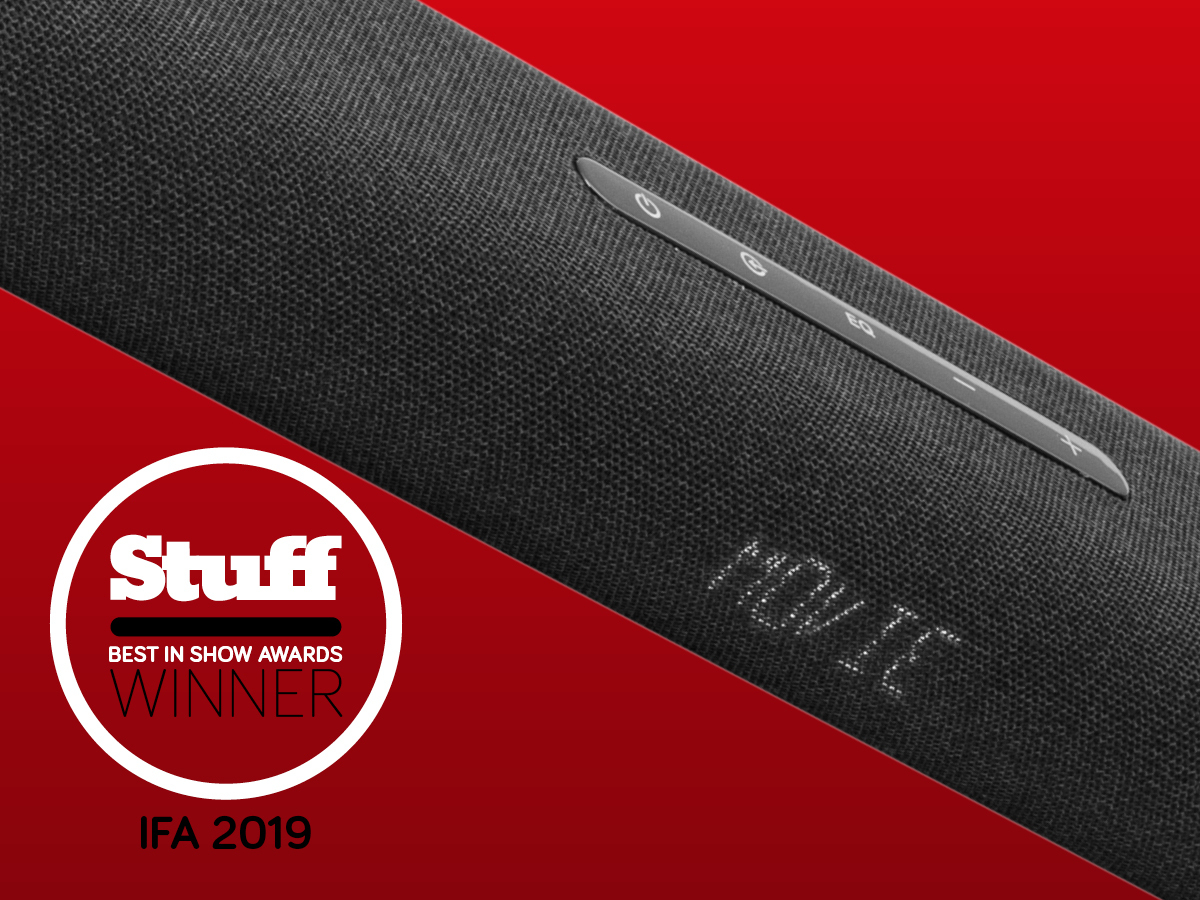 At this point we're all so used to jabbing dongles and cables into our TVs that we barely notice we're doing it, but Amazon and Anker are taking a slightly more unified approach to home entertainment. The Nebula Soundbar – Fire TV Edition puts a Fire TV streaming platform inside a 2.1 channel soundbar, giving you two products in one. It can stream 4K video and comes with an Alexa remote for voice commands. We have faith that Anker will do its bit in the audio department.
Words: Matt Tate
Motorola One Zoom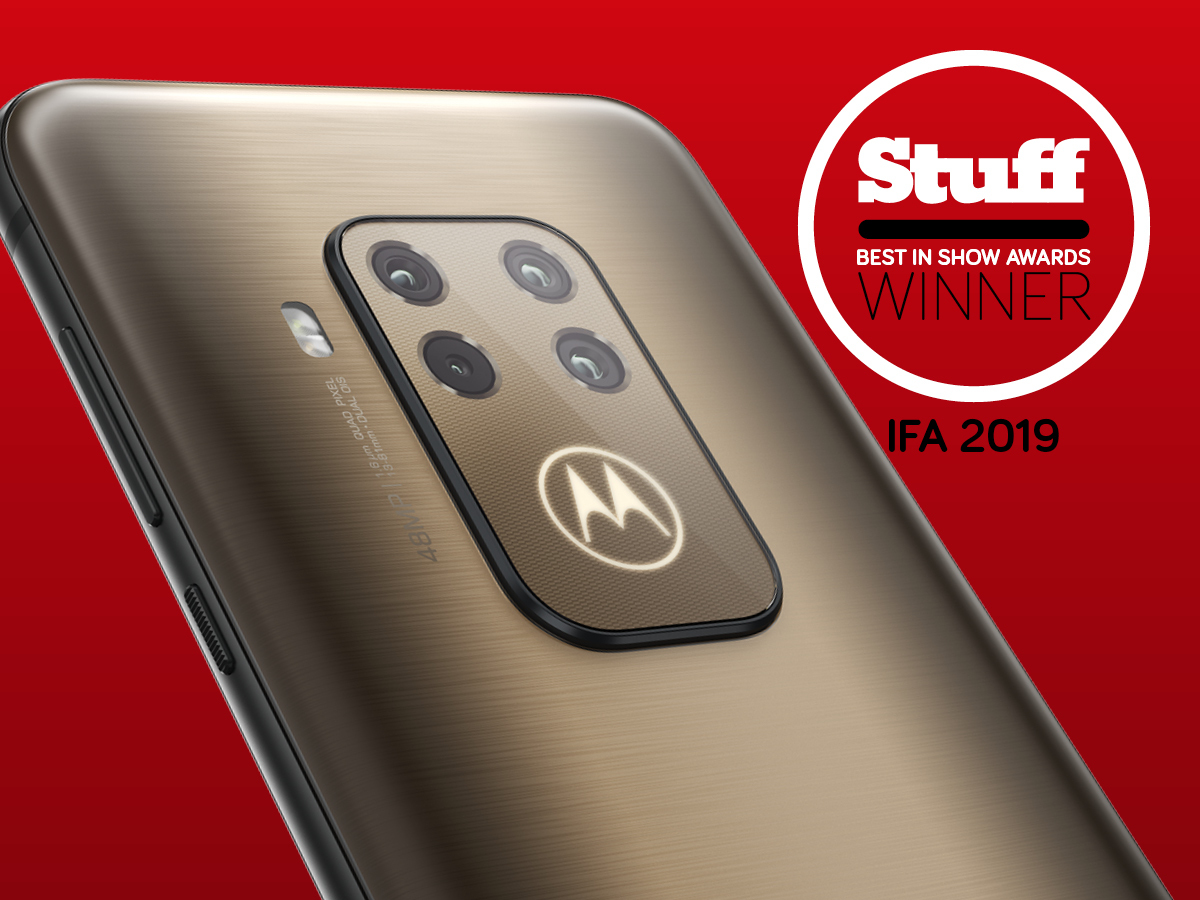 It's easy to get swept up in a heady trance of shiny things which promise the world, but will burn literal holes in your pocket and scorch your bones. So when the king of mid-rangers Motorola announced its newest flagship with an impressive quad-camera set-up comprising of a main 45MP shooter, ultra-wide angle lens, 10X hybrid zoom and a 5MP depth lens for £379; we had exactly zero complaints. The front-facing camera totes a 25MP sensor too, which trumps many phones twice the price. And when you're sharing glorious crisp images of your latest exploits, it's enough to silence the bezelephant in the room.
Words: Natalya Paul
Huawei Freebuds 3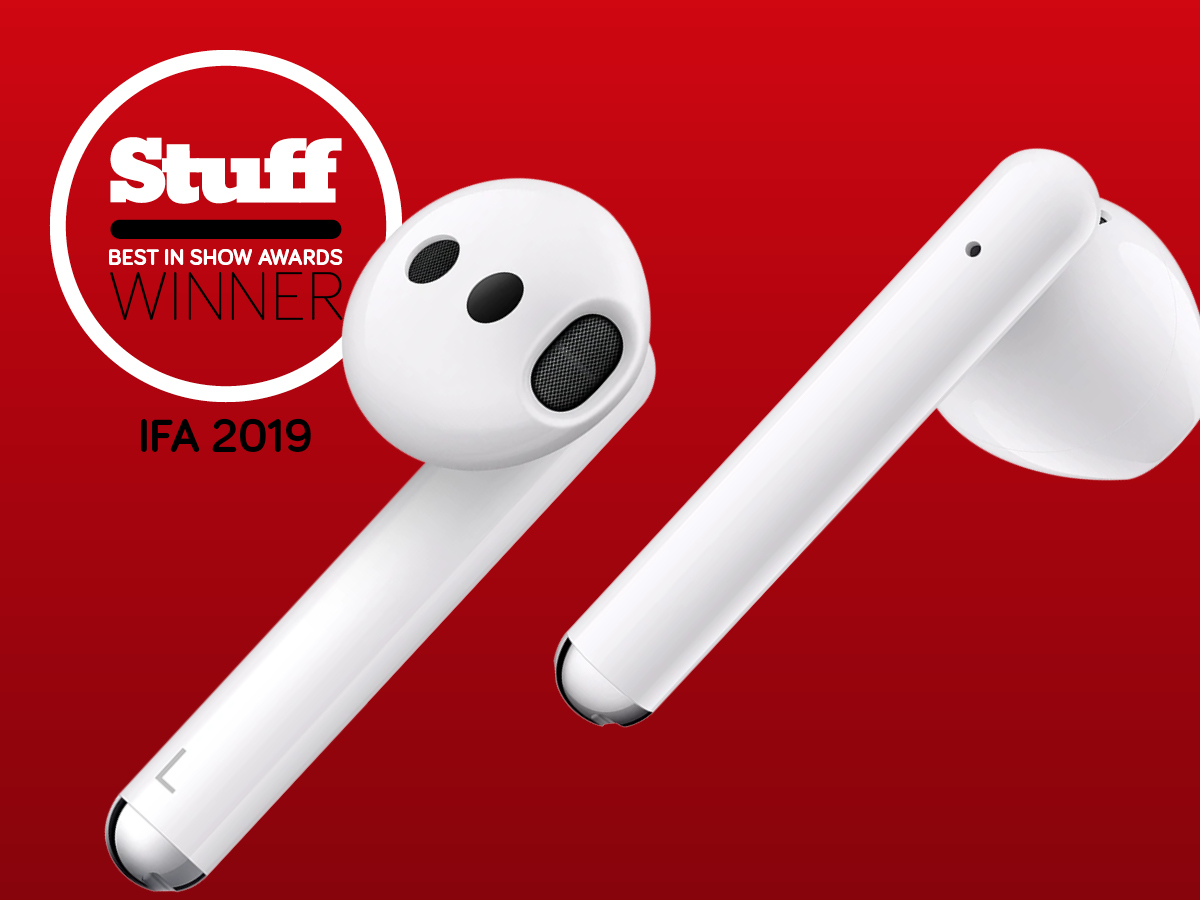 Why anyone would take design inspiration from the Airpods is beyond us, but that hasn't stopped the things swarming the planet in some kind of unstoppable epidemic. The Freebuds 3 possess a few more tricks, thankfully. Not only do they have active noise-cancelling; and the first to do so with an 'open-fit', but they power up 100% faster than AirPods 2, charge to full in 30 mins and bring four hours of playback. We haven't had a proper listen yet, but with a dedicated 'bass tube', we're hoping they'll be better buddies than their predecessors and that Huawei will have finally caught up in the audio department.
Words: Natalya Paul
Garmin Venu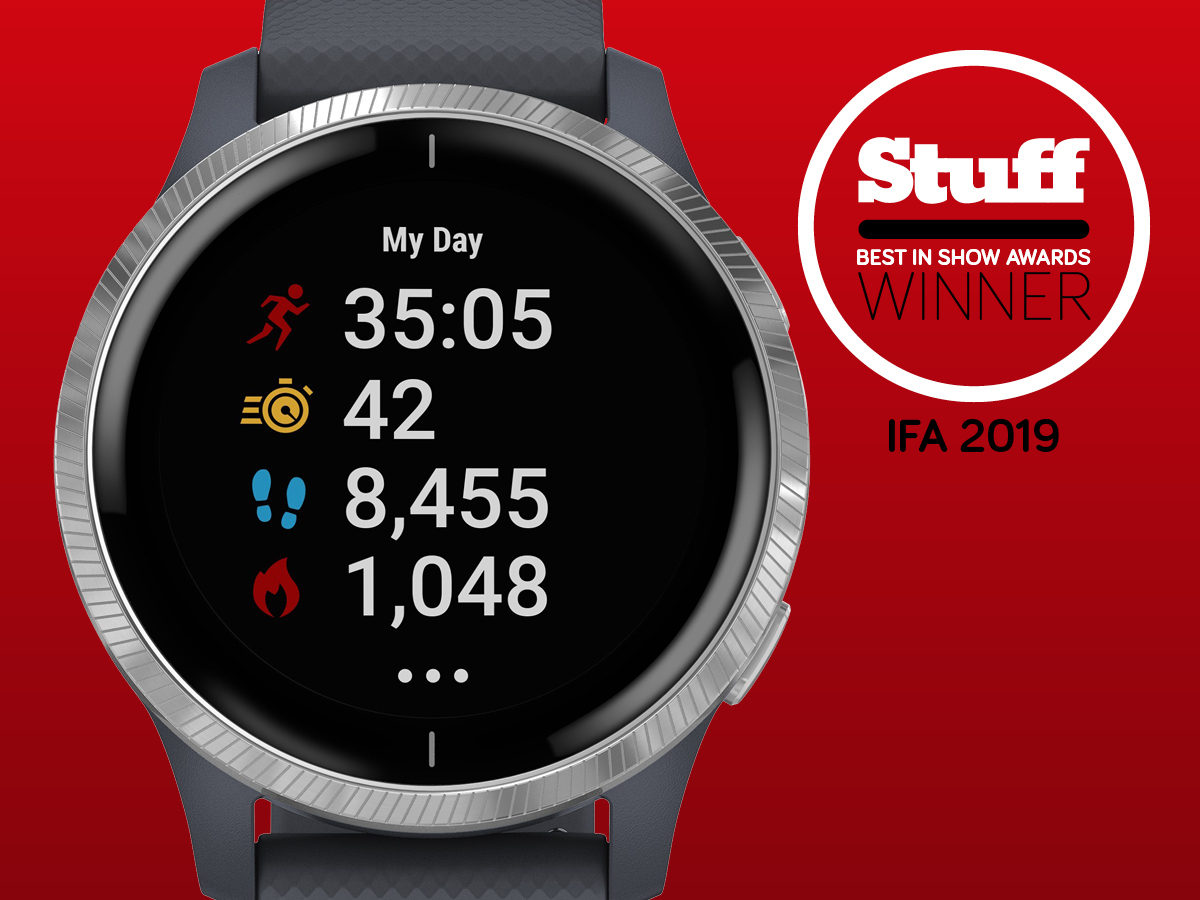 Berlin was abound with wearables from musical glasses to Puma-branded sports watches, but Garmin's first AMOLED offering has bigger rivals in its sights – the Apple Watch. The £299 GPS timepiece is packed with health and fitness tracking skills, including heart-rate, pulse ox, sleep and menstrual cycles. That bright 1.2in screen is used for workout animations and notifications, while a five-day battery life puts Apple to shame. Strap one on sometime later this year.
Words: James Day
Sony 40th Anniversary Walkman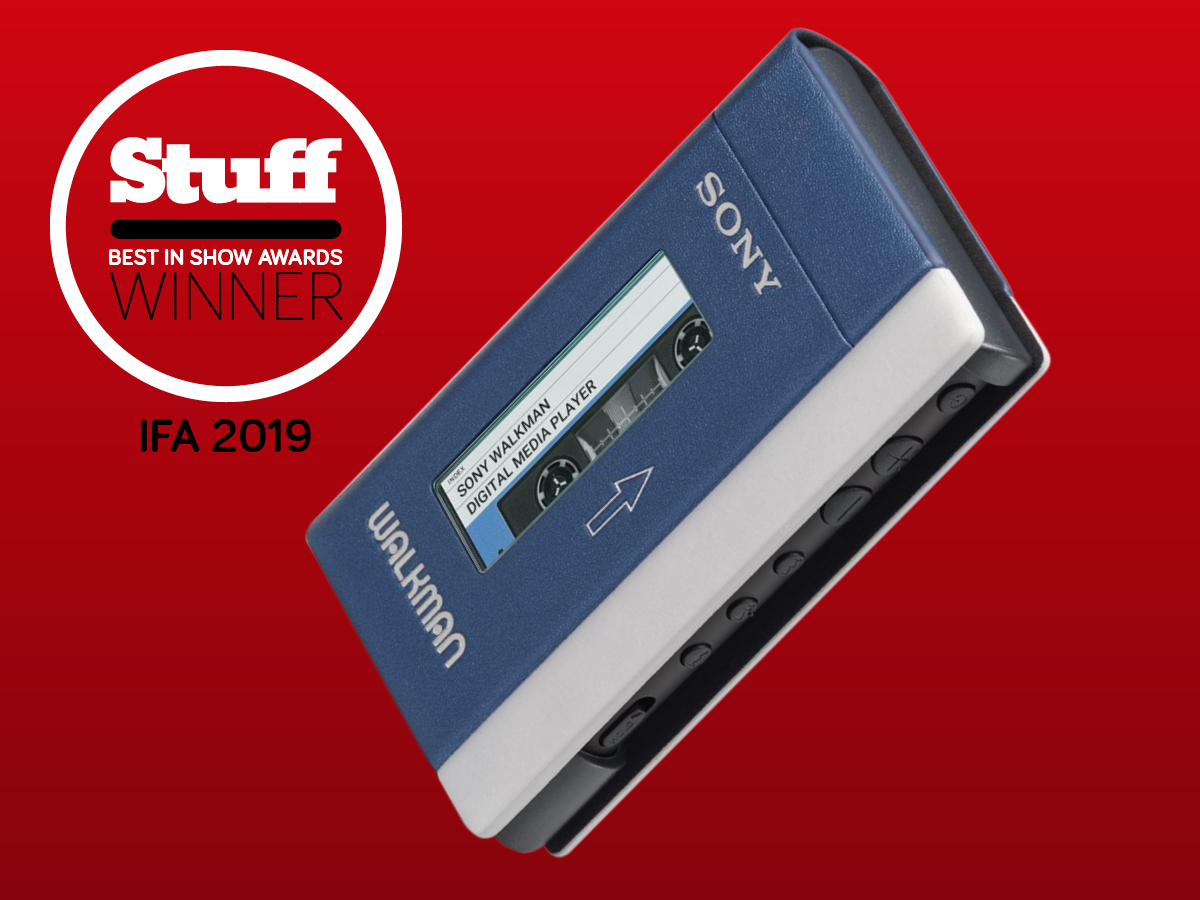 It's double bubble for the boys from Japan. Hidden at the back of Sony's stand and trying unsuccessfully not to make a fuss, we happened upon a retro version of its latest Hi-Res personal music player mimicking the first ever cassette Walkman from 1979. Colleagues confided in Stuff that they'd kill to get their hands on one and we concur, especially as it displays track names on the 3.6in HD touchscreen like a mixtape. It lands in November for around £400.
Words: James Day
Sennheiser Momentum 3.0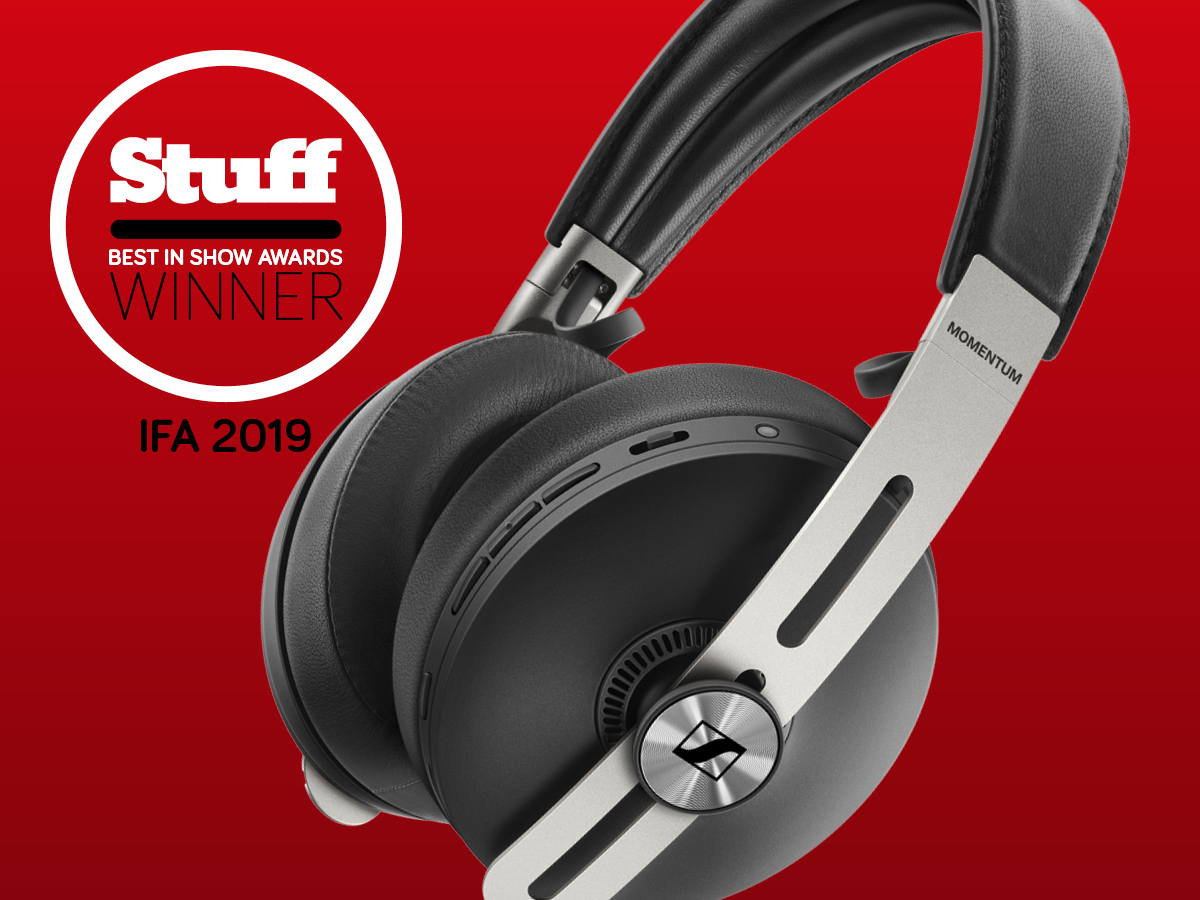 Have you ever stroked sheep leather? Seriously, it's incredible and Sennheiser's new cans are covered in it. The Momentum Wireless 3.0 face stiff competition from Sony, Bose and B&O for the noise canceller crown, but trademark looks, outstanding build quality and assured flawless sound make these our choice over ears from IFA 2019. Pick up a pair for £349 and seductively run your fingers over them. It'll make fellow air travellers uneasy, but you won't regret it.
Words: James Day
Razer Blade Stealth 13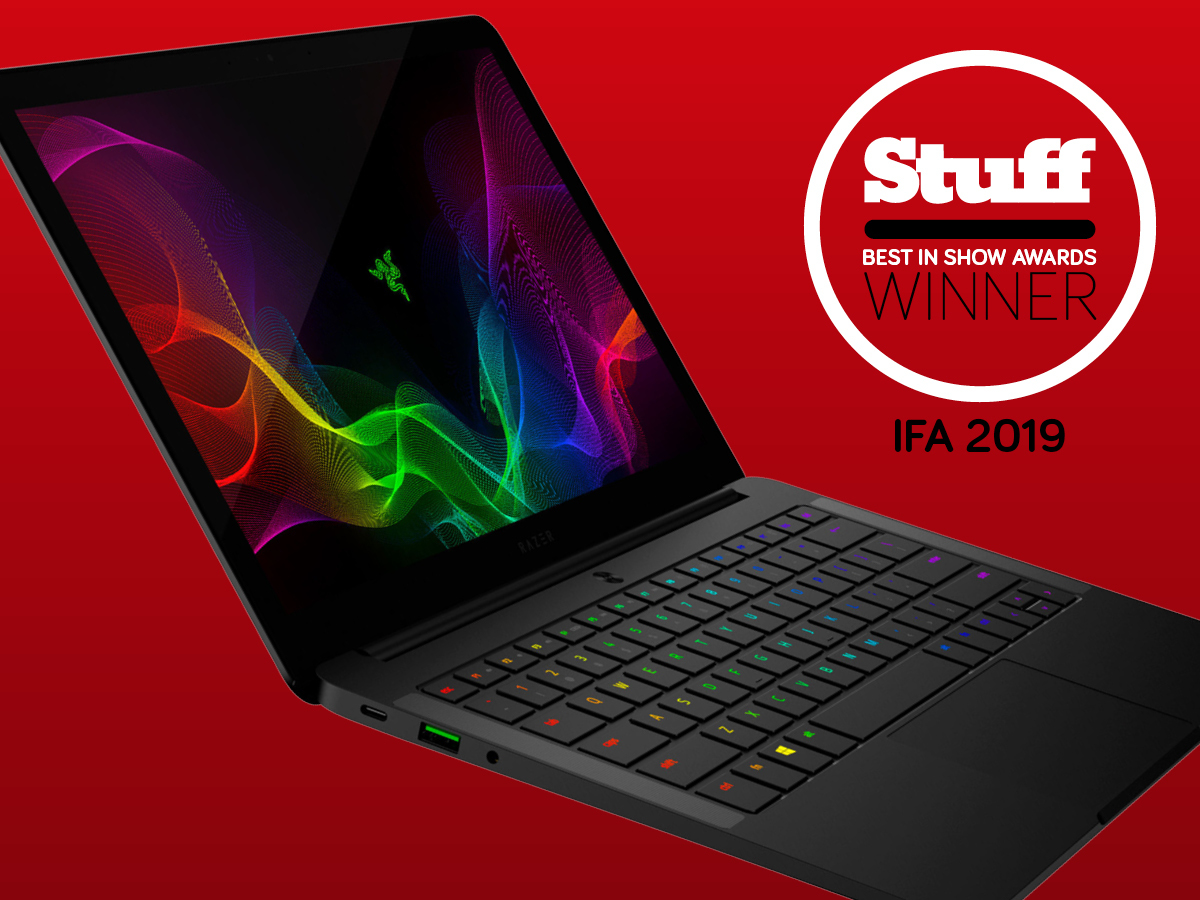 The supposed portability of most gaming laptops is immediately called into question when you realise they're comparable in size to a monster truck. Not so with the Razer Blade Stealth 13, a wafer-thin and featherlight ultrabook that somehow manages to inhabit NVIDIA's GeForce GTX 1650 graphics card and a 10th Gen Intel Core i7 processor. That's more than enough grunt for some serious on-the-go gaming, even if there's a good chance it'll get hotter than Venus during lengthy Apex Legends sessions.
Words: Matt Tate
Sony Xperia 5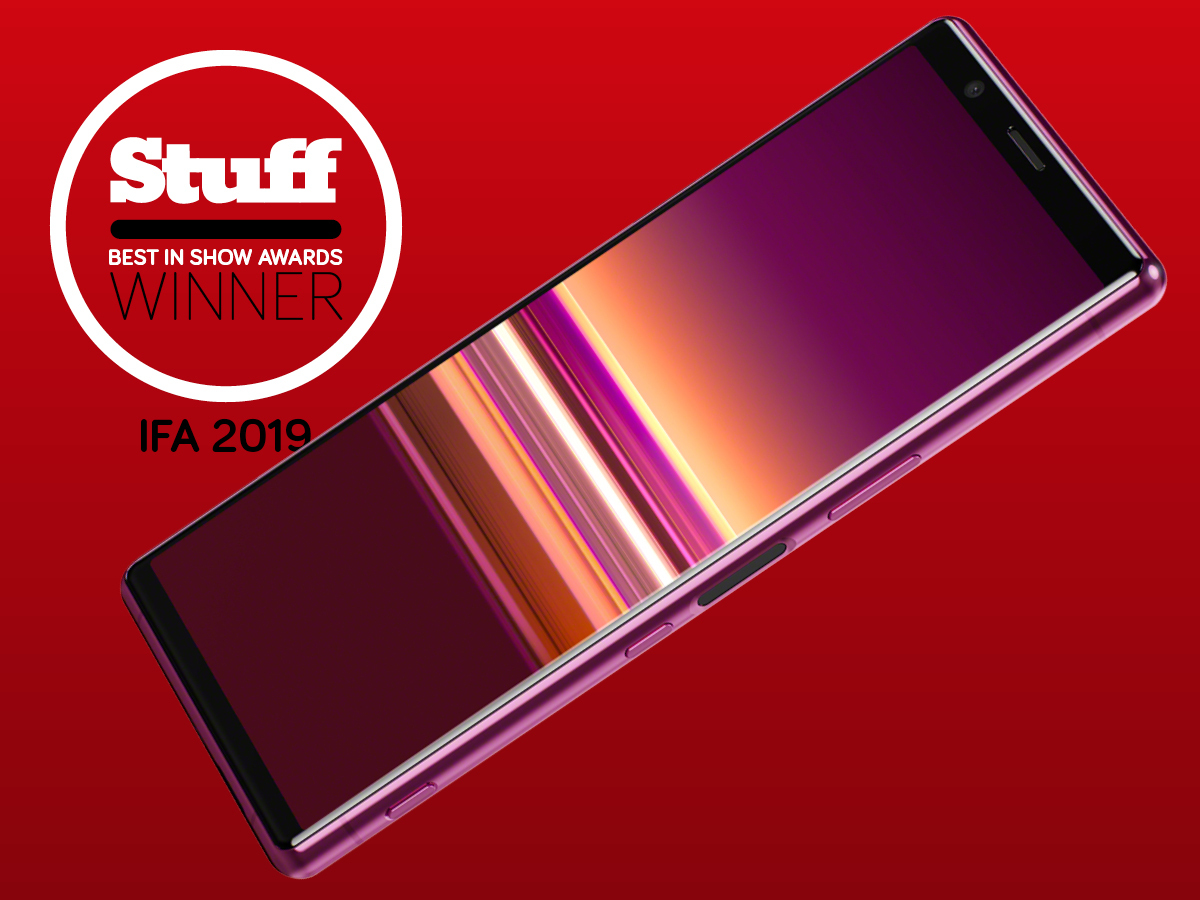 We adore the Xperia 1 flashship phone for having the audacity to be different with an ultra-wide 21:9 display. The compact Xperia 5 doesn't carry over the same 4K HDR OLED display, but the elongated dimensions remain as does pretty much all of the top spec innards. Pre-order the £699 (est) handset and Sony will bundle its £220 WF-1000XM3 noise cancelling buds for free, which given they're a Stuff five-star product in their own right, is an outrageously tempting deal.
Words: James Day