Stackable storage makes expanding the EzeeCube media center a breeze
It plays your media, auto-syncs your photos, and can be expanded to play 16-bit games and record live TV. Is there anything it can't do?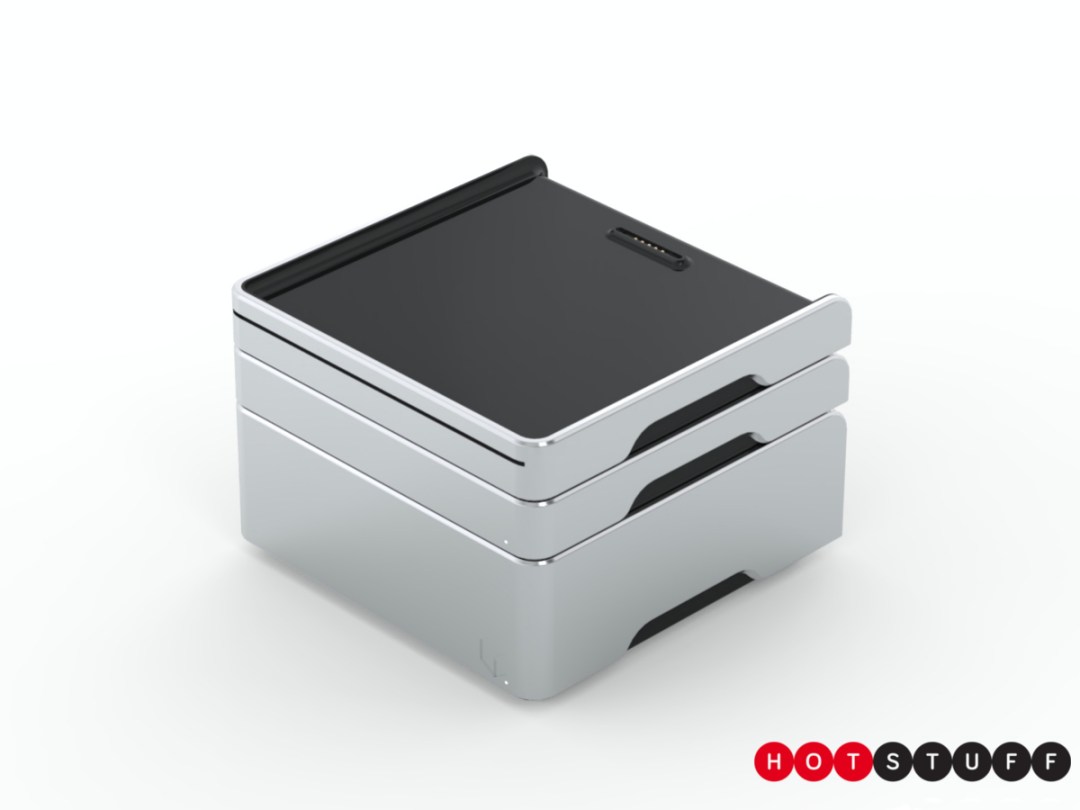 Well, that's a cute… wait, what is this exactly?
The larger unit on the bottom is the EzeeCube, a new media center currently being crowdfunded on Indiegogo, which has a dual-core A9 processor, 1GB of RAM, and 1TB of storage. The two thinner objects neatly placed above are EasyDisks, which are 2TB hard drives that simply sit atop the EzeeCube itself.
So you just stack them atop each other and it all works?
Indeed, that's the promise being made, at least. Up to four of the EzeeDisks can be stacked (via small built-in connectors) to complement the storage in the main EzeeCube unit, allowing up to 9TB total of storage space for your myriad files.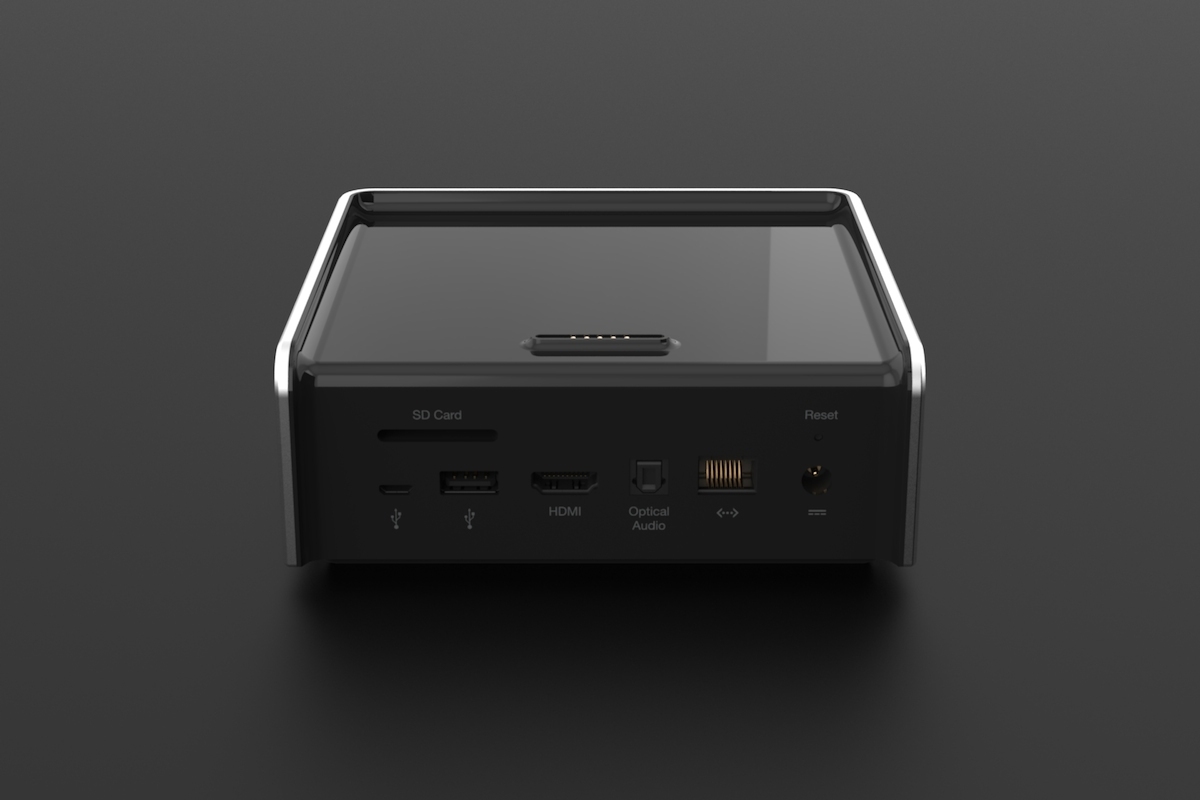 And what might I be using that storage for?
The EzeeCube features a built-in XBMC media center app, allowing you to do things like play back all sorts of locally stored digital media and stream media from your computer or mobile device.
It's also an automated photo backup system, using a paired mobile app to wirelessly save photos from your device(s) and auto-remove duplicates, plus it creates a media cloud bank that you can access from anywhere.
Wow, that's quite a bit of stuff going on.
And there's quite a bit more. Optional attachments will allow you to stack on an open-source EzeeGame unit that features Super Nintendo and Sega Genesis cartridge slots via XBMC's emulator. Meanwhile, a USB attachment allows the ability to watch and record live TV and schedule recordings.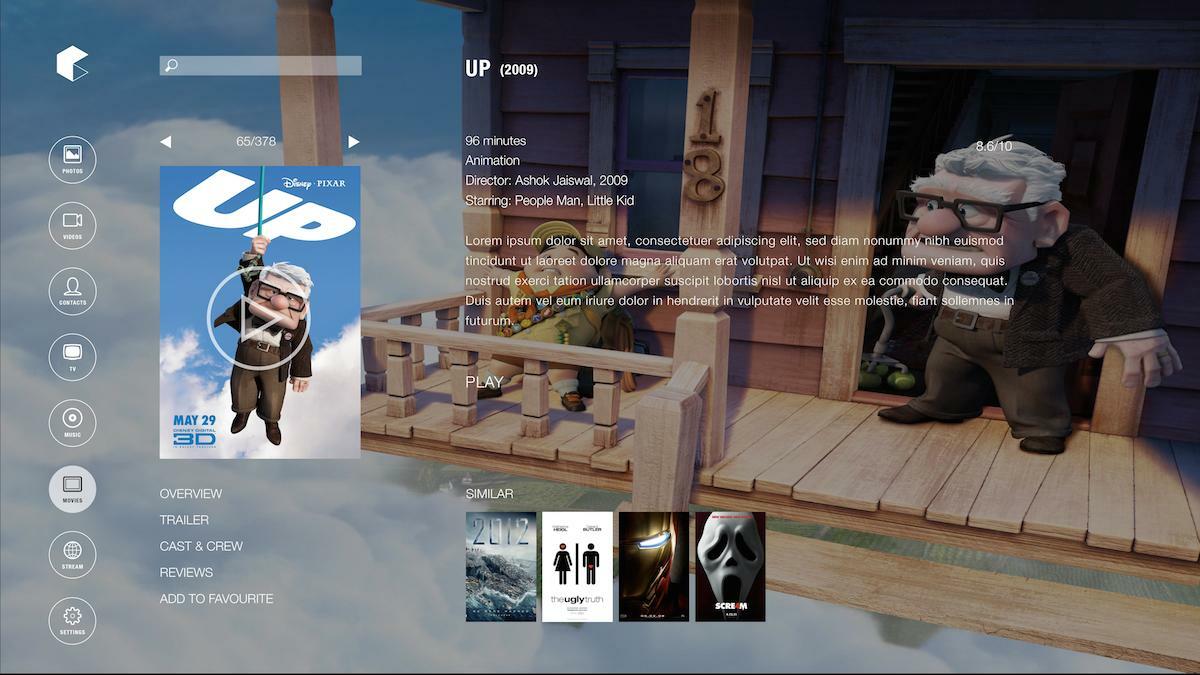 Now that sounds like a bit too much, maybe.
Right, that's one of the negatives about the Indiegogo campaign at this point—this system is designed to be easy and approachable, yet there are so many configuration options and confusing backer levels that we imagine some folks might get scared off.
It seems like there are great ideas here, though, so we hope it gets funded and the message has a chance to be refined before it's widely available.
I'm not worried. How do I become an early adopter?
The EzeeCube campaign on IndieGogo is about halfway done and halfway funded—it has 30 days left to go to make up the rest of its US$75,000 goal. US$199 (about £115) will get you an EzeeCube in November of this year, with the various storage and functionality attachments sold separately at different price levels through the campaign.
[Source: Indiegogo]
READ MORE: GameStick review