Sony Walkman B170 designed with bass junkies in mind
Sony's latest Walkman is a bass heavy, brain shaker of an MP3 player… and it looks like a USB stick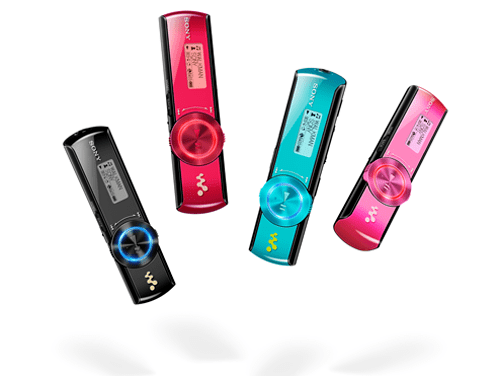 It may look like a cross between a portable car radio and a cleverly designed USB stick, but this is Sony's new bass-heavy, brain-shaking B170 Walkman.
Tiny as the B170 is – at 88.8 x 22.5 x 15mm, and weighing a mere 28g – you may actually forget it's in your pocket. It's all part of Sony's bid to entice us away from our iPods and into Walkman territory.
If that's not enough to pry your iPod from your clasped hand, how about its ability to charge in three minutes for 90 minutes of music listening? A brilliant feature for those absent-minded moments when you forget to charge your MP3 player overnight.
According to Sony, a full charge will give you 18 hours of music playback. Though that's with the caveat that you'll need to turn the power save mode on, the LED off, shut down the equaliser and bass, and limit your playback to 128kbps MP3s.
Don't be fooled by its diminutive frame. The Walkman B170 has been designed with bass junkies in mind, with particular attention paid to the low end of the audio scale. Plus there's a bass boost button for when you really want to crank it up – and a colour-matched LED that pulses in time with your music. Clip it to your lapel and you're a walking disco.
Available in 2GB and 4GB flavours, the Sony Walkman B170 certainly isn't for those who like to cart their entire music library around. But it's easy enough to drag-and-drop choons onto your device from your computer using its nifty built-in USB connector. This also means you can plug it into cars with USB support.
Pricing details for the B170 are yet to be revealed, but it'll be available as of mid-February. 
You may also like
Apple patent outlines Siri plans for 2012
Intel introduces CPU overclocking insurance for cautious tweakers
iPad 3 Retina Display leaked in iBooks 2 code