Sony Ericsson Xperia X10 coming to Vodafone in April
The Sony Ericsson Xperia X10 is coming to Vodafone in April, it's been confirmed.Without doubt one of the most exciting handsets to come from Sony Eri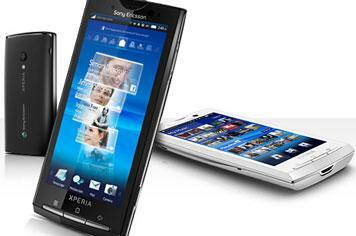 The Sony Ericsson Xperia X10 is coming to Vodafone in April, it's been confirmed.
Without doubt one of the most exciting handsets to come from Sony Ericsson's camp for a while, the Xperia X10 has been pushed back from its original release date of February – a fate which saw the X2 dropped from the same network just last month.
Once it lands on shelves, we can expect the Android handset to pack an 8-megapixel camera, a 1GHz Snapdragon processor, 4-inch capacitive touchscreen and Sony Ericsson's rather lovely-looking UX interface laid over the top.
Pricing and exact availability are yet to be confirmed, but we'd predict you can expect a lengthy, pricey contract deal to get this handset for nada. It's not exclusive to Vodafone, though, with O2 and T-Mobile also getting their paws on it. Let's hope a bit of healthy competition keeps the prices as low as possible.
We're definitely looking forward to getting our hands on it in a couple of months – are you? Let us know below.
Via: Fonehome