Silently waft across the wet stuff on Quadrofoil's innovative electric watercraft
Because Jet Skis are, like, so last year, dude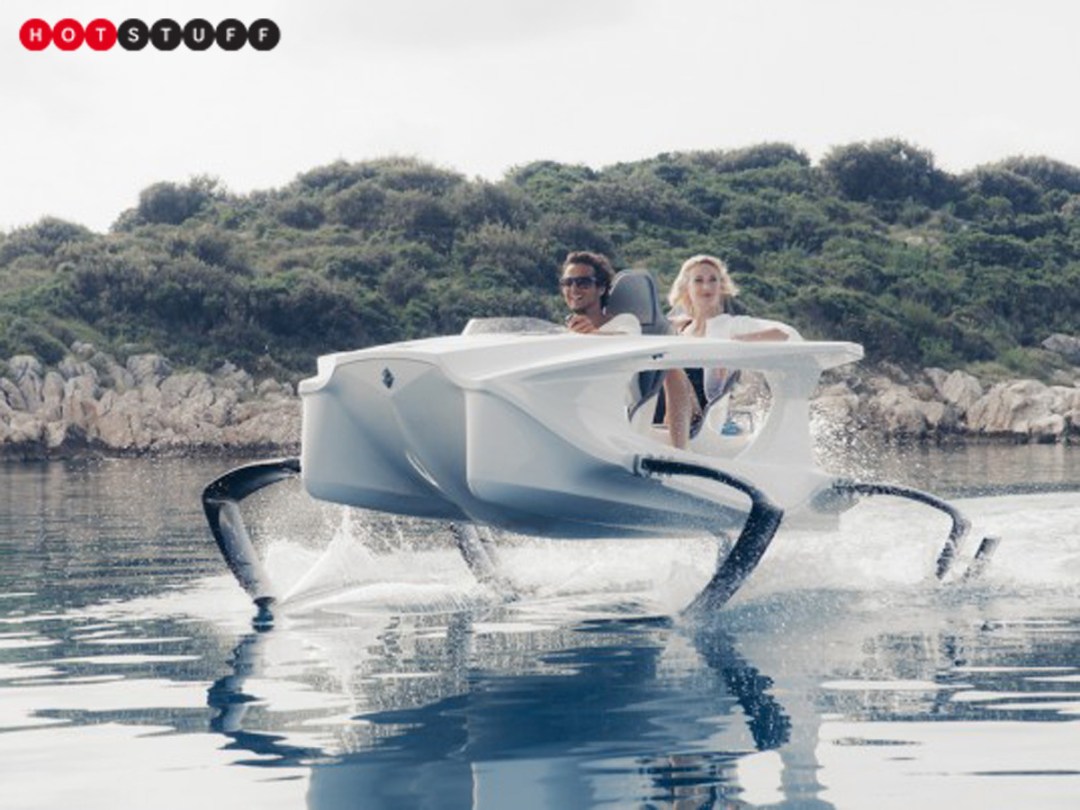 Are you serious? I literally just bought a Jet Ski…
That's a shame, because a group of forward-thinking Slovenian nautical engineers have just come up with the Quadrofoil, a super sweet watercraft that not only trumps your noisy and polluting Jet Ski in the environmentally-friendly stakes; it also looks ten times cooler.
I've still got the receipt, should I take it back?
That's not for us to say – but the Quadrofoil is an electric hydrofoiling personal watercraft that can silently and efficiently zip along lakes, rivers and the open sea at around 25mph for up to 62 miles on a single charge. The innovative hydrofoil set-up also means the stylish craft positively wafts over bumpy waters, doing away with the spine-shattering ride offered by Jet Skis and other conventional watercraft.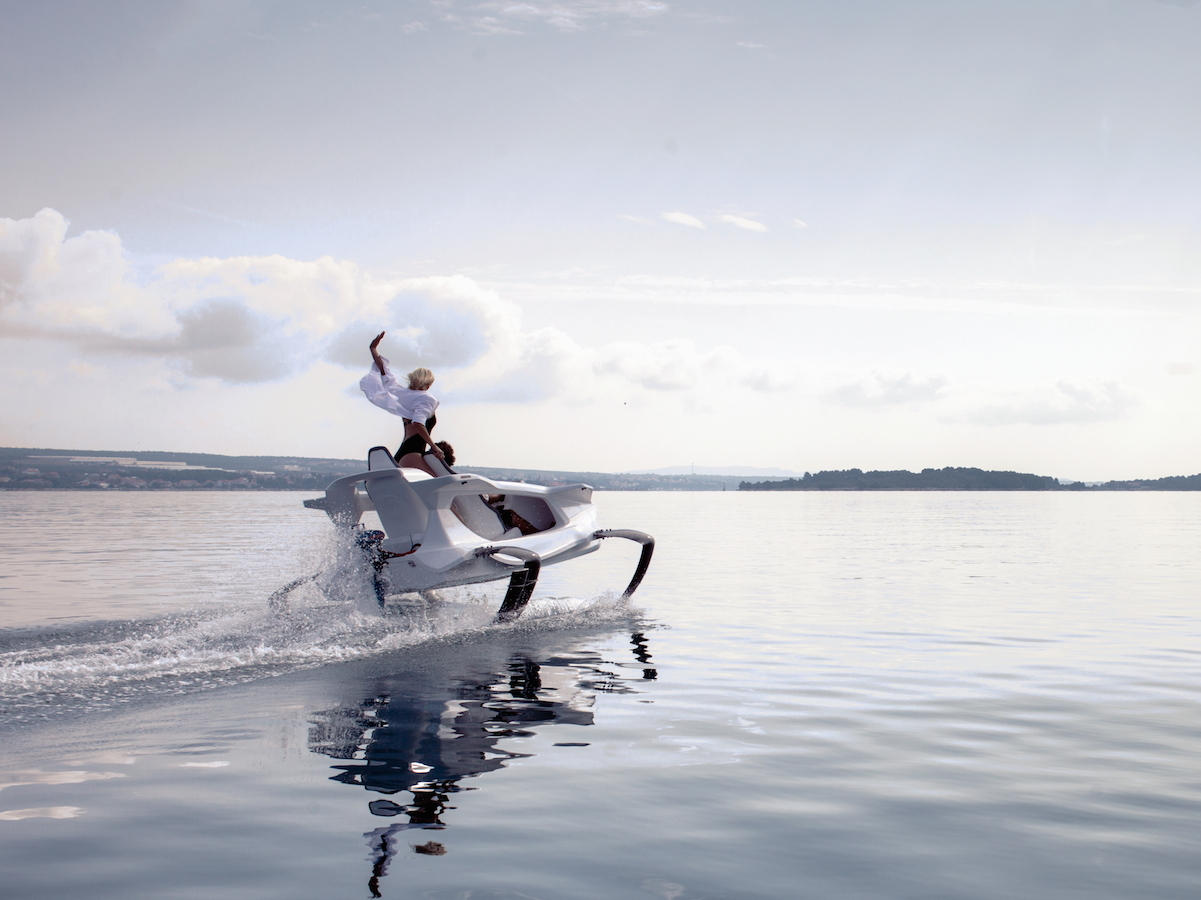 What on earth is a hydrofoil, anyway?
It's a wing-like structure that's mounted beneath water-going vessels, which acts like the wings of a plane to lift said vessel out of the briny. The Quadrofoil has four of these little blighters (hence the name), which makes it look a bit like one of those weird War of the Worlds aliens when it's out of the water but ensures that it gracefully breezes across your local lagoon when the freaky stalks are submerged.
You said it's battery-powered – but aren't electricity and water bitter enemies?
Yes they are, but the Quadrofoil's advanced lithium-ion battery packs and 3.7kW motor are securely contained in a watertight housing. Other notable safety features include shock-absorbing hydrofoil blades and an airtight 'top module' that means the passenger seating area floats even if you take out all four hydrofoils by running over shallow rocks. The company will even throw in a couple of life vests and a paddle should things, erm, go really wrong.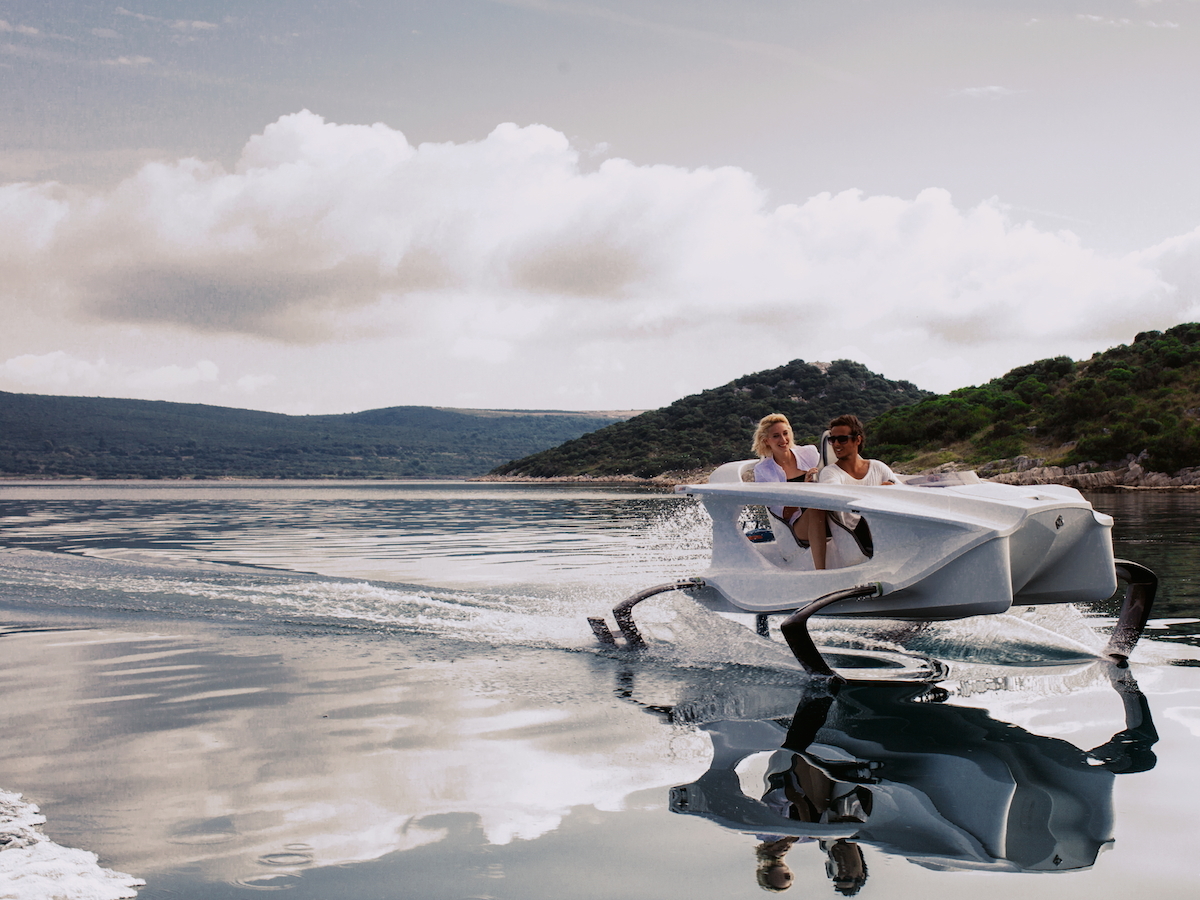 It looks complicated; will I need a pilot's licence to drive it?
It's really not that hard to operate, according to the guys that made it. The driver is presented with a steering wheel and throttle controls, while intelligent on-board stabilisation technology ensures the Quadrofoil stays afloat and turns without flipping over. There's even space for a passenger to come along for the ride in a neat staggered seating system that allows for a full 360-degree view of the sights.
But isn't there something cool about blapping around the coast on a noisy Jet Ski?
Petrol is expensive; oil and noise aren't very good for anything living in the water and some of the world's most beautiful locations have banned most motorboats and personal watercraft for these very reasons. The Quadrofoil skirts this legislation and avoids the 'hooligan' reputation.
However, it will set you back nearly £12,000 for the standard version or a whopping £17,300 for the more powerful 5.5kW electric motor. Despite a rapid two-hour charge time and estimated hourly running costs of around 60p, it's still a lot more expensive than a Jet Ski. But just look at how cool it is.
READ MORE: All our awesome Hot Stuff