Sennheiser releases U 320 universal gaming headphones
Forget the console wars – Sennheiser's U 320 cans play nice with all your gaming kit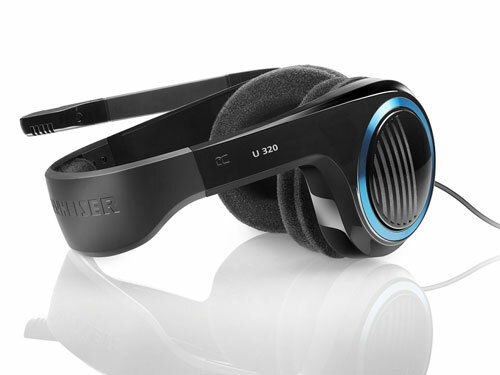 Good gaming headphones are hard to come by – let alone pairs that work on all your gaming platforms. That's why Sennheiser's first gaming cans in the form of the U 320 have us excited.
The Sennheiser U 320 gaming headphones work on Xbox 360, PS3, PC, and Mac. Ideal for anyone who owns multiple platforms or games at a mate's house regularly.
Bass boost adds some punch to in-game explosions, while dual volume controls let you tweak the game audio and voice chat separately. The U 320s pack in active noise-cancelling too so you can immerse yourself in the game even while people make a racket around you.
All that, plus a two year worldwide warranty, will set you back £110 –  the Sennheiser U320s are available today in HMV.
You may also like
Aston Martin 2013 DB9 replaces Vantage
Apple universal battery design emerges
HP Envy M4 notebook announced with two slimmer Pavilion Sleekbooks