Samsung's huge Galaxy View tablet sells for $599, says preorder page
Want a tablet so large that it needs a built-in handle? Here it is
Samsung teased its Galaxy View tablet a couple months back, with a quick image at the end of an unrelated press event, but most of the details so far have come from leaked specs and promotional materials.
Add another source to the pile, then. Today, a retail preorder page confirms a lot of the specs that we've heard before, and more important puts a price tag on the 18.4in tablet: reportedly US$599, which is close to £400 on a straight conversion. However, an actual UK price is likely to be higher.
According to Adorama, the U.S. camera and gadget store, the Galaxy View will indeed have a 1080p display to cover all that precious screen real estate. While that seems low for the size for something you'd have close to your face, a lot of Samsung's promotional materials thus far show the Galaxy View used as more of a portable television – something to place on the counter in the kitchen, or a coffee table while on the couch. From a few feet away, it ought to look solidly sharp.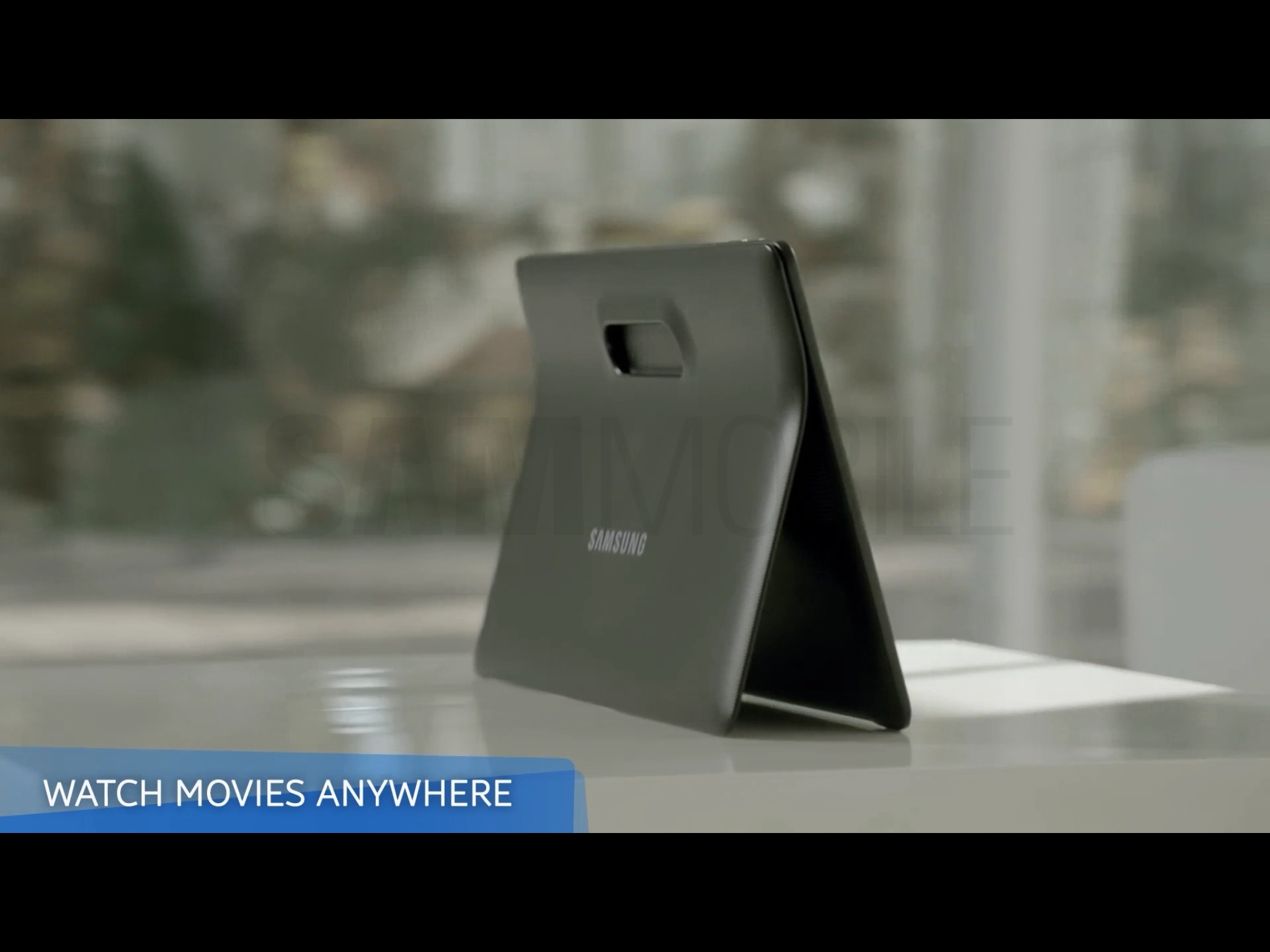 Likewise, the listed specs aren't wholly on par with Samsung's latest flagship phones, even, but they're still pretty capable. The Galaxy View is expected to have an octa-core Exynos 7580 processor running at 1.6Ghz, with 2GB RAM and 32GB internal storage – and microSD support up to 128GB. It runs Android Lollipop, and while this version says it's Wi-Fi only, a previous leak shows a 4G LTE version as well – at least for U.S. carrier AT&T.
The Galaxy View will reportedly be sold in black and white colour options, although we don't yet have a release date. Given the impending holiday shopping barrage – plus the release of Apple's iPad Pro right around the corner – we have to believe it'll be pretty soon. Stay tuned for more.
[Source: Adorama via 9to5Google]