Samsung unveils quad-core F8000 LED TV, S9000 4K, smart oven and 3D lens toting camera
A new TV UI, the Smart Evolution Kit and smart kitchen gadgets have got CES abuzz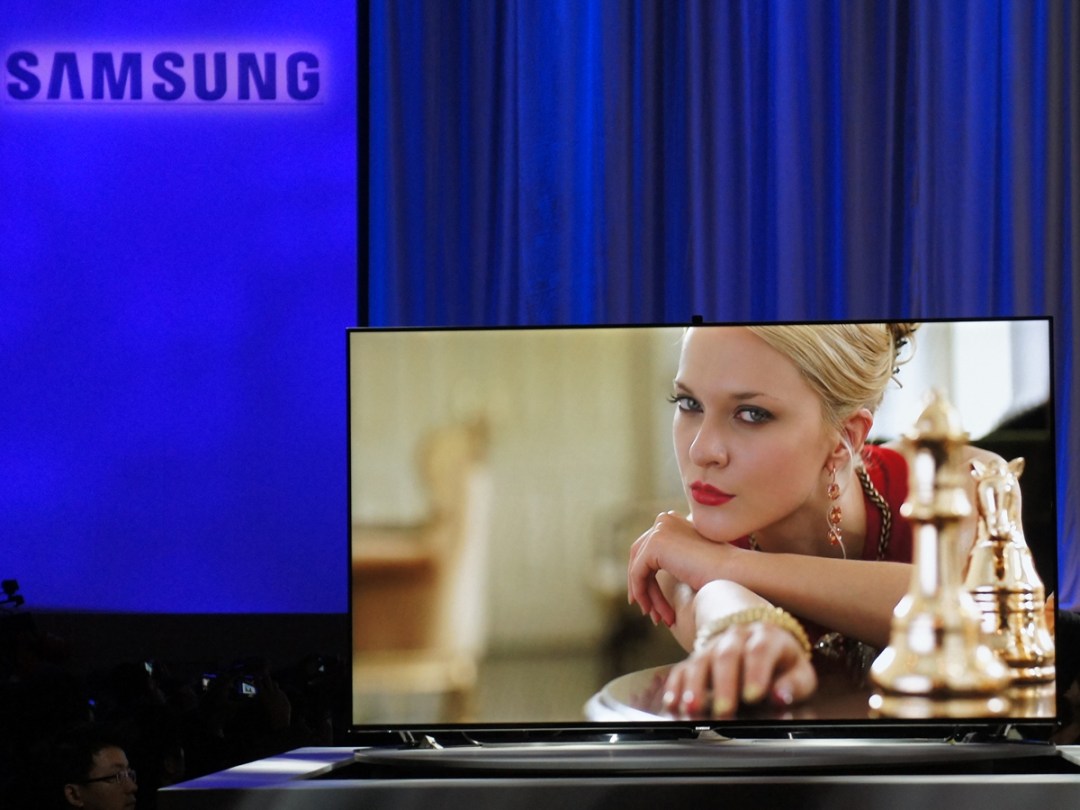 Samsung has just unveiled some exciting new products for 2013 including a new quad-core LED TV with fresh UI, an oven that cooks at two different temperatures, and a smart camera with a 3D lens – to name but a few.
The F8000 LED TV, other than a thinner bezel and new arc stand, looks similar to the 2012 model. But inside you'll find a quad-core CPU for three times faster use – which is well needed with the clean, fresh UI. Power on the TV and you'll be taken right into the new Smart Hub which has five panel screens much like an android tablet: live TV shows, based on what you might like; video on demand; photos, videos and music; social; and apps all get their own screens.
New controls mean S Recommendation now works using natural language – allowing you to ask what Premier League games are on to chose a match, or what films star an actor you like, for example.  You can also now pinch to zoom on pictures using hand gestures, from your sofa, which are picked up by the camera – yes – like Minority Report. The Smart Evolution Kit unveiled at CES 2012 will be out soon also to allow 2012 TV owners to upgrade to quad-core to run the new Smart Hub UI.
Samsung also unveiled the S9000 4K TV, suspended in what looks like a wall of glass, with a built in 120W speaker system – but with no price or release date mentioned sadly. Also that OLED TV from IFA got an update called Multiview that lets two people watch two different shows on the same screen by using 3D glasses – we'll let you know when pricing and dates get released.
On the camera front there will be a new Smart Camera 2.0 offering one touch uploading, faster Wi-Fi, and the ability to auto upload snaps to your smartphone. There will also be a new NX300 camera with a 45mm f/1.8 lens that can be switched from 2D to 3D for both stills and video.
Other interesting products include the Flex Duo Oven that will cook two different meals at two different temperatures at the same time. A T9000 fridge allows you to switch the various sections from fridge to freezer and back at the touch of a button – pretty sweet for quick beer cooling at a party.
The Samsung Series 9 laptop now has a full HD display while the also Chronos 7 gets full HD plus multi-touch, 21mm thin body, quad-core processor and 11 hour battery life. The Series 7 Ultra comes packing Windows 8, a touch screen, 8-hour battery and all at 17mm thin with a 13.3in full HD display and an i5 or i7 CPU. Finally there will be a Windows 8 compatible Series 7 Touch monitor that tilts up to 60 degrees for multi function use.
You might also like
Huawei reveals 6.1in Ascend Mate phablet
Ultra-D 3D display serves up glasses-free 2160p images
New video! CES Unveiled 2013 round-up – Part 1