Retro Chic – Sega Master System (1987)
This may be your best bet for a hit of arcade nostalgia – we're talking Shinobi, Wonder Boy and OutRun 3D, all for just £30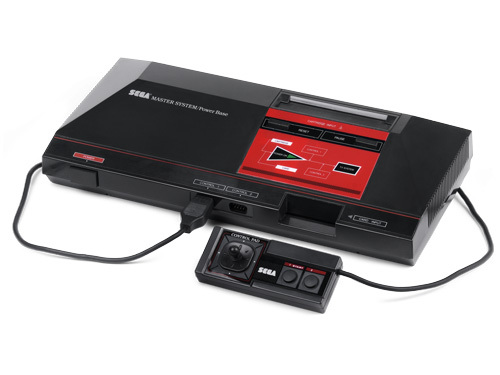 What's the story?
It's 25 years since the Master System arrived in the UK and squared up to the Nintendo Entertainment System. The NES had a year's head start and some brilliant games, but it was also a grey box with the most boring name in the history of gadgets. The MS got Sega a foothold, and so began the First Great Console War.
Why should I want one?
In a word, Shinobi. In two words, Wonder Boy – or Altered Beast, for that matter, or OutRun, or Golden Axe. Many of the Master System's most successful games were ported from the recently-deceased arcades, so unless you're prepared to go hunting for cider-sticky arcade cabinets in the back rooms of rural pubs, the Master System might be your best bet for a hit of arcade nostalgia.
What to look for…
The NES may have triumphed in the end, but Sega's champion was Europe's most popular console for several years, and plenty of PAL machines still have life left in them. The highly prized SegaScope active shutter 3D glasses created for the Master System (two decades before Samsung bundled them with a TV)
only work with the NTSC version, but get hold of a pair and a copy of OutRun 3D, and you'll be in 8-bit heaven.
Hands-on with the Akai MPC Renaissance