Polaris Slingshot is a crazed two-seater demon of a motorcycle
Yes, it's technically a motorbike – and probably the most fun you can legally have on three wheels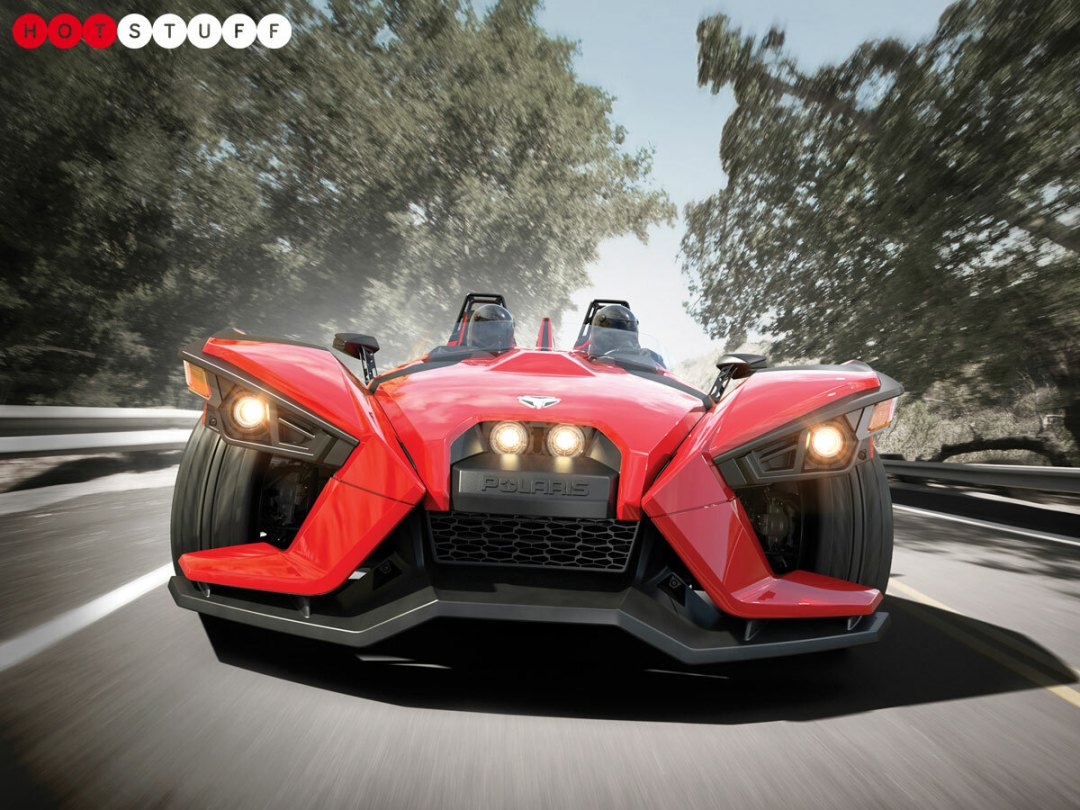 Hmm, it doesn't look like a motorcycle…
Yes, the Slingshot seems to defy categorisation. It looks more like a lightweight roadster than a bike, but then it only has three wheels. When you're driving it you'll need to wear a helmet and – depending on where you live – may need to hold a full motorcycle license.
It's like an incredibly sexy Robin Reliant
If you say so. With a 2.4L engine and five-speed manual gearbox, we're going to go out on a limb and say it's probably a lot more fun to drive than a Reliant. It doesn't have a roof though, so maybe Del Boy's motor has something on it in the rain.
How does it handle?
We haven't driven (ridden?) it yet, so we can't say for sure. But the makers claim the sports-tuned suspension means you can feel the road under your seat: "it's like surfing asphalt!". Dude.
It looks quite stripped back
Well, there are no airbags, but there are seat belts, storage lockers, a locking glovebox and a media console with 4.3in LCD screen, Bluetooth, USB playback and six speakers.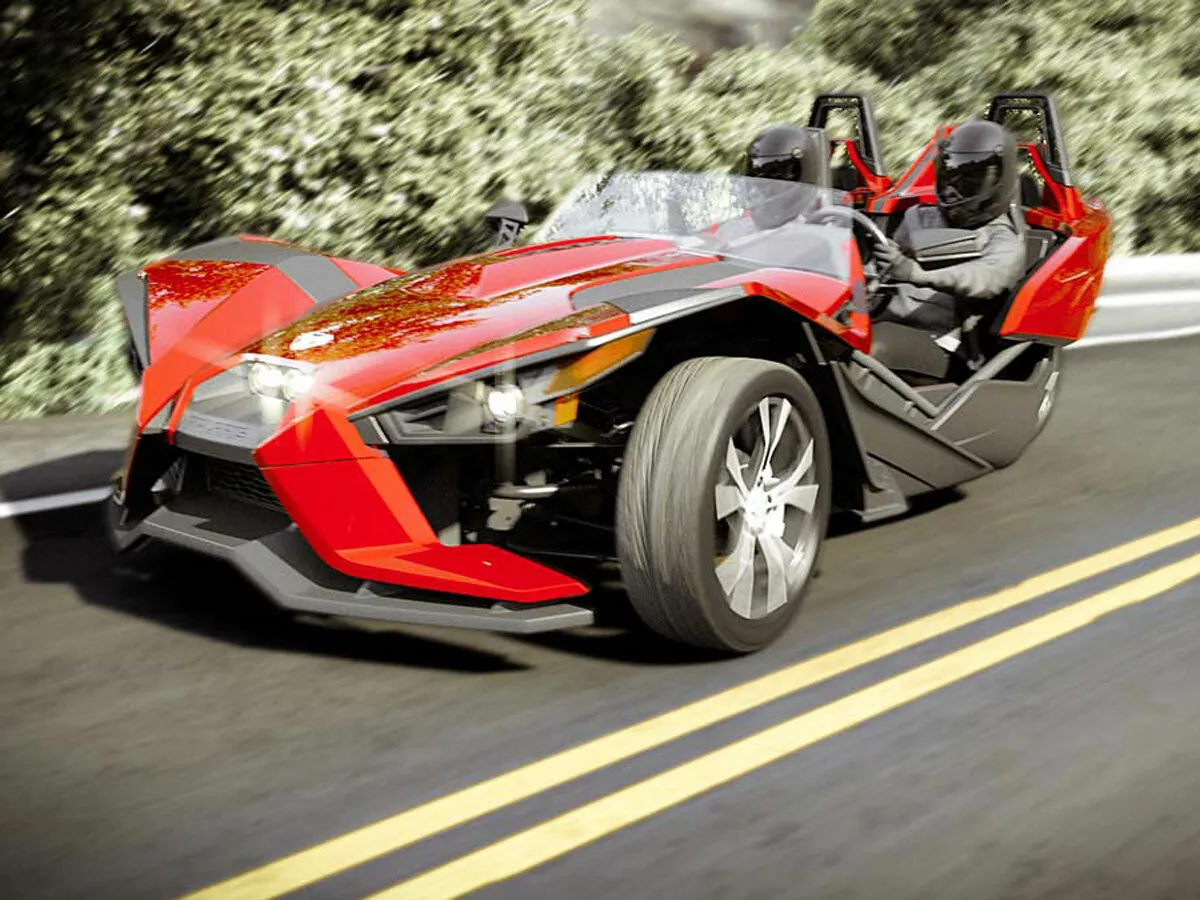 How much for this three-wheeled demon?
It starts at US$23,999 (£14,200), although it doesn't appear to be available outside of the US and Canada at the moment. So if you live in the UK you might just have to make do with that Robin Reliant.
[Source: Polaris]
SPEED OVER TO SEE MORE HOT STUFF