Fully Charged: Three wheelers get cool, find your (Android) phone and Nasa unveils the 6ft 2in 'superhero robot'
It's that time of the morning again: All the latest tech news in a bite-sized package perfect for perusing over your breakfast
Return of the trike
Del Boy and the Robin Reliant may not have done much for the PR of threee wheeled vehicles, but we reckon this new DiamondBack leaning trike could make the triple wheeler cool again.
Funded on Kickstarter, it has a full steel roll cage, a Formula 1 style racing seat with a 5-point harness, and a pneumatically-raised canopy.
Power is provided by a 1300CC Suzuki Hayabusa engine, normally found in the world's fastest motorcycle – although you'll have to supply your own as the trike will only be sold as a chassis.
The pneumatic leaning system, which also adjusts the vehicle's ride height in accordance to the weight of the driver, is unique – and is guaranteed to put a smile on your face, although possibly also a scream in your lungs as well.
Its inventors claim it could even be used for the commute.
Source: Kickstarter
Android Owners can finally find their phone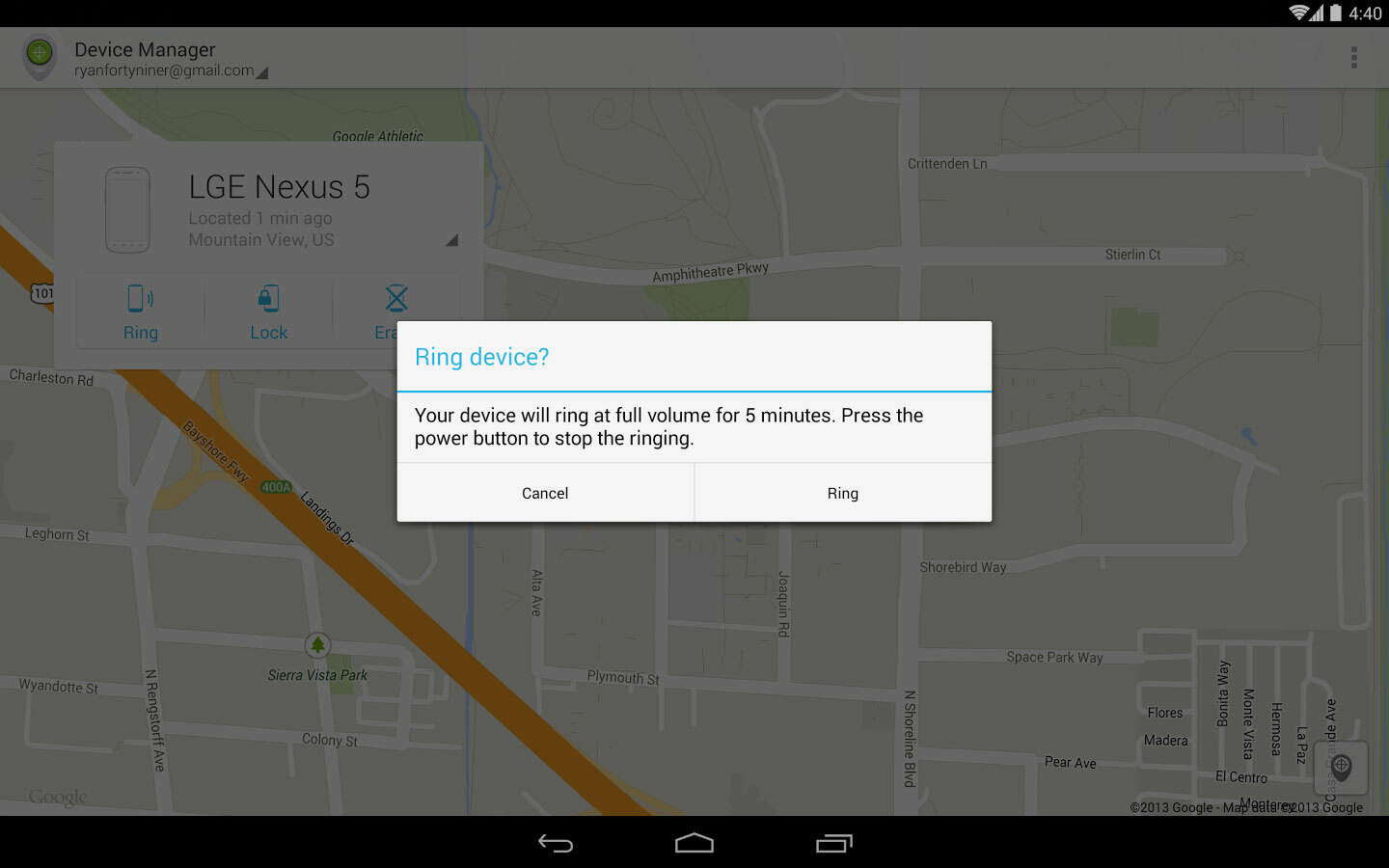 It's been a long time coming, but Google has finally released an Android version of the Android Device Manager to the Play Store.
Previously only available on the web, it allows mobile devices to find each other out in the wild.
You can find where your devices are, make them ring out loud for five minutes even if they've been silenced, and add a new password lock screen remotely.
Source: Google Play Store
Nasa's new astrobot
Nasa has revealed its latest project to overthrow humanity (or help astronauts and firefighters do their job, if you believe their PR angle).
Called Valkyre, it's is a 1.9 meter tall, 125 kilogram, 44 degree of freedom, battery-powered humanoid robot.
Next year, it will do battle with other robots as part of a US military contest to find a robot that could be sent into dangerous situations, such as a fire, or conduct spacewalks.
Source: IEEE Spectrum
Xbox One breaks the Two million mark
The Xbox One has reached 2 million sales since its launch 18 days ago, Microsoft has revealed.
The company says over 111,111 consoles are being sold per day, and on Amazon, customers were ordering the Xbox One console at over 1,000 units per minute at peak times – which probably explains why, along with the PS4, a lot of retailers have sold out.
Microsoft says the Xbox One is selling at a "record-setting pace for Xbox" with availability limited at many retailers worldwide.
"We're also particularly excited to see consumers engaging in a wide range of games and entertainment experiences on the platform, with more than 1 million paid transactions on Xbox Live to date," said Yusuf Mehdi, corporate vice president of strategy and marketing at Xbox.
Source: Xbox