The Pentax K-S1 is a striking DSLR for sharp snapshots
Its illuminated body might have minor practical benefit, but the K-S1 is a head-turner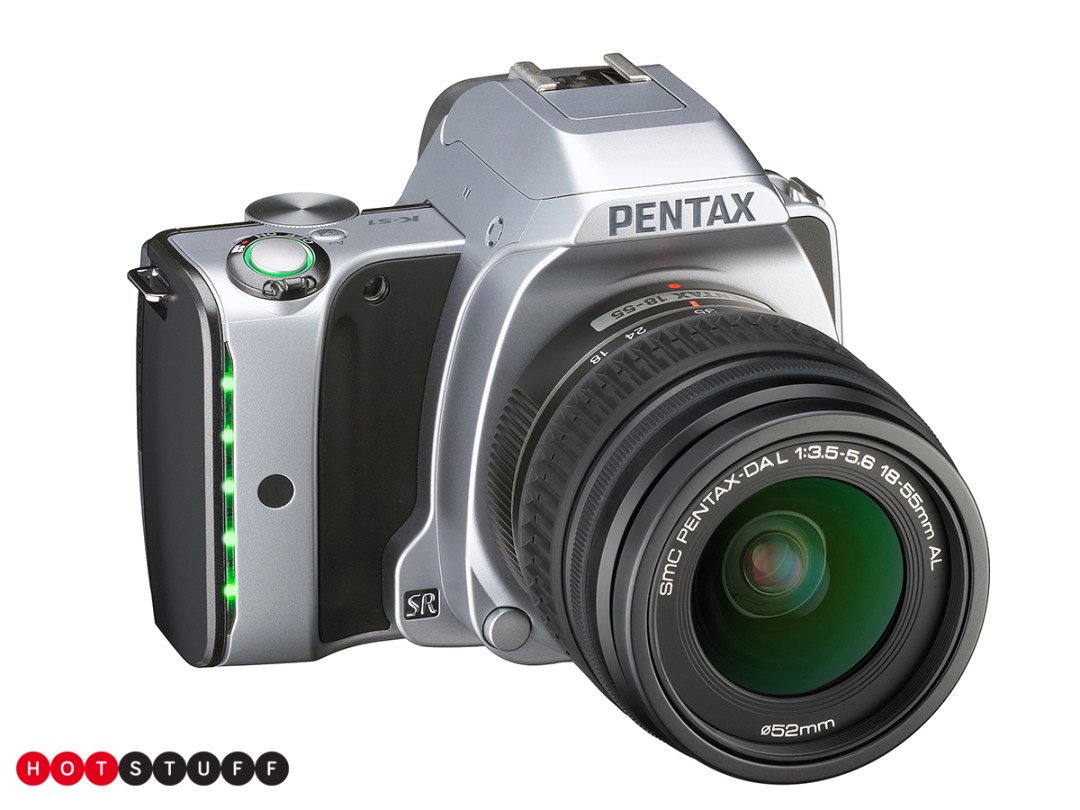 So what's the deal with the lights on the grip?
It's what Ricoh is calling "an innovative illumination interface system." Effectively, the lights shine green when taking photographs, but turn red when shooting video.
What's the benefit of that?
We suppose it allows you to see at a glance which setting you left the camera on, or maybe allow camera-savvy bystanders to know if they're being filmed or captured in stills. But really, it's just kind of cool-looking and distinctive.
Just like the colour schemes then.
Indeed. The K-S1 launches in a dozen different style options, and while the black and white options look fairly common, others fall into the "Fabric" and "Night Sky" collections, delivering intriguing combos like Linen Brown and Denim Blue in the former and Dusk Gold and Moon Silver in the latter.
Is this a case of style over substance?
We'd wager not, considering the specs. This digital SLR looks like a winner, thanks to its new CMOS sensor with 20.12 effective megapixels, ultra-high ISO 51200 sensitivity, and a shutter speed of 1/6000 second. It's not quite as high-end as the K-3, but we gave that shooter a five-star rating this past spring, so there's a recent legacy of quality here.