Pebble says Apple to blame for missing Pebble Time iOS app
Is it a case of unfriendly competition? Pebble wants users to take up the cause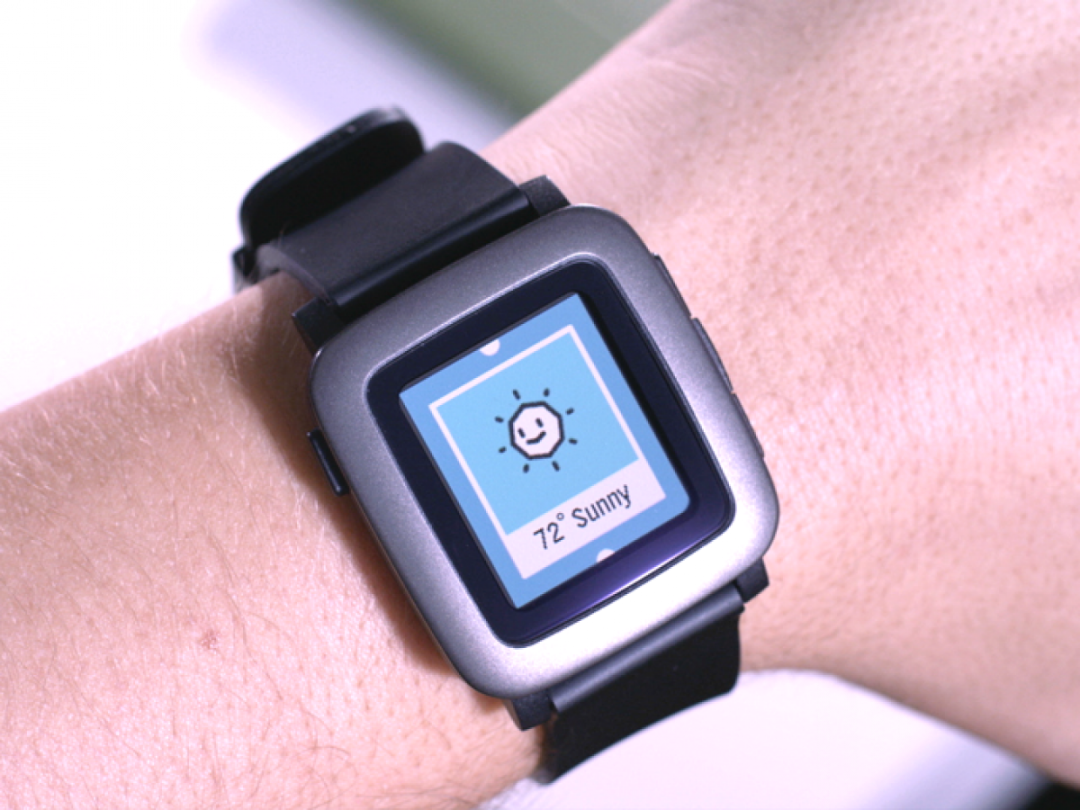 Just a few months after the smash Kickstarter campaign, the new colour-screened Pebble Time smartwatch is starting to reach backers. But anyone rocking an iPhone instead of an Android phone won't be able to do a whole lot with the device right now.
That's because the Pebble Time iOS app isn't yet on the App Store, and the original Pebble app isn't compatible. It's an embarrassing omission that has irritated many backers, but the company claims the problem isn't its own. Rather, Pebble says that Apple is taking its sweet time with the approval process.
Pebble sent out a backer update yesterday acknowledging the continued delay, explaining that Apple approved the first submitted version of Pebble Time Watch for iPhone, but that the company submitted a bug fix update thereafter. It's that version that hasn't yet been approved, and Pebble can't release the first iteration now that an updated version was submitted for an unreleased app.
While an expedited review was requested, the app has been in limbo for more than a week now. Additionally, Pebble submitted an update to the standard Pebble Smartwatch app in late April, which would allow for Pebble Time setup, but that hasn't been approved now after 44 days.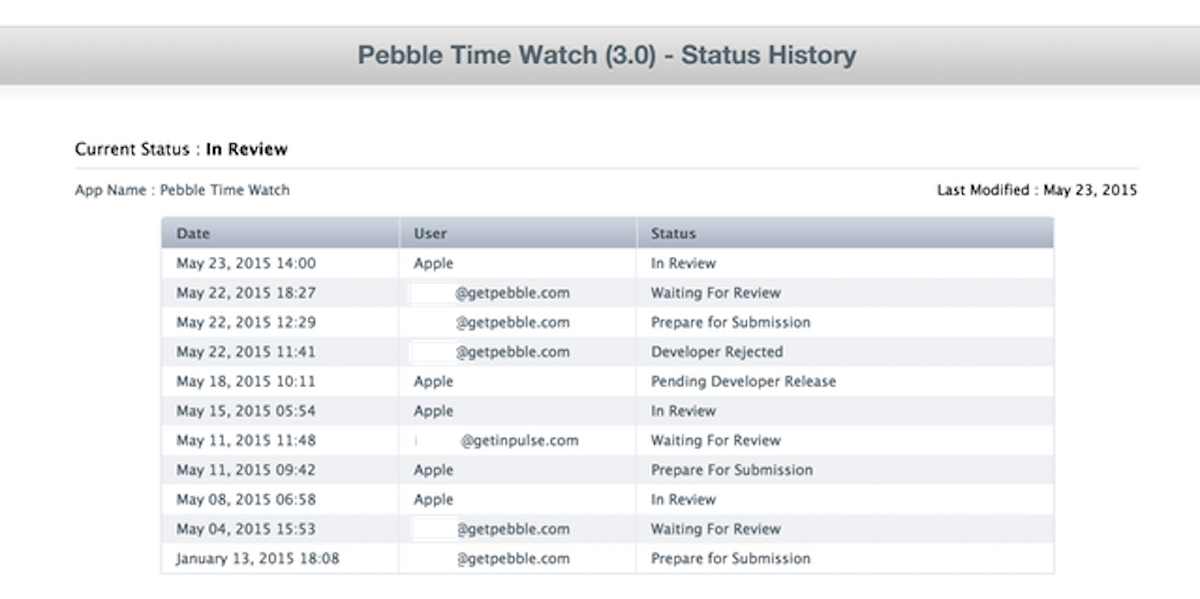 Pebble isn't saying that Apple is intentionally delaying approval – after all, the original, unreleased version of the Pebble Time Watch app was approved, and it's the updated version that has stalled. However, the implication of the backer update is that Apple is the problem, not Pebble. And it wants your help applying a bit of pressure.
"We're sure Apple, like Pebble, loves its fans and is responsive to feedback," it reads. "Together, we can kindly express our desire to see the AppStore #FreeOurPebbleTime with a speedy approval of Pebble Time Watch for iPhone."
Until the release happens, this situation looks bad for all involved – and with that posting, Pebble hopes it now looks worse for Apple.
[Source: Kickstarter via SlashGear]