Our five favourite gadgets from CES Unveiled
The tastiest morsels from CES 2016's first big event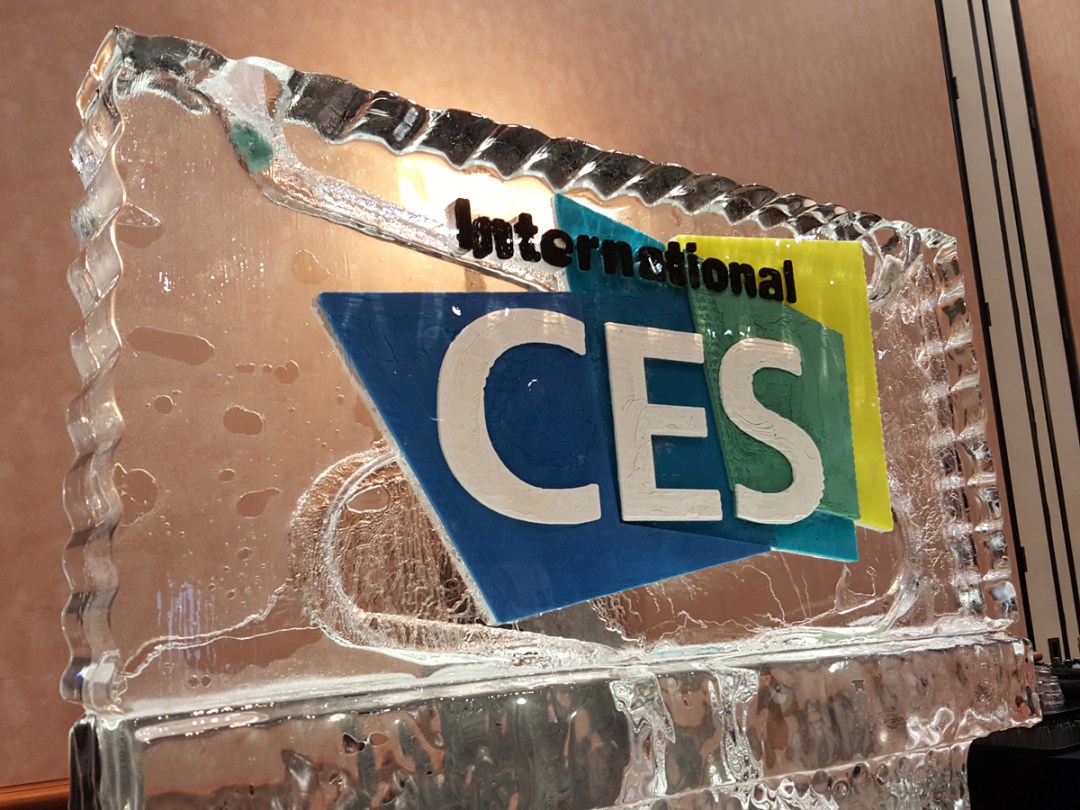 To describe CES Unveiled as a mixed bag would be to do a disservice to mixed bags. It's more like what a bag of Revels would be like for a person who only likes the coffee ones.
But fear not: we've endured the sweaty, crowded hall and waded through the gadget filler to find the golden nuggets nestled within so that you don't have to. These are the five devices that made us most giddy (and also check out the Parrot Disco and Netatmo Presence, which have news stories of their very own).
WiStiki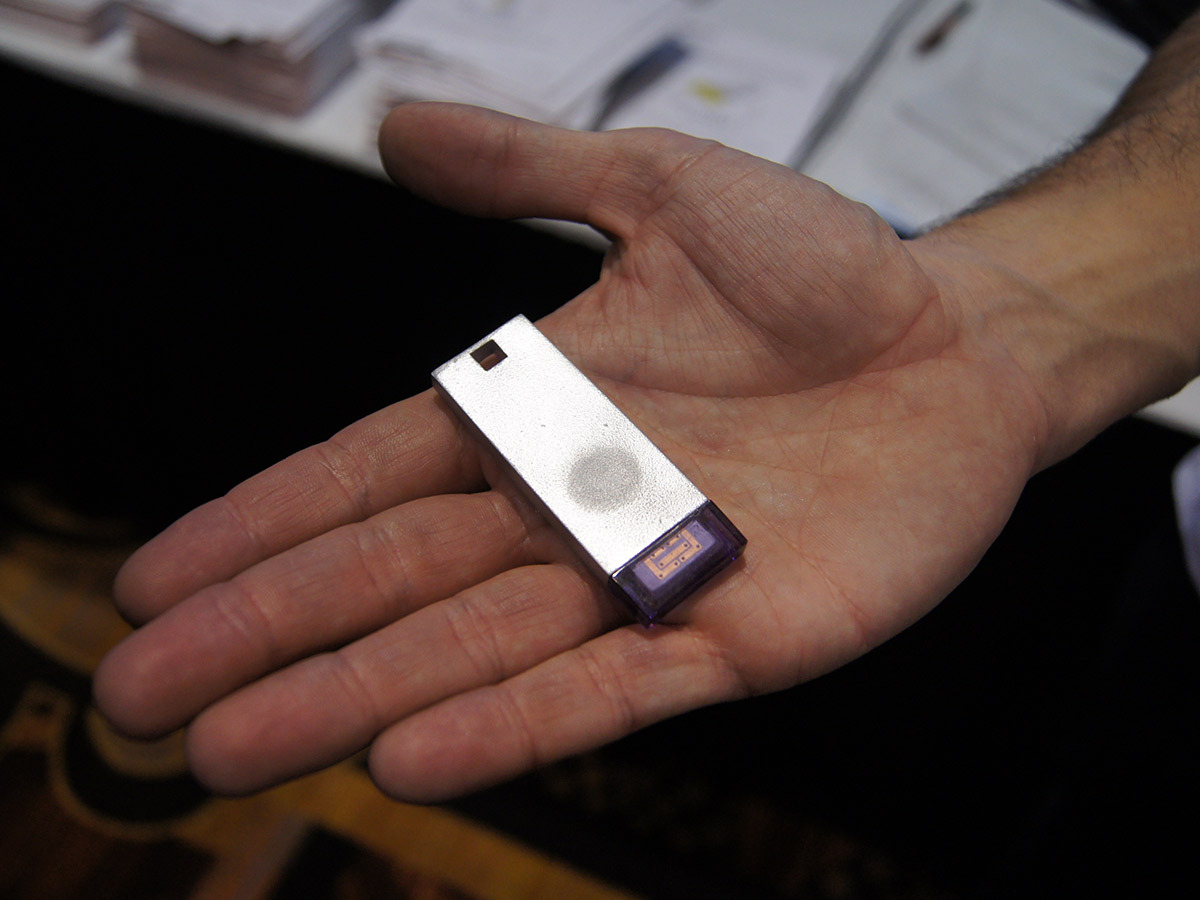 The tech landscape looks calm enough, but there's a dangerous pressure building. Seemingly hundreds of companies are simultaneously crowdfunding thousands of Bluetooth tracking devices. Apparently there's a huge untapped market of people who want a thing that goes 'beep' when they walk away from their bag. Is it you? It's not us. Nonetheless, were one of these million tracker devices to be the one that succeeds, it ought to be one or all of these WiStiki numbers, currently over-funded on Indiegogo with less than a week remaining.
Their natty design comes courtesy of French designer Philippe Starck, complete with Apple-rivalling packaging design. The Bluetooth Low Energy hardware and three-year battery life are the same for three US$29 designs: the Aha! for your pet collar, the Voila! for your keychain and the wallet-slim Hopla!
All have the same functionality, via an Android or iOS app. The device can trigger a phone notification, either via a button or proximity. The phone can set off a 90db alarm on the device. Meanwhile, should you entirely lose whatever your WiStiki is tethered to, it can be crowd-sourced by other WiStiki app users passing near enough to it to pick up the signal, and anonymously report its location. Which is smashing, so long as this is the Bluetooth tracker device, of all the impending avalanche of same, that achieves mass adoption.
Akoustic Arts A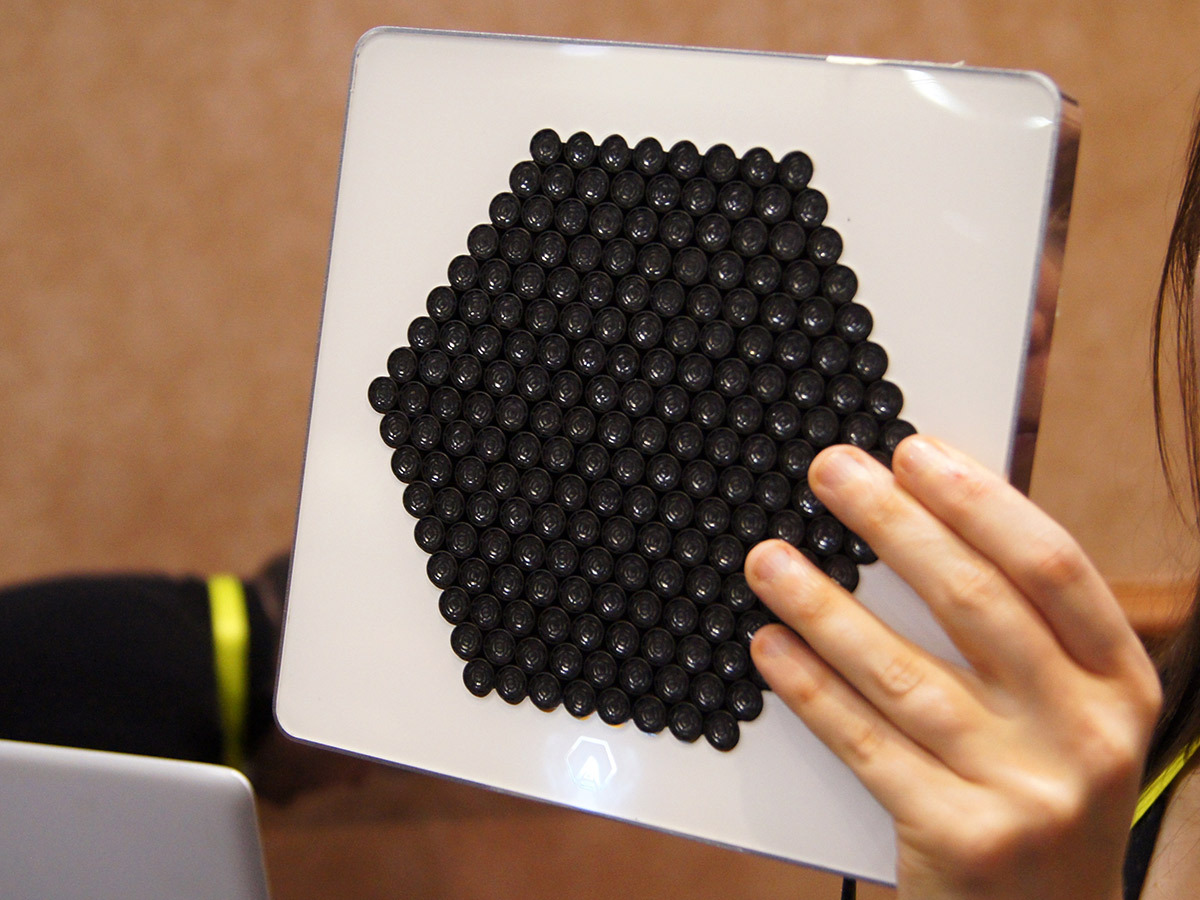 Where would we be without headphones, hey? We'd all have to listen to everyone else's awful music, wouldn't we? It doesn't even bear thinking about. But there are problems with headphones: they block out everything else that's going on around you for a start, and then there's the hot ears issue. What you really want is a speaker that only you can hear. Oh, hello Akoustic Arts!
The A speaker is one of those fabulous creations that your brain tells you is completely impossible, even while you're listening to it. Rather than just chuck out sound willy nilly, it creates a sound beam in the same way a spotlight creates a light beam. When the speaker isn't aimed directly at you you don't hear it at all. Having had a quick demo we can confirm it works, but what we can't confirm is whether it actually sounds any good: the company was looping some off sound effects rather than any actual music.
Still, it's a massively cool gadget, and one with loads of potential. Akoustic Arts is even in talks with airlines about putting mini versions of the A into plane seats. If you want one for yourself, the A speaker will be available in two sizes around the second quarter of this year.
Fitkat Ultimo+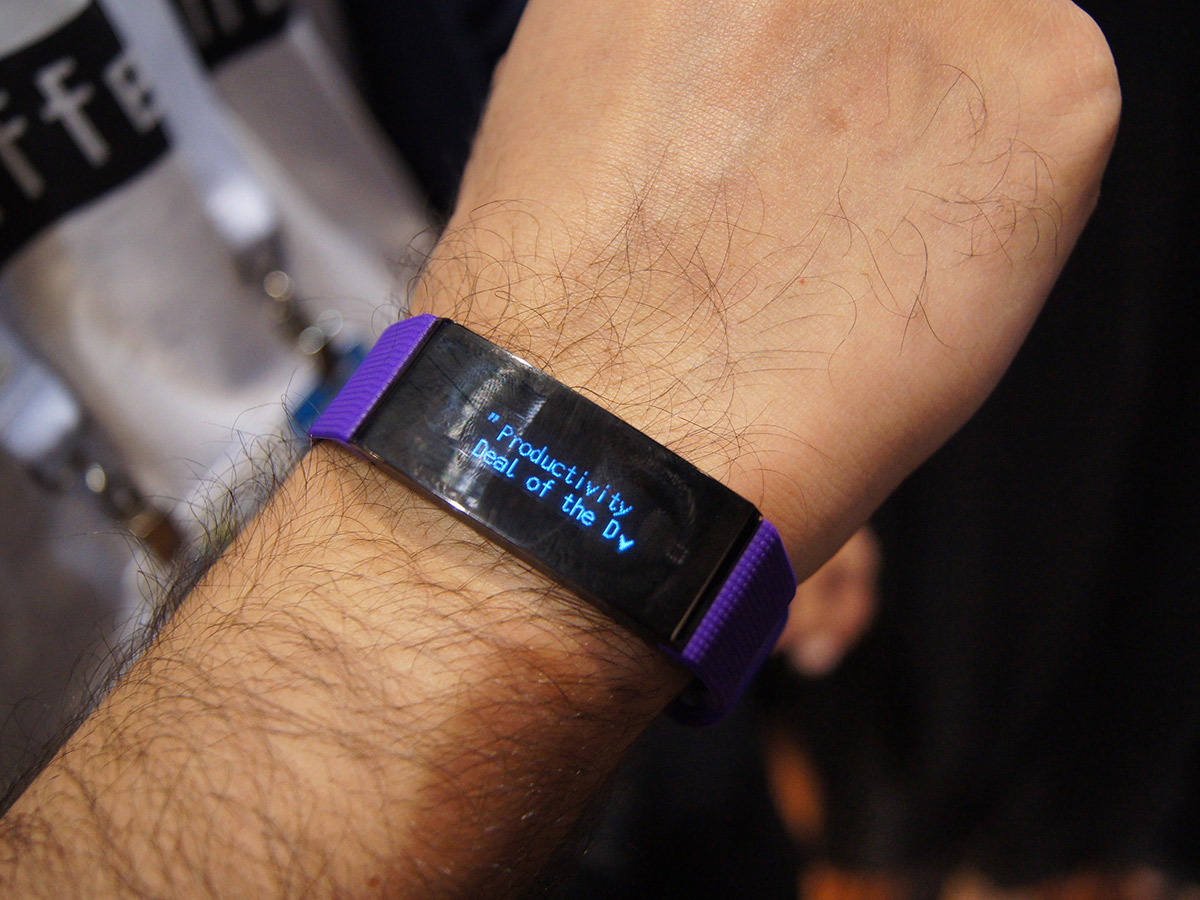 Last year's Fitkat Ultimo fitness band failed to set the world alight, despite having unique mollycoddling features such as reminding you to take your pills or drink some water. Undeterred, Fitkat is launching three further products.
The Ultimo+ builds on the conventional design of its year-old sister, but adds an optical heart rate monitor and skin temperature sensing. More interesting, perhaps, is the Pulse, which puts all of the same functionality into a retro digital watch form. The Edge, meanwhile, is an analogue watch, with a hidden OLED display for notifications and fitness data. No HRM on this one, but it's affordable at US$99 – the Ultimo+ and Pulse demand a not unreasonable US$129 and US$120.
All of them have Fitkat's Guardian feature, with which the wearer can trigger a SOS notification on up to four assigned third-party phones. So, in fact, along with the pills and water tracking, the Fitkats might successfully differentiate themselves as Gran-trackers. Sweet.
Digitsole Smartshoe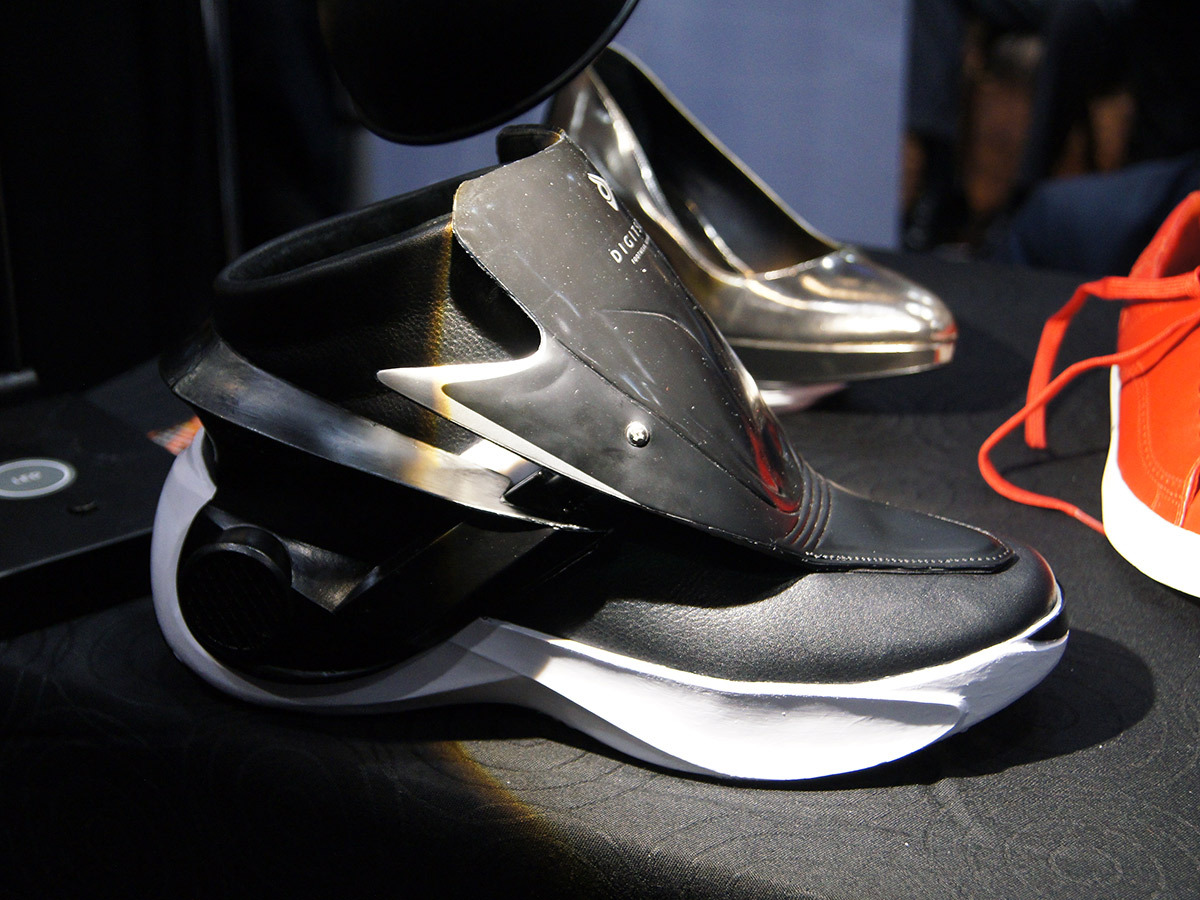 And we would fly 5000 miles. And we would fly 5000 more. Just to be the guys who attended the world's biggest technology show and dropped the biggest trends down at your door. Which may be, but probably isn't, these US$450 futuro-sneakers.
Wirelessly charged, they open and close automagically, with heated insoles, step tracking and a torch in the toe. Hooray for the ingenuity of people, you might say. But possibly won't. Still, here's the evidence, along with last year's Back To The Future reboots, that moves are afoot in the shoe business.
Somabar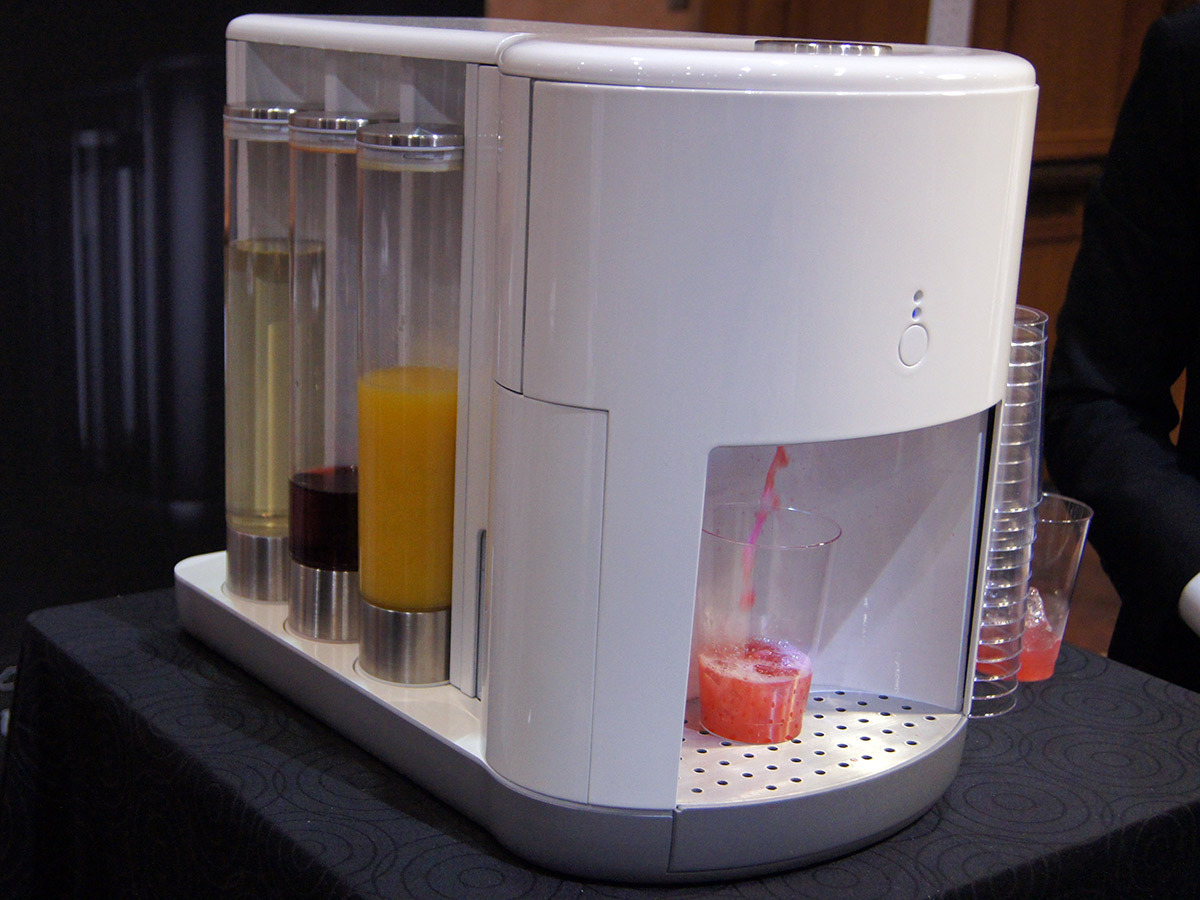 "Robotic bartender" you say? Colour us excited, intrigued and a little bit thirsty. If you're picturing Bender from Futurama you may be slightly disappointed by the Somabar's comparatively bland appearance, but that's not to say it isn't still a very funky bit of kit.
Fill the various capsules with the mixers and spirits of your preference and the Somabar is capable of mixing any cocktail you fancy, and because it's connected to the internet you can share and discover cocktail recipes from other Somabar users all over the world. IoT functionality even means that you should be able to set it up to automatically mix a drink for you as you walk through your front door after a tough day at the office.
If that sounds like your idea of boozy perfection, you can pre-order a Somabar now for a very reasonable sounding $429.