OnLive launches on iPad, iPhone and Android
Play console quality games on your tablet and phone, anywhere, now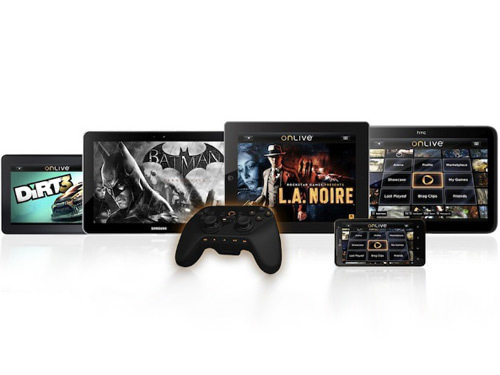 OnLive, launched in September, has been using cloud streaming wizardry to let you play console quality games on your old laptop – and now it's working its gaming voodoo on your phone and tablet too.
The OnLive service has launched on iOS and Android devices, using its mighty (almost magic) servers to do the hard work of running games so you can happily interrogate scum on LA Noire, from the comfort of your train seat.
At the moment there are 25 games optimised for touchscreen, and with 3G connectivity you can play pretty much anywhere. The rest of the 200 games can be played using the Universal OnLive Wireless Controller, which will set you back £40.
How fast OnLive runs on mobile devices is yet to be seen, but with 4G coming to the UK by 2013, OnLive is a very valuable seed to plant. Then again, with Nvidia Tegra 3 quad-core gaming mobiles like the HTC Edge due as soon as February 2012, will cloud gaming be necessary? The future is unclear but for the time being OnLive looks set to rule the mobile gaming roost.
Access to titles including Batman: Arkham City, Deus Ex, Just Cause 2 and plenty of others starts at £7 per month.