Nvidia Shield is the set-top box that makes Apple TV look like a kid's toy
Update: Now with UK pricing and release date info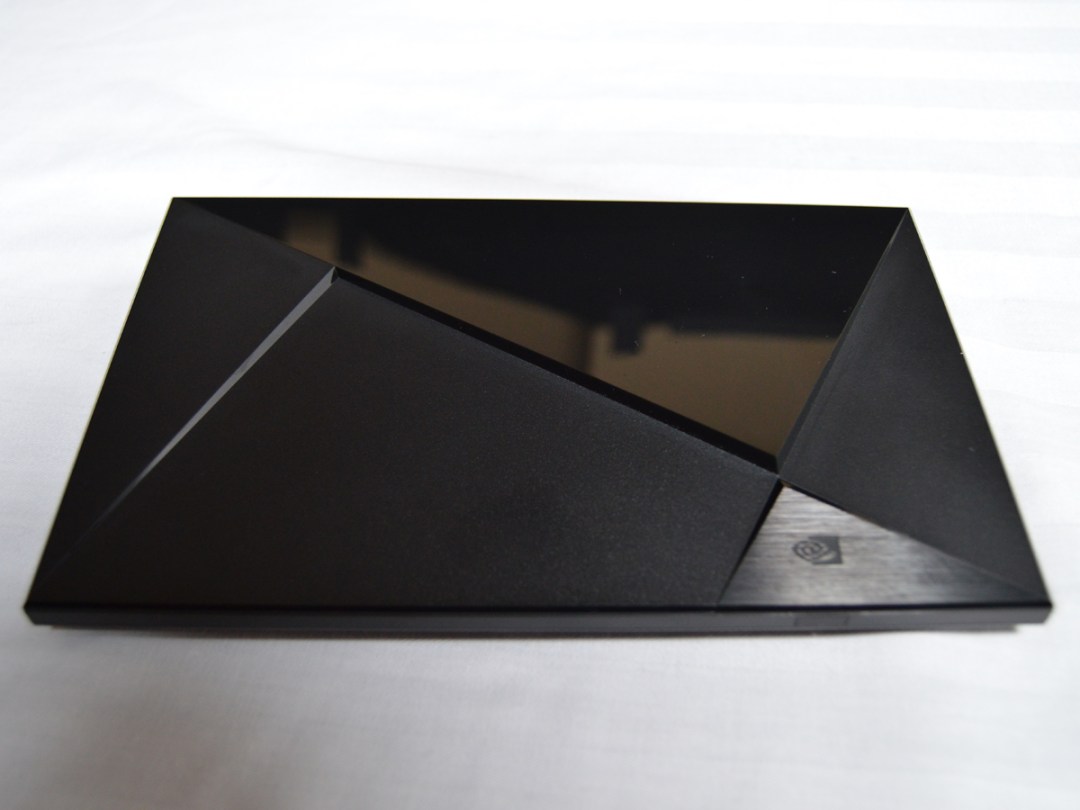 Apple TV? Lightweight. Amazon Fire TV? You're having a laugh. The new Nvidia Shield console is 35 times more powerful than those 'rivals' – and super-smart to boot.
While Nvidia is traditionally known for its graphics chipsets, the company has spent the last couple of years positioning itself as a fully fledged player in the console field, releasing the Shield Portable and Shield Tablet.
Now it's unveiled the Shield set-top box at the Games Developer Conference (GDC) in San Francisco in a bid to conquer the home console and media player markets too. 
A multimedia marvel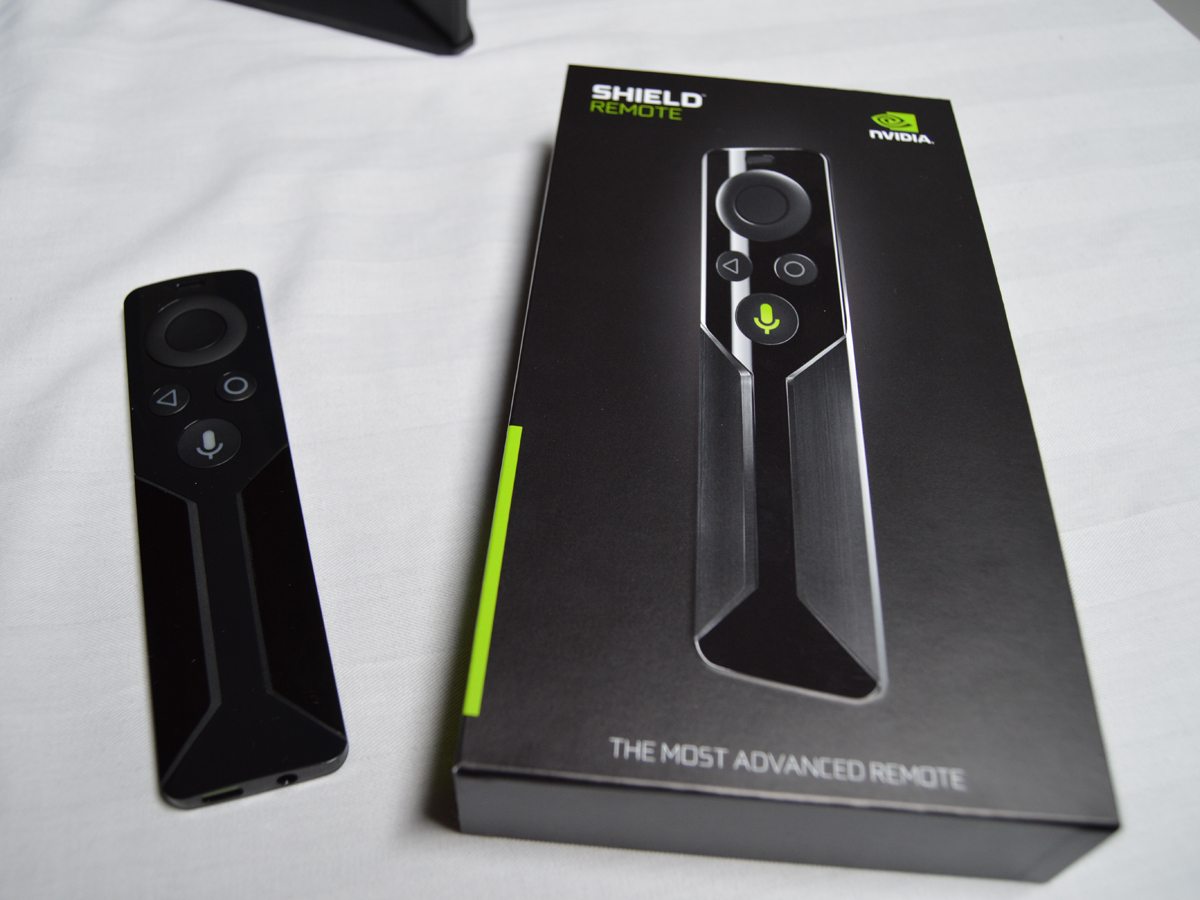 The Shield connects to your TV in exactly the same way as the Amazon Fire TV and Apple TV. But that's where the similarities end. Nvidia's device is substantially more powerful: 35 times so apparently. That's enough horsepower to run Crysis 3 at 1080p resolution, thanks to Nvidia's top-of-the-line mobile processor, the Tegra X1.
The Tegra X1 also offers benefits when it comes to multimedia performance, with Nvidia demonstrating 4K, 60fps video running on it and also boasting of wide video compatibility thanks to it running on Android. It'll run apps such as Plex and XBMC, and Nvidia claims it plays "everything we threw at it", including Blu-Ray rips, MKV files and AC3 audio.
Nvidia is also releasing a new remote control for the device to make it easier to use it as a media player. The Shield Remote boasts a click wheel, 'Back' and 'Enter' buttons, and a mic so you can use Google Voice Search to give it commands such as "Show me movies starring Nicolas Cage".
Getting on the Grid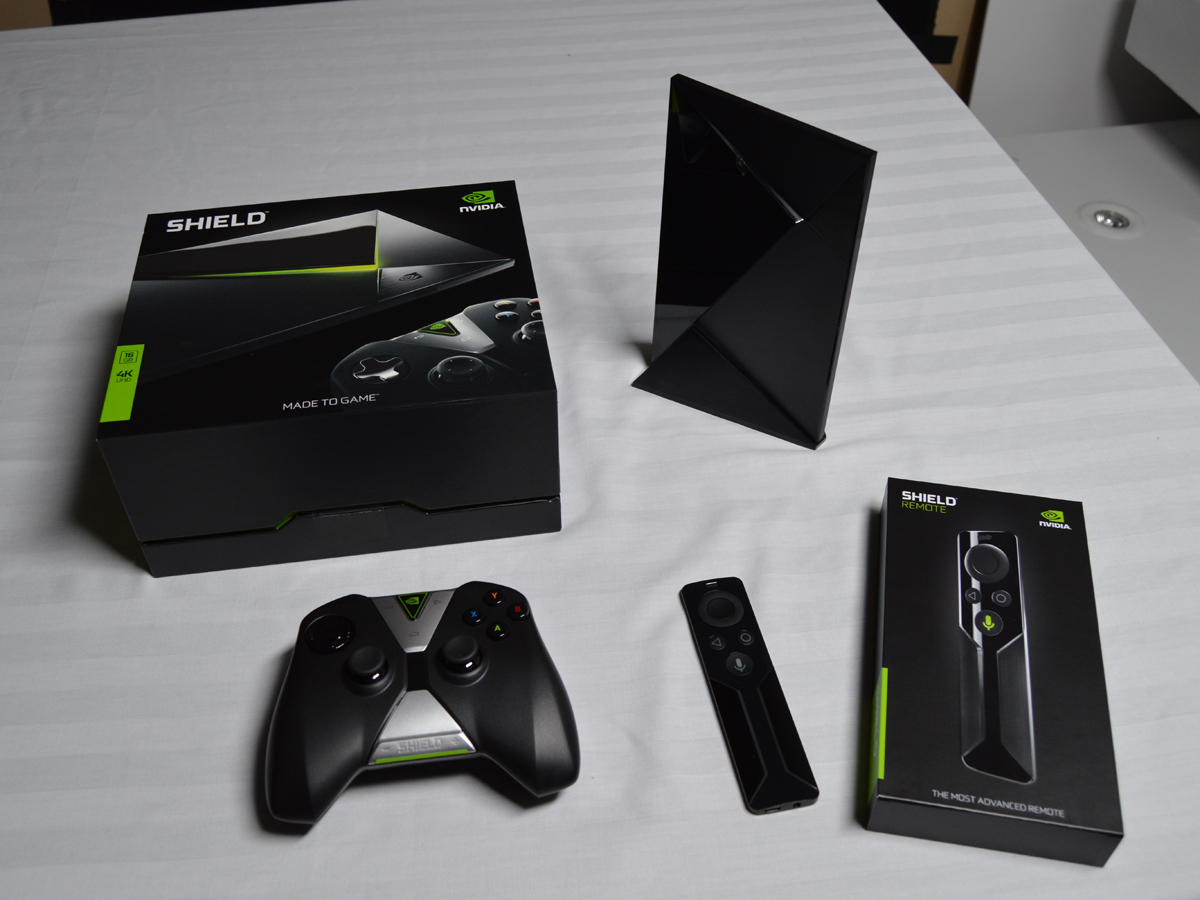 Nvidia also unveiled an update to its Grid streaming service, which will launch alongside Shield. Despite the limited success of the OnLive games streaming system, Nvidia clearly feels that with better performance, keener pricing, and a more up-to-date library, there's still plenty of mileage in the concept.
A new subscription service will enable you to stream around 50 games per month, with titles ranging from new releases to indies and classic games. The two pricing tiers are based around the visual quality you want to stream them in: the basic package will offer 720p, while a premium version will serve up 1080p at 60fps.
There's a substantial catch, however; the premium service requires at least 30Mbps download speeds, which means UK users will need to have fast fibre optic broadband as a bare minimum.
The Grid streaming service will also act as a store from which you can buy new games to stream to any Shield device and, crucially, you'll also be able to unlock the same game on Steam and play it locally. This makes Grid essentially another Steam key retailer, albeit one with the added bonus of also giving you Shield streaming.
The Shield will launch in the US in May for US$199. No UK release date or price has been announced, although Nvidia informs Stuff it will be coming to Europe shortly after the US.
Update 30/09/15: Nvidia has finally released UK prices and release date information. The 16GB model, with controller, will be £150, while the 500GB controller bundle will be £220. The controller is also available separately for £50. A remote and stand are also available, at £40 and £25 respectively.
The GeForce Network streaming service (think Netflix for games), will be free for the first three months, after which it'll set gamers back £7.49 a month.
You can snap that all up when from Thursday 1 October. Game on.