Now you can customize the Moto 360's watch faces
Motorola's Connect app adds detailed tweaking options for the Android Wear device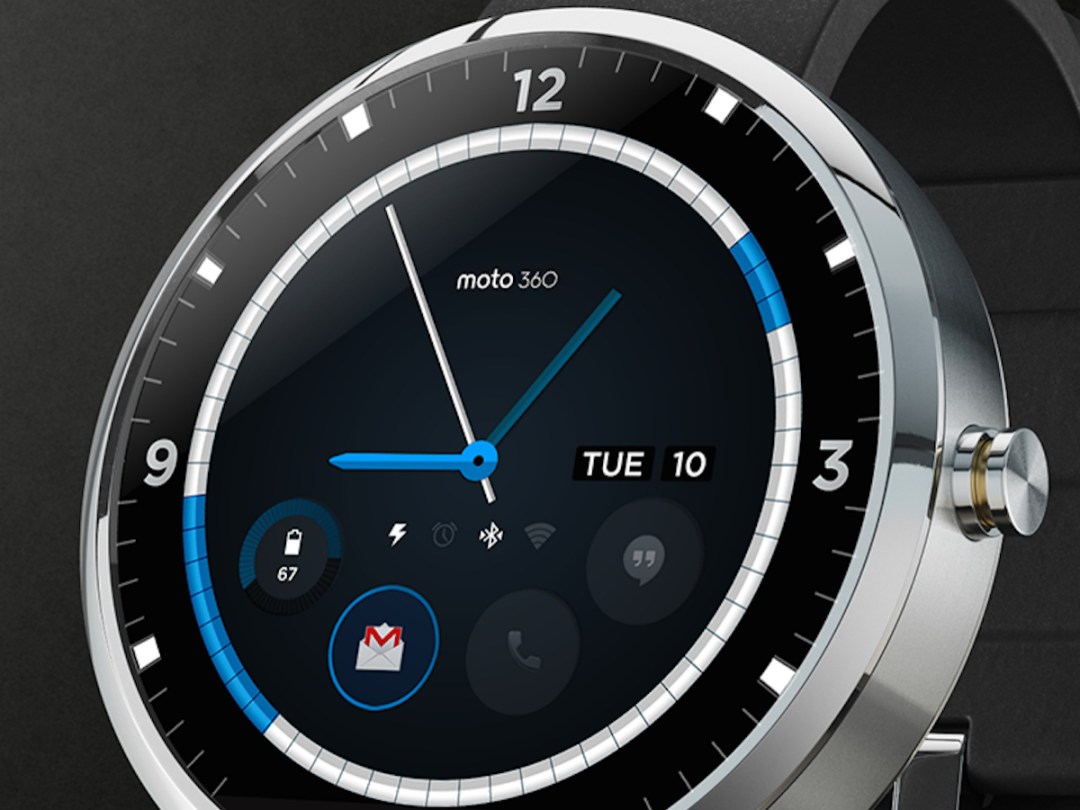 The Moto 360 is still our top pick for an Android Wear smartwatch, but the LG G Watch R is a strong alternative, and more are certainly coming. So what's Motorola doing to say on top?
How about adding the ability to customize the look of the included watch faces via the Motorola Connect app on your Android phone? That feature, announced last week, is now live thanks to an app update.
With the My Design mode, you can take one of the 11 built-in faces and change the watch hand and background colors, select the timezones shown in the smaller dials, and even upload a photo to put a favorite person, pet, location, meal, or whatever else on your wrist at all times.
Additionally, the update adds the great fan-made watch face pictured above, which won Motorola's Moto 360 Design Face-Off competition over the summer. Kudos to David Pascual for coming up with that slick, functional design, which can now be placed on the real watch.
The Motorola Connect update also brings the Moto Body fitness app revealed last week, adding even more helpful functionality for the especially active wearers out there.
[Source: Google Play via TechHive]