Nine months after debut, the YotaPhone 2 finally goes on sale
From today, the dual-screen smartphone is available at a special London shop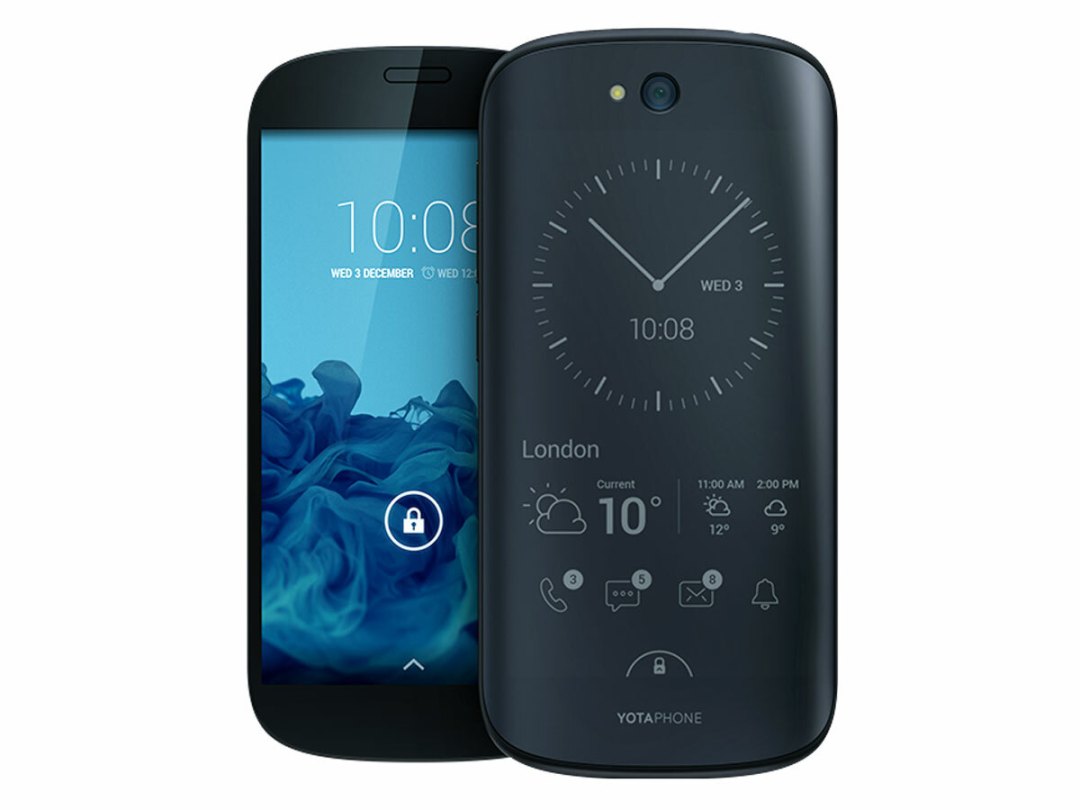 Remember the YotaPhone 2, the dual-screen Android smartphone with a regular colour display on one side and an E-paper display on the other? It's finally on sale.
We got a first look at the YotaPhone 2 all the way back in March at Mobile World Congress – albeit in a prototype form – but since then its makers have been fairly quiet. We'd almost given up on it ever going on sale, but from today Londoners will be able to purchase it at a special pop-up store at 8 Dray Walk (just off Brick Lane) in Shoreditch at 6pm.
The phone itself sports a 5in 1080p AMOLED screen, a 4.7in always-on E-paper screen, a Snapdragon 800 processor, 2GB of RAM, 32GB of storage, Android 4.4, an 8MP rear camera, a 2.1MP front camera and a 2,500mAh battery.
The big advantage of the rear E-paper screen is that it enables the phone to display notifications, text and black-and-white images without putting a major drain on the phone's battery life.
Yota has not yet announced the pricing (or details of a release outside the UK), but more info should be forthcoming from tonight's launch event.
[Source: YotaPhone via The Verge]
READ MORE: YotaPhone review