Nikon D3200 unboxing
What looks set to be the ultimate beginner's DSLR just landed on our desk. Only one thing for it – show that box no mercy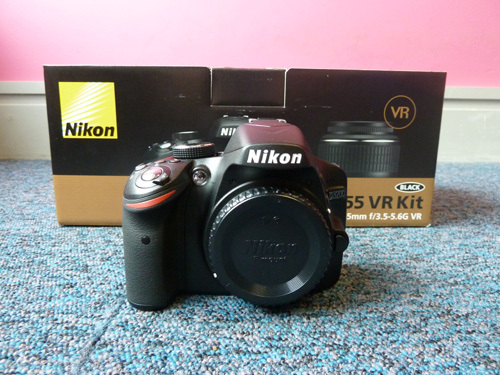 Stepping up to DSLR from a compact is hard to do, when you don't have a Nikon baby-steps camera by your side. The D3100 has long been a firm favourite with us at Stuff thanks to its awesome Guide mode, great quality 14.2MP stills and fast 11-point autofocus – and it's still hanging on to our Top Ten DSLRs by the skin of its teeth. So what's new in the D3200?
Build-wise the D3200 is pretty similar to its predecessor, made from a fairly sturdy plastic and with a few minor adjustments to the shutter button placement, grip and the addition of a Live View button to replace the D3100's switch.
This baby DSLR comes with an 18-55mm lens when you pay £650 for the package – body only it's £600. But this is no amateur cam, under the hood of this classic-looking DSLR is a 24.2MP APS-C sensor, an Expeed 3 processor and Nikon's 11-point autofocus system. Plus there's ISO up to 6400 and 1080p HD video to boot.
The 3in 921k-dot screen is another improvement over the D3100 and should let you learn which settings you're changing and view those high detail images easily and accurately.
On the right hand side of the D3200's rear-view display, there's room for your SD card but hidden on the left hand side you've also got a 3.5mm microphone jack (handy when shooting video), a mini HDMI port, a USB/AV slot and proprietary GPS/Wi-Fi dongle slot.
Nikon throws in a battery charger, USB cable, AV cable, plastic cover for the viewfinder and a big ol' Nikon strap too. Happy shooting!
You may also like
Nikon D3200 beginner DSLR packs 24.2MP
Apple television to have Siri and FaceTime
Just because they could – real transforming robot car