The New Xbox One Experience is rolling out – with Xbox 360 backwards compatibility
A faster, smarter Xbox interface with plenty of big features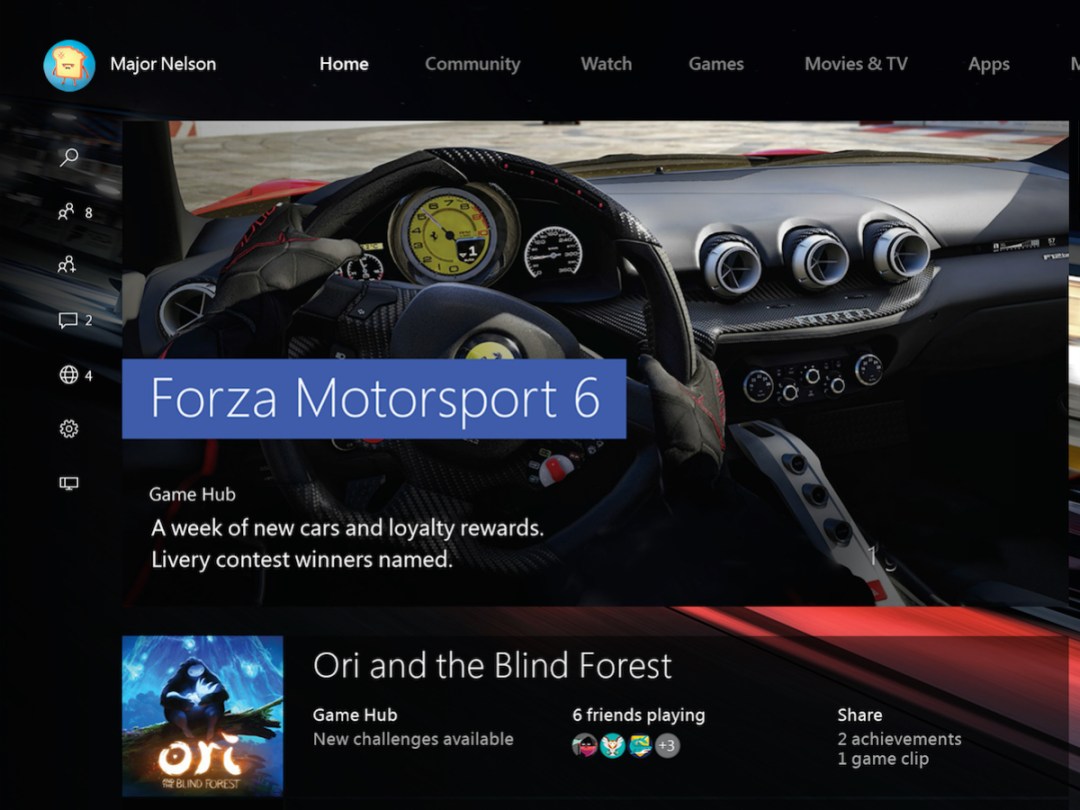 UPDATE (12/11/15): As promised, the New Xbox One Experience is now rolling out worldwide, although it won't hit every console at once. It should be available for everyone by the end of the day, however.
If you keep your Xbox One in the instant-on power mode, the update will download automatically. Otherwise, you'll need to enter the System part of the Settings menu to check for availability. Early reviews of the Windows 10-based interface suggest it's much faster than the previous Xbox One menu system, and it'll be a sight for sore eyes for anyone who hated the chunky boxes from before.
Of course, one of the biggest additions is Xbox 360 backwards compatibility, and 104 games are playable now, with a full list available here. More will be added starting in December, with favourites like Call of Duty: Black Ops, BioShock Infinite, and Halo Reach all promised at some point.
ORIGINAL STORY (27/10/15): After two years on the market, the Xbox One is about to get a massive refresh. The New Xbox One Experience, as Microsoft calls it, brings the power of Window 10 with a brand new interface.