New Guitar Hero reportedly planned for this year with 'more realistic' look
Is Activision planning a comeback tour at the same time as Rock Band? That's the word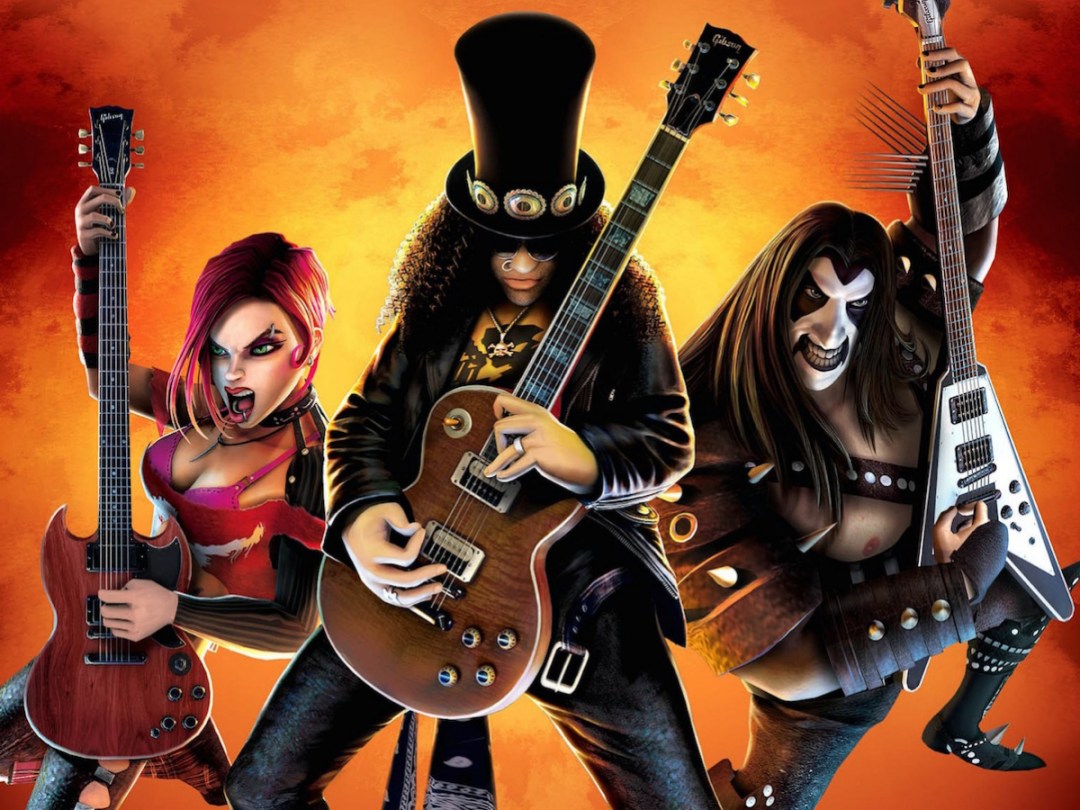 Guitar Hero ruled the gaming industry for a couple of years, but too many games and too many plastic instruments sunk interest, and the series took a breather after 2010. But might the hiatus be over after a half decade away?
That's what Kotaku UK is reporting today, citing information from two separate sources that claim that Activision is actively working on a Guitar Hero revival for Xbox One and PlayStation 4. The game will have new guitar peripherals, says the report, although it's unclear if they'll be full band games with drums and vocal parts, as well.
Additionally, a source says the game will have a "more realistic" presentational philosophy, breaking from the cartoonish, attitude-heavy design of earlier entries (Guitar Hero III pictured above). Musicians and crowds alike will reportedly look more like real people rocking out on both sides of the performance.
As we've heard recently, primary competitor Rock Band – from original Guitar Hero creator Harmonix – is also seemingly on the verge of a revival for new platforms. It's been reported, hinted by an official survey, and somewhat implied by the recent return of new downloadable songs for the earlier Rock Band games after a long span without.
Activision didn't exactly deny the prospect of a Guitar Hero revival, which Kotaku's source claims could be announced at the big E3 gaming expo in June.
"We don't comment on rumour or speculation, but have previously said, that as one of the most beloved entertainment franchises, we would only bring Guitar Hero back if we developed the right innovations to usher the franchise into the new generation of gaming," says an Activision spokesperson.
[Source: Kotaku UK]