Moto X Pure Edition gets a limited trio of backing designs from Jonathan Adler
Designer gets his own collection of the Android flagship starting next month
Motorola's Moto Maker tool helps set its smartphones apart, letting users customize the look and materials of their newly purchased devices. And next month, Motorola's current flagship will get some fresh options.
Motorola has teamed with designer Jonathan Adler to release a limited edition collection of new designs for the Moto X Pure Edition. We say the Pure Edition only – and not the Moto X Style, as it's known in much of the world – because it seems like this line may only be available in the United States.
According to the post on the official Motorola blog, "the limited-edition collection features three eye-catching, stylish phones that Jonathan felt captured the spirit of Moto Maker." We don't have the highest-quality images of the individual phones, but it looks like you have a choice between large half-dots, magenta lines, and clusters of hexagons. (Those aren't the official descriptions. Obviously.)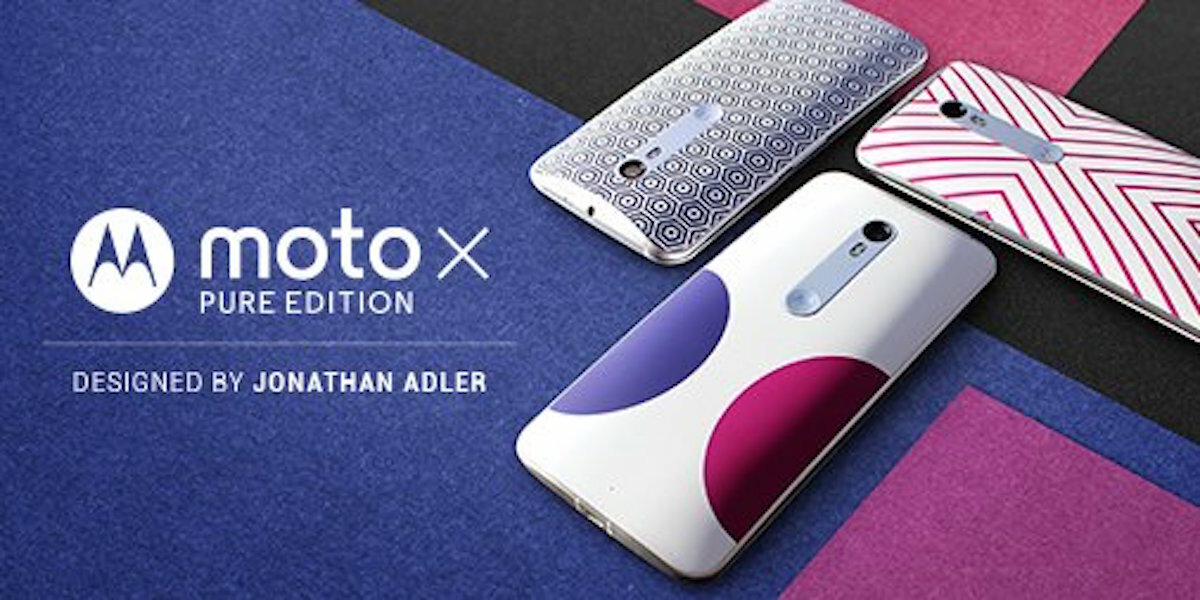 "I love the idea of taking something utilitarian that you use every day and jazzing it up – just like I did with my new designs for Moto X Pure Edition," he wrote in a series of gift-giving tips attached to the announcement. "If it's going to be in your hand 24/7, might as well make it chic and unique."
You'll be able to pre-order one of the specialty devices next week, on 24 November, for US$475 for the 32GB model – that's $25 more than the basic Moto X Pure Edition configuration. And then they'll officially be on sale come 3 December, which is when they should deliver if pre-ordered.
[Source: Official Motorola Blog]