Monster takes on Sonos with SoundStage, its new wireless music system
It delivers big sound from small boxes and works with pretty much any streaming service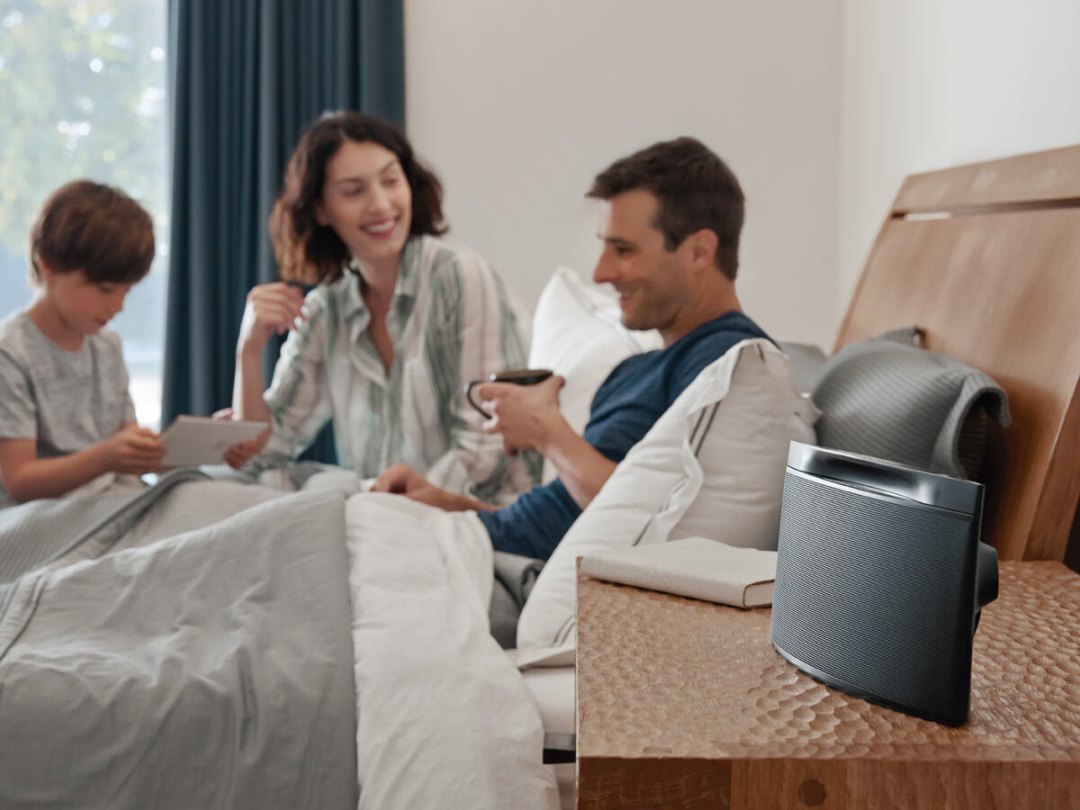 Monster isn't sitting around moping about getting no cash from Apple's mammoth Beats deal, despite essentially inventing Beats. Well, it might be a bit, but it's also found time to enter a whole new product sector: wireless multi-room audio.
Despite being best known for its headphones, cables and other audio accessories, Monster has just unveiled a range of three wireless speakers called SoundStage – and says they offer something you won't get with rivals like Sonos.
The big exclusive feature is dual wireless technology, which uses both Bluetooth and Wi-Fi to connect a home's entire network of SoundStage features as well as a tablet or smartphone that can act both as a controller and a source for tunes.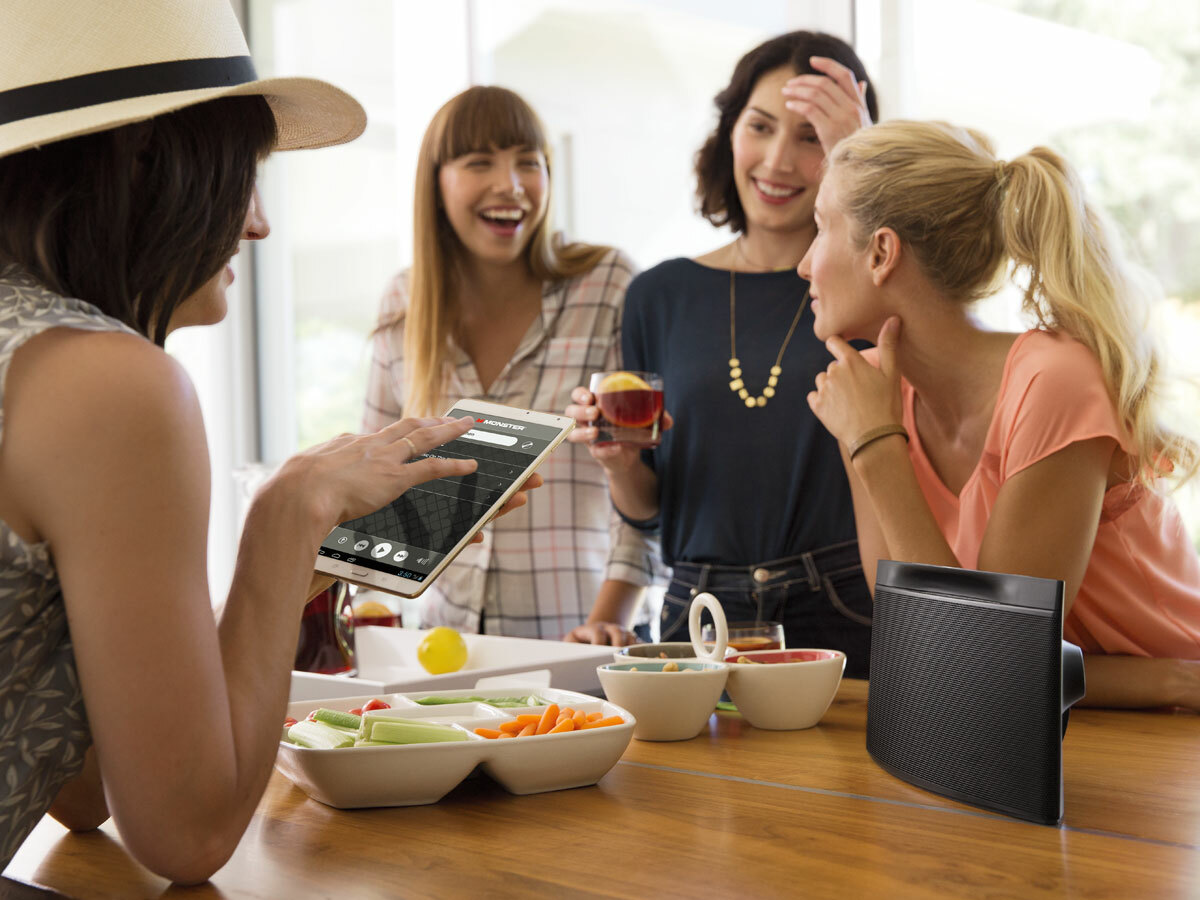 And SoundStage is among the first products to work with Qualcomm's AllPlay media platform (essentially the company's take on Apple's AirPlay or Google's Cast systems) which means you'll be able to play music not only through Monster's own SoundStage app but from a decent (and growing rapidly, according to Qualcomm) selection of other audio apps like Spotify, Napster, Rhapsody and Soma.FM. You'll also be able to connect older audio sources via 3.5mm and optical wired inputs, and all models also come with a USB port for charging connected devices.
As we say, there will be three speakers in the initial SoundStage range: the S1, S2 and S3, all set for a 25th October launch in the US and priced at US$200, US$300 and US$400 respectively (we're waiting on confirmation for UK prices from Monster).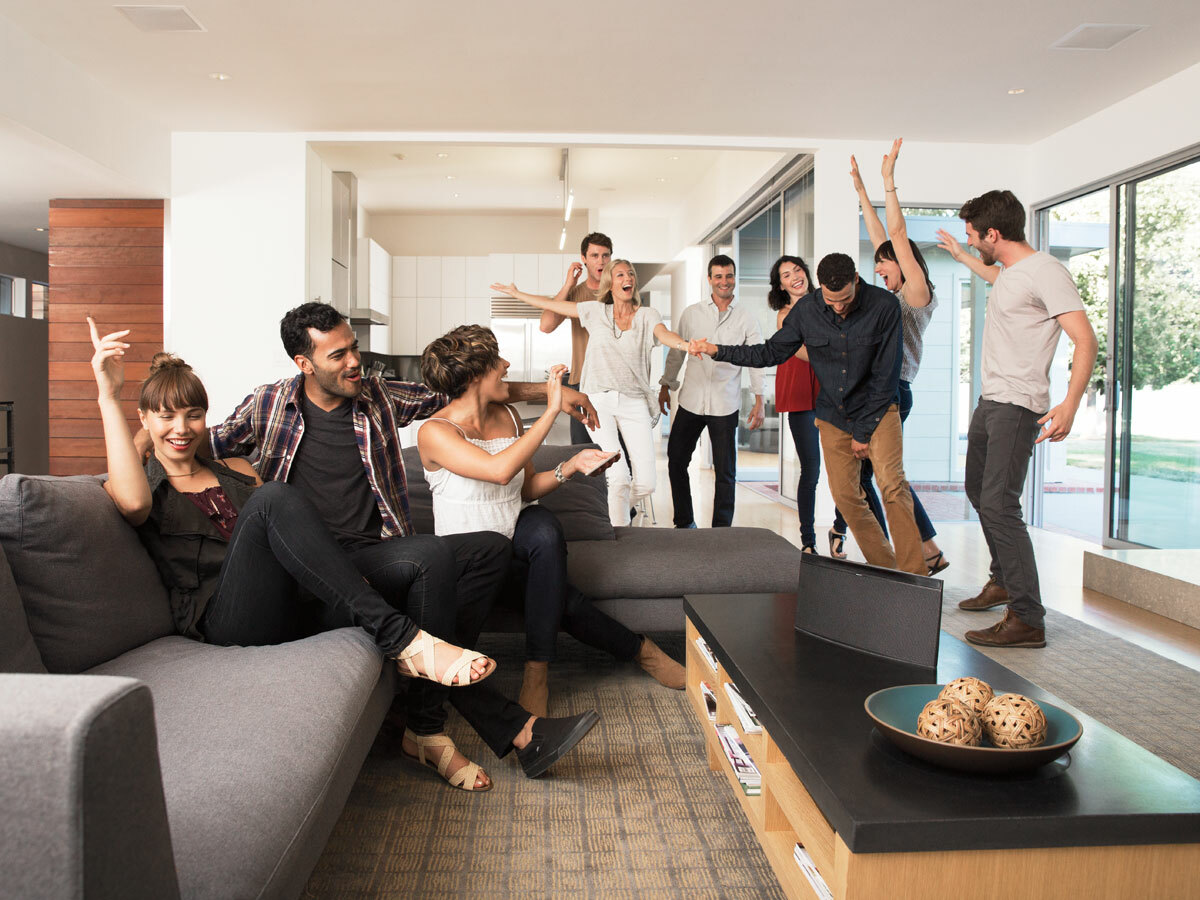 We made some time to listen to them at Monster's IFA launch party last week, and found all of them impressive when it came to filling a room with sound (the tiny S1 especially so). Monster has developed an algorithm that it say creates a vast, imposing soundstage from a humbly-proportioned box – and of course as with other wireless systems you can team up several different SoundStage speakers to all play the same music at the same time (or, if you prefer, different tunes at the same time). All three are slim and compact, and the S1 is splash resistant to boot (ideal for the bathroom or kitchen).
Look out for reviews soon, and we've also got an interview with Monster founder and CEO Noel Lee coming later this week – check back for that if you want to know how he feels about missing out on a cut of the Beats/Apple deal.