Misfit's latest fitness tracker is a touch-screen circle of serious smarts
And it looks pretty cool, too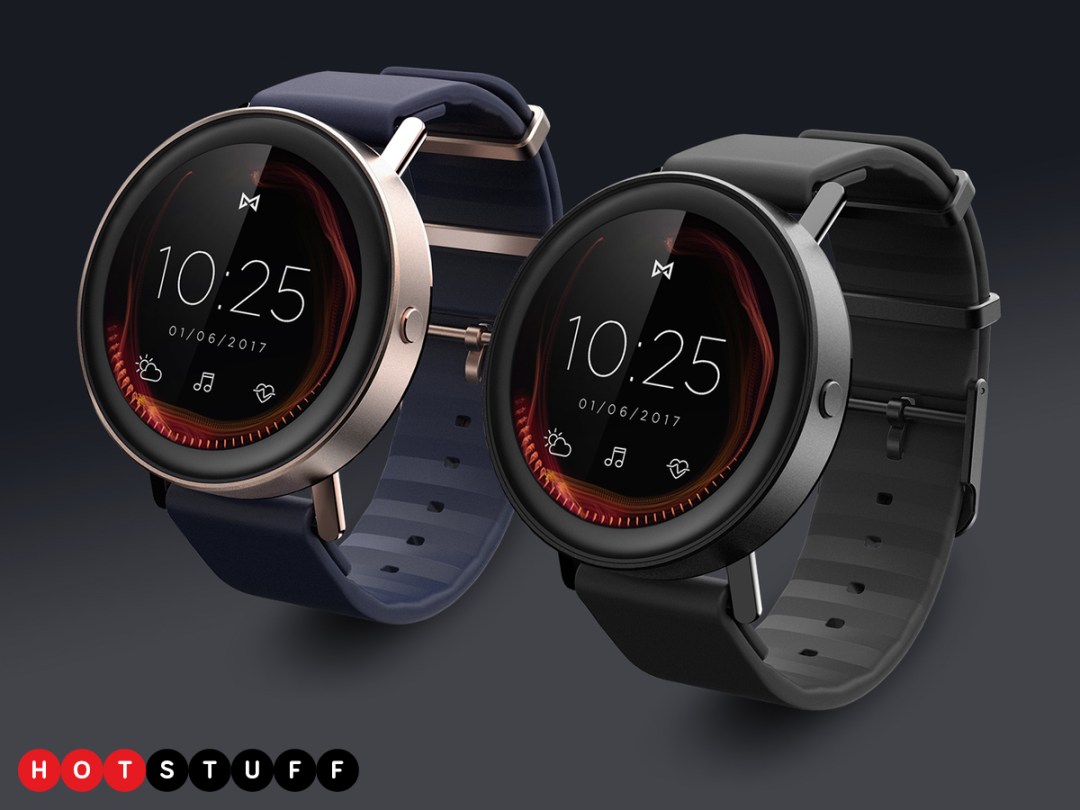 Misfit – doesn't it make that pretty Shine fitness tracker?
It does indeed, and we rather like it. Which is why we're quite excited about the Vapor – it's first attempt at a proper, fitness-focussed smartwatch.
So it's just a Shine with a screen?
Not quite. While it's kept the circular shape that made the Shine stand out from the crowd – as well as the striking red progress ring around the edge – almost everything else about the Vapor is different. Where previous Misfit models went for stylish simplicity, the Vapor is all about smarts.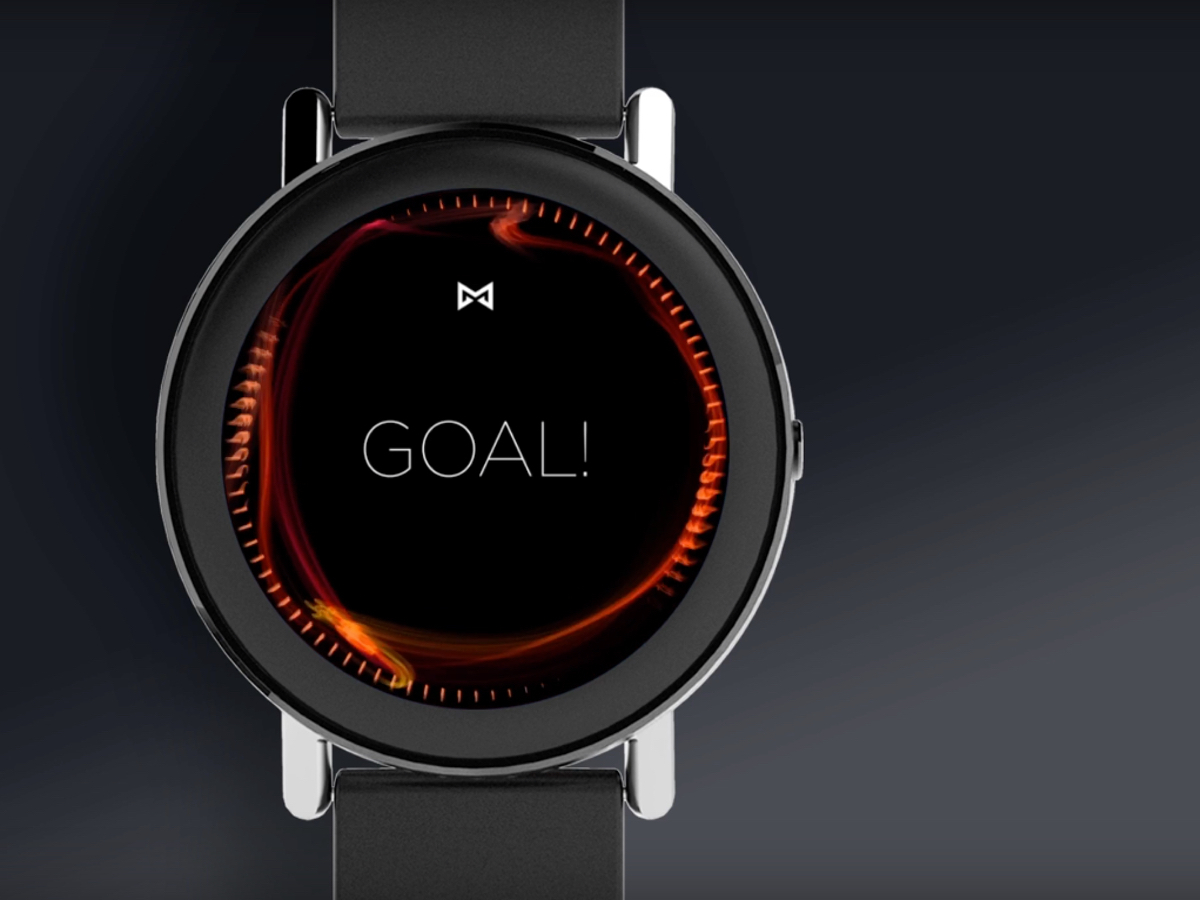 What, so it's an ugly genius?
Oh, no, it's still a pretty thing to behold – it just also happens to have some seriously cool features. That dark grey ring around the touchscreen AMOLED display, for example, is a virtual bezel that works as a touch wheel. It's properly reach-out-and-touch-it intuitive.
OK, so it's fun to touch, but I'm more Bear Grylls than Jony Ive. Can I take it off-grid?
Absolutely: for all the Vapor's clever input tech, it's not shirking on substance. Water resistant to 50 metres, the Vapor packs phone-free GPS and a two-day battery life – not to mention its abilities as a standalone music player.
We'll want to test that battery life in real-world conditions, but it does pitch the Vapor as a well-equipped rival to the likes of the Moto 360.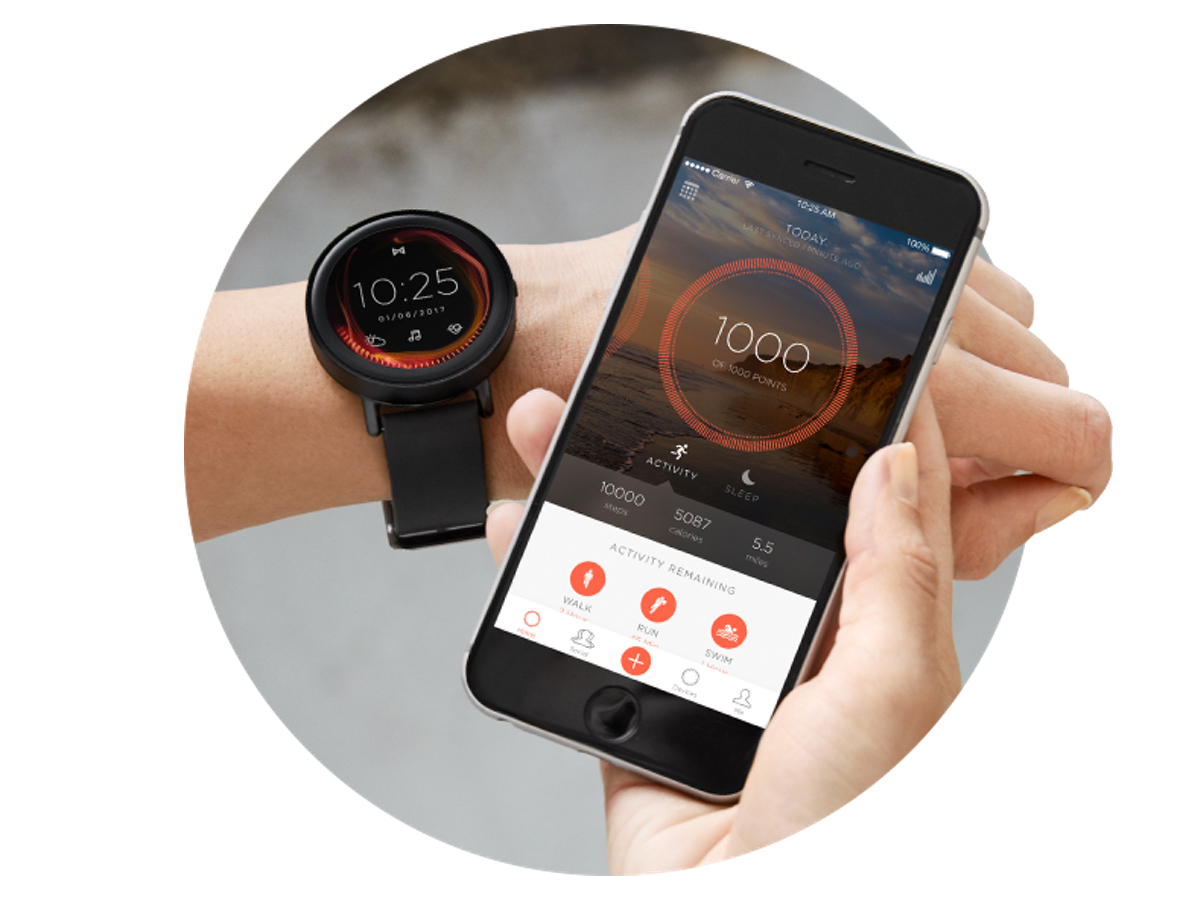 It's a pretty cool ticker, then. What about my ticker?
It'll measure that, too. An in-built heart rate monitor should add useful data to its sleep and activity tracking abilities – and, given the form of Misfit's previous efforts, those should be pretty stellar indeed.
That's all well and good – but why the funny name?
Supposedly it's inspired by the notifications that appear on-screen and then dissolve away – such as when you hit your daily goal. Want one? It's supposed to hit shelves later this year at the price of US$199 – with a UK price soon to be announced.