Microsoft's Display Dock will turn your phone into a Windows 10 PC
Take a Lumia phone, add universal apps and Windows 10 Continuum, and mix together for hybrid fun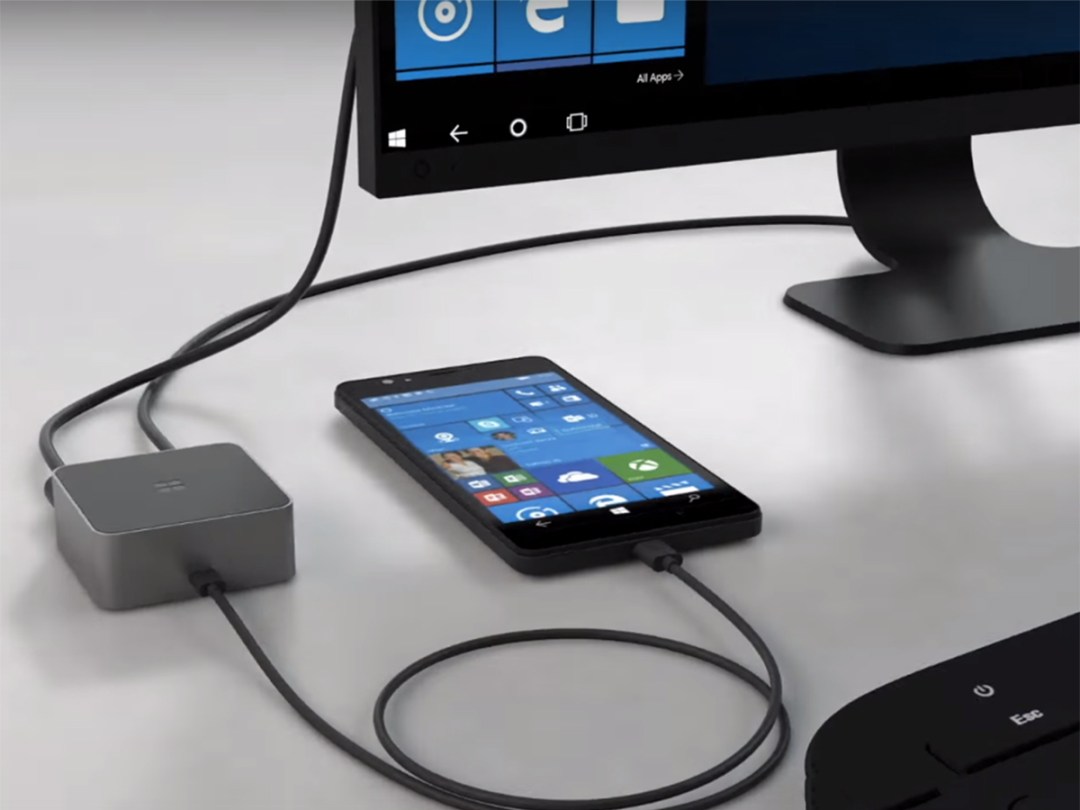 The days of needing a separate phone, tablet, and laptop are nearing an end. Or at least they are for Microsoft Lumia 950 and 950 XL owners.
Microsoft today showed off its new Display Dock peripheral, which lets you hook one of the company's new Windows 10-powered phones directly up to a monitor or TV and use it just like a desktop PC. It's the promise of Windows 10's Continuum feature brought to life.
What you'll see on the screen isn't a blown-up phone image, but rather full-screen apps and a traditional Windows desktop. It's not exactly the full-fledged Windows 10 experience, particularly since even a very capable smartphone isn't built to handle high-performance software, but you'll be able to use Office and Outlook in full-screen, PC-like modes running at 1080p. And watch media on the big screen, as well.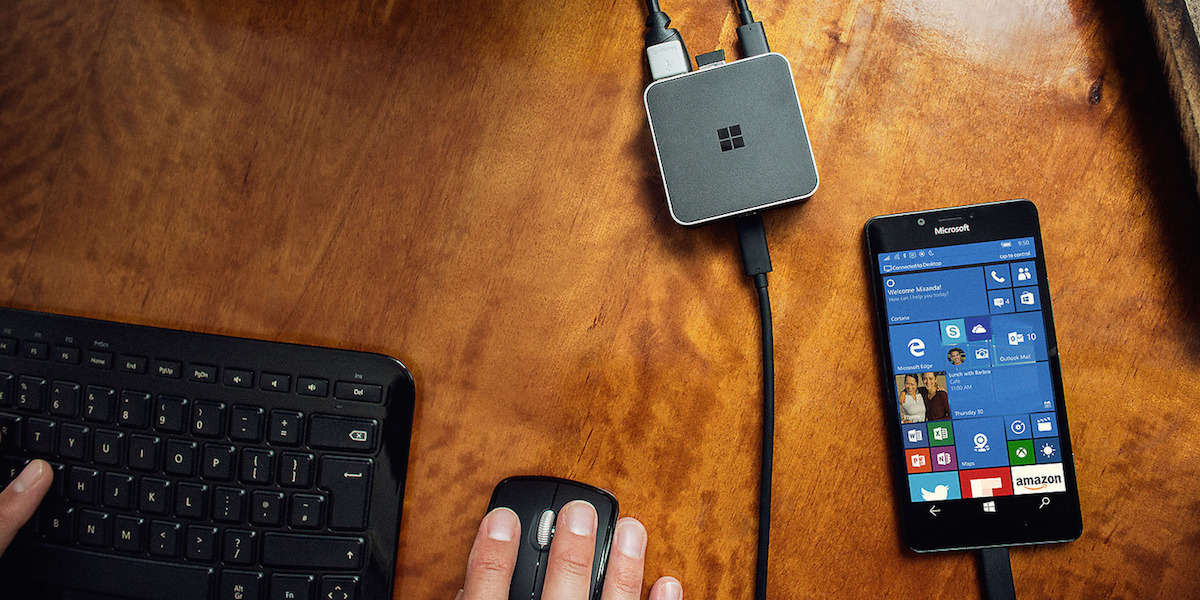 The phone plugs right into the Display Dock via USB-C (and charges while you use it), and then you can plug in your screen via HDMI or DisplayPort. And it's built for accessories too, thanks to three USB 2.0 ports on the back. You'll be able to plug in a keyboard and mouse, and even a USB drive – whatever you need to get the job done.
And best of all, the phone remains fully usable on its own while you use the desktop experience. If you get a call, you can take it, or you can browse apps on the smaller screen if you want.
Microsoft says the Display Dock is "coming soon," although we don't have a clearer sense of date or pricing. Both the Lumia 950 and Lumia 950 XL are due out next month, so hopefully we'll see the Display Dock right alongside them.