Microsoft Xbox Scorpio: Everything we know so far
UPDATED: Microsoft showcases the powerful console's tech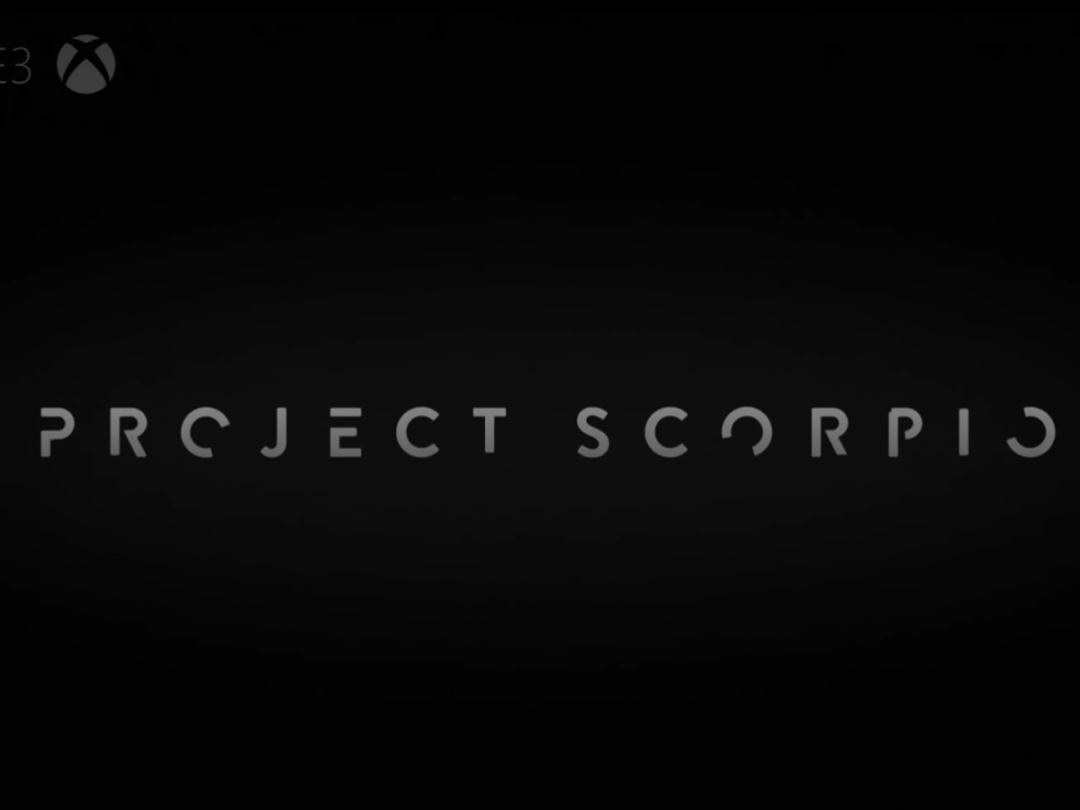 PS4 Pro? Pah. Xbox One S? So 2016. We've seen the future of 4K gaming – and it's called Scorpio (at least for now).
Ok, so "seen" probably isn't the correct word, because while we actually know quite a lot about the specs of Microsoft's 4K gaming monster we have no idea at all what it looks like. Photos of circuit boards don't really show us that much.
Other than the aesthetics, Microsoft's being uncharacteristically open about the design of Project Scorpio, and has shared a heap of details about how the technology works and what we can expect from this ultra-console. Our palms are certainly sweaty with excitement.
Want to know all the gory details? Read on.
Additional words by Andrew Hayward
What we know
>>> It'll be seriously powerful
In a move that brought sighs of relief – and pants of excitement – from technology journalists everywhere, when Microsoft announced Project Scorpio it also announced the specs. Well, the important ones.
Six teraflops of computing power. Six. For context, the recently released PS4 Pro is packing 4.2 teraflops. Six, in a console, is mighty indeed.
On top of that, it'll haul 320GB/s memory bandwidth. 320GB, every second. That's fast.
Oh, and it'll have 8 CPU cores.
>>> It'll run 4K and VR like a gaming PC
So it's a monster – and it's a monster that's built to run 4K like a beast. Not upscaled-to-4K games. Native, hi-res, full frame-rate 4K games the likes of which have previously been the reserve of dedicated PC gaming rigs.
Scorpio will do VR, too – proper VR, not the limited conversions we've seen so far. Xbox wants full, high-resolution titles built for VR that'll run like a dream on Scorpio.
No, it won't rival a properly expensive gaming PC – but it's set to be easily the most powerful console ever built. Sound too good to be true? Well, Digital Foundry saw the tech in person this April, and they say it absolutely lives up to the hype. And maybe surpasses it just a smidge.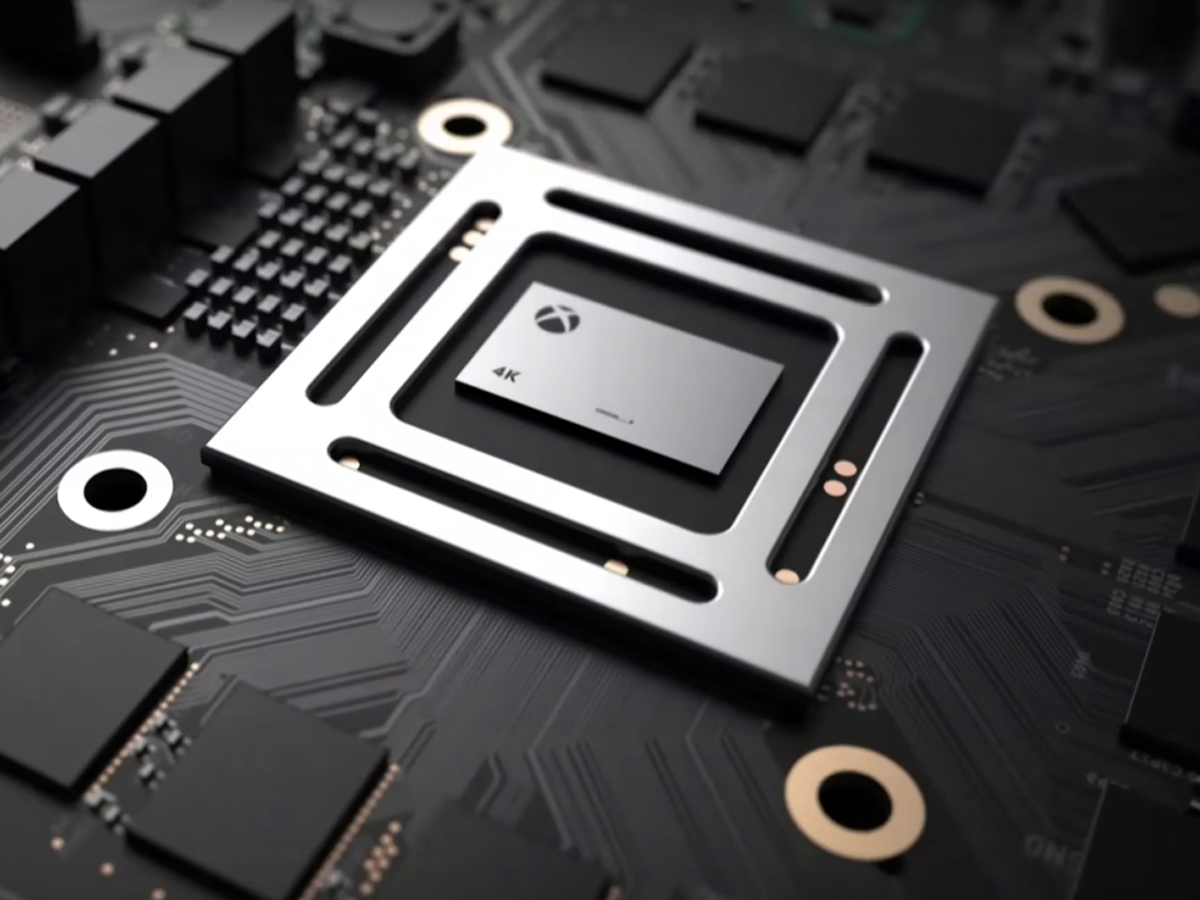 >>> It'll be priced like a console. A premium one.
There's been a lot of speculation about how much Project Scorpio will cost. Drawing on all of the comments made so far by senior Xbox and Microsoft figures, it seems most likely that Scorpio will set gamers back the same or perhaps a bit more than a PS4 Pro. We wouldn't be surprised if it comes in at US$499.
It's definitely being pitched as a premium product, for higher end gamers with the requisite kit and the desire to run a full 4K console setup. Whatever the price point ends up being, we know almost for certain that it'll be substantially less than a serious gaming PC.
>>> It's designed for developers as much as gamers.
Xbox is heavily pushing the angle that Scorpio is a product of what developers have asked for. More than one comment has been made by Phil Spencer about Scorpio's hardware not holding developers back, giving them the space to push the boundaries of 4K console gaming without limitation. It's even in the official promo video.
According to Digital Foundry's interview with Microsoft employees, the console significantly reduces the load of instructions needed to draw graphics on the screen, trimming down the amount of computing needed to bring games to life on your screen. Less computing means less power used… which means more power to put into performance. And that's just one example of how Scorpio empowers creators to do more with (hopefully) modestly-priced hardware.
What does that mean for gamers? Well, if it works, it means a new future of gaming. Even if you're not running a 4K setup, you'll benefit from the vast power of Scorpio – and what it will allow game creators to do. Our only fear? The size of update downloads.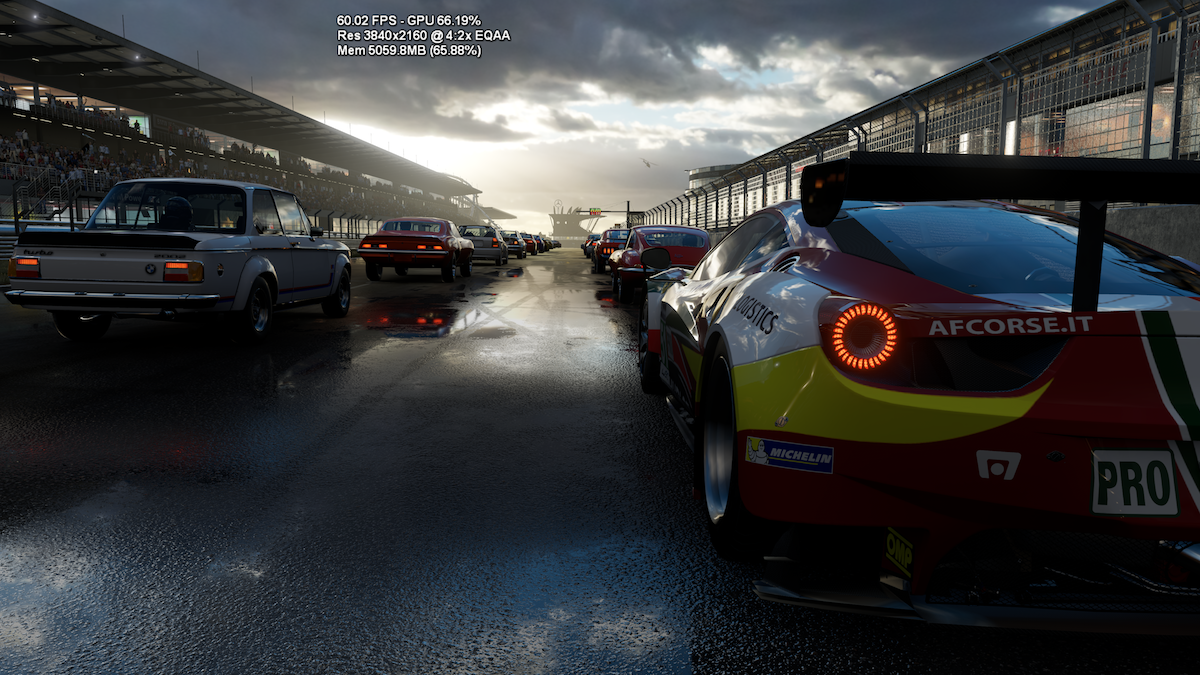 >>> No games have been revealed
Well, no actual games. Microsoft showed a Forza Motorsport demo (see above) to Digital Foundry during its tour, but it sounds like it was just a port of the existing Xbox One engine with Scorpio benefits enabled, rather than a full-fledged game.
That said, we 100% expect to see Forza Motorsport 7 available for Scorpio this autumn. And very likely a Halo game too. Microsoft usually teases out a Halo game for a year or more in advance, but the stakes are high now and Halo 5: Guardians disappointed. Microsoft needs a big win from its premier shooter series.
Otherwise, we'll have to wait and see once E3 rolls around, but we can bet that Microsoft will roll out all of its big guns to make the Scorpio debut as impactful as possible. Given Sony's first-party dominance this console generation, we hope Microsoft steps up its game.
>>> It'll play nice with Xbox One gear and games.
Microsoft is at pains to emphasise that it isn't abandoning existing Xbox One users. All games and peripherals will apparently be cross-compatible, and the benefits will be significant: we'll see higher resolution, smoother performance, reduced or eliminated screen tearing, better-looking textures, and speedier loading times.
And yes, even the Xbox 360 games that have been made backwards compatible with the Xbox One will also run on Scorpio, although it's unclear whether we can expect any performance benefits there. We'd guess not, but we'll have to wait and see.
What's more, Xbox has mentioned several times that it recognises users have different budgets and needs from their consoles, with every indication pointing towards the continued existence of the Xbox One S alongside Scorpio.
At the end of the announcement video (which you can see above), after the great and good of the gaming industry had fawned over Scorpio's specs, appeared the text "Holiday 2017". No way out of this, then – Microsoft has committed itself to delivering Scorpio by Christmas.
But will it actually be called Scorpio? Almost certainly not. This is the development name of the console and those almost never stick. It's anyone's guess at this point what the final name will be, although we'd bet it's not going to be 'Xbox One Pro'.
Microsoft will reveal the final look and name of the console, along with launch titles, at E3 in June. You can bet we'll be there to cover all of the big news and play the exciting new games.
All the news
How are we privvy to such a plethora of information? The Internet, that's how. The internet and lots and lots of time. Want to trawl through the sources on your own? Go ahead: they're all listed below.
> 6 April 2017
Here's the deep dive we've been waiting for: the tech and spec wizards at Digital Foundry were invited to Microsoft HQ to see and hear all about Scorpio, and produced ample coverage about the console's capabilities and what it all means.
> 12 December 2016
Phil Spencer Tweets again, says Xbox plans are built around Xbox customers, not others – suggesting Xbox isn't shaping its Scorpio strategy in response to the PS4 Pro.
> 12 December 2016
In response to rumours regarding a possible specs downgrade, Phil Spencer Tweets to say that nothing has changed since the Scorpio launch announcement – suggesting that the next-gen console will still ship with the headline 6 teraflops of computing power.
> 09 December 2016
Microsoft executive Albert Penello appears on Major Nelson's podcast, says marketing 4K HDR consoles is very difficult, and involves an element of honest "fudging", in terms of specs and hardware processes.
> 07 December 2016
TechRadar reports that Project Scorpio will be priced like a console, not a gaming rig. Xbox Chief Phil Spencer says that they're aiming for a balance beteen performance and price – aided by the fact that Scorpio will be sold in a single spec.
> 14 November 2016
Levelup.com shares a YouTube video of Phil Spencer saying that scorpio will cost more than the Xbox One S, as it's being built as a "premium" product. He goes on to say that Scorpio will need to meet the demands of the "higher-end customer" which will mean a higher price.
> 21 September 2016
Albert Penello talks to Eurogamer, says Xbox won't dictate to developers how much of Scorpio's power should be used and whether games should run natively at 4K.
> 07 September 2016
Phil Spencer tells IGN that Xbox is still confident it will have the "most powerful console ever made" in Project Scorpio.
> 14 June 2016
Head of Xbox Phil Spencer talks to Wired, says Project Scorpio will essentially deliver the innovate experience associated with PC gaming, but in a console box, designed around what developers need to develop 4K games without limitation.
> 13 June 2016
Microsoft officially announces Project Scorpio, its new monster console. The company says all Xbox games and peripherals will be cross-compatible, whilst the new games machine will also be more than capable of 4K, VR gaming – courtesy of 6 teraflops of computing power.