Microsoft unveils thinner, lighter, faster, bigger Surface Pro 3
It's "the tablet that can replace your laptop" according to its makers. For real this time. UPDATED: Now with UK prices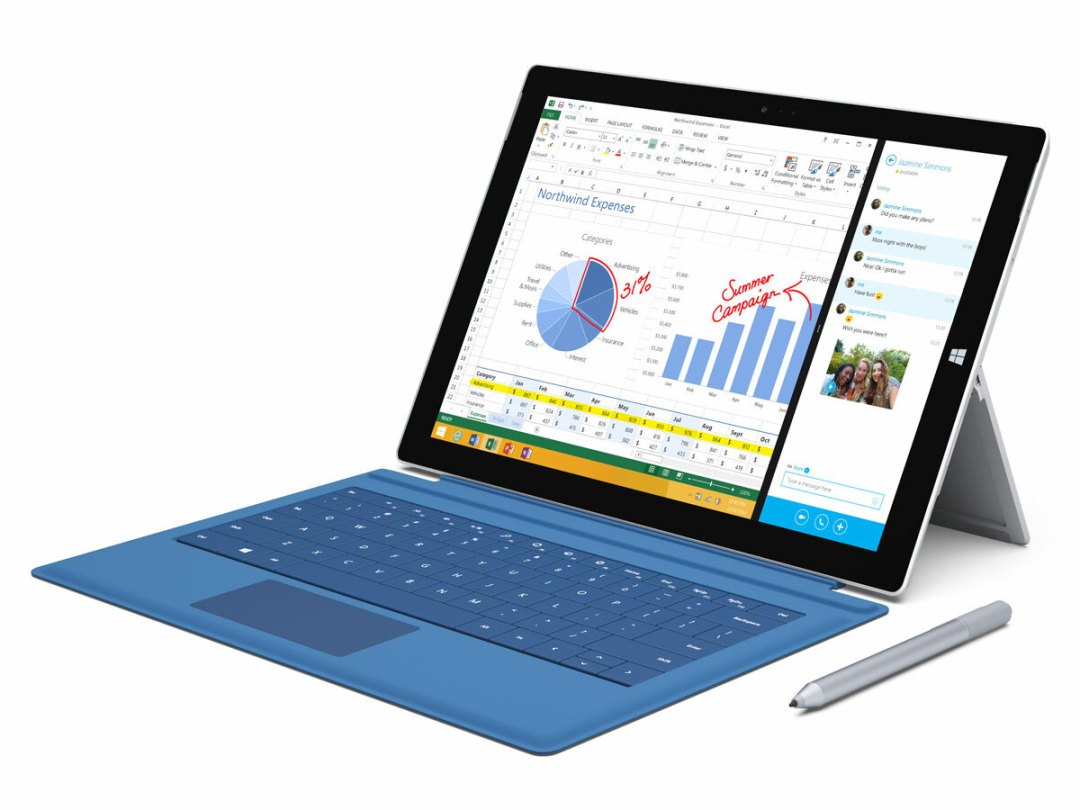 With previous Surface Pro tablets, Microsoft has been trying to deliver a slate that could compete with a laptop in terms of power and productivity – and with today's Surface Pro 3 launch, the company claims to have finally hit the mark.
The tablet is the largest Surface yet, with a 12in 2160 x 1440 screen – and yet it's also the thinnest at just 9.1mm in depth (in fact, it's the thinnest Intel Core-powered device ever made). It weighs 800g – quite a bit less, Microsoft was keen to demonstrate by wheeling out a set of scales, than a 13in MacBook Air. And it's strong: it was dropped on stage (purposefully) from over five feet to demonstrate its hardiness.
The Intel Core i7 processor gives the Surface Pro 3 around 10 percent more power than the Surface Pro 2, but Microsoft claims it offers better battery life (around 15-20 percent longer). Oh, and there's USB 3.0 connectivity too.
Microsoft was keen to play up the "PC-ness" of the Pro 3. A docking station adds a gigabit Ethernet port, Mini DisplayPort for 3840×2600 video output, three USB 3.0 ports and two USB 2.0 ports.
There's a new, improved kickstand and new, improved Type Cover with a larger trackpad and thinner profile. The way it clicks into the screen is now stronger, which Microsoft claims improves stability when used on your lap. In fact, it claims it's as stable and comfy as a laptop: something we're keen to put to the test.
READ MORE: Apple iPad Air review
The pen is mightier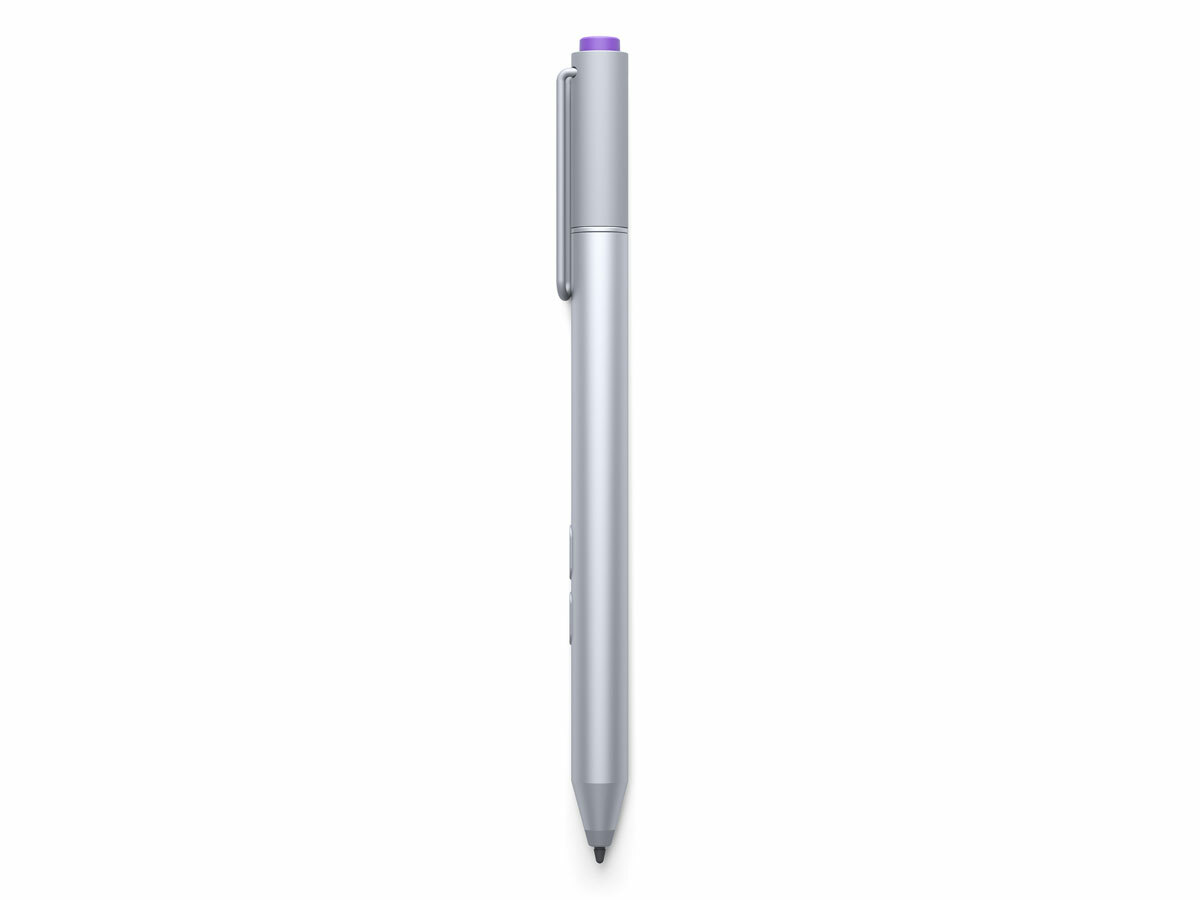 The stylus is weightier and more pen-like than before. The idea is that, due to the light weight of the Pro 3, you can hold the tablet in one hand like a piece of paper and make notes or sketches. In fact, "clicking" the top of the pen will turn on the tablet immediately, and after writing notes another click will save them straight away to the cloud via OneNote.
96 percent of tablet owners also have a laptop, according to Microsoft, and that's because they feel they one device just isn't capable of fulfilling all the functions they require. Microsoft, of course, did claim that the first-generation Surface Pro would solve that problem – a claim that obviously didn't hold water – but we're hopeful that the third might actually have done so.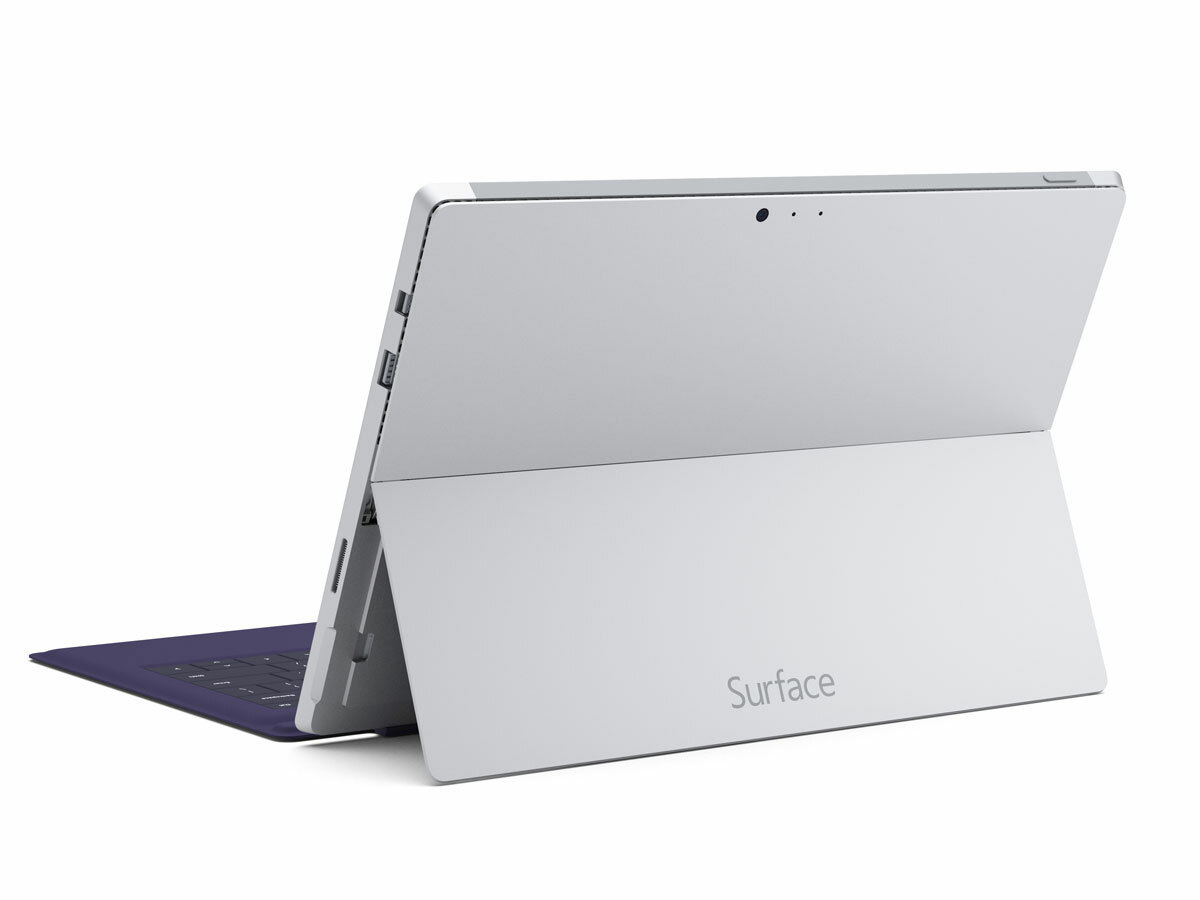 The Surface Pro 3 is available for pre-order from tomorrow in the US, priced from $799 (£475). It comes in Intel Core i3, i5 and i7 varieties. We'll update the story when we have UK availability and price details.
UPDATE 21/05/14: You can now pre-order the Surface Pro 3 in the UK from Microsoft's online store. There are five configurations available: Intel Core i3 and 64GB of storage (£640); i5 and 128GB (£850); i5 and 256GB (£1,110); i7 and 256GB (£1,340); and i7 and 512GB (£1,650). All models will ship by 31st August 2014. New accessories available at the time of writing are the Surface Pen (£45) and Surface Pro Type Cover (£110).
READ MORE: Microsoft Surface Pro 2 review