March issue out now
And this month we're determined to save you a ton of cash...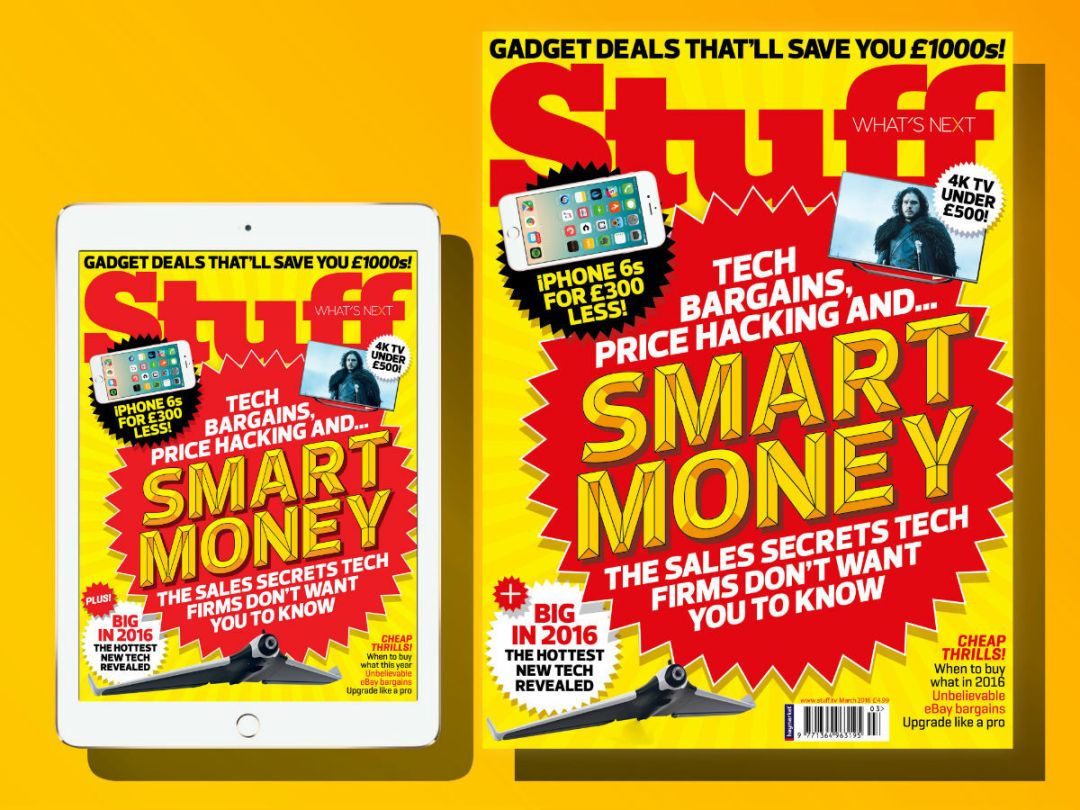 If money makes the world go round then it's time to hold on to your butts – because our March issue is so packed with cash-saving tips that the planet might just stop spinning.
That's right, the new issue of Stuff is on sale now and it's positively stuffed with bargains, price hacks, and sales secrets that the shops and manufacturers would rather you didn't know. But they didn't bank on us turning up and spilling the beans all over the shop, did they?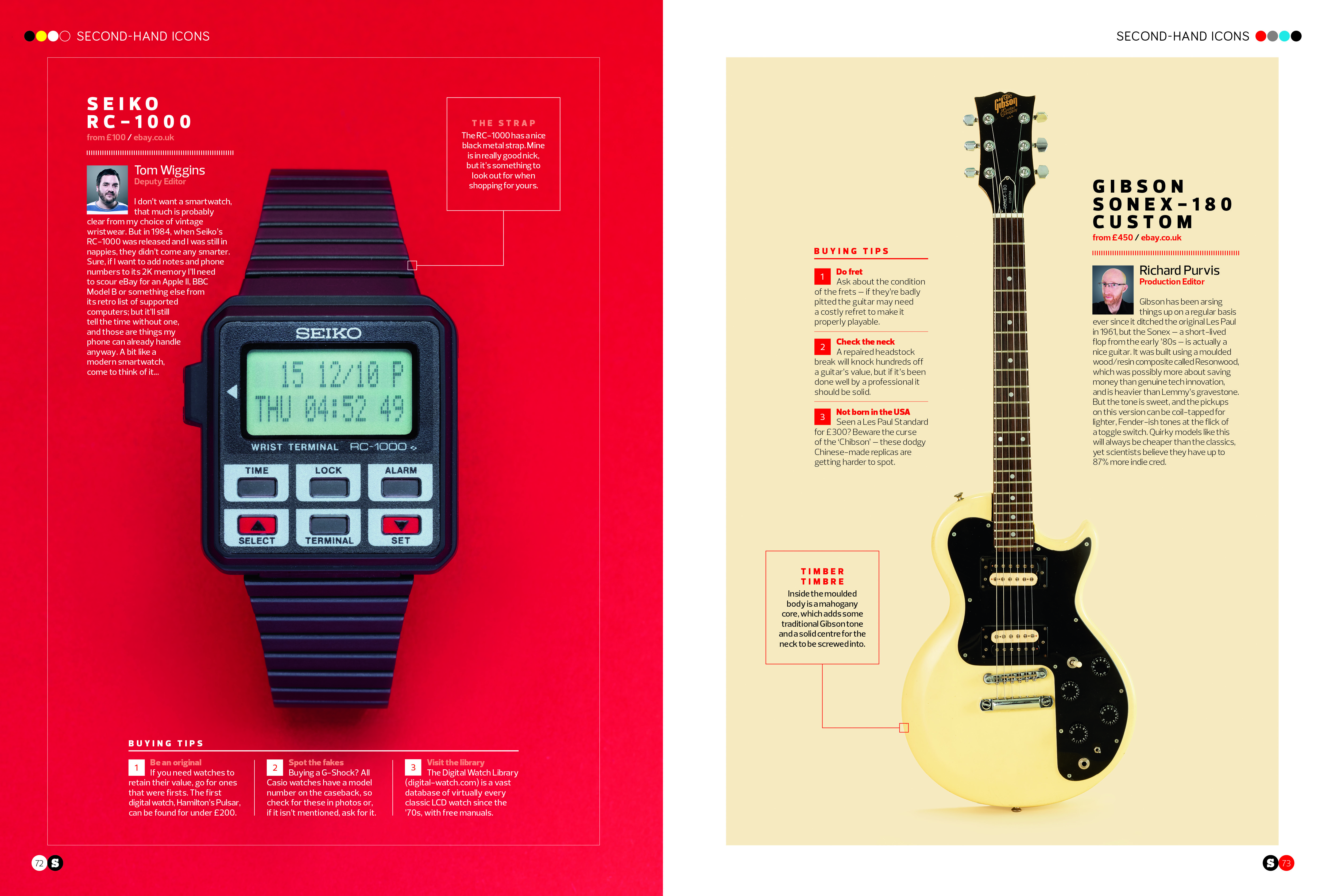 We've also scoured eBay for some timeless tech bargains, the kind of retro kit that's stayed stylish without getting too pricey. Think Braun's iconic SK25, or the original smartwatch, the Seiko RC-1000.
This month we were also lucky enough to pay a flying visit to a big shed in Bedfordshire. But not just any old shed. It's a shed so big you could lie a skyscraper down inside it. That's not why we were there, though. We were there for a sneak peek at the BBC's new drone fighting show, Airmageddon. Imagine Robot Wars in the sky and you're pretty close.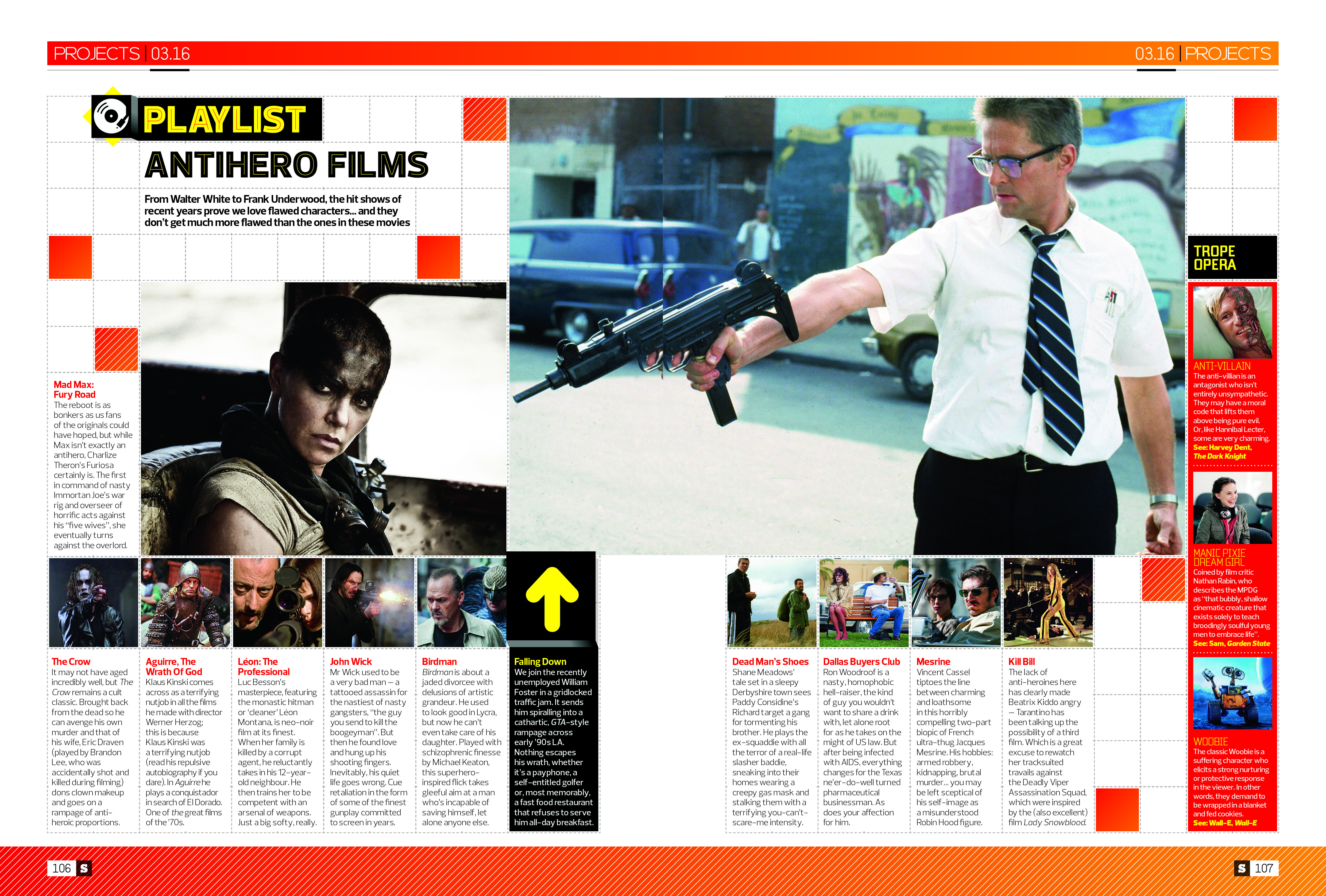 There's also the usual crop of reviews, gadget news and Projects – including our pick of anti-hero films and an expert's guide to headphone amps – plus the legendary Stuff Top 10s. Don't forget, loads of this stuff can only be found by buying a copy of the mag, which you can pick up from both physical and digital newsstands now.
Better still, why not subscribe? You'll save up to 53% on the cover price, get the mag delivered to your door and if you enter the code WCMAR16P (for the print edition only) or WCMAR16B (for both print and digital access) you'll be sent a pair of five-star SoundMagic E10S headphones for free. Just click here to take advantage of this excellent deal.