LG Optimus G Pro is first to receive the Snapdragon 600 CPU
A quad-core powerhouse with a 5.5in screen will be making LG a serious threat to its competitors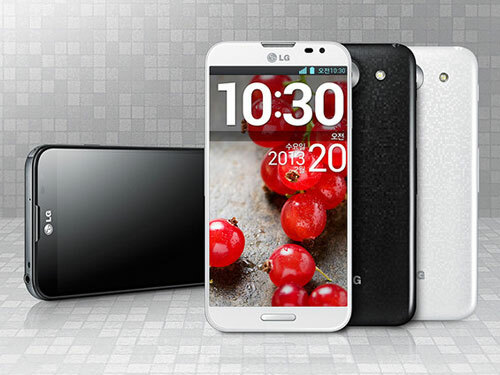 The LG Optimus G Pro, that we've already mentioned before, has been shown off in detail by LG at last. It will be the world's first mobile to feature Snapdragon's new quad-core 600 CPU running at 1.7Ghz.That means a VR panorama camera mode similar to Google's Photo Sphere and both cameras running in tandem, if needs be.
Also onboard will be a large 5.5in screen pushing out 1080p resolution, a whopping 3140-mAh battery, 13MP snapper, and a microSDXC slot.
The new LG flagship will be released on Wednesday in Asia with a North American (and hopefully European) launch to follow in the coming months. Check back to our MWC 2013 coverage for our hands-on review.
[via Engadget]
You might also like
The Stuff Lent Gadget Fast – Day 5
The Stuff Lent Gadget Fast – Day 4